At
#ICA20
#ica_jsd
@dragz
@rasmus_kleis
and me present a study that examines relationships between news literacy and using social media for news. We take DNR 2018 data and compare findings across 5 countries 🇩🇪🇸🇪🇫🇷🇺🇸🇬🇧
We define news literacy as knowledge about how the news is made (cc
@sethdashley
). We developed a measure that aims to compare this knowledge across countries - this is a very challenging thing to do. But (which is why?), comparative research on the topic is largely missing.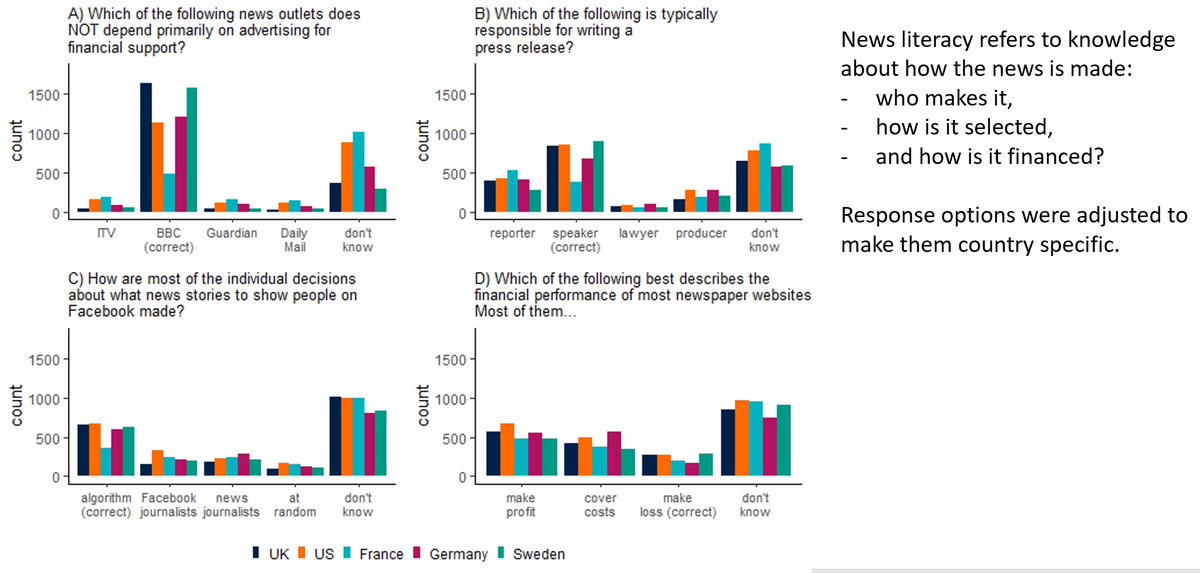 Effects are not huge and based on self-reports. But we see that ppl who know more about how the news is made also know what to look out for when engaging with news on social. Moreover, news literate individuals are more likely to include social media in their wider news diets.
This is works in progress. I struggle with the following questions:
1)
How to measure news literacy across countries?
2)
And how to measure it reliably over time in an ever changing news ecology?
And more generally
1)
Is all this maybe too much to ask of ordinary citizens?
The presentation is not yet up on the website but I am sure it will surface soon. I will let you know when this is the case. On a personal note, this was my first submission to
@Journalism_ICA
and I received extremely helpful reviews! Thanks a lot.