The article "Radiocarbon (Carbon-14) Dating Of The Manuscripts Of The Qur'ān" (
bit.ly/2zZCLBS
) now includes every radiocarbon dated Qur'an that has been published - excluding those that are embargoed or bound by confidentiality agreements. Total: Twenty-five Qur'ans.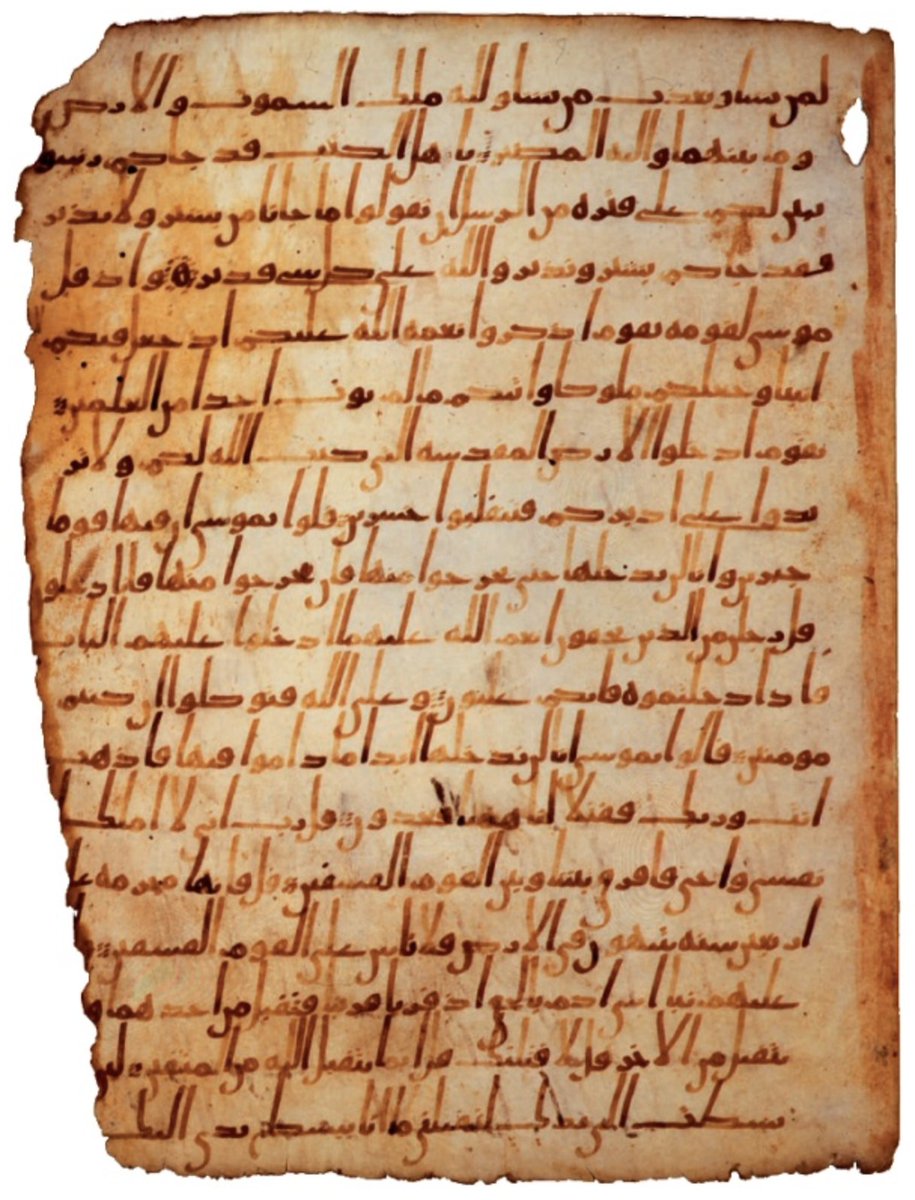 This update makes the article "Radiocarbon (Carbon-14) Dating Of The Manuscripts Of The Qur'ān (
bit.ly/2zZCLBS
) the most comprehensive listing of radiocarbon dated Qur'an's published so far in print or online.
Radiocarbon dating of ancient manuscripts of the Qur'an is now a fairly well-established field. Can radiocarbon dating provide more accurate results than traditional palaeographic techniques and associated methods? We discuss and assess recent criticisms of this dating technique.
The article also discusses scientific principles underpinning this radiometric dating technique, together with some practical examples from Qur'anic manuscripts, highlighting strengths and weaknesses of this procedure as compared to more traditional palaeographic based methods.
Apart from the addition of new manuscripts of the Qur'an, we have made numerous changes to the Table that lists radiocarbon dated manuscripts. Only 2σ confidence level (95.4%) is included (
bit.ly/2zZCLBS
) for individual and combined dating of folios.
Radiocarbon measurements on individual folios and combined dating of folios of various codices is indicated in different columns. Wherever the 2σ confidence level is split into different calendar ages, this is clearly indicated. Why is this important? Let us take an example.
Leiden Or. 14.545a (
bit.ly/36p4tUJ
) gives a combined dating of 652-763 CE (2σ) leaving an impression that it is a 1st/2nd century AH manuscript. The true probability distribution for this manuscript is 652-694 CE (89.3%); 747-763 CE (6.1%).

This distribution shows that only a minor percentage of probability lies in 2nd century AH (6.1%), almost minuscule when compared to 89.3% in the first century AH. Since the majority of probability of dating lies in the 1st century AH, making it a manuscript from this time.
Other similar examples that follow similar radiocarbon dating are a privately owned Umayyad fragment (
bit.ly/2yqxOl8
) and folios Leiden Or. 14.545b & Leiden Or. 14.545c (belonging to Codex Arabe 331,
bit.ly/36pVkLI
).