In a new QA session Taliban commander for operations against ISIS affiliates ISKP Qari Zia-ur Rahman sheds light into how they came, saw & were defeated in
#Kunar
&
#Nangarhar
provinces. /1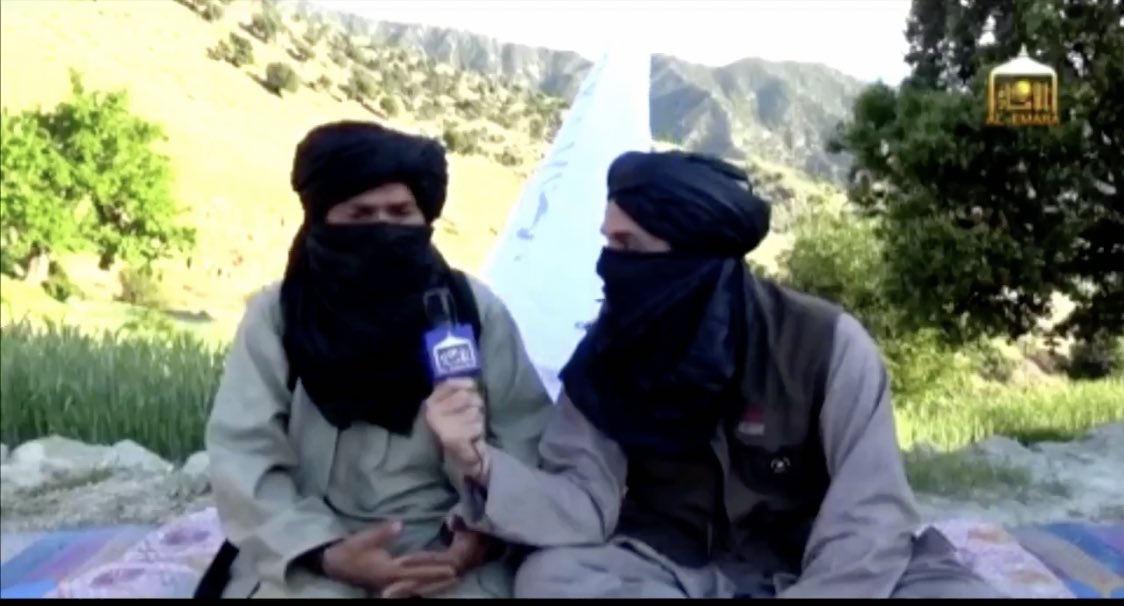 The footage is filmed at an undisclosed location in eastern
#Kunar
province. The commander says, that those affiliates in Afghanistan first they consulted them not to establish a group or foothold in Kunar. And it was Kunar first not Nangarhar, ISKP gained a foothold.
/2
And after establishing a foothold they started piercing through Chap Darrah, Watepor, Dangam & crossed over to Nangarhar's Achin, Bati Kot, Chaparhar and Pachir Agam.
/3
Before Taliban started their onslaught, they waited Adnani's reply, the spokesperson for the terrorist outfit in Iraq & Syria called them in a propaganda clip Sahawat, after consultative meetings with leadership from across the country, reinforcements was brought to east.
/4
With a scholarly verdict & consultation with TB commanders from across the country the campaign was launched to contain the ideology and the group. After two years of heavy fighting and blood battles, with parallel U.S & ANDS operations the group lost much of it's foothold.
/5
Without further elaboration the commander claims to have retaken almost all areas & cleared all districts of ISKP and enabled civilians to return to the areas. This might be true for the populated areas & districts, still some areas are held by ISKP in the mountainous Dangam.
/6
The campaign by the Taliban in fact enabled civilians to return and build support zones to hinder ISKP from making inroads to the areas they once held. Both ISKP & Taliban suffered dozens of casualties in bloody battles in mountainous rigged Kunar.
/7
A breaking point of the QA is that Taliban in fact were able to besiege and force ISKP members to surrender. As i had reported they were besieged & suffering during the cold temperatures at high altitudes. Taliban had brought in fresh reinforcements & supplies for months.
/8
What the commander doesn't claim, is that ISKP has been completely defeated be it in east or in some northern areas. Where ISKP recruits from central asia & financial aid from the central organization trying to gain a foothold.
/9
In a new in Badakhshan Taliban ambushed a group of unidentified gunmen carrying ISIS insignia & flag. It's not know whether they were posing on behalf or were in fact ISKP members and trying to build a presence. Or were pro-Government militias would pose as Taliban/ISKP?
/10
The camera focuses on the weapon of the purported deputy to the shadow governor of the province. The commander has been nominated to the position after leading a range of Taliban factions, including red units, fighters from other provinces & tribal belt. /11
@CalibreObscura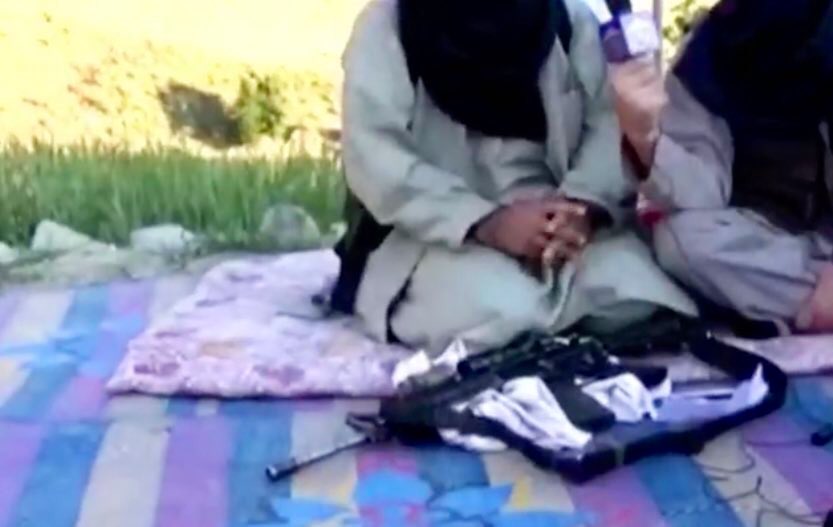 There is no way around than to read this excellent & extraordinary in-depth work by
@Borhan
on ISKP in Afghanistan. The study sheds light on ISKP recruitment & it's Kabul cell, which despite military setbacks elsewhere kept targeting soft targets. /12
usip.org/publications/2…