#CityofTO
launches CaféTO plan to help create more outdoor space for local restaurants and bars. News release:
toronto.ca/news/city-of-t…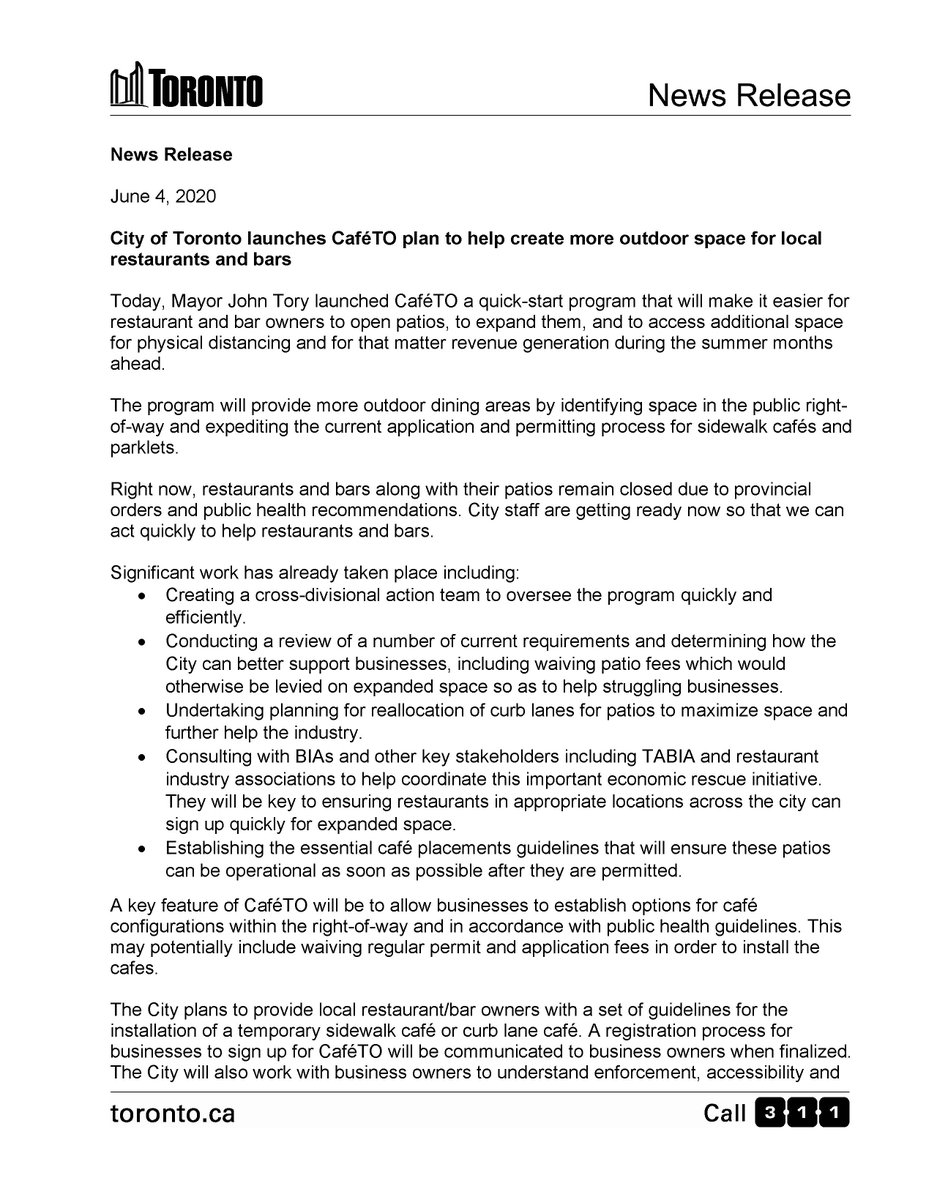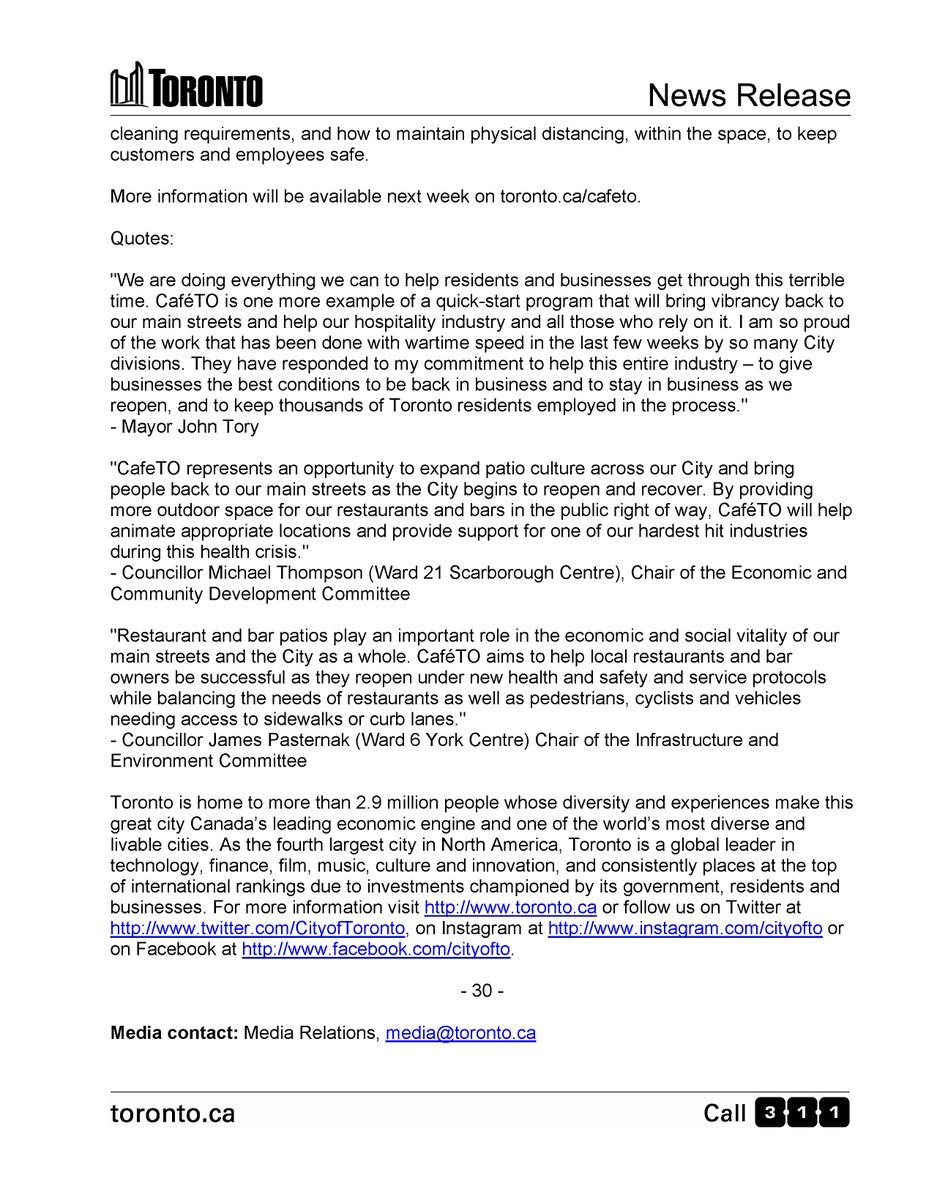 Today, Mayor
@JohnTory
launched CaféTO a quick-start program that will make it easier for restaurant and bar owners to open patios, to expand them, and to access additional space for
#physicaldistancing
and for that matter revenue generation during the summer months ahead.
The program will provide more outdoor dining areas by identifying space in the public right-of-way and expediting the current application and permitting process for sidewalk cafés & parklets. City staff are getting ready now so that we can act quickly to help restaurants & bars.
The City plans to provide local restaurant/bar owners with a set of guidelines for the installation of a temporary sidewalk café or curb lane café. More information will be available next week on
toronto.ca/cafeto
.