People are also asking for similar charts for hospitalizations and deaths. My source,
covidtracking.com
, doesn't have good enough data on hospitalizations to make a meaningful chart—a number of states aren't reporting data at all and others seem spotty.
If red states began to see a big spike in covid infections ~3 weeks ago, as my previous charts suggested, we wouldn't necessarily expect to see a corresponding increase in death rates by now.
A common response to my first chart is that the recent rise in red states might reflect more testing rather than more cases. Here's a screenshot showing states with highest (right) and lowest (right) positive rates. I've marked them by 2016 vote status.
coronavirus.jhu.edu/testing/testin…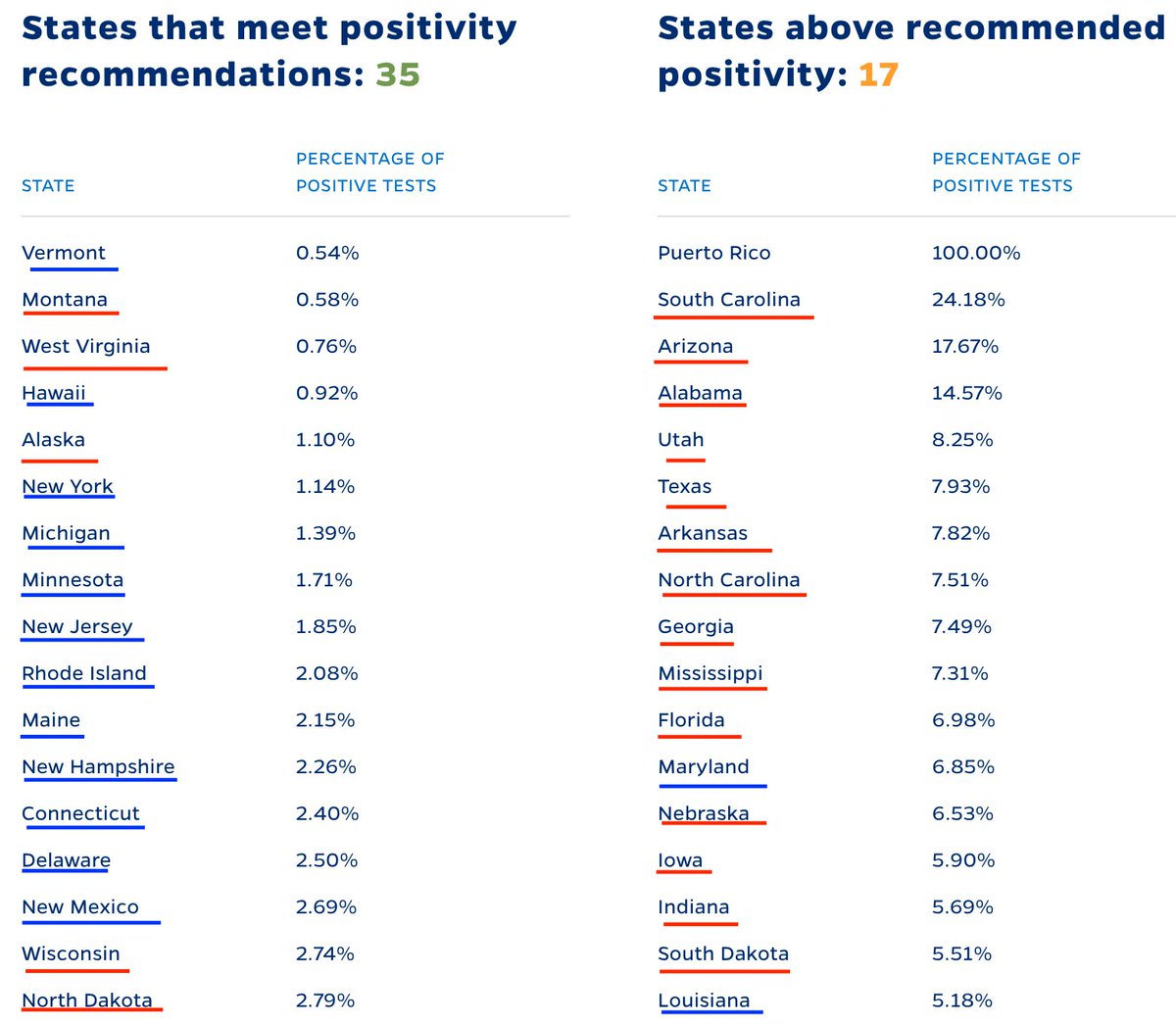 Three of the states with the biggest recent increase in cases—AL, AZ, and SC—are also the three states with the highest rate of positive test results. FL, TX, and NC are also in the top 10. It is very hard to believe their recent increase is an artifact of increased testing.