In a statement, BERMAN steps down with a note that he is only doing so because BARR backed off his highly unusual transition plan.
Read more about the deputy taking over his post, whom he praises here:
courthousenews.com/lawyer-who-bes…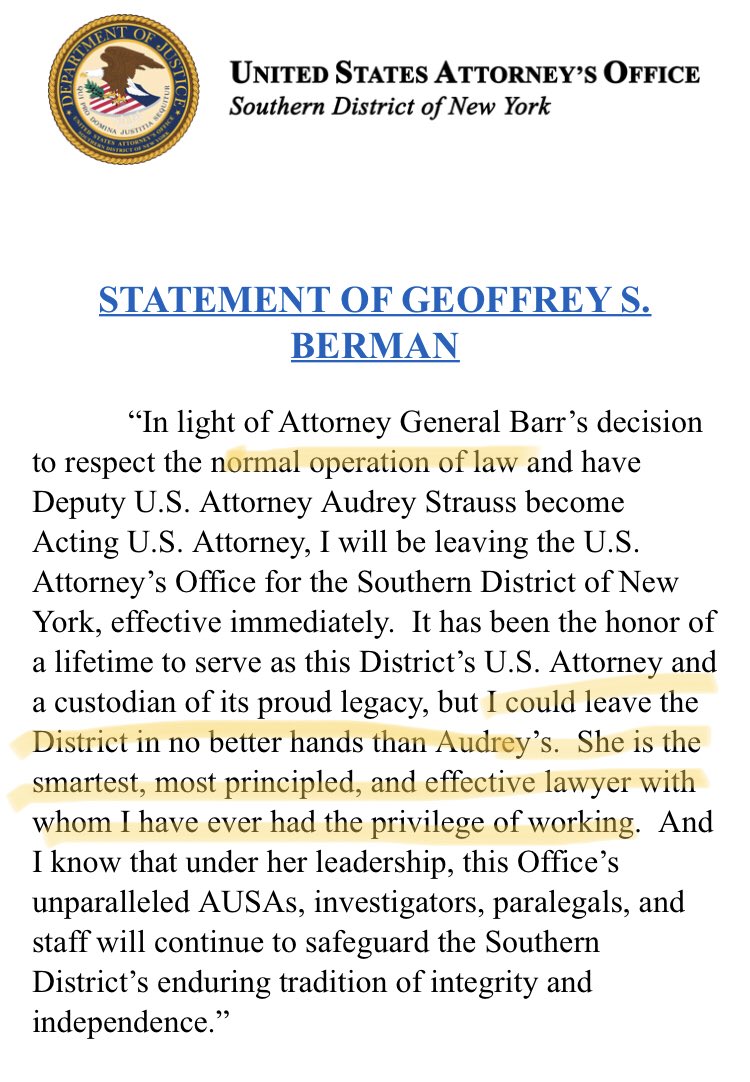 House Judiciary chair
@RepJerryNadler
announces plans to "immediately open an investigation" into Berman's ouster, including "additional steps to secure [Berman's] testimony" for Wednesday's hearing on Justice Dept whistleblowers.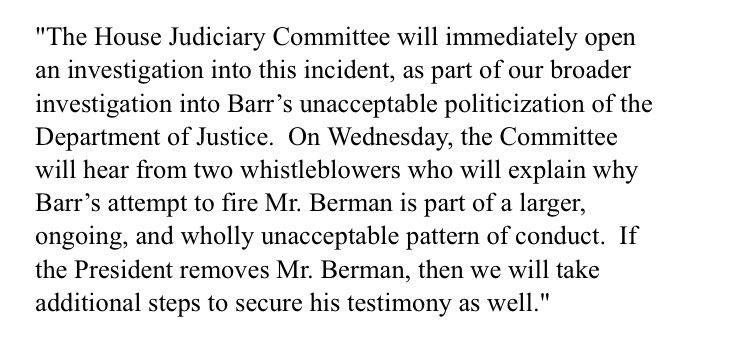 Every SDNY prosecutor I have spoken to in a decade on the beat has been fiercely protective of the institution.

They will guard it against any perception of interference, but they will otherwise be loath to drag it into any controversy, turmoil or national soap opera.
This observation about the institutional culture of SDNY—and its alum—may help explain why Berman so publicly clashed with Barr.

—And so quickly cashed in his chips once the AG reversed course and left the district in the hands of Berman's trusted lieutenant.