1/n
#SadarPranam
to Ishvara within u
@Pawankhera
Ji. Since u speak of Nehru Ji and 1962, I thought of sharing how
@INCIndia
messed Indo-Sino Border in this thread.
U may respond shud u hv enough substance. I'm citing from
@CIA
paper (1963). Don't respond until tweet reads n/n.
9/n
Though the map showed road following an alignment across the Northeast corner of Ladakh, which Indian Embassy reported to New Delhi. It stated that : the road apparently passes through Aksai Plain, which is Kashmir territory" but Nehru still was at peace.
His reply was WOW!
10/n
Still Nehru said this in Parliament on August 31, 1959 (read snippet).
Instead of immediate questioning to China, he decides to send Recognisance Party in the coming summers to find the exact location of Road.
Can you beat that
@Pawankhera
?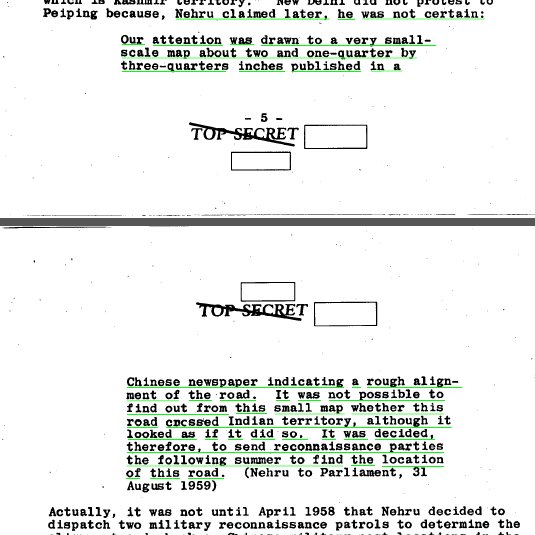 11/n
This is a typo. Read it "August 31, 1958".
13/n
8/11/1958,India: it is now clear that the Chinese Govt also claims this area (Aksai Plain) as their territory.
Things wud have been much diff
@Pawankhera
if Nehru would have reacted right way to the"People's Daily's Map" published on 2/9/1957
This thread will grow longer.