There's a lot of concern about an uptick in infections in Leicester over the last few days, with the city now going back into lockdown, but here's what you see if you look at the government's published data on new cases in Leicester
coronavirus.data.gov.uk
What new outbreak?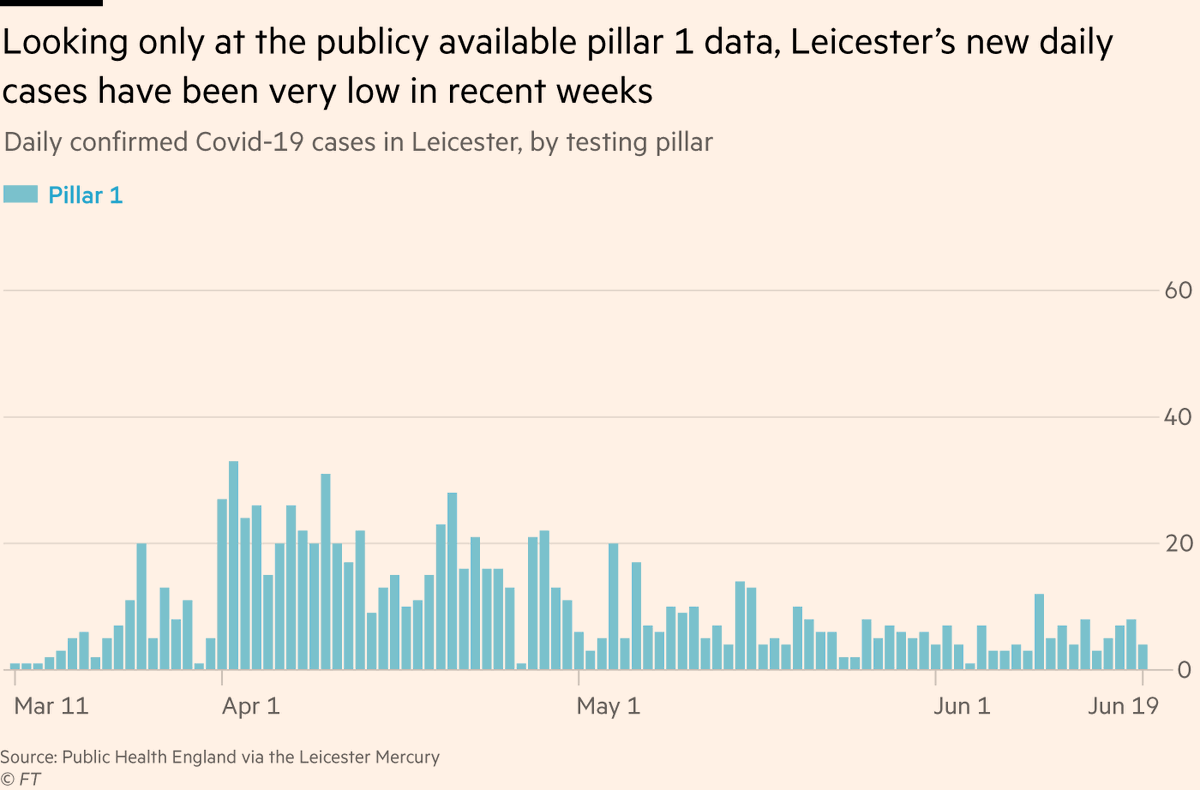 To reiterate, the government's own local authority cases dashboard shows woefully incomplete data, amounting to less than 5% of new cases in some areas
coronavirus.data.gov.uk
This is not flagged anywhere on the page.
You have to go to a separate page to see it buried in the notes, and even there the extent of the undercount is not stated, nor are its implications
coronavirus.data.gov.uk/about
Several websites have built tools to help people see how many new infections are in their area, and they all use this junk data.

I don't blame these websites, I blame the publication of data that is incomplete to the point of being unusable, with caveats buried on another page.
Full pillar 1+2 data is being shared w/ local public health bodies, so some health officials know what's going on in different bits of the country, but this data is not shared with local councils, mayors, MPs, who've had to ask for it & wait weeks. Useless in fast-moving pandemic
The rest of the public, whether it's school governors, local business owners or journalists writing about the presence or absence of new outbreaks, are being fed data that is ultimately garbage, and the people publishing that data know it.

fin.