For every action there will be henceforth equal & opposite reaction.
This action by
@HindustanTimes
is only Step 1.
Request more Hindus to file complaint against
@08srijas
until she is arrested & put behind bar's. Thanks
@HinduITCell
& others for filling complaint against her.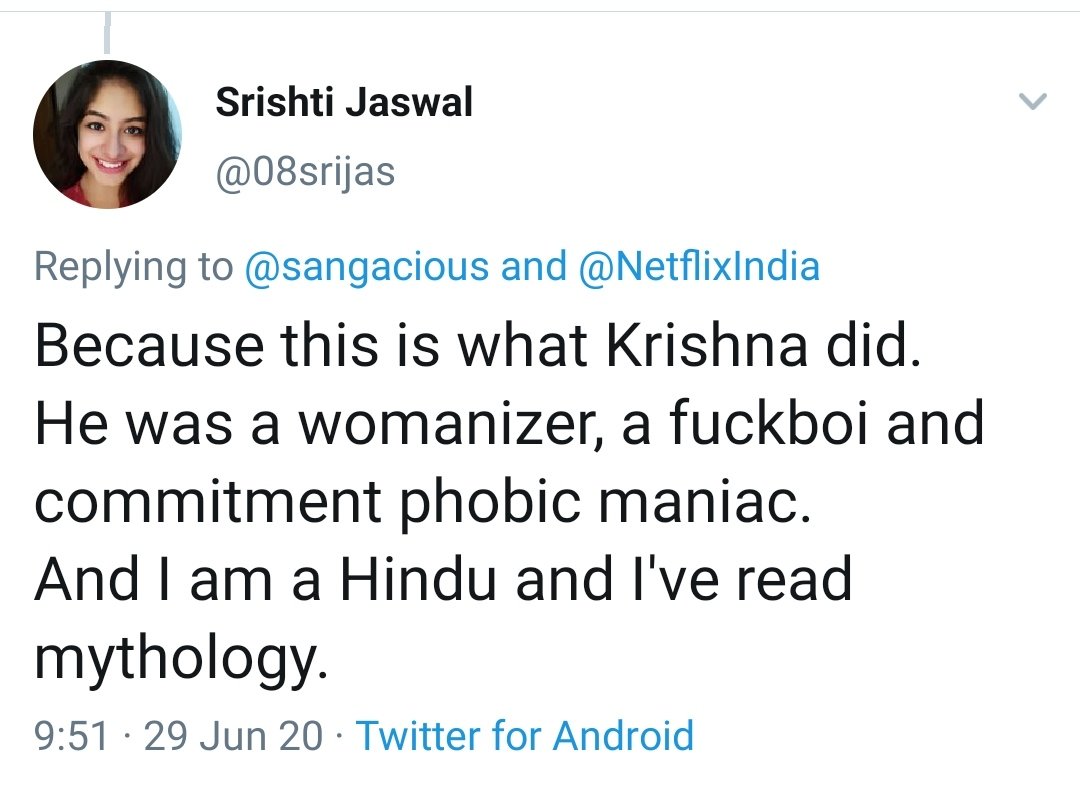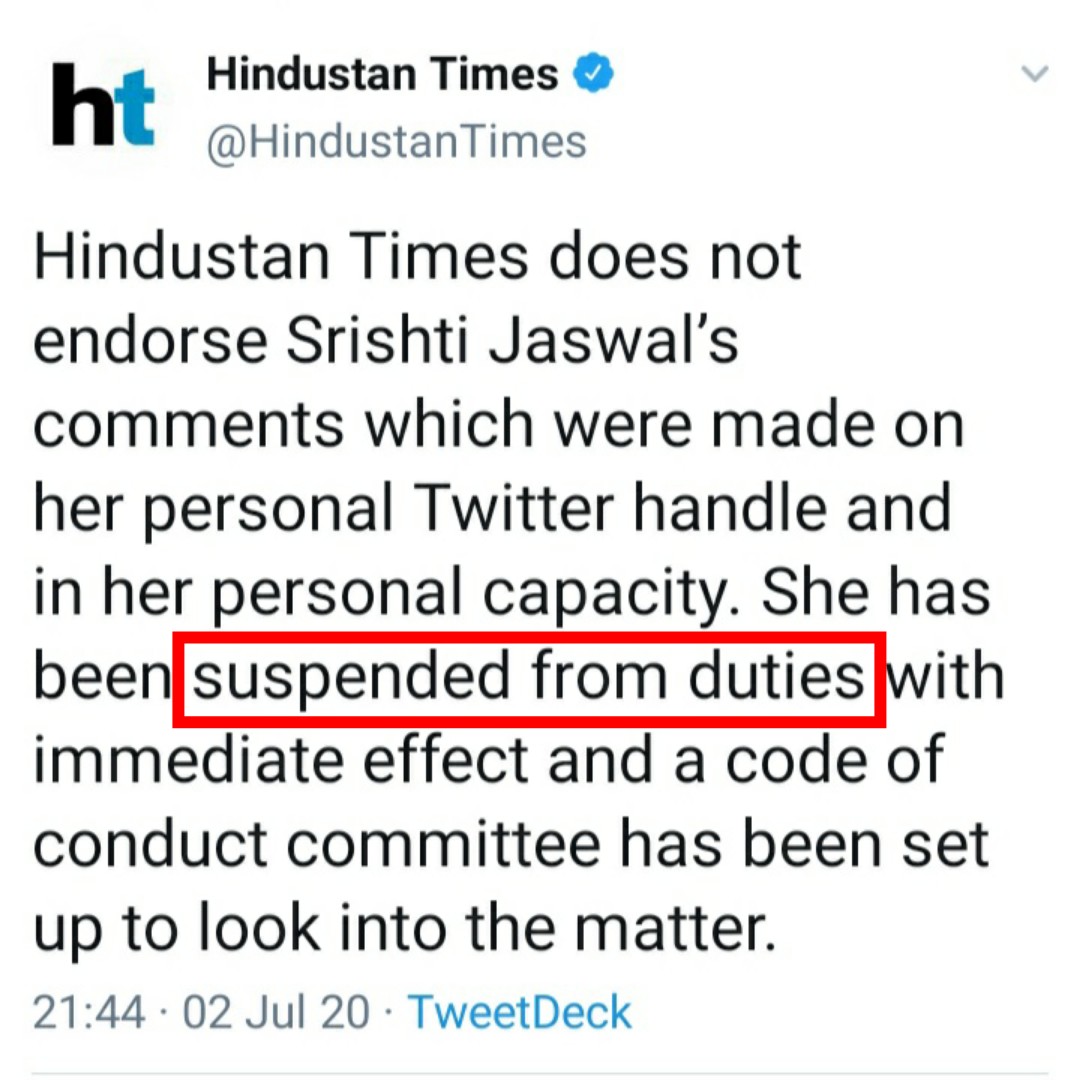 @HindustanTimes
expel
@08srijas
from your organization & not mere suspension. There is nothing called in personal capacity. An organization is built by the people who work there.
We Hindus will have nothing to do with any organization in which people like
@08srijas
works.