I've gone deep into the mortality numbers for Ireland and Covid-19. This is what I've learned.

Thread.
Instead of using online death notices, I have sought out and gained access to the latest official death registration data, as of the end of July 2020.
Here it is.
CC
@FatEmperor
@Niall_Boylan
@DavQuinn
@HealthFreedomIE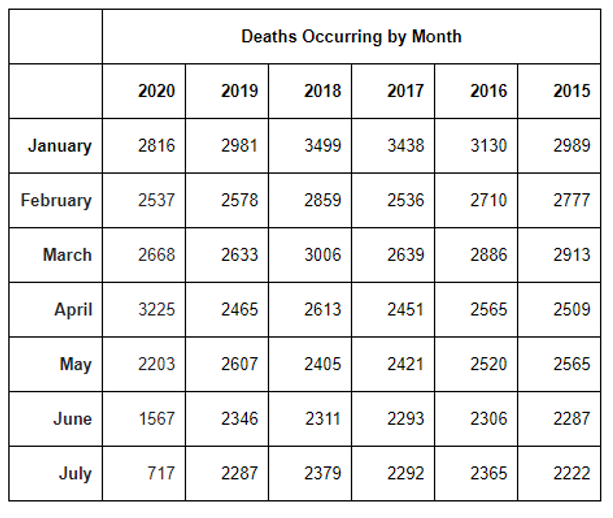 Two big oversights are:
1)
Not all deaths for 2020 are registered yet.
Officially you have three months to register a death, but I can see from previous snapshots that deaths continue to be registered after three months.
2)
The population is growing.
My solutions:
1)
I use differences between the end-June database and the end-July database to estimate likely future growth of 2020 numbers for Jan to May, through the end of October.
2)
I divide all numbers by the population for each year, to get the monthly mortality rates.
I acknowledge there are large gaps in my analysis. Detailed research (and the passing of time) will provide in-depth explanations for many of the above issues.

However, I don't see why my estimates would not be in the "ballpark" of truth. Please share with me your corrections.
My conclusions:
1)
data does not yet support the claim that an extremely deadly virus (e.g. more dangerous than flu) was present and active in Ireland from March 2020.
2)
deaths caused immediately by lockdown might have been significantly higher than deaths caused by the virus.
Here's a YouTube video talking through all of the above:


Should be: less dangerous than 2015, 2016, 2018.