1.
@GovDunleavy
pretended Tuesday that he learned of Kevin Clarkson's pursuit of a young, low-level state employee that day. He said Clarkson did the right thing to quit.
#akleg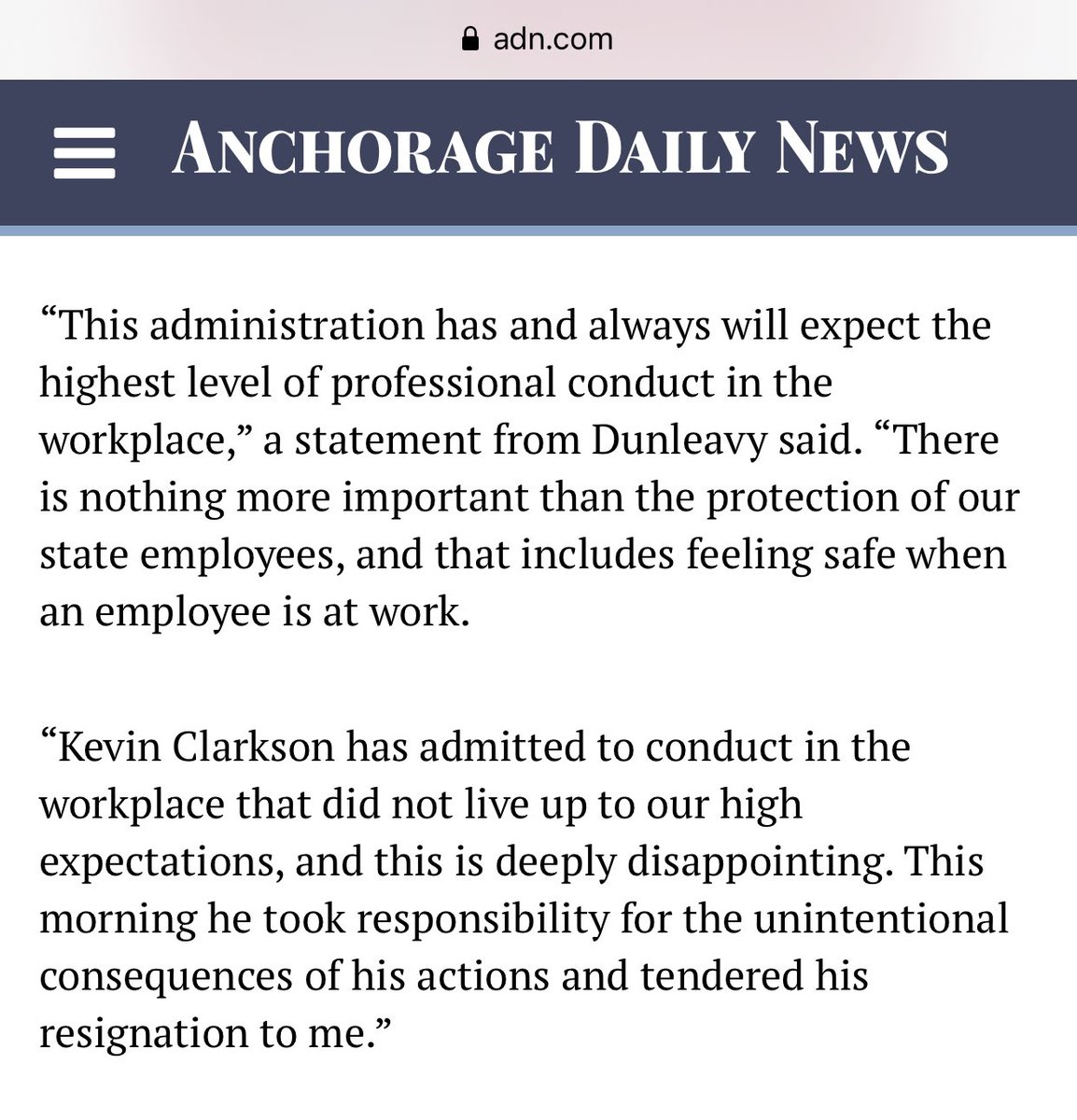 2.
But Dunleavy knew about this "deeply disappointing" behavior for months. Clarkson was suspended without pay starting Aug.1, which Dunleavy kept secret from state employees and the public. Clarkson was due back Sept. 1.
3.
Had Anchorage Daily News reporter
@kylehopkinsAK
not kept asking questions, leading to publication Tuesday, Dunleavy would probably have been content with the secret one-month suspension, making a lie of the "high expectations" prattle.
#akleg
dermotcole.com/reportingfroma…
4.
The real timeline needs to be clarified for Alaskans and why Dunleavy refused to fire Clarkson when this came to his attention months ago.
5.
Finally the Department of Law's image has been damaged by the handling of this matter. Alaskans deserve to know if Clarkson intervened in June to cover his tracks. The June letter to
@adndotcom
was not signed by him, but his name is on it.
#akleg