18-year-old
#DeonKay
-reportedly pictured in this video uploaded to Instagram- was shot and killed by the
@DCPoliceDept
during an incident, yesterday where Metropolitan PD Chief Peter Newsham stated: "We believe the suspect had a gun at the time" and a firearm recovered at...
...the scene -what appears to be a
@BERSAUSA_EAGLE
TPR45C- matches with the firearm brandished by an individual in the Instagram video (left).
Bersa TPR45C:
bersa.eagleimportsinc.com/bersa/lifestyl…
Chief Newsham provided an account of the incident including why it was that officers were...
...they will be releasing it.
The
@washingtonpost
article is paywalled, however, per
@HeavySan
relaying their information:
"They told the newspaper that at least two officers are seen in the video approaching the described car in a parking lot. They also confirmed seeing..."
"...the ensuing "foot chase."

Kay is then seen pulling a gun from his waist as an officer runs past the vehicle, the officials said.

Footage shows the other officer then firing and striking the 18-year-old in the chest, The Post reported."

Based on available information it...
...appears as though the
#DeonKay
incident will have been a justified shooting of an armed suspect brandishing a gun, however, protests have already begun with
@DMVBlackLives
stating "DC police murdered a Black man today."
archive.is/wip/fIcX5
How these events will unfold in the wake of the death of
#GeorgeFloyd
and the shooting of
#JacobBlake
is not entirely clear, however, with the local
#BLM
affiliate asserting that
#DeonKay
was "murdered" it's questionable as to if demonstrations will remain peaceful or for how...
...long.
In reviewing tweets by those sympathetic to
#DeonKay
I noticed an early pattern of him being referred to as a "child." Kay was 18 years old and, while not legally permitted to own or carry a handgun in the District of Columbia, he was of the age of majority; an adult.
It should also be noted that, as per District of Columbia laws regarding handguns, one must be at least 21 years of age and have a permit to carry a handgun in DC; open carry is not permitted.
For those seeking a citation of the above information:
mpdc.dc.gov/node/1286876
It may be possible that Kay had obtained permission from a parent or guardian to apply and take the necessary, police-provided course, however, only having just turned 18 that much is unlikely.
In the video, officers can be heard issuing a "don't move" order four times prior to
#DeonKay
being shot after a pistol can be seen in his right hand (screencapture taken at 1:30).
Based on this evidence it would appear that the police-involved shooting of Deon Kay was...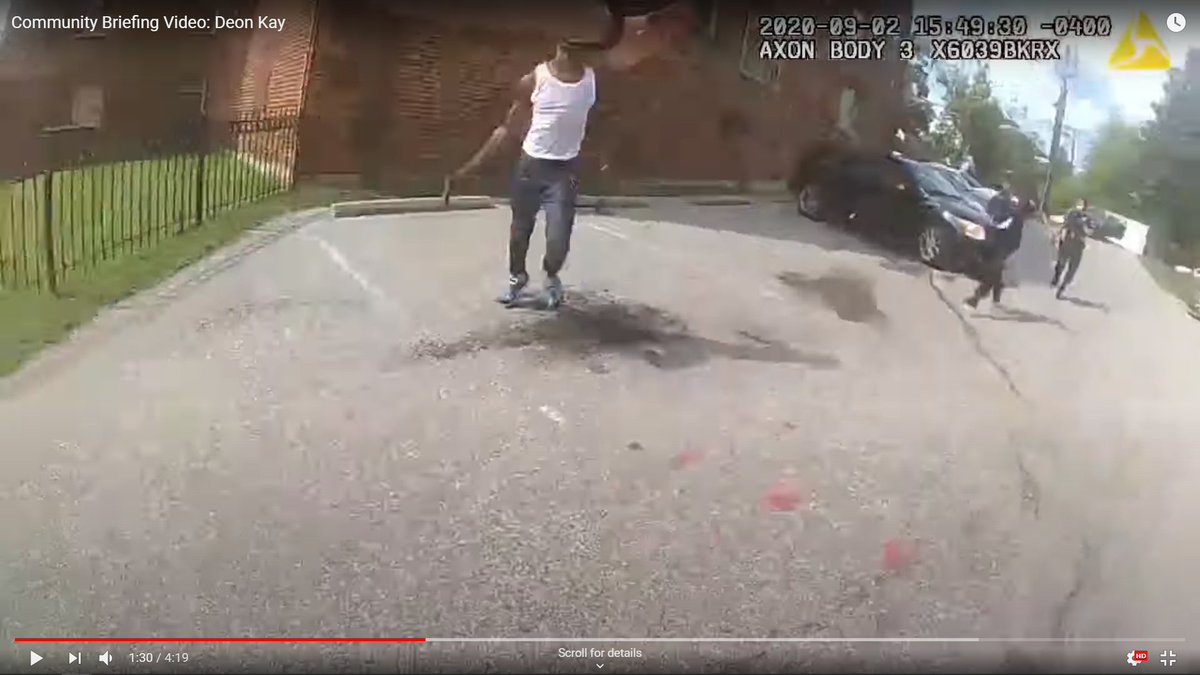 ...justified with
#DeonKay
being given multiple chances to comply.
#JusticeForDeon
narratives dispelled by this body camera video:
>"Deon was unarmed;" clearly holding the duotone Bersa TPR45UC (note the darker colour of the pistol's frame contrasted against the slide)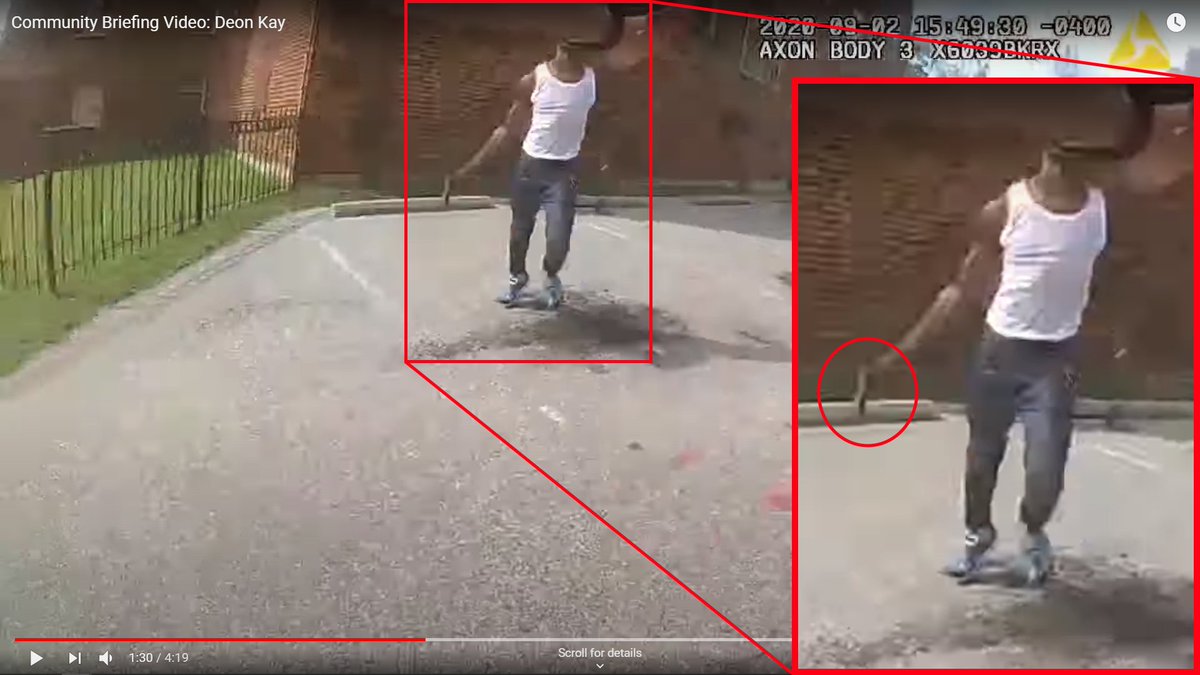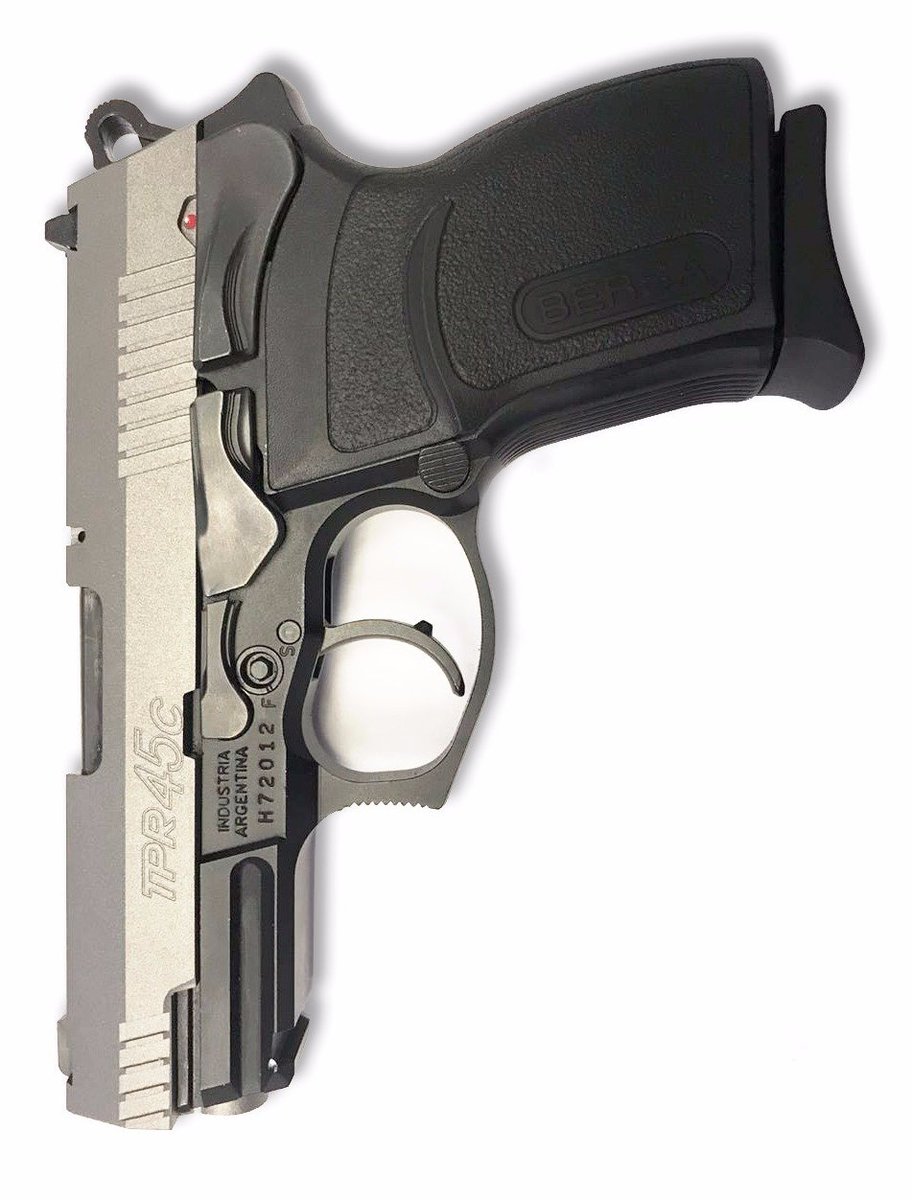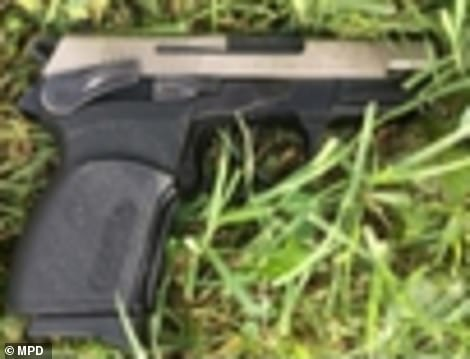 ...release of this video, however, it can now, fairly, be said that the officer-involved shooting of
#DeonKay
was, indeed, justified.
For reference, the images attached to this tweet are:
>Cropped frame from the body cam of the officer who shot
#DeonKay
; Deon enlarged & the gun circled
>Stock image of Bersa TPR45c; suspected gun held by Kay
>Image of gun said to have been in Kay's possession at the scene