1.
Westchester politics thread. Pay attention regional and national political reporters, because it's about White House too.
2.
Meet
@GeorgeLatimer37
- who won the Democratic primary for county executive yesterday. George is a State Senator and nice guy.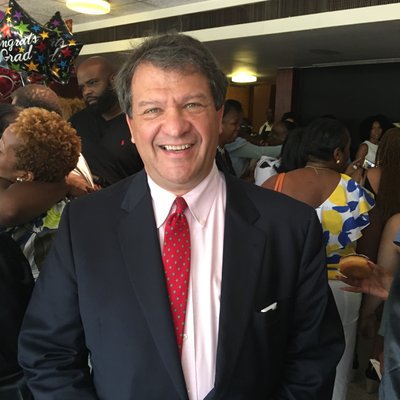 3.
George is serious about policy and making people's lives better. And - this is for you, media folks - he's running vs. Trump protege.
4.
Incumbent Rob Astorino is a Trump golfing buddy and fill-in right wing radio host. He's the pure Trump GOP type. But here's the thing...
5.
Westchester - once a GOP bastion - is now a Democratic stronghold. HRC beat Trump 65-31 here in November. Registration nearly 2-1.
6.
Trump won only two towns. Democrats here were wildly enthusiastic about Chappaqua neighbor. Turn out was high!
7.
Therein lies the rub. Can 2016 enthusiasm (and disdain for Trump) carry over to 2017 county executive race? Dems have had trouble before.
8.
Of course, we've got a secret weapon this time. The
#Indivisible
movement is VERY strong in Westchester.
@IndivisWstchr
rocks and ...
9.
So do the various groups in cities, towns and villages. Since start of year,
@GeorgeLatimer37
has been very diligent about meetings.
10.
He's been everywhere. Just follow his tweets. The man wears out his shoes. He's fully connected with
#Indivisible
network.
11.
And the
@WestchesterDMAC
are pretty fired up. But it will require money and turnout. We've got many good issues with Astorino.
12.
He wants to sell our airport. He's silent on immigration. He's in favor of Nazi memorabilia sold at gun shows on county property.
13.
In short, Astorino is straight outta Trumpville. He's the pure vein. And this race is a test for POTUS in his own backyard.
14.
So this is a memo to the political media. Looking for an off+year test? Come to Westchester. Meet
@GeorgeLatimer37
- change is coming. #