The purpose of these ads was to exploit our divisions, to weaken us by pitting us against one another.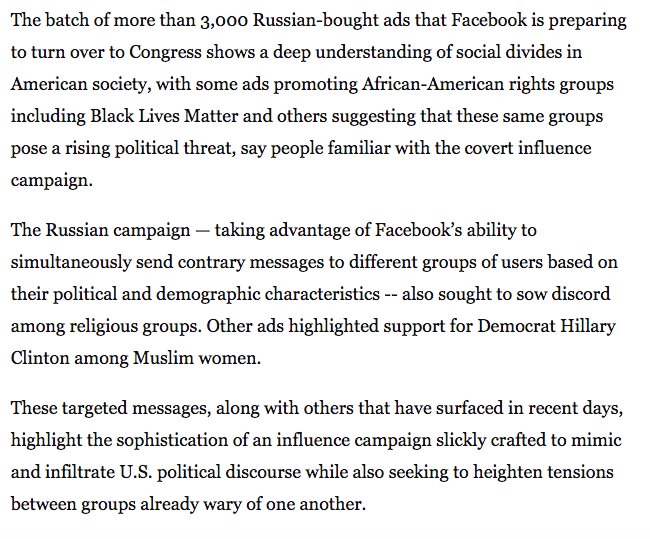 Or as
@MarkWarner
says: "Their aim was to sow chaos. In many cases, it was more about voter suppression rather than increasing turnout."
It worked. Now we have a President who only knows how to further divide us. That's how he leads.
Now consider his statements over the past three days. He's on a tear about the NFL and his only goal is to exploit our differences.
Oh. And by the way, Russia is STILL helping him do that.
This isn't a partisan problem. We have to stop allowing Trump and his ilk to make it one. America got duped and that includes you and me.
Trump will keep doing it. Russia too. Because they want to destabilize us, to sow chaos. Because it keeps working. Until we say enough.
So when you're reading the news about Facebook ads and the election. Remember that it's still happening. It never stopped.