It's my last full day in Japan. (thread)
The past couple weeks have been pretty peaceful. I have people taking care of the cats and they say they've been doing fine.
This morning I went for a long walk around Sapporo. I never really plan my vacations. I like to wander a lot and see what I find.
I came across this statue in a park. I couldn't find out any real information about it online, but it was weird and pretty.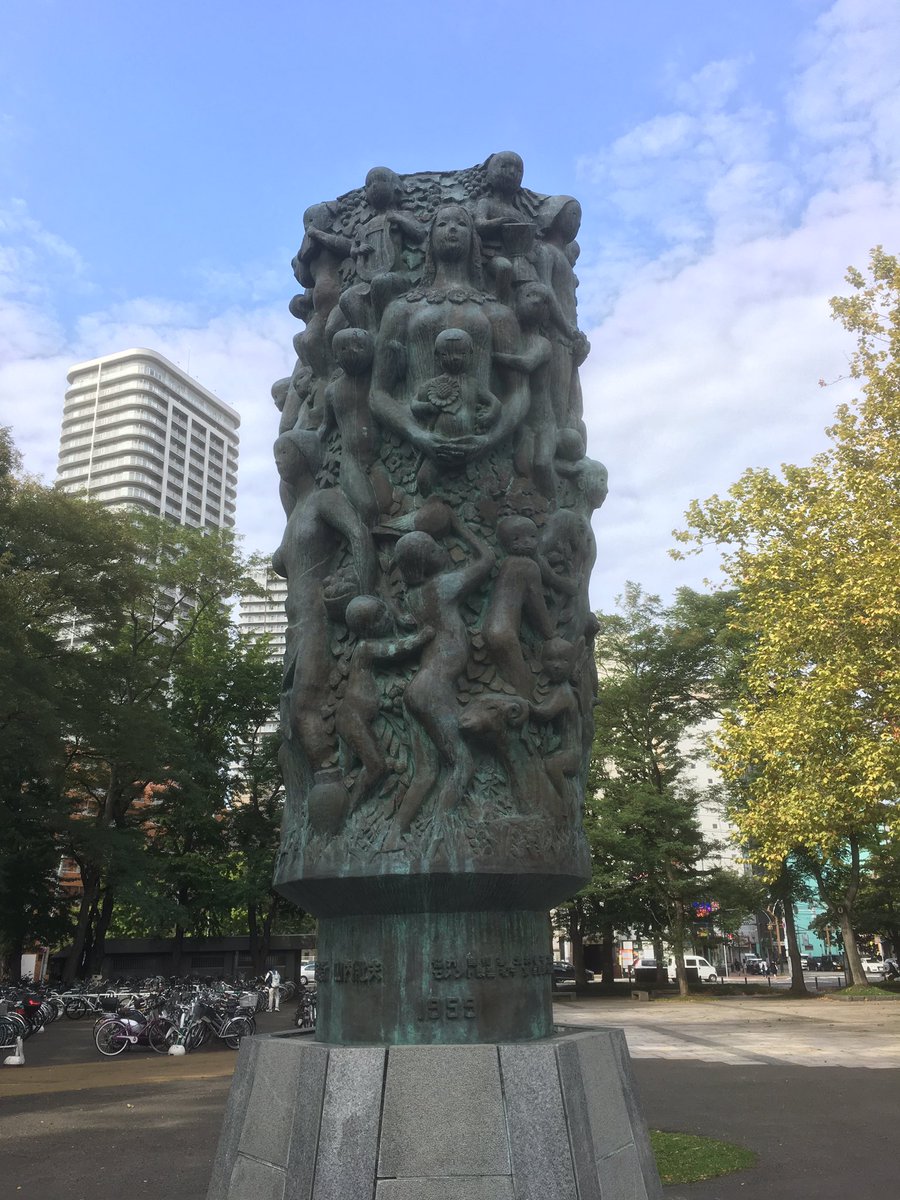 I was taking pictures of it from different angles since its cylindrical. I moved around to one side & almost dropped my phone at what I saw.
It felt too similar to be a coincidence. I felt dizzy staring up at it, this kid with a dented head.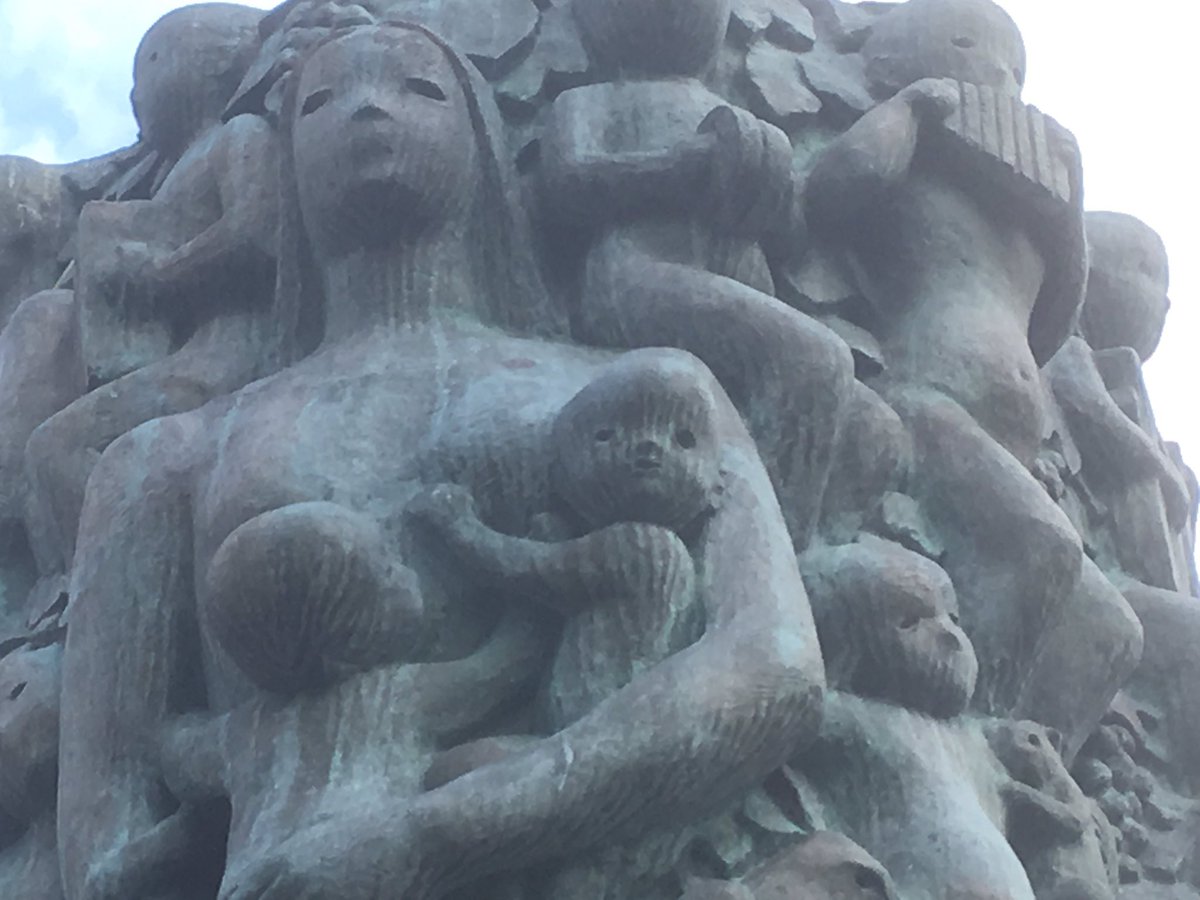 I don't know. Maybe I'm overreacting? Maybe this is nothing? It doesn't feel like nothing.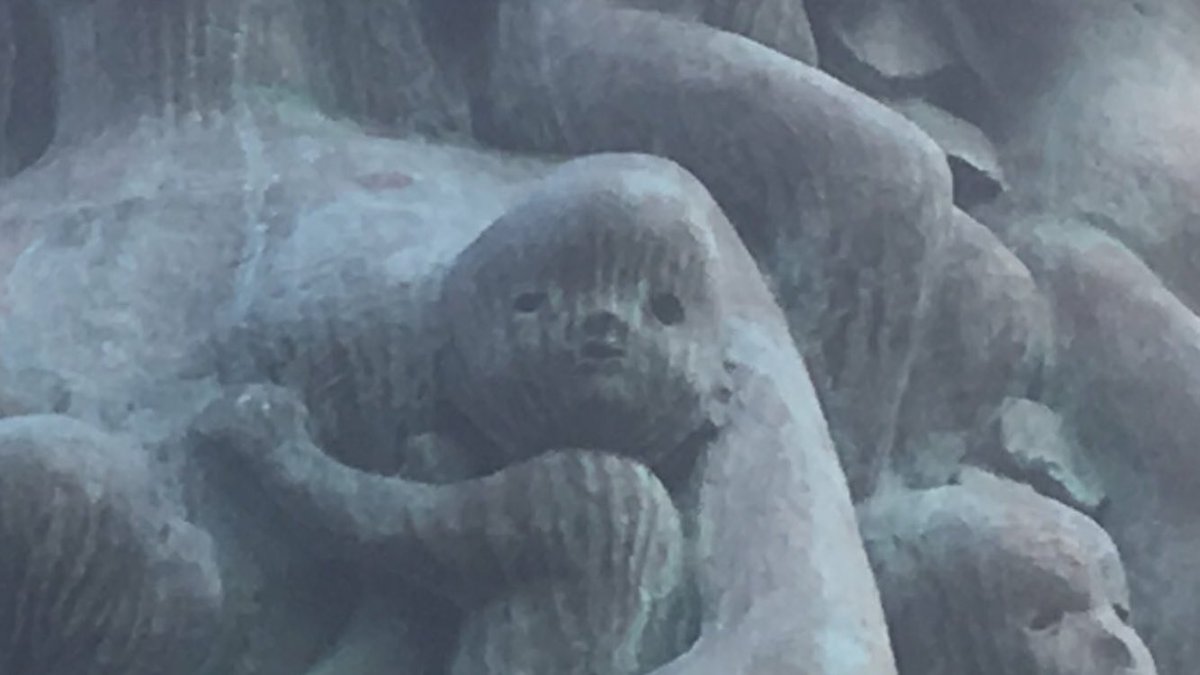 Anyway, I have to pack for my flight home in the morning. It'll be good to see the cats again, at least.