1 Some of the tweets from Jeblary2016 "Jeblary Bushton", listed by RBC as Russ
ian Intel #TrumpRussi
a
Coll
u
sion #IRA #Acti
v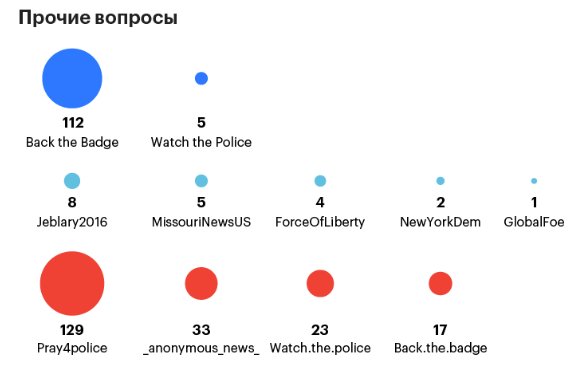 UIIMm6AqYt
2 from this google web cache. Account Created 27-11-2015. Followers 7,4K.
webcache.googleusercontent.com/search?q=cache…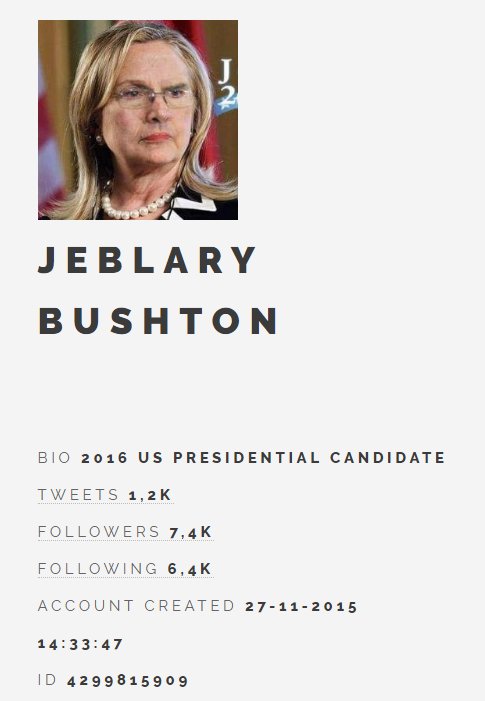 4 the account generally posted anti-Clinton memes, archive didn't capture the pictures sometimes.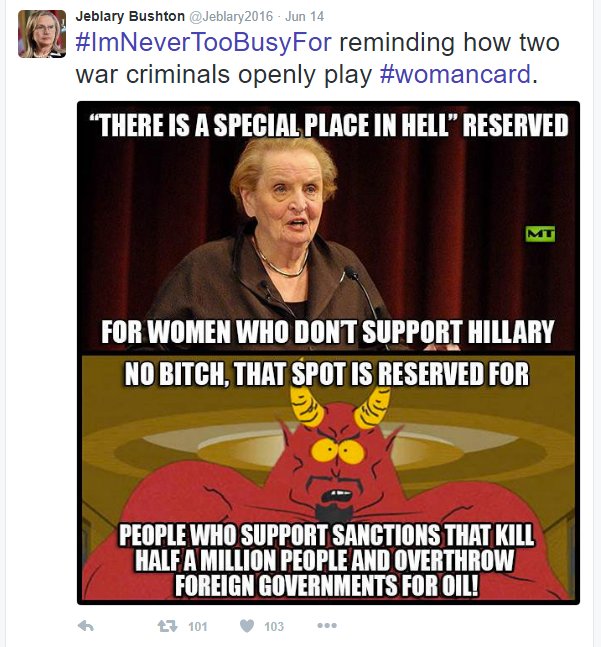 5 more tweets, some related to Iraq, some related to anti-imperialism, some of them anti-msm.


6 supporting snowden, anti-media, us empire...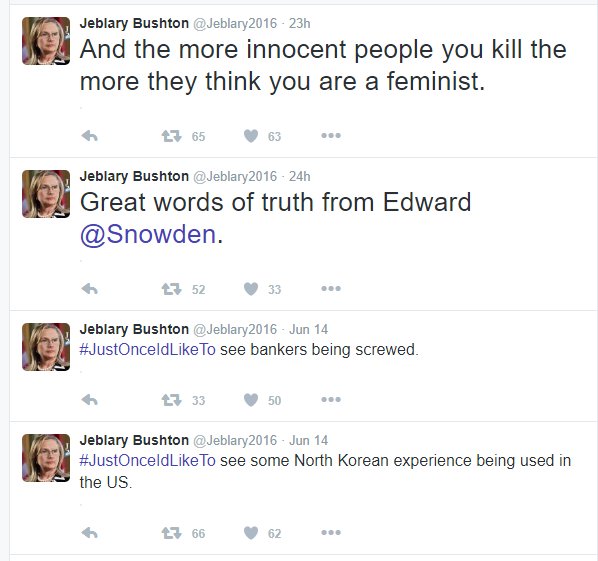 8 live tweeting the 2016 debates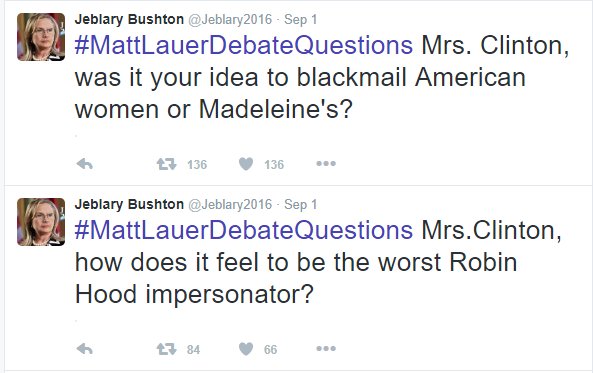 9 the account didn't like @elizabethforma very much.


@elizabethforma 10 tweets about the dnc and Syria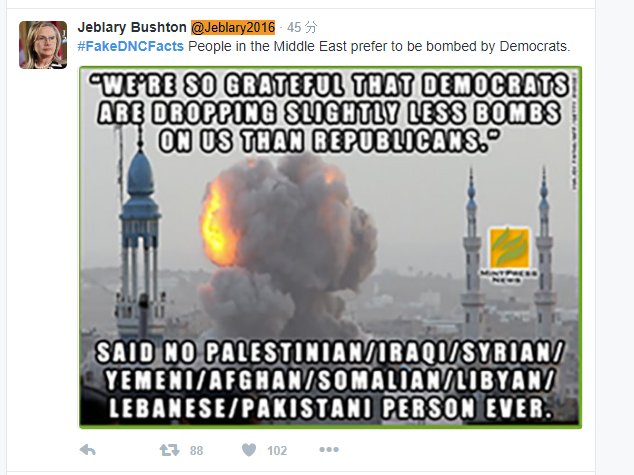 @elizabethforma 11 more anti-msm, tweets about Bill Clinton, and Syria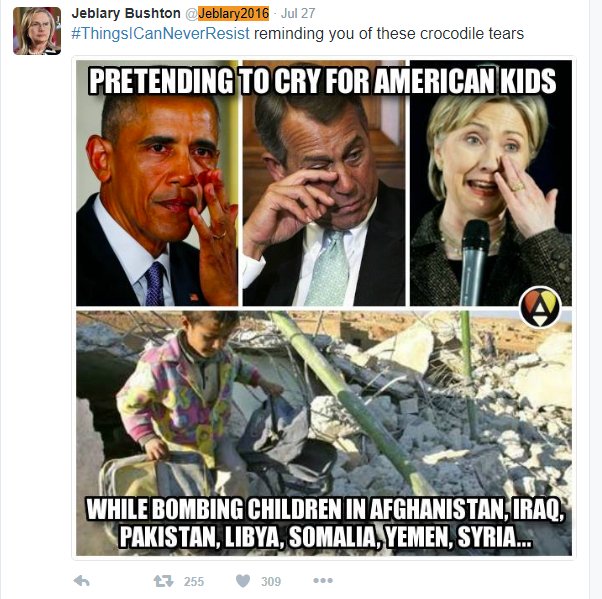 @elizabethforma 12 more samples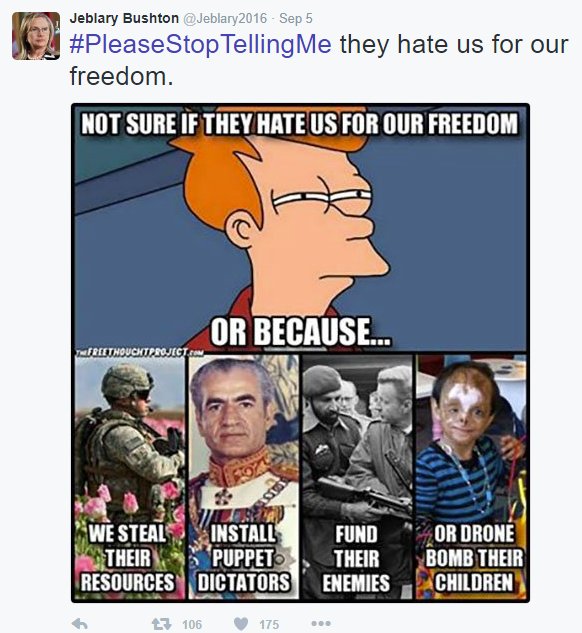 @elizabethforma 13 last ones from the archive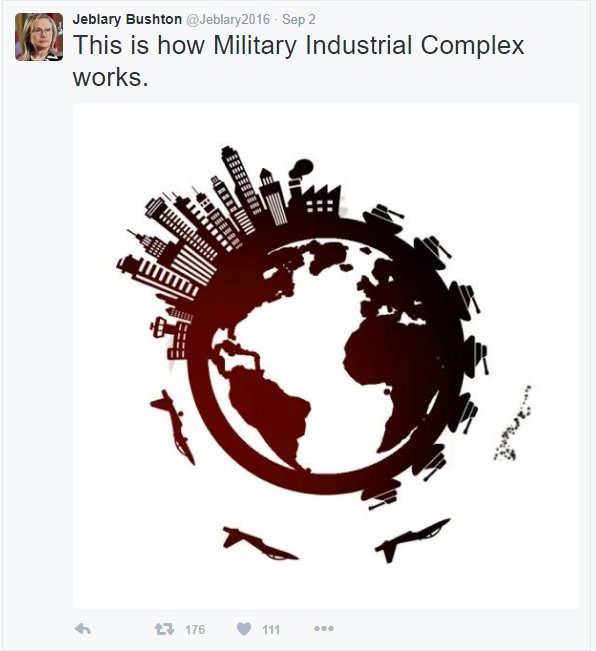 @elizabethforma 16 really interesting one, it seems the dailystormer users were fans of the account.