The Trump Administration will release the climate science report of the Fourth National Climate Assessment today at 2pm Eastern.
#NCA4
Climate Science Special Report of the Fourth National Climate Assessment. Written by scientists, released by the US.
science2017.globalchange.gov
The climate science report released today by the Trump Administration is unambiguous in blaming humans for warming.
science2017.globalchange.gov/chapter/execut…


Science facts & charts in
#NCA4
are alarming & familiar. They won't convince Trump to act on climate. But that shouldn't stop everyone else.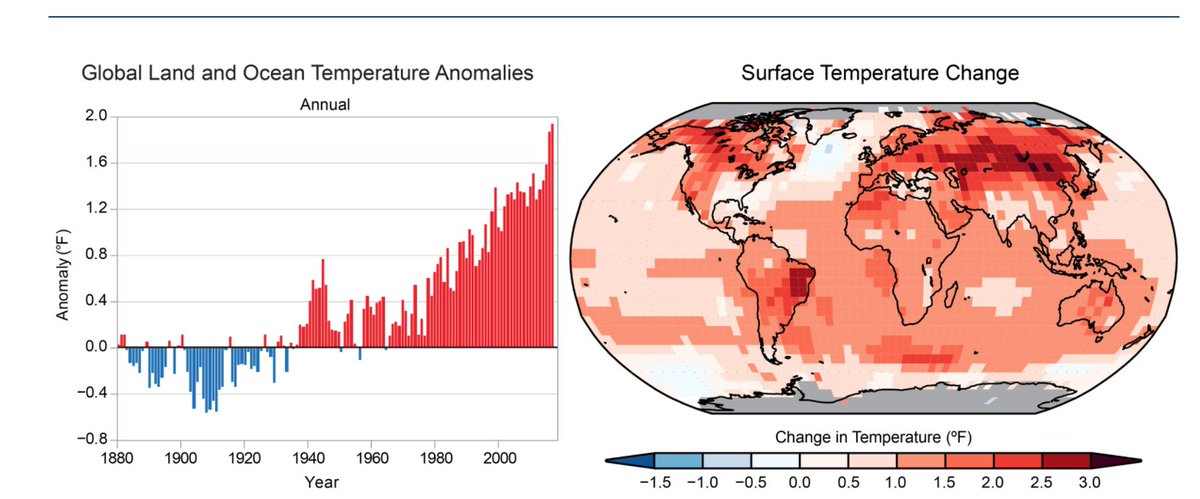 Following release of
#NCA4
, it'll be tougher for Trump admin to convince courts to allow it revoke climate regulations under Clean Air Act.
Despite climate science denialism,
@washingtonpost
reports Trump "appointees made no effort to change the scientific findings" in
#NCA4
.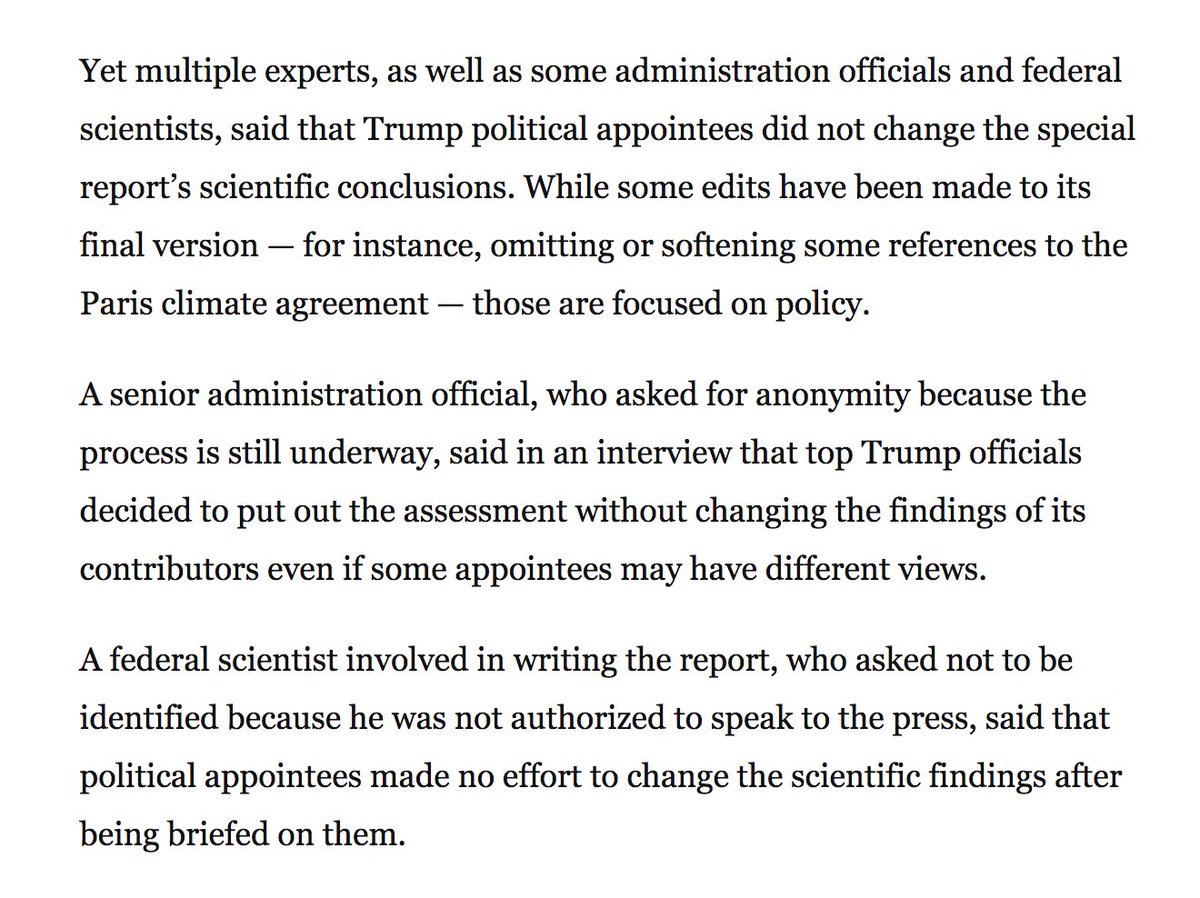 The U.S. released its powerful climate science assessment right before a round of UN climate negotiations begins.
nytimes.com/2017/11/03/cli…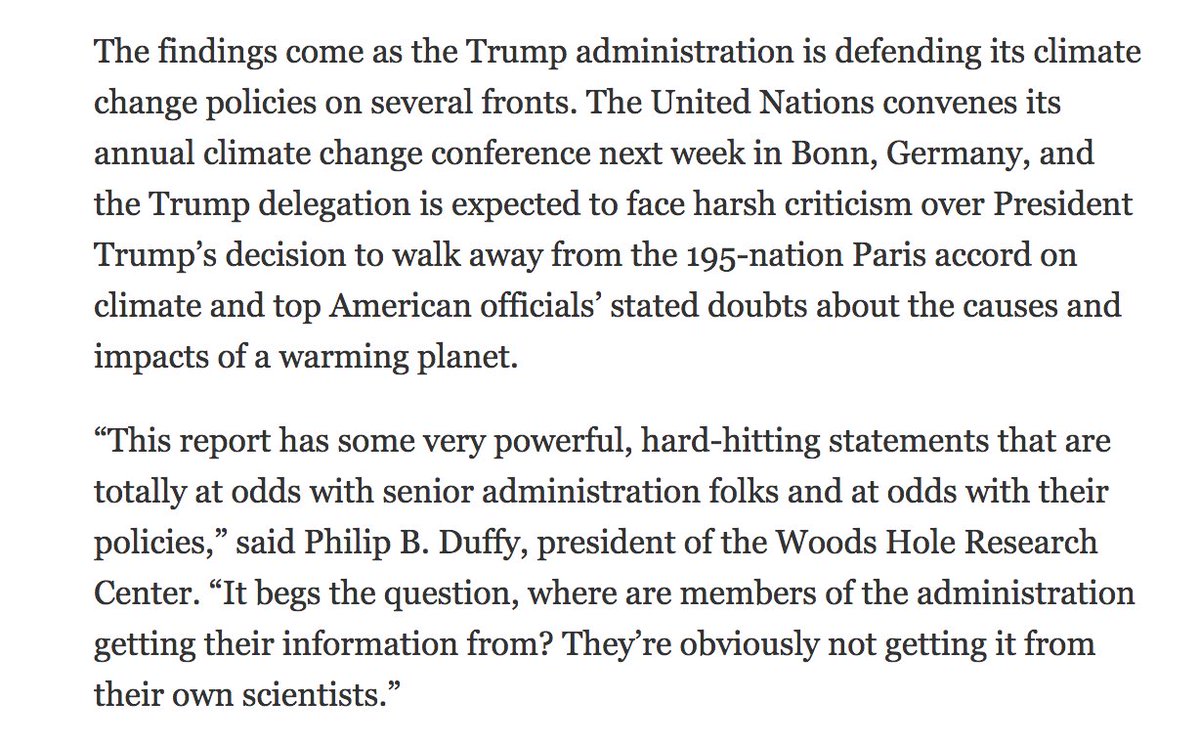 Today's federal science report is at odds with Trump's bizarre claim that global warming is a Chinese hoax.
Shortly before the US released an uncensored climate science report today,
@NASA
was tweeting about a climate risk.