Global Plunder in a Liberalized Post Financial Meltdown World
Case Study: India-US.
This <thread> examines the origin of present day economic crisis in the West & how India is embroiled in that spiral of swindle taking us along with it towards total oblivion.
#IndiaForSale
With 90s economic liberalization we set aside sound monetary fundamentals tht stood our financial system in good stead for over 50 years. As these were slowly eroded novel concepts became the norm rather than exception replacing even ways in which inflation indices are calculated
Despite assurances of various FMs on soundness of Indian Economic & Banking Fundamentals India has seen a periodic meltdown of financial markets every 7 years or so. We know now casino style gambling defines our economy & that theres something structurally wrong in our approach.
The myth of "development" & mirage of
#Superpower
status - the touted 'vision' of successive Indian administration has blinded everyone in India. This unsound vision created by the West drives us in all directions making us believe We Stand By GST without even understanding it.
From leader of non-aligned movement we are reduced as an integral part of not only India-US economic architecture but also its security. Ruin that is bound to affect every walk of economic life in US is spilling over into India & taking us along with it towards total oblivion.
For instance 3500 policemen IB Special Intelligence Branch Counter-Intelligence sleuths & special branch personnel will be in 4th & 5th layer working under & taking orders directly from US Secret Service for Ivanka Trump's India-US visit. Thread👇🏿
We proudly display India-US strategic partnership while US NSA blatantly spies on our
#Sagarika
&
#Dhanush
Ballistic Missile Systems & Airdropped
#NuclearWeapons
& we don't even flinch or raise an issue. Don't we even have any spine or shame?
Though its a foregone conclusion that Indian resources will be sucked out to bail US the pace at which exasperated US Multi National Corporate Giants will use developing India-US to prolong their survival is a question to be addressed by one and all.
MNCs ideologies of Liberalization and Privatization are similar to their predecessors EIC 200 years ago of various shades & nationalities that sucked out & destroyed every available economic resource of Africa India China for the survival & revival of their industrial economies.
These ideologies were known during EIC time as Free Trade & Globalization & paved the way for ruthless exploitation of India for centuries from the clutches of which we came out only under seven decades ago due to the sacrifices of many great leaders.
greatgameindia.com/ideology-metho…
The danger of concentrating excessive power in a few MNC hands was realized by a learned former Judge of US Supreme Court a 100 years back when he broke up monopoly of EIC
#RobberBaron
's Bell Labs, Standard Oil (Esso) & others in a landmark judgment. Read
greatgameindia.com/ideology-metho…
With a vengeance that judgment👆🏿was overturned in less than 100 years as the very same industrial houses emerged victorious reappearing with almost the very same names to eliminate competition and in the process took down the very foundations of the US economy. And now India-US
First we opened up our core sectors to MNCs. Over a period of time we slowly increased stockholding by FDIs, relaxed Cash Reserve Ratio (CRR) rules and gradually let domestic Corporates and MNCs borrow and invest in unproductive sectors & blindly say We Stand By GST India-US
In the name of exports we encouraged software exports. Employment generation in IT sector got highlighted with gradual erosion of textile & other sectors. Even Agricultural land gradually got diverted towards industrial use under SEZs. This is the true nature of India-US relation
The introduction of GMOs took a toll on cotton production and suicidal deaths started to occur in agricultural sector. The net area of land under agriculture started declining along with productivity due to the heavy use of chemicals turning India into net food importing country.
Following the pipedream of
#Superpower
created by the West we blindly borrowed heavily for their 'development'. International debt skyrocketed along with plummeting inflation and interest rate figures, which fueled further borrowing. What exactly is nature of India-US relations?
So lets get back to Ivanka Trump's visit to
#GlobalEntrepreneurshipSummit
. Its been touted that she "has been a champion of women's economic empowerment not just in words but in action" & is set to promote it in India. Nothing could be further from the truth.
#GES2017
. Let us see
While Ivanka Trump talks about empowering women in
#GlobalEntrepreneurshipSummit
she has refused to answer uncomfortable questions about fashion brand that she owns. What are the work conditions for laborers in India who makes clothes for her company?
ivankatrump.com
While Ivanka Trump would be giving keynote address to
#GlobalEntrepreneurshipSummit
that is themed "Women First Prosperity for All" will she also be speaking about her company where laborers earn about $100 a month, some amid punishing workloads, verbal abuse & sexual harassment?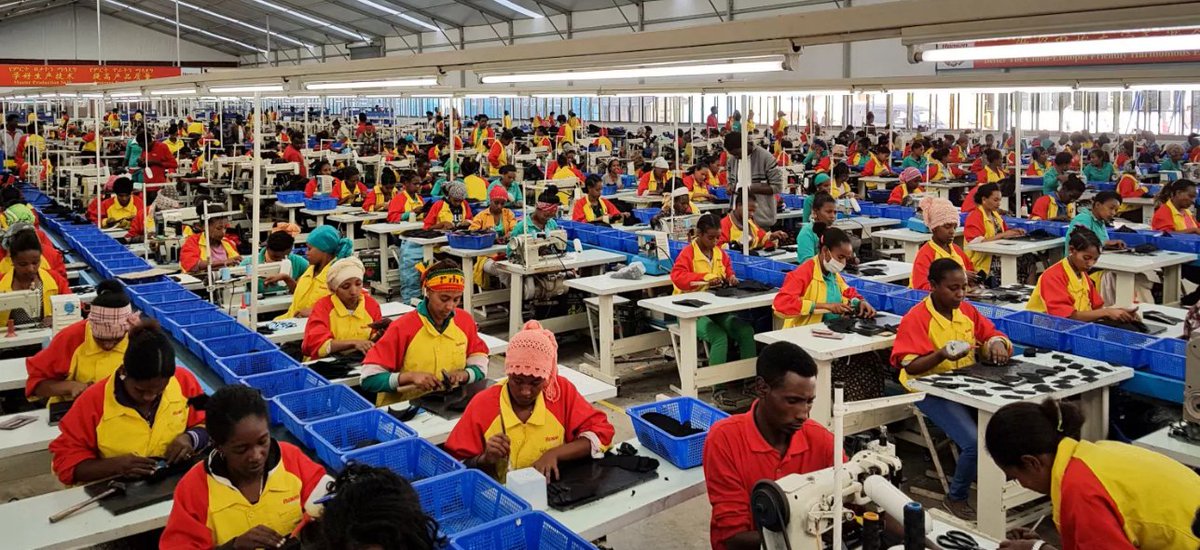 Assembly-line workers in China produce Ivanka Trump blouses shoes & handbags. Laborers in Indonesia stitch together her dresses & knit tops. Suit jackets are assembled in Vietnam, cotton tops in India & denim pants in Bangladesh. This is exactly how East India Companies operate.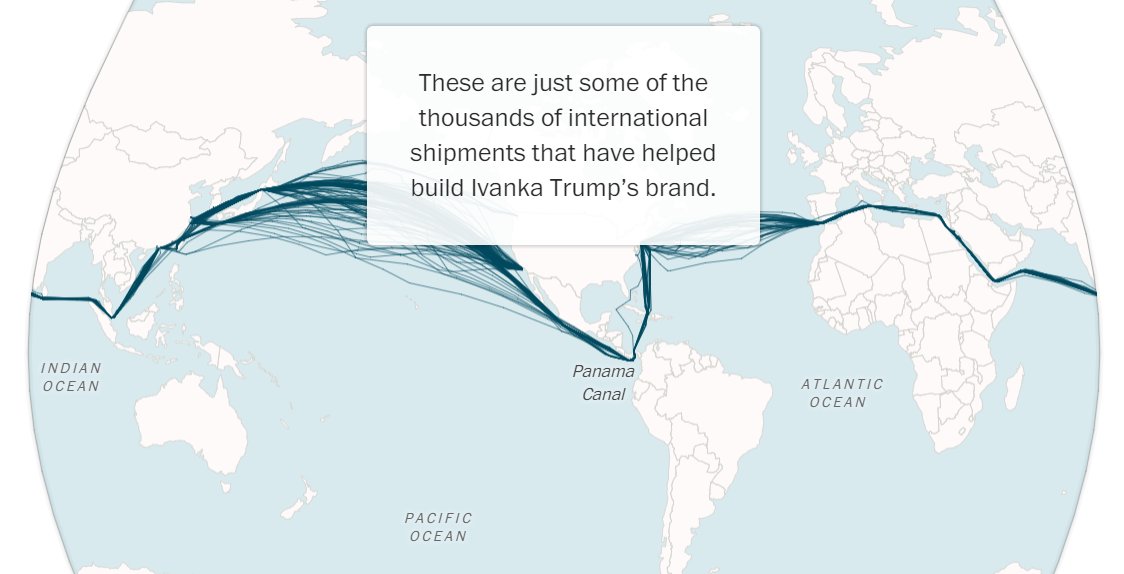 Using Panjiva a global-trade database to examine U.S. customs records of containers that arrive at American ports, The Post identified foreign factories that have produced goods for Trump's company mapping the global supply chain of Ivanka Trump's brand.
washingtonpost.com/graphics/2017/…
Contrary to a myth long popular in the West and now espoused by the East it's been the poor of the world that finance the rich not the other way round & Ivanka Trump is in Hyderabad to perpetuate this myth through the
#GlobalEntrepreneurshipSummit
When European kingdoms faced an existential threat to their Empires after fall of Constantinople they set their sails towards Asia (India & China) to loot wealth in order to save their civilization from eventual demise. Ivanka Trump at
#GlobalEntrepreneurshipSummit
is symbolic.


Its high time we pause for a moment of introspection & engage in a serious discourse on kind of development we wish to pursue. Otherwise whatever we hold dear of our culture heritage & traditions will be washed out in the name of blindly following western models of development!