🚨 ALERT 🚨
DONT FORGET ABOUT HUMA🤔
WHERE IS HUMA?
ESPIONAGE?
FIND HER SAUDI CONNECTION..
SHE DOESNT WORK FOR THE USA
Huma Abedin HID 650,000 Emails..
"INSURANCE POLICY" ON A FAMILIAR SEX OFFENDERS LAPTOP..
WHERES THE FILES🤔
SOON...
#THESTORM
#TheAwakening
#HumaAbedin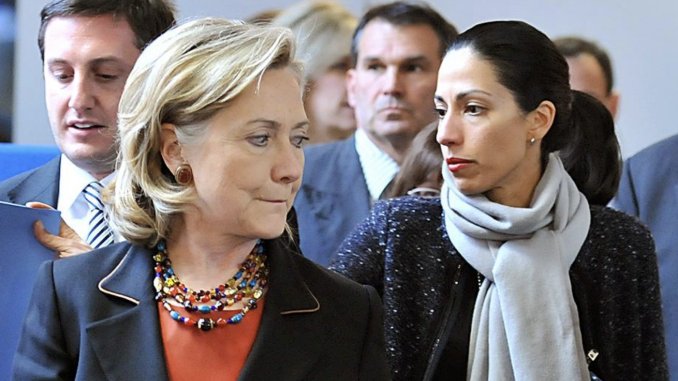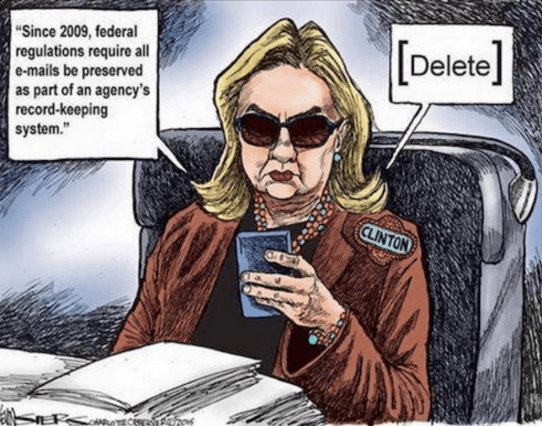 🚨 When Abedin first entered into her relationship with Hillary Clinton she had a history of supporting Islamic extremism. 2011, Huma was working in offices of Saudi's Muslim World League under an entity called The Institute for Muslim Minority Affairs
nypost.com/2016/08/21/hum…
🚨 On the record..Huma works for Hillary..
Off the record, and the reality is..🤔
Hillary works for Huma..😨
Sound crazy? Well nothing should surprise you..
Who does Huma really work for?🤔
SAUDI ARABIA of course..
#FollowTheMoney
#FolllowTheWhiteRabbit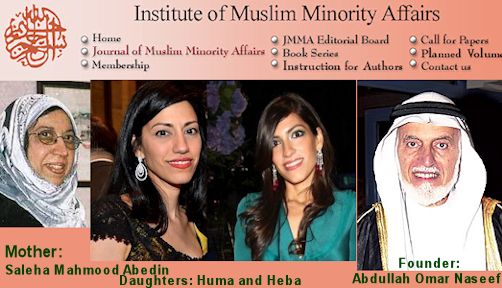 🚨 Saudi Arabia's Muslim World League is a Wahhabist group that was going to be designated as major funders of terrorism until Clinton prevented that from happening...🤔🤔
en.m.wikipedia.org/wiki/Muslim_Wo…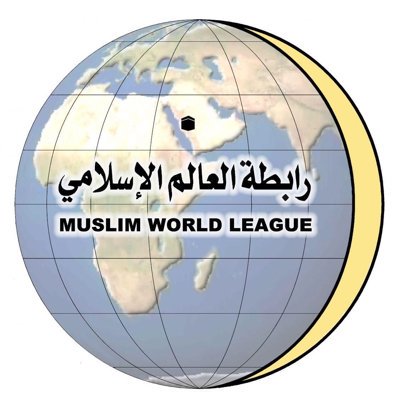 🚨 And guess what happened next...

Saudi Arabia's influence in preventing that designation cleared the way for Huma Abedin's security clearance allowing her to become the Saudi's handler of Hillary Clinton....😨
🚨 The Saudis have been infiltrating the institutions of our government for decades with the secret support of both Bush's, both Clintons', and Barack Hussein Obama. They are now dangerously close to controlling our elections...💲💲
🚨Humas roots in Wahhabism are firmly rooted. Her family prints the Journal of Muslim Minority Affairs where Abdullah Omar Nasseef was its patron. Nasseef was also the Secretary-General of the Muslim World League
Link⬇️⬇️⬇️⬇️
counterjihadreport.com/tag/journal-of…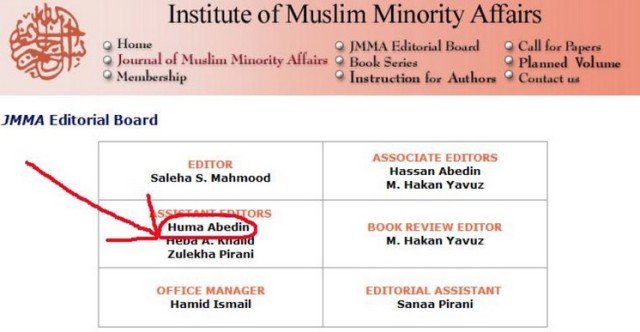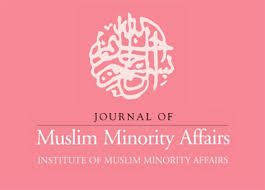 🚨 still with me?..
Well..
It is now obvious that Huma has been the Saudis' instrument for controlling Hillary Clinton through a combination of big money payoffs and by satisfying Hillary's sexual deviance..😨😨
vanityfair.com/news/2016/10/h…
🚨 Proof of the Saudis financial influence comes in the form of hundreds of millions of dollars from the Saudis that have bought Mrs. Clinton's commitment to using taxpayer-funded importation of thousands of Muslims from Middle East nations that are virtually impossible to vet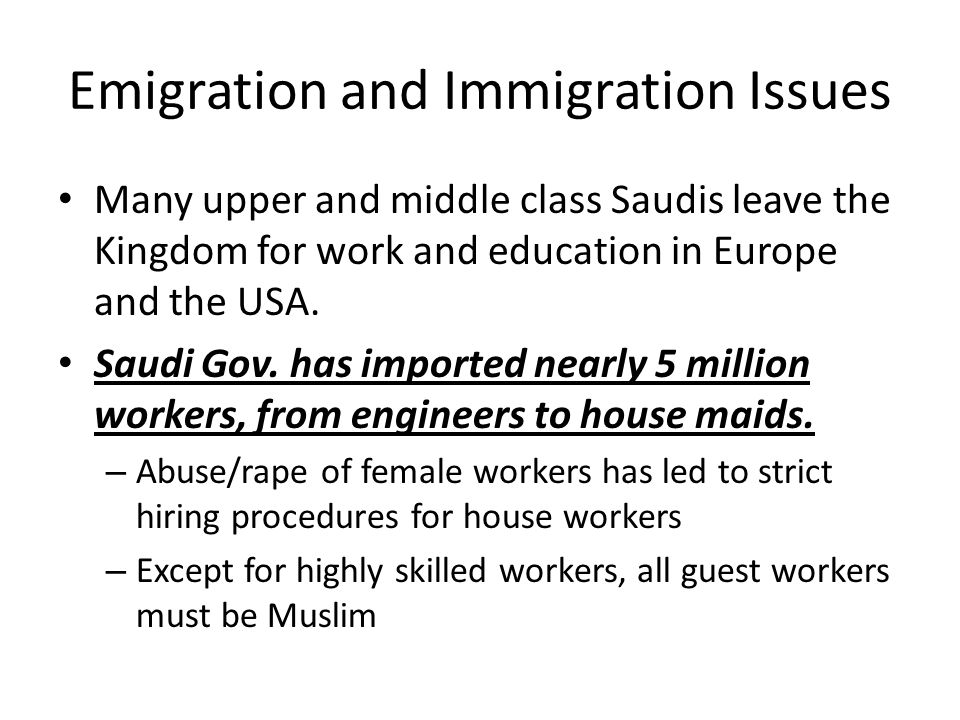 🚨 Now evidence is emerging that Abedin was hiding 650,000 emails on someone else's laptop...
Gee I wonder who🤔

When confronted with this revelation Abedin said she had no idea how the emails got there..😒
🚨 Here's how the emails wound up on that laptop, Huma Abedin stored them there because she knew the FBI was closing in on Hillary Clinton for her use of an unauthorized and unsecured personal server, and she knew Hillary Clinton would order those emails destroyed...🤔
🚨 Abedin needed those emails to continue to expand her control over a possible president Hillary so it was devastating for Abedin when the laptop they were stored on was seized as part of her the FBI probe into her husband's sexting with underage children.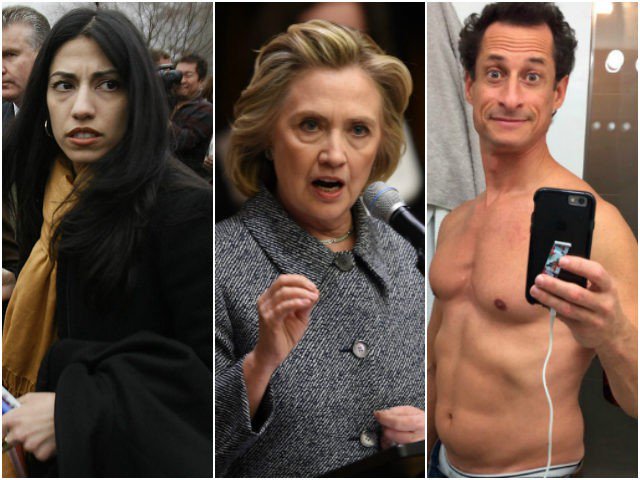 🚨 what I am certain of..

She knew that the laptop contained proof of child pornography as well as emails proving involvement in sex trafficking with children
🚨 She knew that evidence wasn't limited to her husband. The newly discovered emails document Hillary and Bill Clinton's sexual predation involving minor children according to initial reports coming from those who discovered the emails and have completed an initial review of them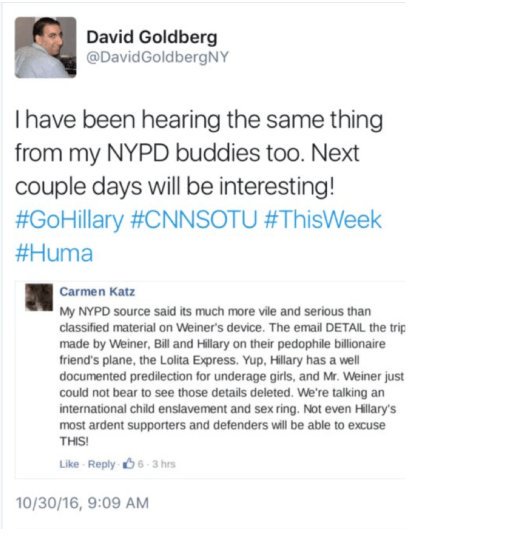 🚨 LOOK INTO HUMA...

KEEP DIGGING..

THE ANSWERS ARE RISING TO THE SURFACE..

CORRUPTION WILL BE REVEALED...

KEEP FIGHTING, AND QUESTION EVERYTHING 😉😉 END (FOR NOW) 🙄