1/
Short thread about our research in cybersecurity and risk perception, which began with the problem of security being undermined by vulnerabilities in digital products and systems (and their owners and users). There are multiple sources of vulnerabilities. Here are three...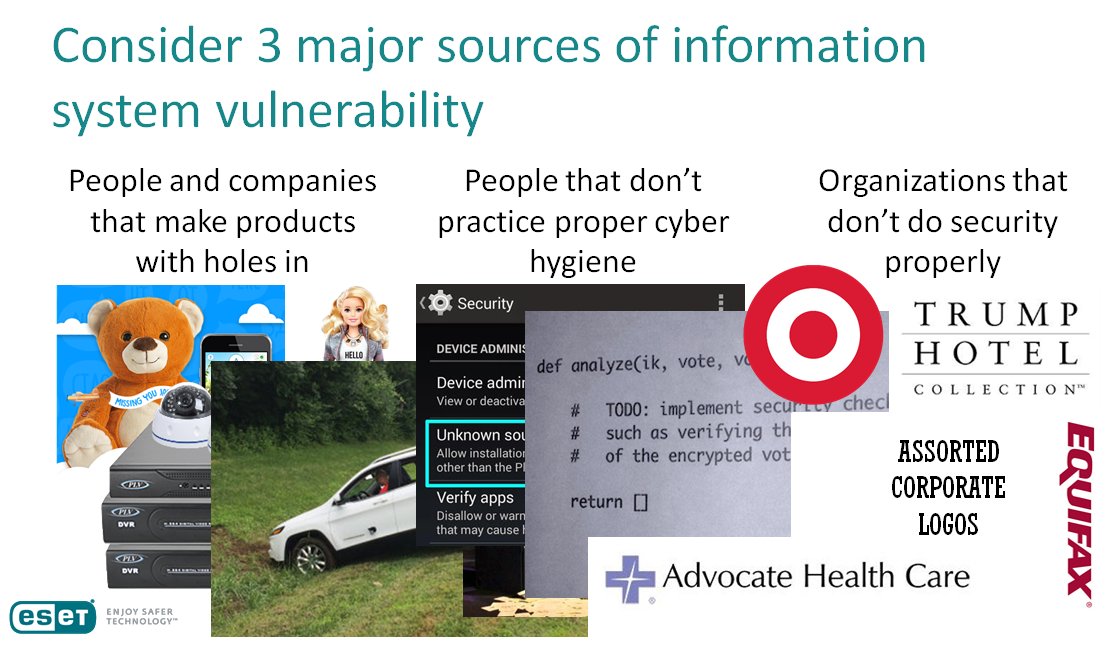 2/
These source of vulnerability have a common element: Failure to heed experts. This is a known problem in technology.
3/
The cultural theory of risk helps explain why some people don't listen to experts (it's about identity protective cognition).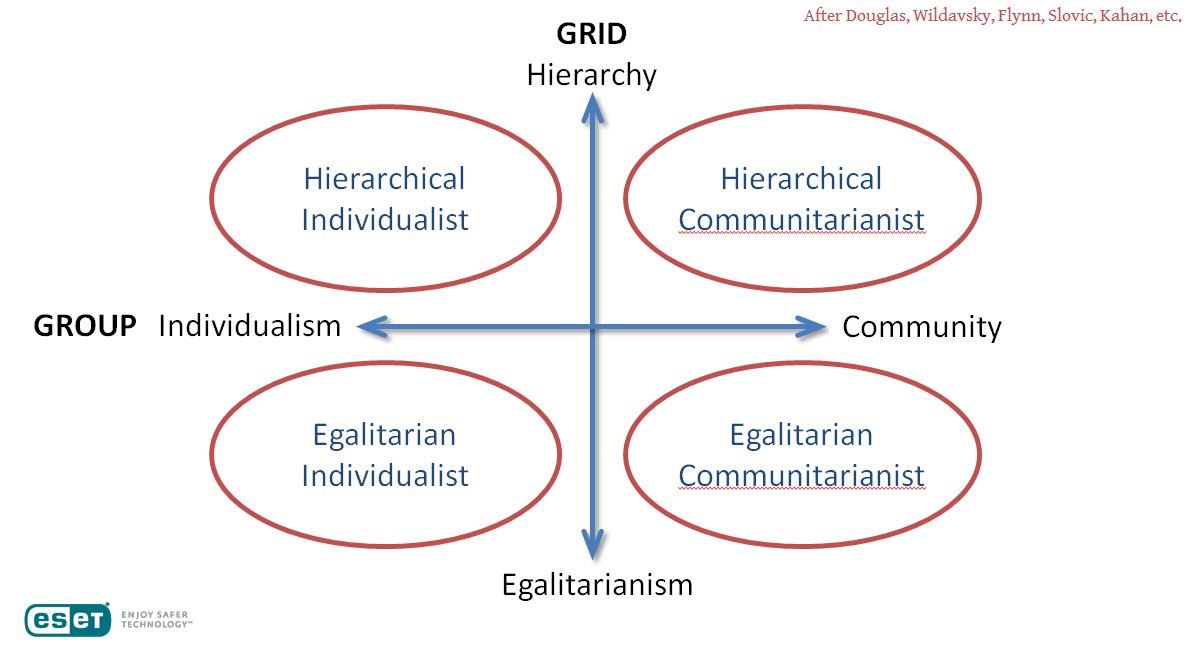 4/
Cultural theory also exposes the tendency of some males to underestimate risks (White Male Effect or WME), first documented in research from 1994.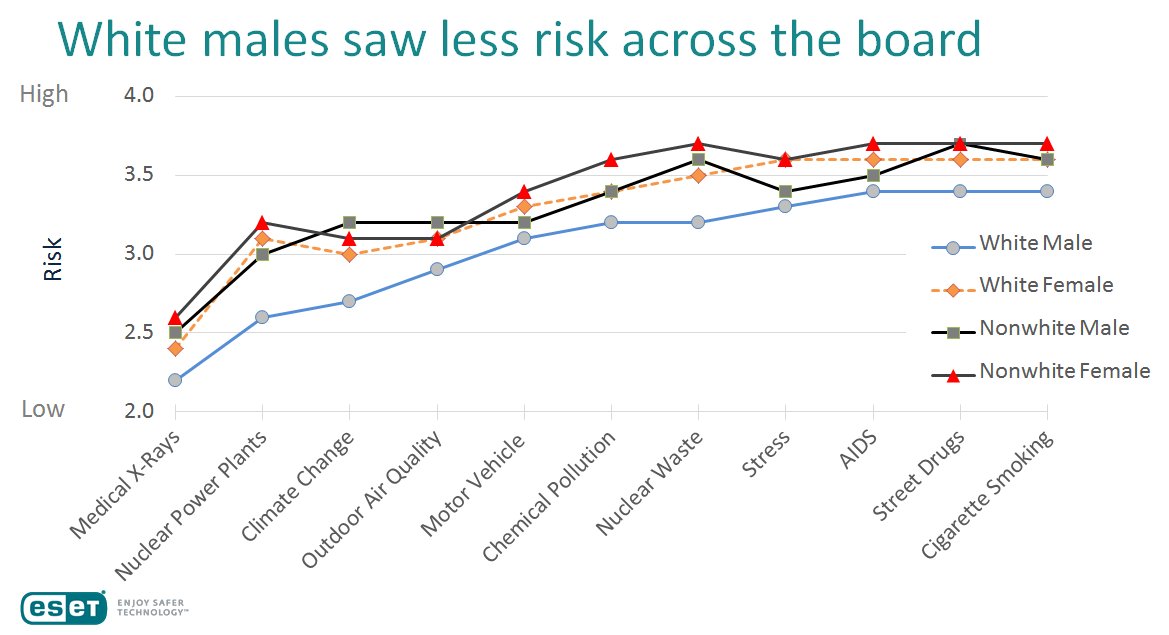 5/
Our research assessed the public's perceptions of a range of technology risks (digital and non-digital) and produced the first ever assessment of WME in the digital or cyber realm.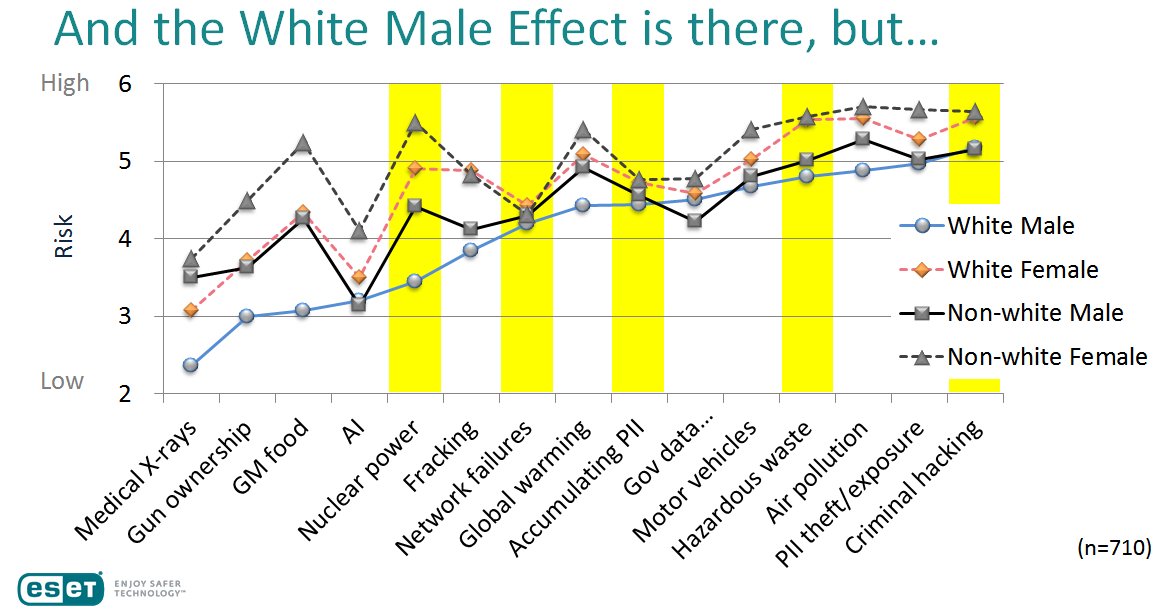 6/
Our findings, based on a survey of over 700 US adults, also indicate that cyber-related risks are now firmly embedded in public consciousness, with criminal hacking topping the list.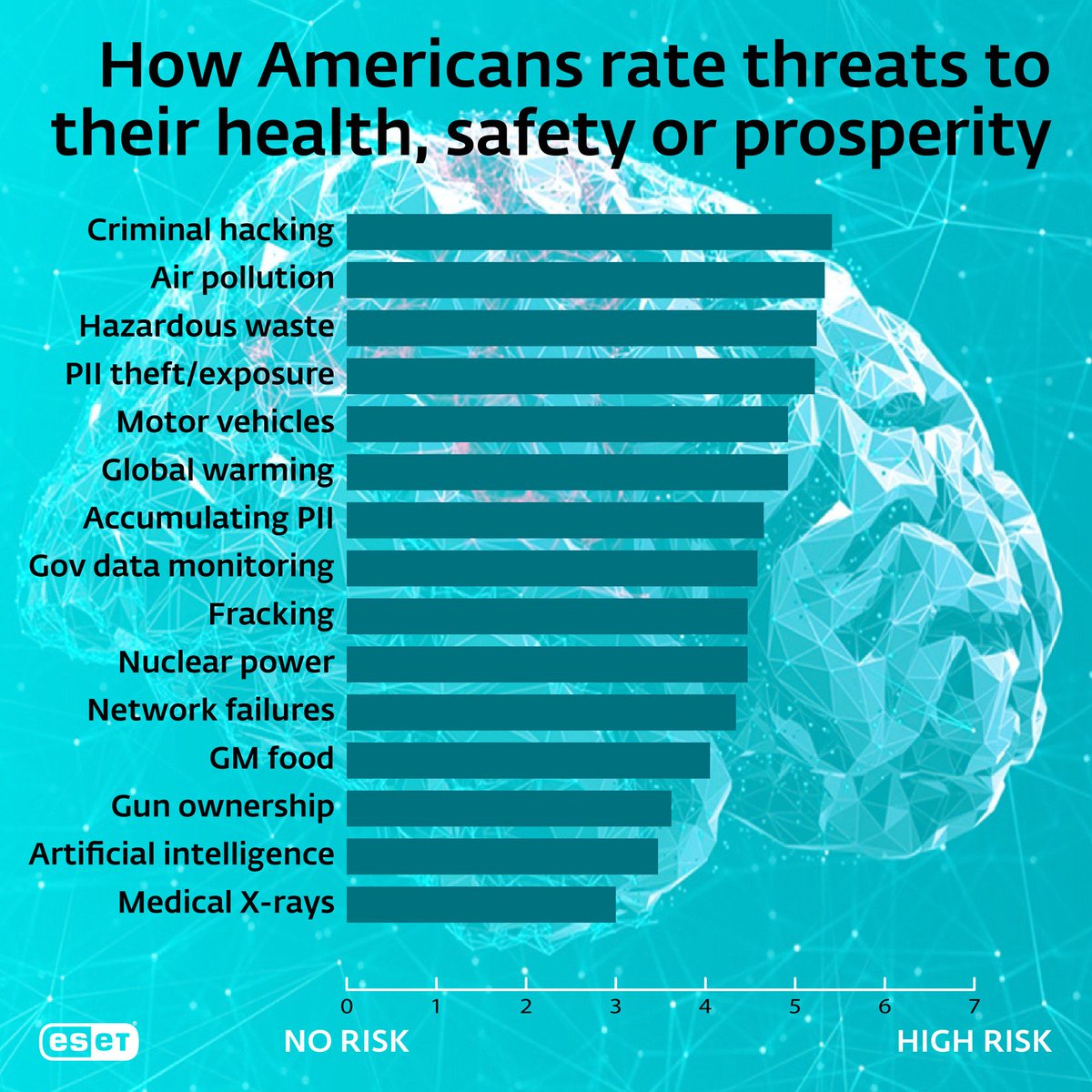 7/
The practical benefits of such research include strategies for improved risk communication and a novel take on the need for greater diversity in technology leadership roles.