Part 2 of a multi-part look at the bots that tweeted during the
#Election2016
These were found in the
#SocialFeedMgr
2016 election data set GOP Convention (Twitter filter).
#bots
#twitterbots
#spam
#tech
#infosec
gwu-libraries.github.io/sfm-ui/posts/2…

I initially found 51 accounts that all looked the same: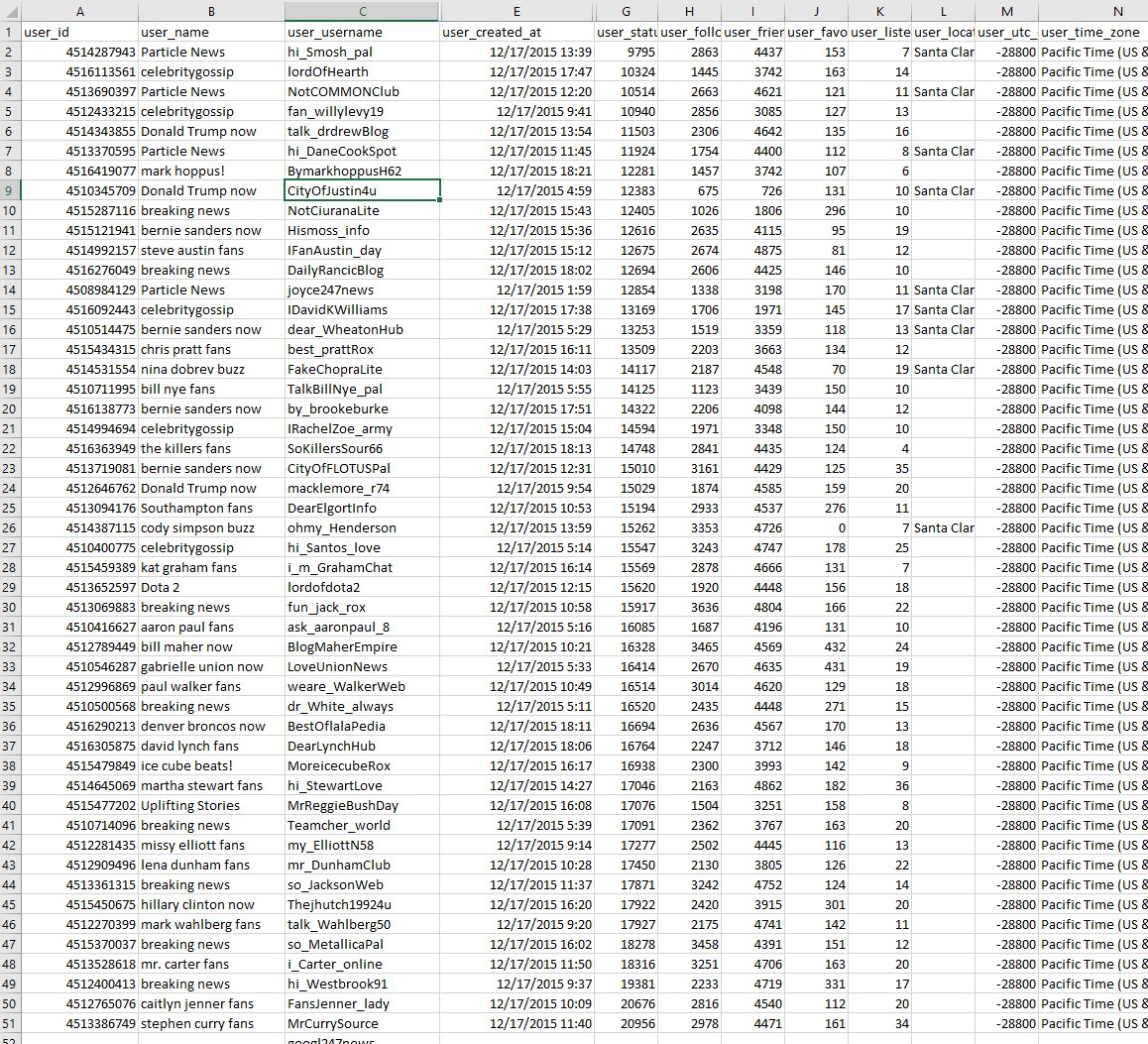 after doing some searching there are around 655 accounts in this bot net.
You can see a spreadsheet of the accounts info here:
docs.google.com/spreadsheets/d…
There are a lot of "Donald Trump Now"


wgbeY6j3zC
along with "Bernie sanders now"


MA8s73WpYh
They all tweeted the same things at the same time:


a lot of them are named "breaking news" but used to be named something different.
A lot of Denver Broncos ones for som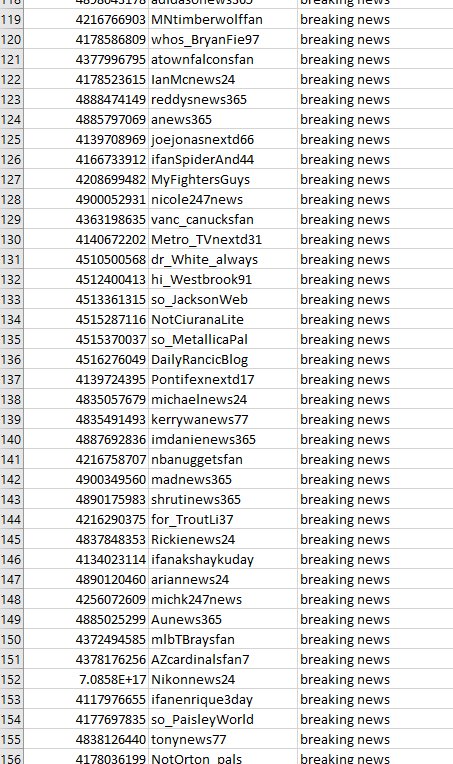 xLCrLEVxeU
this account is obviously my favorite: 😀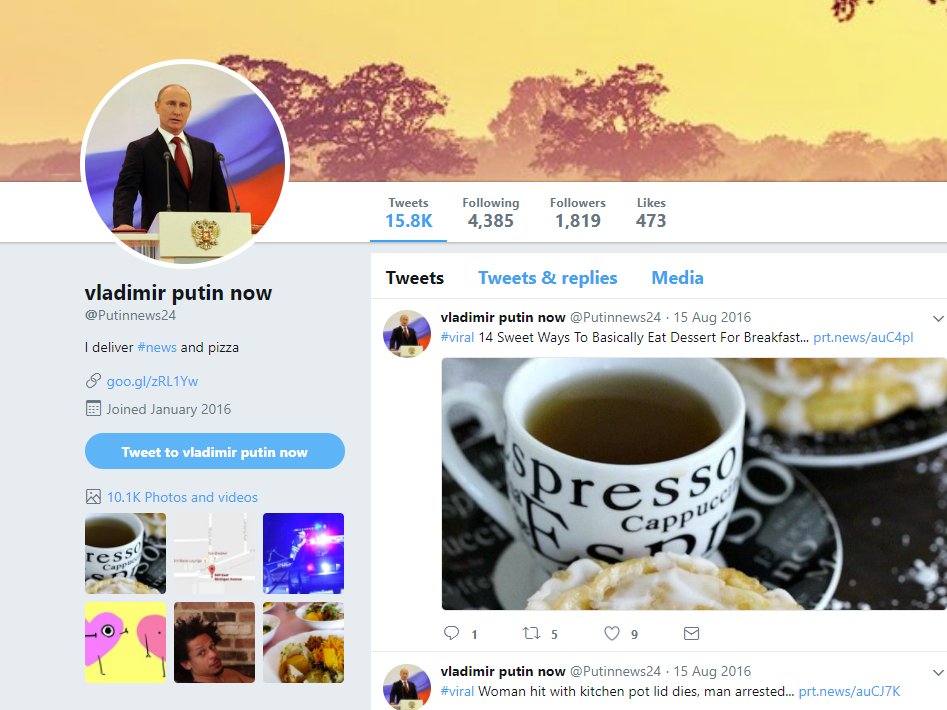 i would imagine the owners of the real versions of these accounts wouldn't be to happy.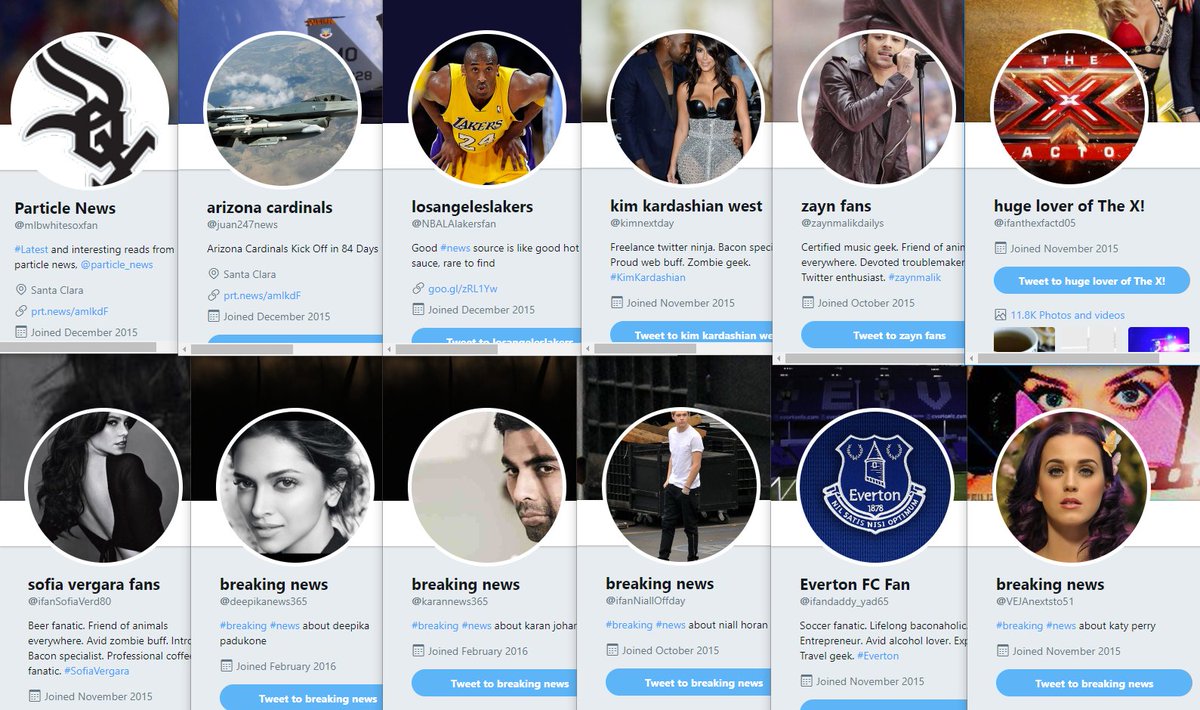 this bot net stopped most of it's activity in august 2016 except for re-tweeting tweets from this company in 2017