Look how this 'reporter' for the
@nytimes
frames this news:
They literally can't handle where the evidence went on the Steele dossier, that's still unverified, that HRC/DNC paid for it, or that it was used for FISA warrants to spy on Trump's team.
If the investigators found enough evidence to charge Steele with criminal acts, you can bet Simspon, Fritsch, Marc Elias and Podesta are next.

For perjury, at the very least.
Remember, Podesta brought Elias to Congressional hearings where he was asked questions about the Steele Dossier, when Elias had helped hide the Hillary campaign/DNC's funding of the dossier by running the $ through his law firm, Perkins Coie.
Elias NEVER REVEALED HIS ROLE in setting up this scheme to hide the HRC campaign/DNC's funding of the dossier by running the $ through Perkins Coie.

Podesta *had* to have known about it as well.
If, as
@LeeSmithDC
has theorized in a recent column, NELLIE OHR actually wrote most or all of the Russian sections of the dossier, with Steele basically functioning as a front man, if Steele claimed authorship to investigators, that was perjury.
Remember when Congress referred Lois Lerner to then-Attorney General Eric Holder for criminal charges for all the crimes the IRS committed?

And nothing happened?

Yeah.

Well that won't happen this time.
That's not Barack Obama in the White House any more.
That's not Eric Holder running the Justice Dept. Or Loretta Lynch.
Gird your loins, folks.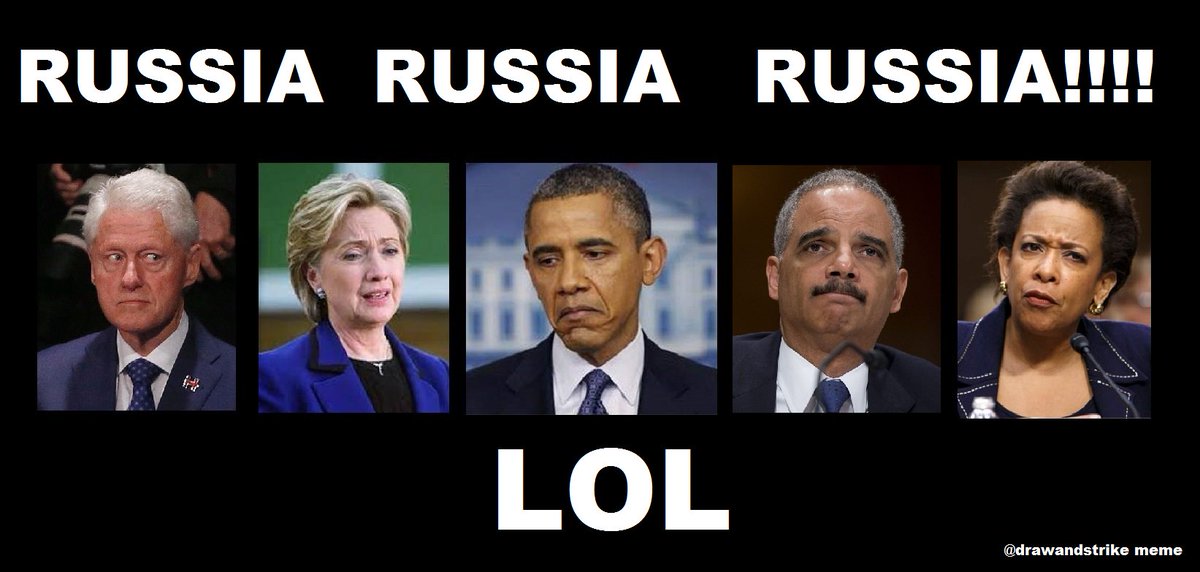 When the DOJ IG and Senate & House committees send up criminal referrals for Steele, Simpson, Elias, Podesta and a whole bunch of others, it's not going to be quietly buried and ignored like it was when the Obama Mafia was running things up there.
Clarification via
@ChuckRossDC
: Steele is being referred for criminal charges for LYING TO FBI AGENTS:
Specifically, the report is Steele lied to FBI agents about his efforts to 'disseminate' the dossier info. That is, the efforts Steele - and others - put into traveling around to various news outlets & trying to get them to publish the dossiers allegations.
As we now know thanks to the Michael Flynn prosecution, lying to FBI agents is A Very Serious Thing.
Steele and others relentlessly shopped that dossier all over the news media trying to find somebody that would publish it's allegations, and this was BEFORE the election.
NOT ONE NEWS MEDIA OUTLET WOULD TOUCH IT.

Only AFTER the election was over did Buzzfeed finally publish it, as a way to give an immediate boost to the Trump/Russia collusion narrative.