The interesting thing about the fakes who catfished my friend
@TrueFactsStated
a while back, something an incurious MSM did not notice -
@RealDonaldTrump
, *before* it happened, liked a weird tweet about it with an article that quoted Claude. Trump only had 13 'likes' at the time.
As I said at that time, the hoaxer, a woman, was unknown to me; I know all my sources, and take nothing from unvetted emails; my sources on my PIMPOTUS human trafficking exclusive were male. But the fact Trump himself was 'liking' tweets about this fake news was fascinating.
Because, if people cast their minds back, the tweet Trump 'liked' - one of only 13 likes by his account, at that time was ostensibly a story *very damaging to him* - about 'Trump Escorts' etc.

It's not merely that a catfish was set up, but that Trump appeared to know of it.
Now, I warned contemporaneously 'Trump Escorts' was false, easily debunked and being pushed to obscure the actual human trafficking Trump and Trump Models were party to. The falsity was not the point - it was Trump's involvement. Fake news, as we know, is a Russian speciality.
PS: it wasn't the 13th tweet he "liked" - Trump previously cleaned up his likes timeline, removing many. Here is the actual tweet. It embeds another tweet by the same user, which links to the article with
@TrueFactsStated
in it.
This is the tweet embedded within the one Trump liked, by the same user:
And wouldn't you know! The article featuring Claude Taylor in that site, which Trump colluded with in advance of the catfish, has been deleted. :) date of tweet, August 10 - I was already warning before this that "Trump Escorts" was BS.
Final observation: I contemporaneously called AHamiltonSpirit Russian intelligence but I've only just noticed this - the IJR link in his tweet is removed, but he didn't link the article as one normally would. He linked it PLUS PHOTO WITH CLAUDE's NAME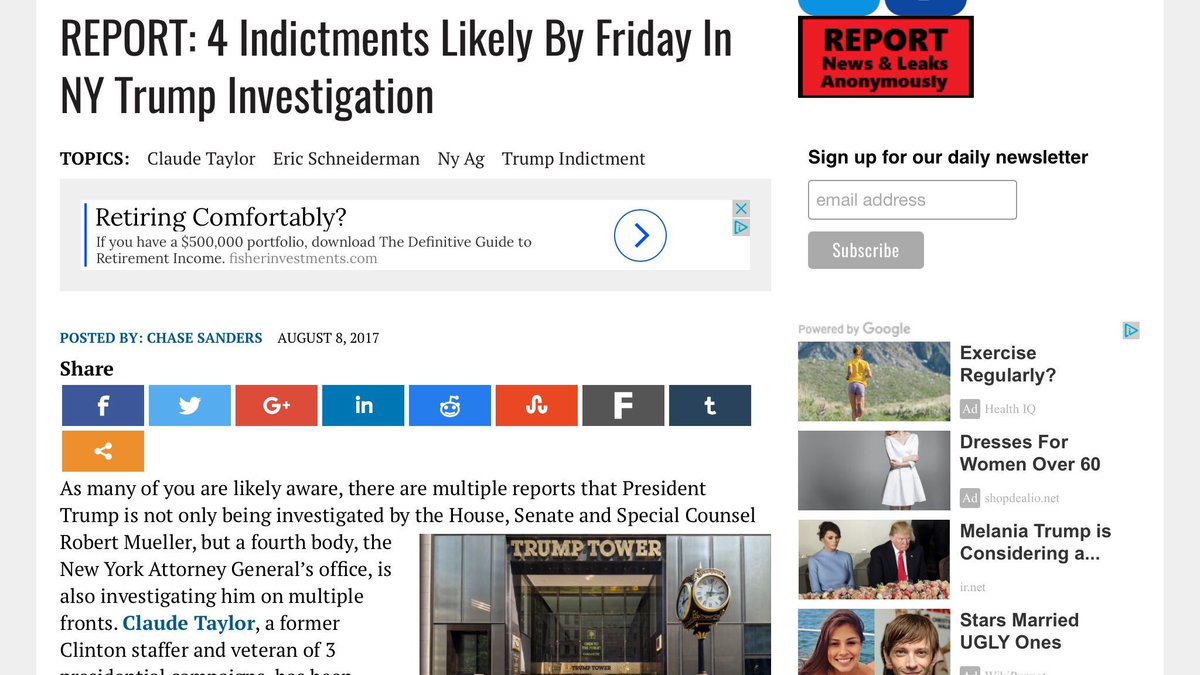 Wouldn't a regular tweeter, posting an article they believed, simply add the link? Trump "like" AHamiltonSpirit did not do that. He added the link to a now deleted article with a screen grab displaying Claude's name. Like he knew article would be taken down in advance. cc
@FBIWFO
That, my friends, is as shady as is gets. 13 likes on
@realDonaldTrump
's account and one is about his human trafficking, featuring Claude Taylor, right before Claude gets catfished. Your data points,
@NSAgov
@gchq
@fbiwfo
. End thread.
#FakeNews
#FakePresident
but real
#PIMPOTUS