Another small set of spam bots found tweeting during the
#Election2016
.
These were found tweeting during the RNC on 18th-19th July 2016.
#bots
#twitterbots
#spam
#spambots


noticed the original 29 due to them all having their location set to USA, screen names being lowercase with 2 digits at the end, and names matching firstname lastname pattern.


Expanded that 29 out just by searching for tweets like this: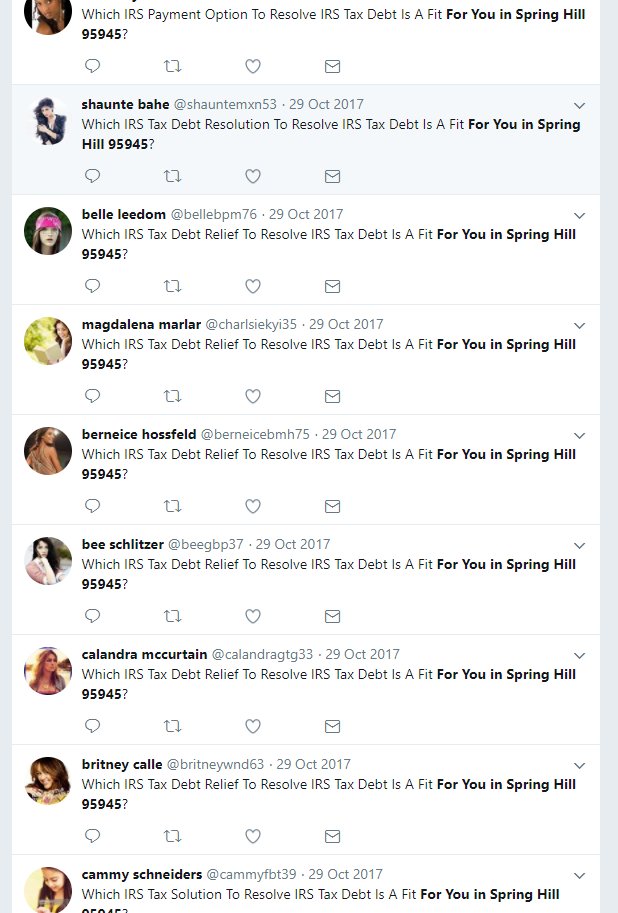 Sometimes the bot controller failed to enter all the info needed for the tweets: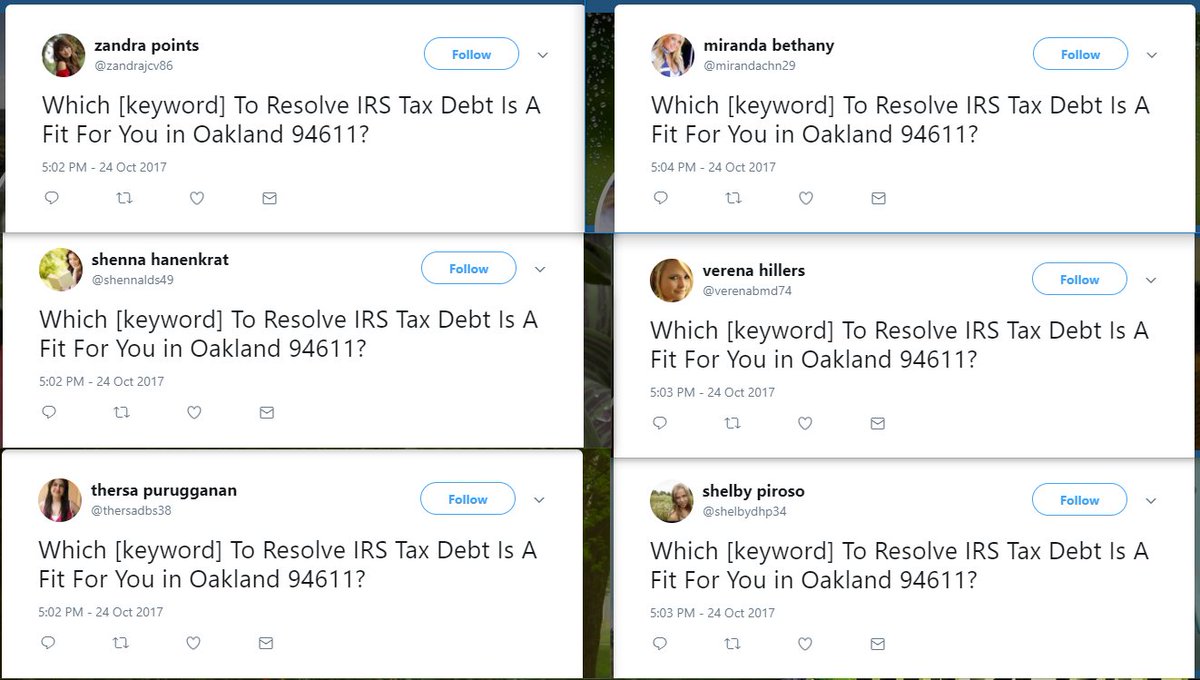 on september 11th 2015 these accounts all woke up: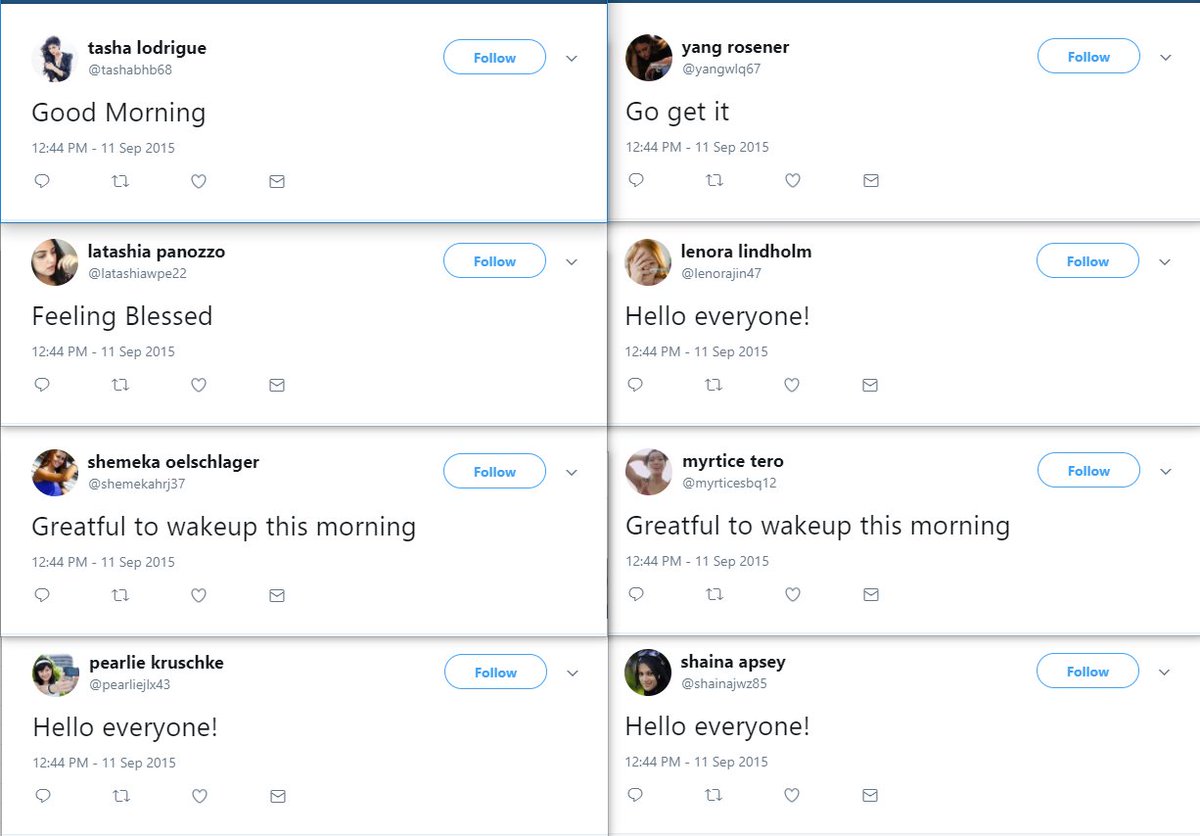 whoever runs the bots sometimes doesn't try very hard, sometimes forgetting to convert special chars to ascii: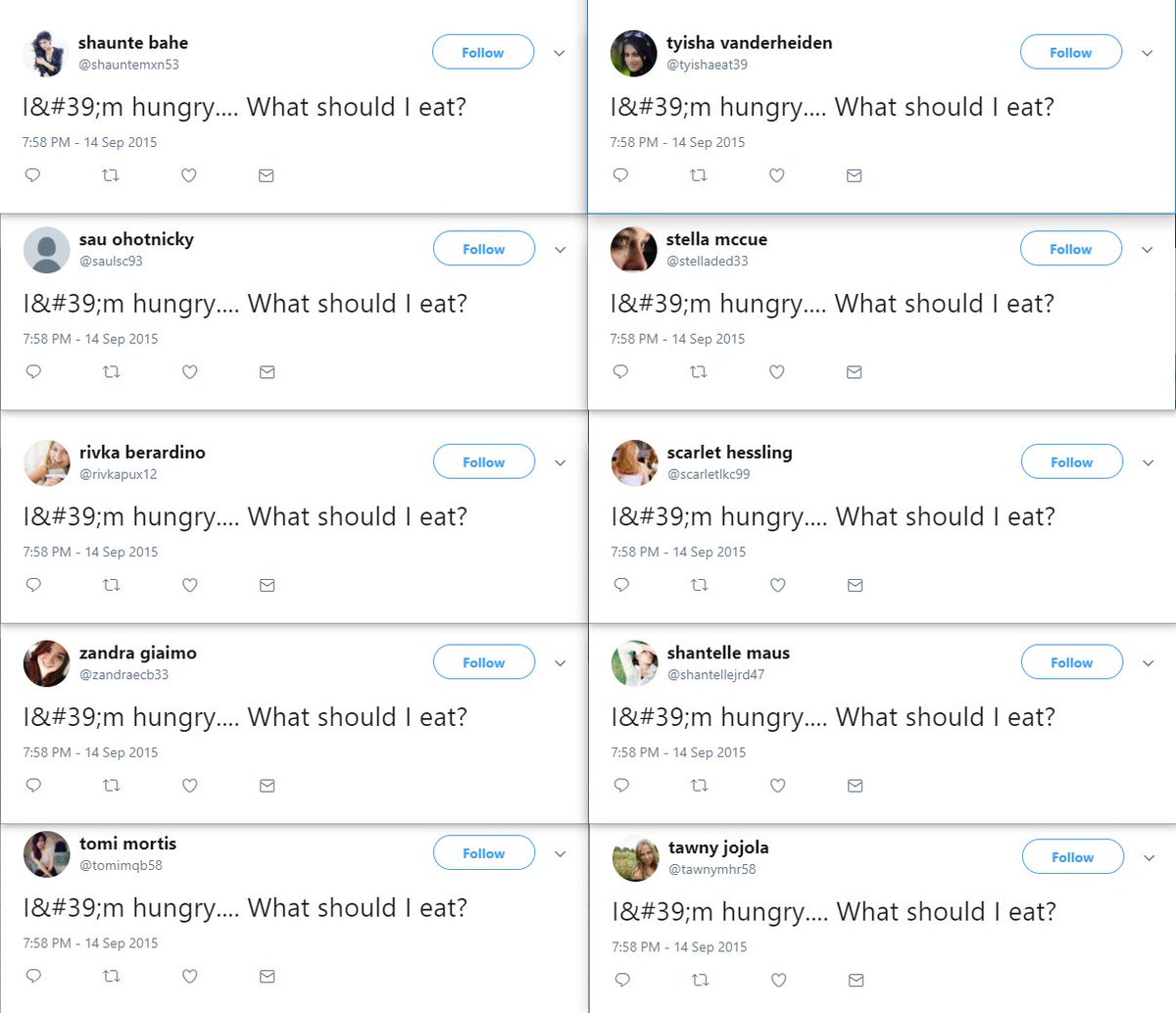 They don't bother removing the watermark from stock pictures.
Sometimes using the same picture for multiple accounts.


The bots seem to be dormant since october, and don't seem to be doing anything other than spamming links to news articles and inserting marketing junk every once in a while.
Nothing to crazy, just your standard SEO/marketing network.