A train carrying members of Congress to their legislative retreat in West Virginia, hit a truck. Injuries reported.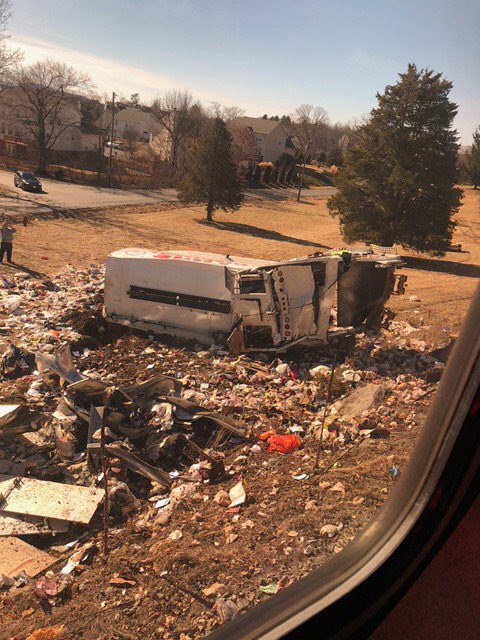 Multiple law enforcement agencies on scene following train collision involving members of Congress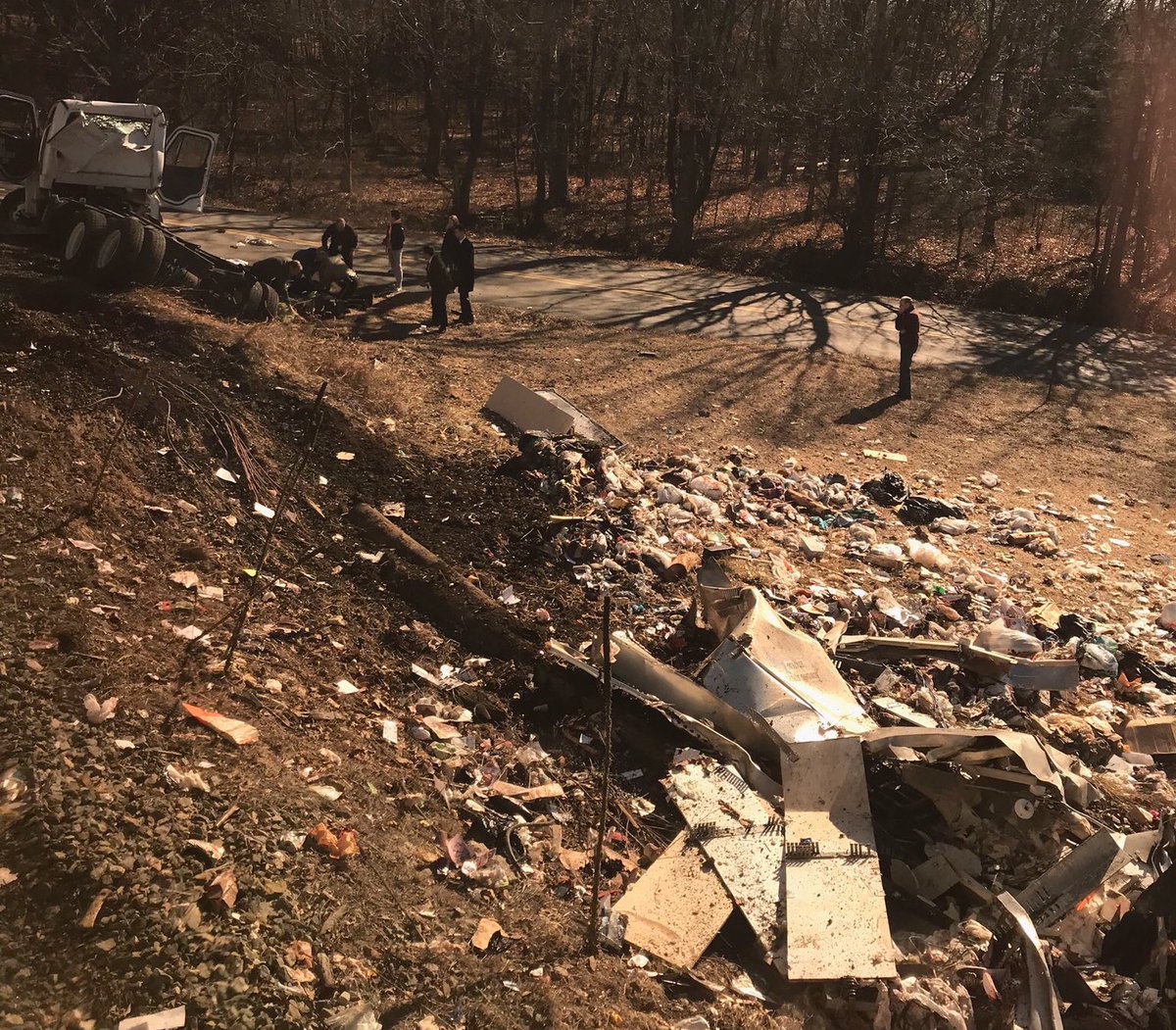 GOP aide says no lawmakers injured in accident involving train carrying members of Congress to Republican meeting in West Virginia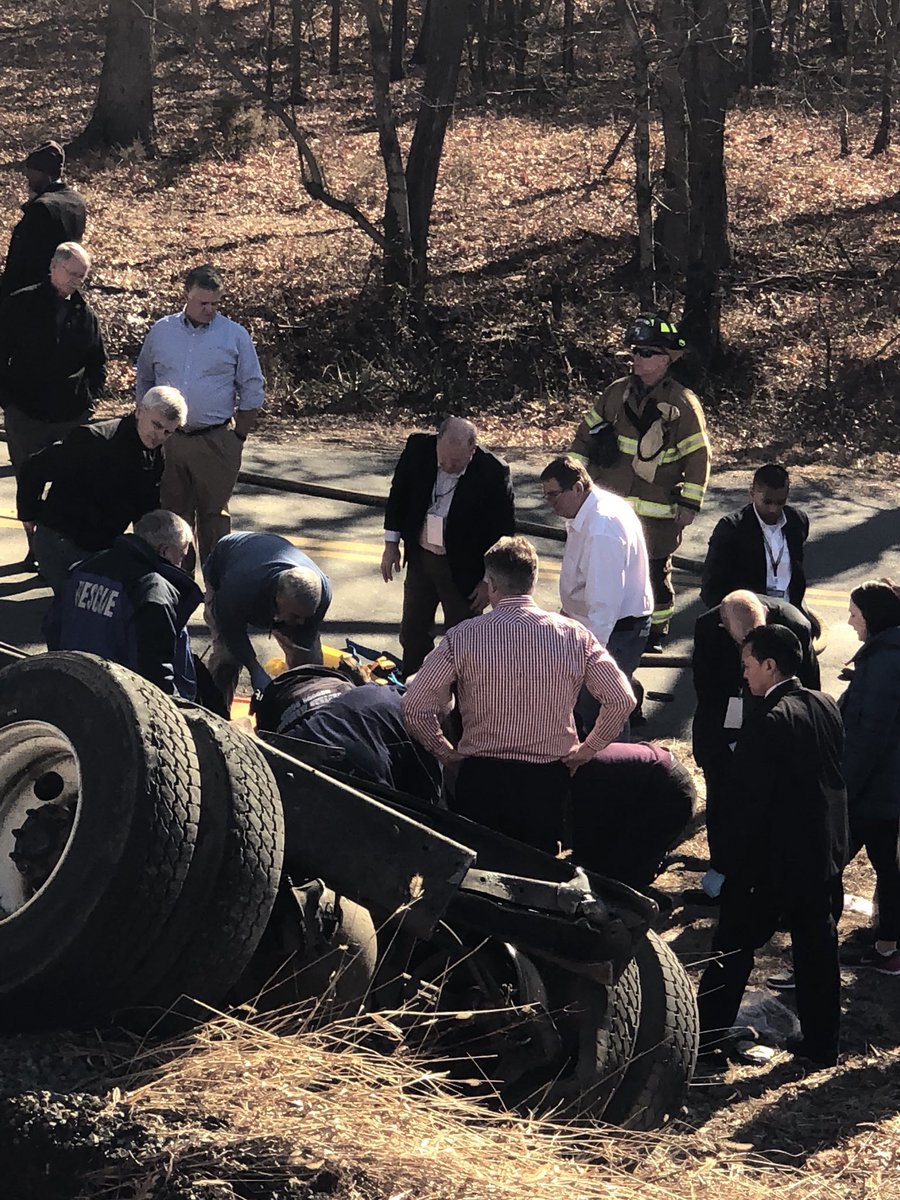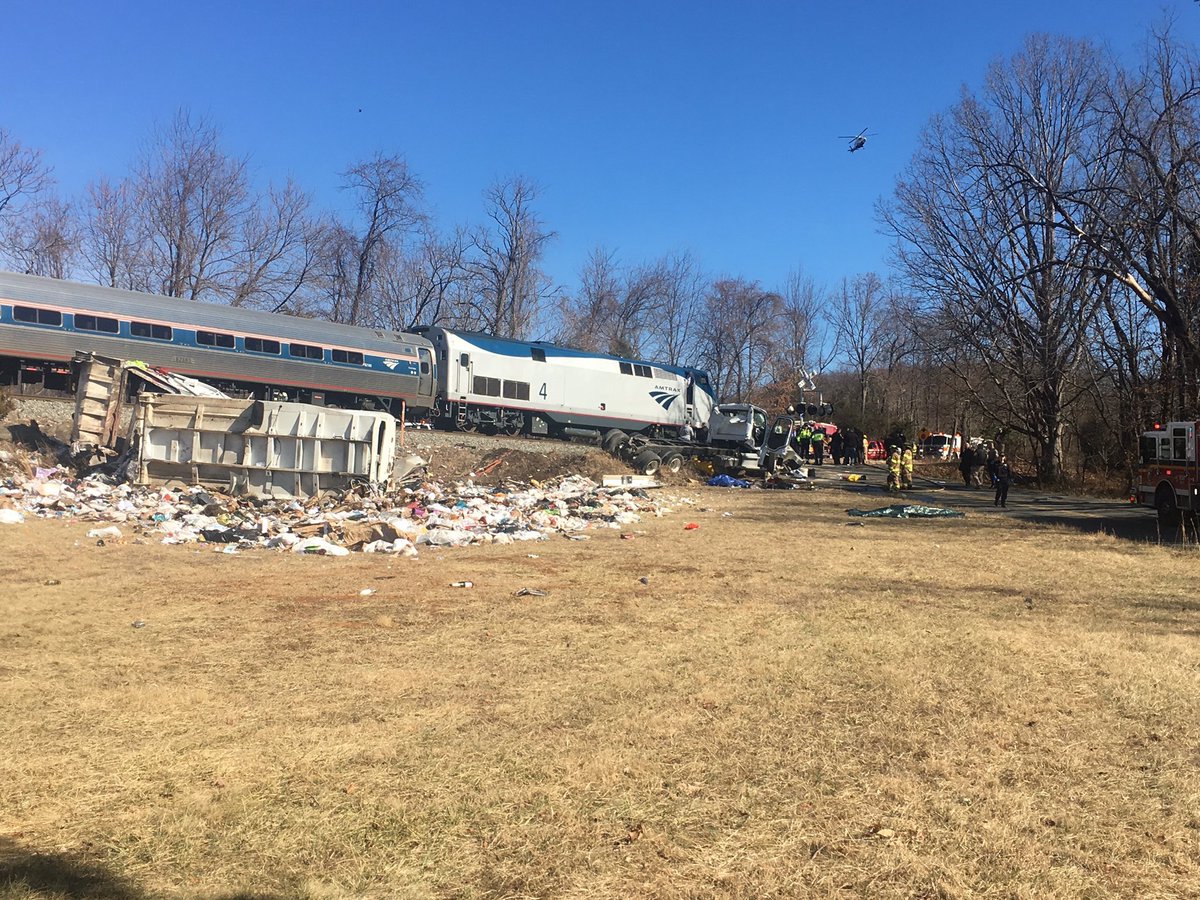 VIDEO: Police have said this is a 'HAZMAT' situation.
Speaker Ryan was on the train that hit a garbage truck.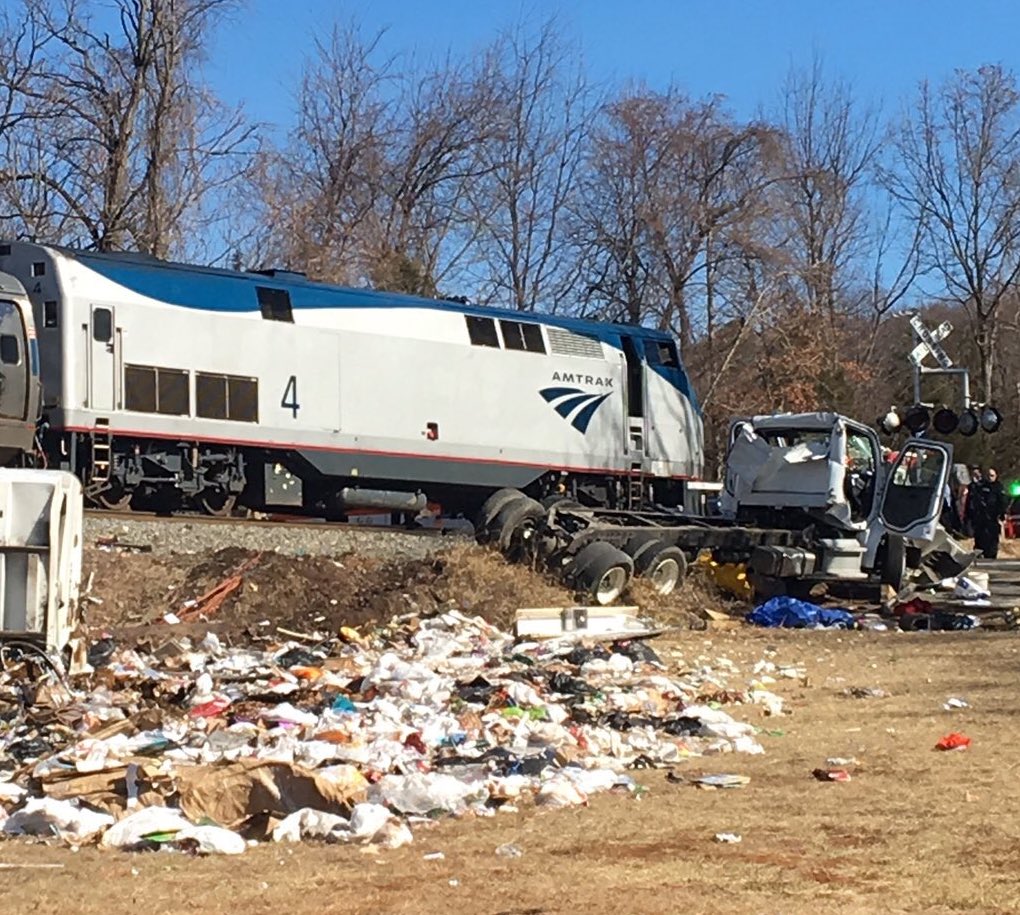 Representative French Hill: Two people have been severely injured following the crash. One was thrown from the truck and another taken to hospital by air ambulance.
Nurse on scene reports at least one fatality and at least one in critical condition.
Several minor injuries reported on train- Represenative Lee Zeldin
Jeff Flake: 3 passengers aboard the hit truck. 1 is dead. 2 injured.
Sarah Huckabee Sanders on GOP train accident:

"The President has been fully briefed on the situation in Virginia and is receiving regular updates. There is one confirmed fatality and one serious injury. There are no serious injuries among members of Congress or their staff."
Spokeswoman for the Congressional Institute tells NBC News:

• 1 fatality
• 1 critically injured
• 1 member sent to the hospital
• 1 member & 1 staffer being examined
• First aid being offered on train
Rep Jason Lewis tells Fox News he may have whiplash & a "tiny bit of a concussion." Adding there "are lots of minor injuries on the train."
NTSB says they are sending a crew to the scene of the GOP train collision.