There are two groups within the Democratic base.
1)
Hardcore Leftists. The people who understand what the REAL goals are and how disinformation/lying are necessary to achieve them
2)
People taught they must vote D because only D's really sincerely look out for their interests
There simply AREN'T enough people in group 1 for Democrats to win national elections. They NEED that larger group in the base, group 2, to vote Dem to have a chance to win.

To keep that 2nd group voting Dem, group #1 incessantly LIES to them about their Progressive policies.
"America will DIE if we don't get ever more gov't control of the private sector, higher taxes, more constraints on energy development, we MUST have these things!"

Both Progressive polices and their results are incessantly lied about. It gets exhausting but must be done.
Obama was probably the best salesman the Left ever had at 'explaining' to the base why all these counterintuitive moves on the economy, energy, taxes, foreign policy, etc. just HAD to be done now or really BAD STUFF was gonna happen.
You could literally watch Thomas Sowell's 'patterns of failure' at work during Obama's 8 years, especially with ObamaCare.
Here are the 4 patterns of failure:
breitbart.com/big-journalism…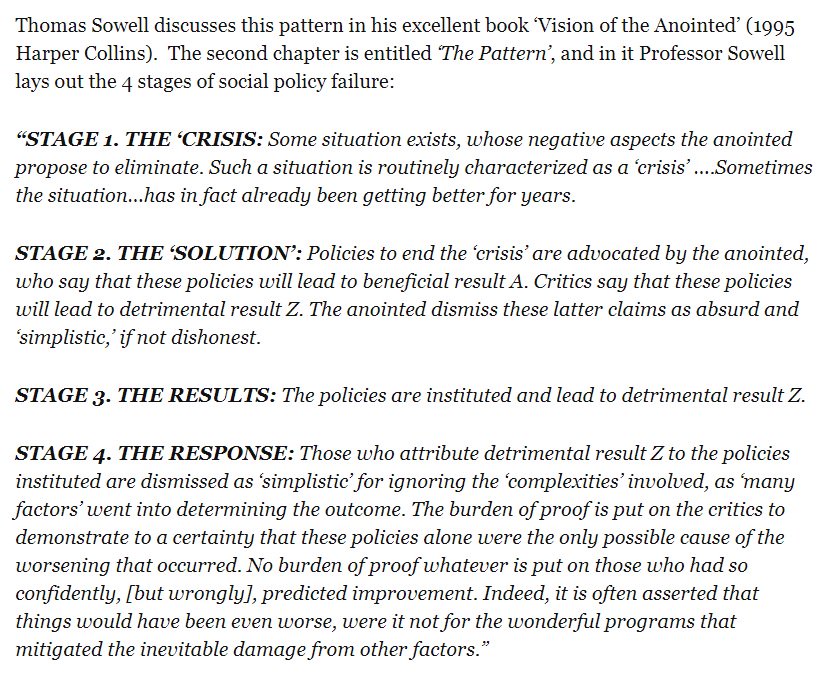 Obama lied incessantly, but if you listened to him carefully & studied his background, it was clear he saw his role as President being the manager of *American decline* both at home and abroad.
Obama sold the Progressive Democrat view of America as a backward, evil country going into a necessary period of withdrawal & decline while he 'transformed' it into something 'better'.
Of the 2 groups inside the Democrat base, group #1 was the only ones who knew what Obama was *really* attempting to do.

Group #2 was told to shut up at stagnant wages, a shrinking job market, a economy in stall, etc. "This stuff has to be done, global warming, get used to it!"
Here's the problem Democrats now face: the lies Obama & group #1 told became so incessant and BLATANT that they began to bleed their support from group #2 shortly after Obama's reelection.
Trump knew *exactly* how to approach these disaffected Dem supporters in group #2 and sell them an ALTERNATIVE VISION from the one Obama & group #1 have been selling them for the past four decades.
What are the contrasting visions?
1)
"America is in an inevitable & necessary decline. It has made numerous mistakes both at home & abroad & so a period of withdrawal of American influence must happen as we restructure the USA here at home cuz FAIRNESS & stuff."
2)
"Forget that inevitable decline BS. We're BACK, baby, and we're BETTER THAN EVER!"
Guess one disaffected Democrat voters who aren't hardcore Leftists devoted to The Glorious Cause of Socialism react to better?
2)
"Forget that inevitable decline BS. We're BACK, baby, and we're BETTER THAN EVER!"
Guess which one disaffected Democrat voters who aren't hardcore Leftists devoted to The Glorious Cause of Socialism react to better?
Trump went in knowing the faster he reversed Obama's deceptive, incompetent & ideologically driven policies that were sandbagging the US economy, the greater the immediate economic gains would be.

And he was right.

They are already obvious after only ONE year.
The hardcore Left who has spent 40 years tricking & lying to a large segment of the Democratic base can SEE what Trump is doing.
They are POWERLESS to stop it.
This caused what you saw last night at the
#SOTU
In twelve months, Trump will give ANOTHER
#SOTU
. After another year of incredible economic gains & likely more positive results streaming in from his domestic/foreign policies being implemented, while totally transforming the FEDERAL GOVERNMENT, what'll Dems do?
Here's 1 of the biggest DIFFERENCES between the vision Obama & the hardcore Left have with what Trump & Republicans/Conservatives have:

Obama & Co. wanted to transform the COUNTRY using the power of the federal gov't to make the hicks in the flyovers straighten up & fly right.
Obama & the hardcore Left's incessant message to Americans was "I'm gonna use the power of this federal government to FORCE you hicks to CHANGE and live the way *I* think you should."
8 year long years of the Hardcore Left pushing THAT insane message led to
@POTUS
@realDonaldTrump
and his VASTLY different message to Americans:
"You're FINE. It's the GOVERNMENT that's the problem. Stand back and watch, I'm gonna fix it."
Forget transforming AMERICA. What needed transforming was an out of touch Leviathan government bureaucracy that needed to be reigned in and restructured.
Democrats & political elites spent 40+ years building this Leviathan government. Obama was to make the final push & then Hillary was supposed to plant the flag on the top of a Socialist Democratic State America.

Forever.
AND THEN A MIRACLE HAPPENED.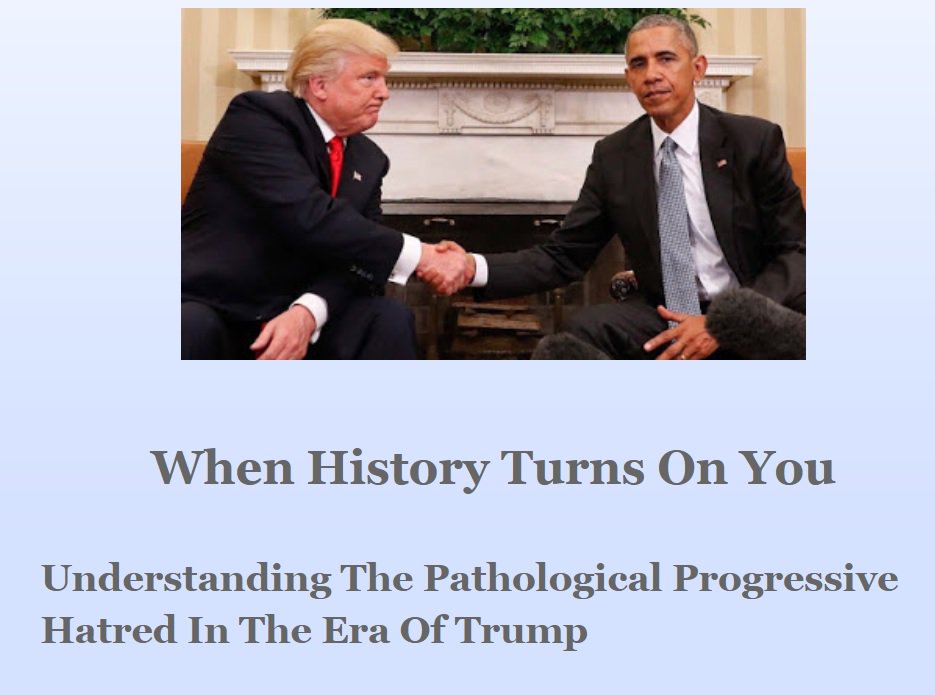 And Democrats & their DNC Media allies just spent over a YEAR telling that group #2 in their base "You just watch, Trump is going to DESTROY this country. Things are going to be WORSE THAN EVER with this lunatic in charge! You watch! Everything is going to turn to sh*T!"
It's a FULL YEAR LATER.
Has everything turned to sh*t?
Are things worse than ever after a year of President of the United States, Donald J. Trump?
These people aren't just full of HATE for Trump. They are EMBARRASSED beyond belief.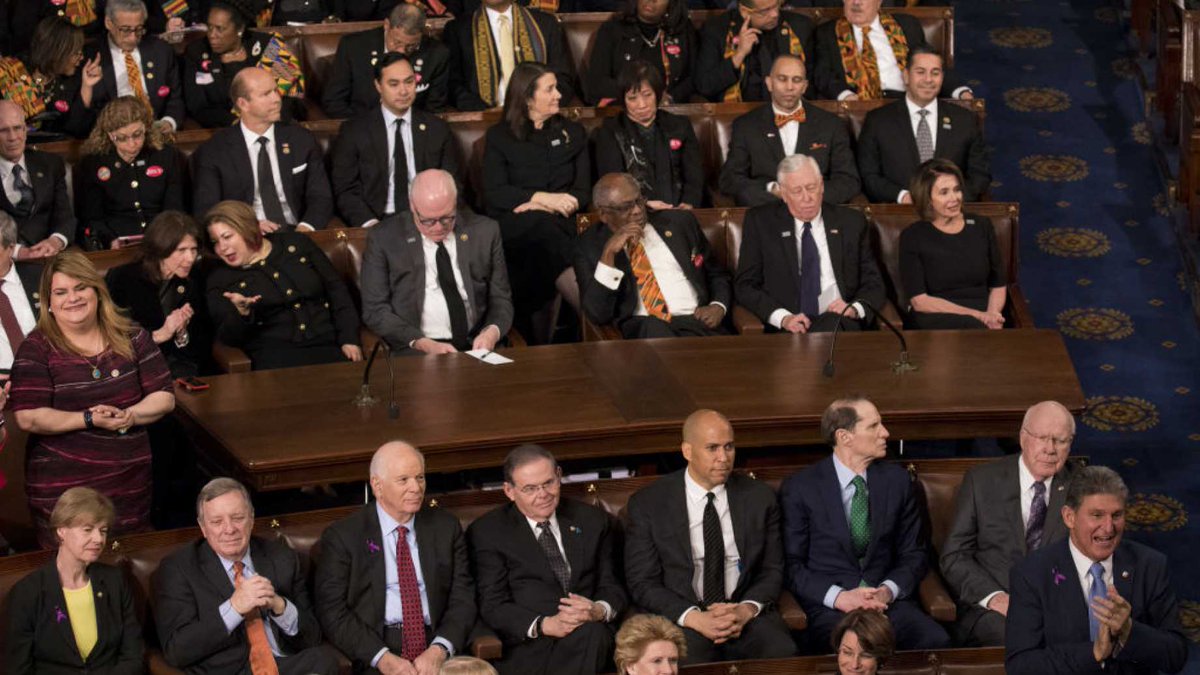 These sitting people know they are losing. They face a losing battle over the next year trying to tell the people in group #2 "IT'S ONLY CRUMBS WHY ARE YOU GETTING EXCITED OVER CRUMBS?!"
You think it's bad NOW? Just wait. These sitting losers just spent MONTHS using their DNC Media allies to convince most of their own base they WEREN'T GOING TO SEE ANY TAX CUT SAVINGS.

By the end of March millions are going to know they were incessantly lied to about that.
Losers sell their policies based on lies, then lie right to your face about it when their lies are proven to be lies. They then start lying to you about why their policies didn't get the results they promised you. YOU are the problem.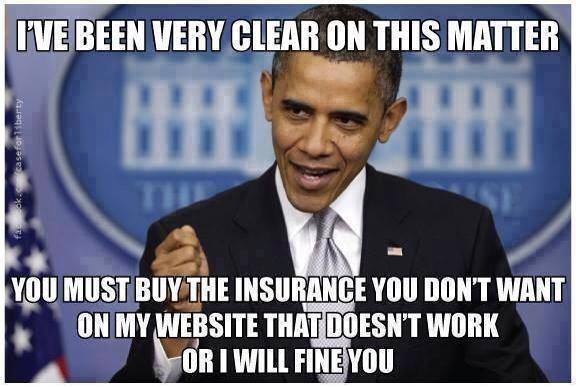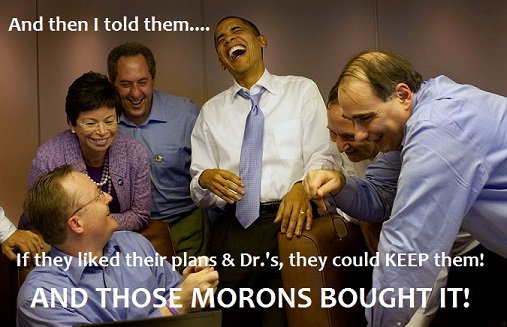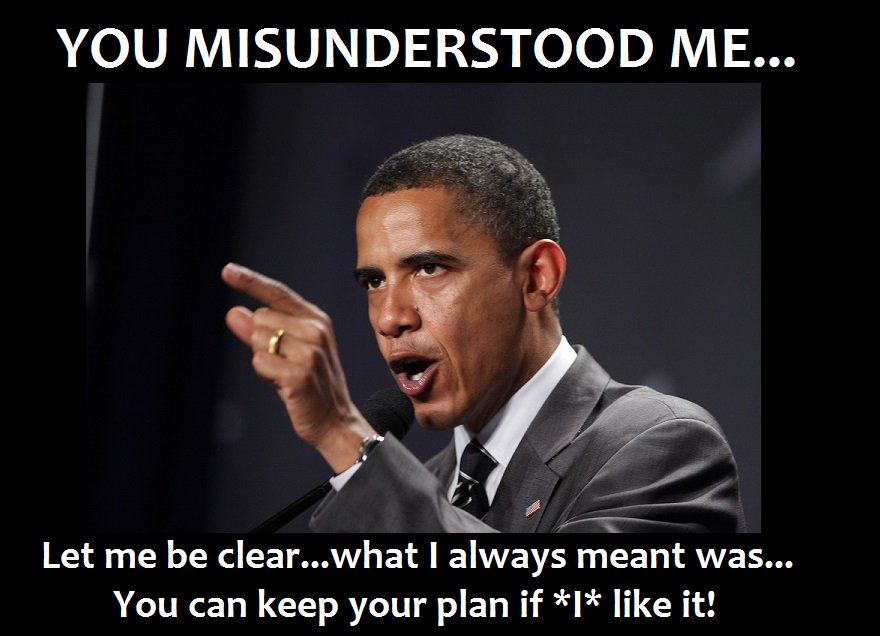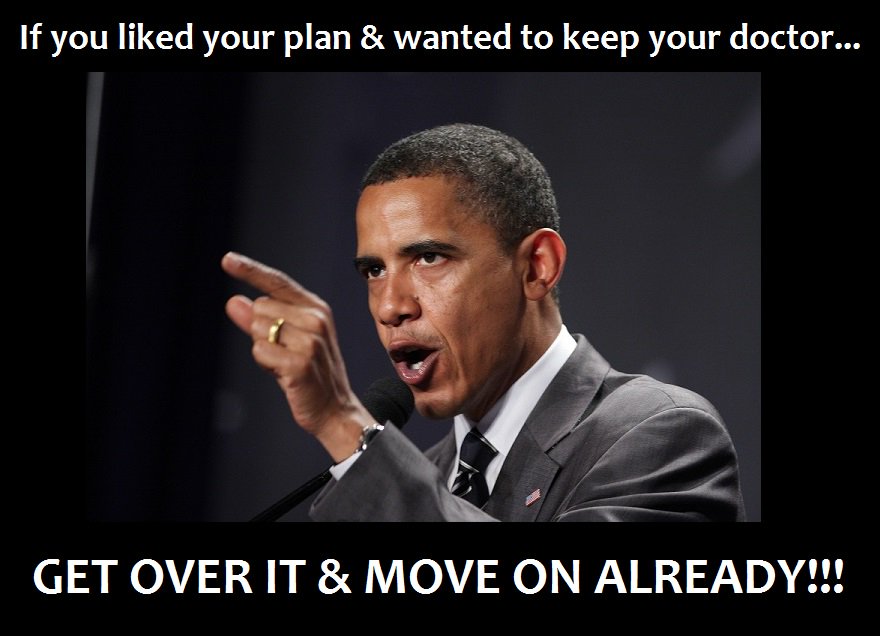 Obama's lies to sell his ideologically driven policies got so bad, even many media people were forced to admit how bad his lies were, they got so blatant and ridiculous.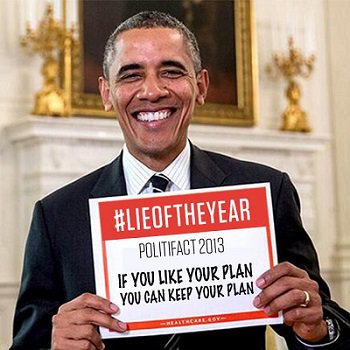 Trump may shade the truth a lot in statements he makes. He's a showman, a former TV entertainer as well as a shrewd, successful businessman.

But unlike Obama, he doesn't sell his policies, especially his economic policies on jobs & taxes, based on lies the way Progressives do
Trump promises, 'elect me, here's what I'll do' and says the economy will grow and jobs will come back & wages will rise.

He gets elected, he follows through with the help of a Republican Congress, and then the results start coming in.
Obama incessantly sold ObamaCare based on lies. "The average family will see their premiums go down by $2,500!" he said over and over.

He knew that was a lie. Democrats in Congress who parroted his statement ALSO knew it was a lie.
Losers tell you lies to trick you into giving them power over YOU.

Winners tell you the truth, even when it's not what you want to hear.

Obama incessantly lied to you. Trump will tell you the truth.
Trump said "Elect me, I'll leave YOU alone and I'll work on transforming the GOVERNMENT." He's doing it.

Right now, DACA & immigration are being dealt with. Trump has to tell people the truth. There was NEVER a chance all the DREAMers were going to be deported.
I"m watching people who claim to be Trump supporters who are PISSED OFF that he WON'T LIE TO THEM and say all the DACA people will be deported.

He NEVER told you that and he never will.

Because, you see, it would've been a lie.
He was ALWAYS going to do a deal with Congress to end the DACA deferment, this stupid kicking of the can down the road.

And he NEVER promised the only deal he would take would permanently deporting every last single DACA person.
TRUMP IS NOT A PROFESSIONAL POLITICIAN.
He's not GOING to lie to you just to get a policy passed or a deal done.
You don't like that?
I don't care.
At all.
THESE PEOPLE ARE IN SERIOUS TROUBLE BECAUSE THEY INCESSANTLY LIE TO MOST OF THE PEOPLE IN THEIR OWN BASE.
You want *TRUMP* to become like them & start trying to get his policies done based on lying to YOU?
These people below are finished, they just don't know it yet.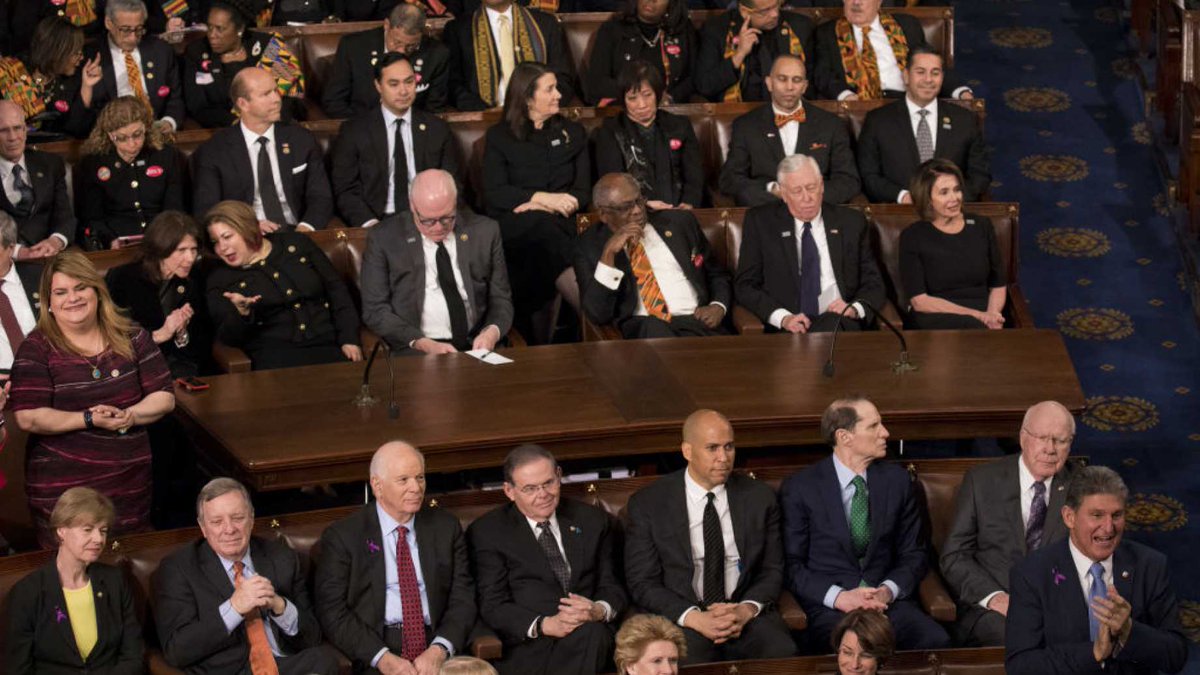 TRUMP IS STILL JUST GETTING STARTED.

He's said it would take him TWO YEARS to get up to speed.

We just finished Year One. The clock just started ticking on Year Two.

And in Year Two, even MORE people in the Democrat base are going to embrace Trump.

Why?
BECAUSE HE DOESN'T INCESSANTLY LIE TO THEM AND BECAUSE HIS POLICIES ACTUALLY WORK.
@ThomasWictor
is right: Democrats are headed for electoral extinction.
A well deserved one.
/end