Obama & his fans were so insufferable during that 1st term because he would do something petty & stupid and dumb in an obvious way & then it would be denied.

Remember the 'bow' to King Fahd that wasn't a bow?
There were plenty of early signs of Obama's rampant narcissism, his pettiness.

Like this, for example. Watch him mention John McCain's name, then extend his middle finger & draw it across his cheek.


Now folks, I was a pastor of 2 churches, 1 from 1990-97, then from 1998 to 2002. I know public speaking. If you are standing up in front of THOUSANDS of people, not to mention plenty of cameras, you do not do this by 'accident'.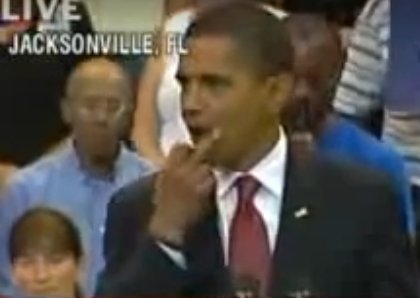 Obama and his fans all snickered with it was discussed. "Oh you're just imagining that!" they laughed. "Just like you guys imagined Obama bowed to the Saudi king! Quit making stuff up, would you!?"

Yes, we're just making it up, right?
Listen to what he's saying here just before he does it again.


Just another absent minded 'accident', right?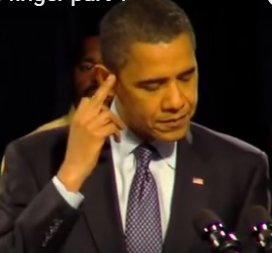 Hillary got one too!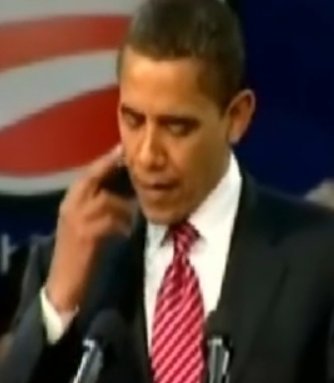 Imagine how petty and childish in his temperament a person would have to be to do this, this subtle finger gesture. His fans, of course LOVED that he did it and they LOVED *denying* that he did it.
And yet what was one of the BIGGEST selling points about Obama, to hear his fans in the media tell it? Why, his cool, always in control TEMPERAMENT.

I knew from the beginning this was bullshit.
Obama was sold to the public based on an image that was a complete fabrication. He did not, in fact, have a 'first class temperament'. He was not, in fact, 'the smartest man in the room'. He was an academic mediocrity.
I spent 8 years telling people if Obama's academic records & college papers established his bona fides as an intellectual and the genius he was sold as being, we'd have seen them all long ago.

That's why they were SEALED and they remain sealed to this day.
At least after his mostly wasted first term, BILL CLINTON was pragmatic enough to shift to the center & work with the Congress to get some important stuff done during his 8 years in office.
Obama? After ramming through huge spending increases, the stimulus bill & then ObamaCare from 2009-2010, Obama & Democrats were checked by the VOTERS who put Congress into the hands of the Republicans.

Obama REFUSED to move from his far Left positions.
That's why from 2010 to 2016, Obama bragged about having a 'pen and a phone', virtually rubbing the voters faces in it that he'd continue to implement his agenda by going around Congress & just doing it himself through EO's & command of the federal agencies.
The deliberate weaponization of the federal agencies & the raft of Executive Orders he signed from 2010 to 2016 are Obama's REAL legacy, along with ObamaCare and the Iran Deal.
Here's an angle to the 2016 Presidential election people often overlook:

voters did NOT want an Obama 3rd term, which is precisely what Hillary Clinton represented.

Hillary was an awful candidate, true. But she was ALSO tasked with continuing Obama's legacies.
Voters in 2010, 2012, 2014 and in 2016 *consistently* send Obama & the Democrats are clear message as they continued to increase Republican gains in the House & Senate, and then in the last election finally the Presidency itself.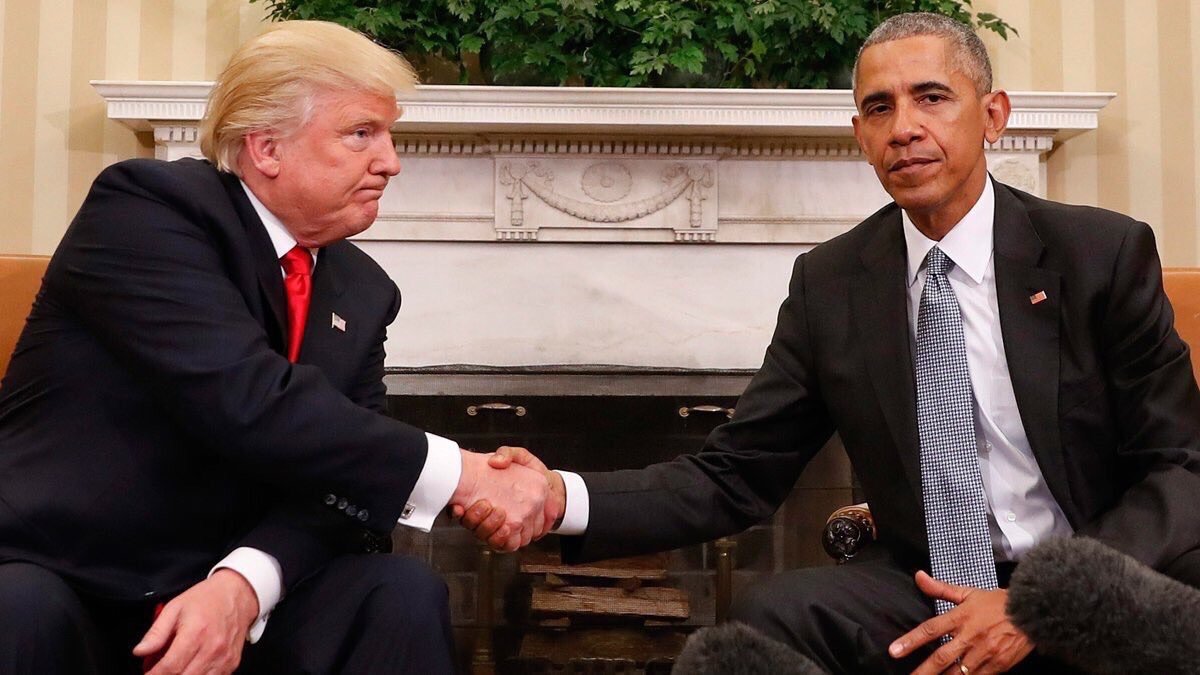 NEITHER OBAMA OR THE DEMOCRATS ARE LISTENING. This is why the Democratic party is headed for electoral extinction.

Obama was not only petty and narcissistic, he was a radicalized Lefty ideologue through and through.

He constantly made the choice: "Well this would be the common sense, practical thing to do, but my IDEOLOGY & philosophical commitments tell me to do the opposite. So I will."
As the years roll by, & Trump undoes the Iran Deal & the ACA is repealed and replaced by something better, & fed. agencies are forced back into neutrality & huge slush funds like the CFPB are ended, Obama's real legacy = 8 wasted years for the country.
/end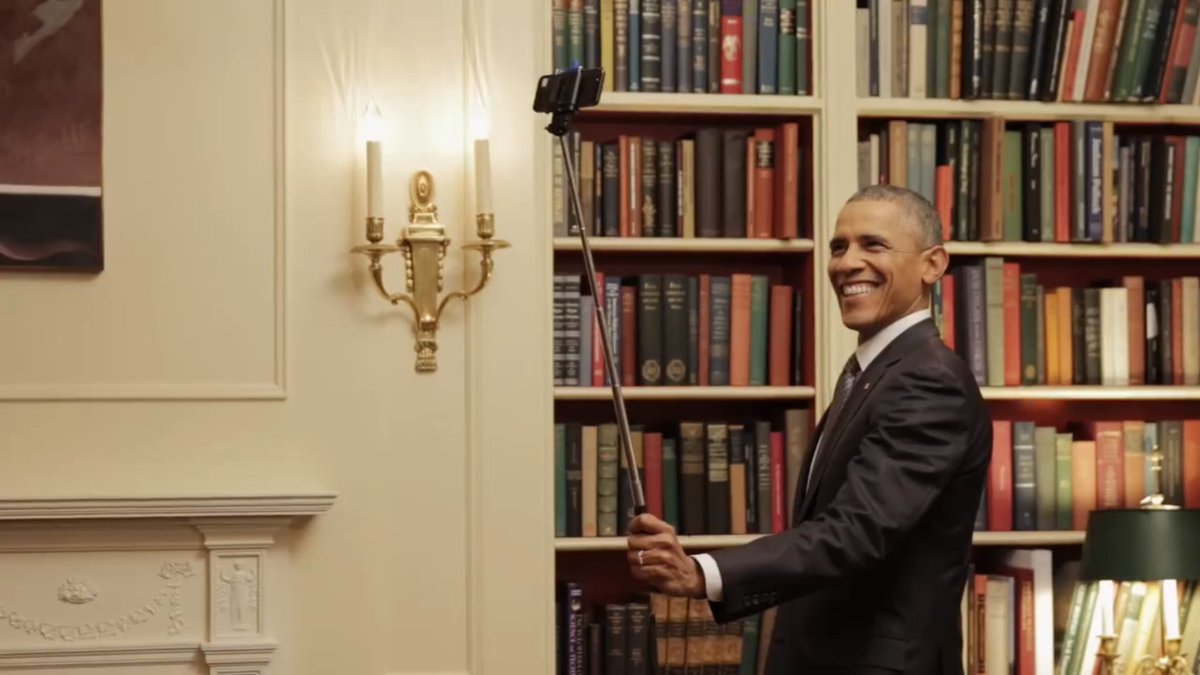 ADDENDUM: I left something out of that last tweet:

Obama spent 8 years riling up racial discord in America. That's another one of his legacies that it will take time to undo, but it's already being undone.