Here's my Trump FY2019 budget thread, which I'll be updating throughout the day.
To start us off, the Trump budget calls for $213 billion in cuts to SNAP. SNAP gives just $1.40 per meal. It lifts 8 million out of poverty. And Trump would eviscerate it.
cbpp.org/research/polic…
Even the Trump administration agrees the Bill Formerly Known as TCJA loses a LOT of revenue. This shows revenues in Trump's last budget and this one. If the GOP tax plan actually raised revenues, the dark yellow line would be higher.
@MichaelSLinden
,
@SethHanlon
,
@dashching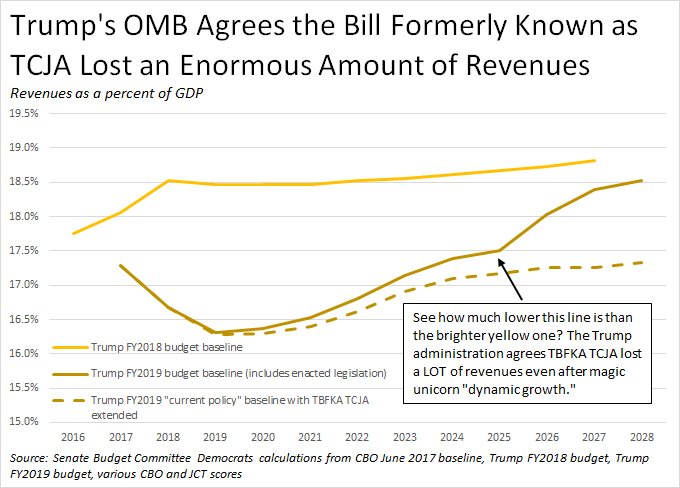 The budget cuts $178 billion in cuts to transportation. And this doesn't include cuts to things like water, broadband, VA, and energy. This means that he's giving $200 billion with his left hand but taking away that much with his right. The infrastructure investment is a lie.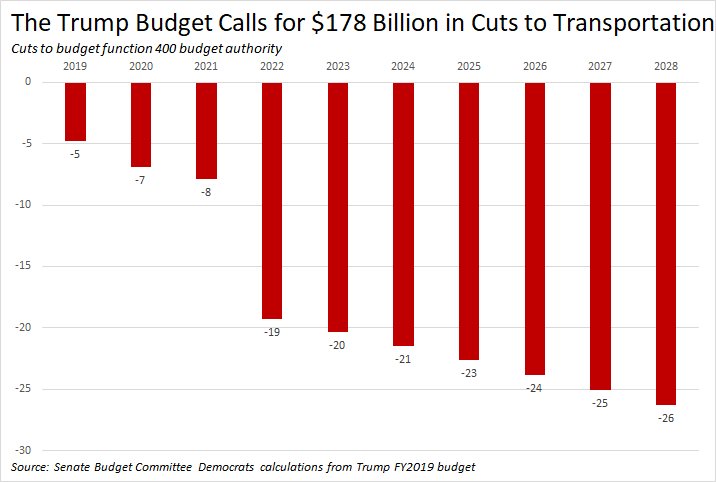 The Trump budget would cut Section 8 housing, which helps millions of households, by $47 billion. The cuts reach 20 percent by the final year.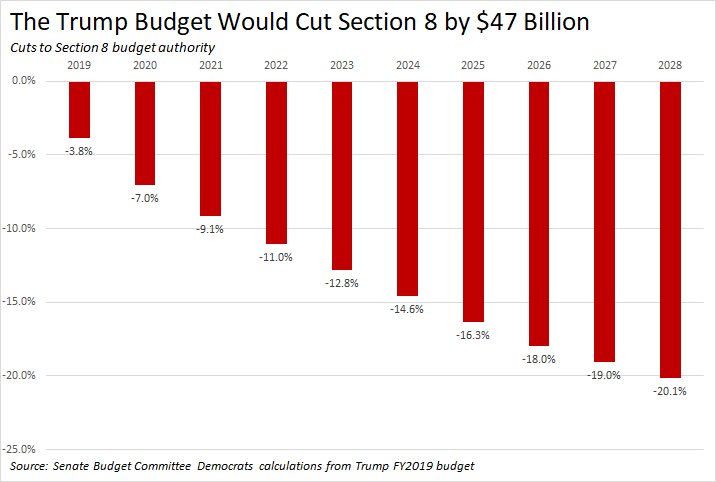 Those SNAP cuts? They're massive and immediate. SNAP benefits are already small - just $1.40 per person per meal. Cutting the program in quarter in extremely cruel.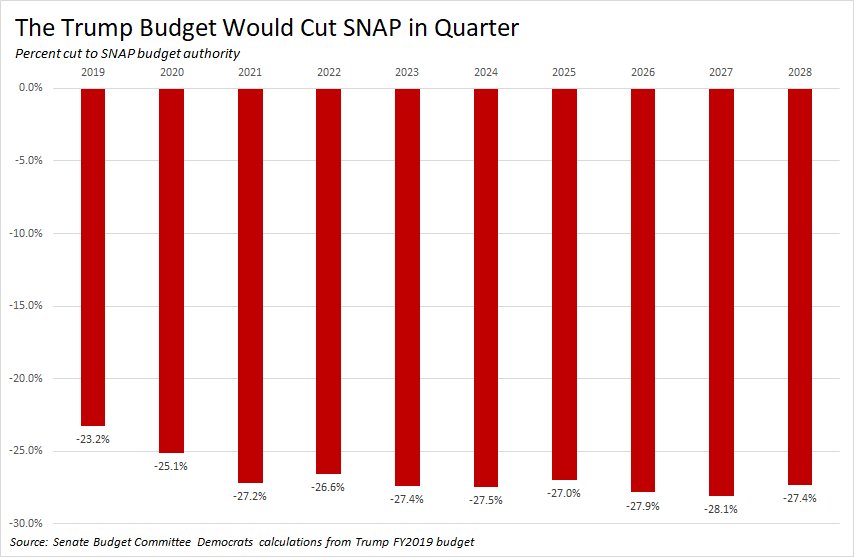 All of these programs would be completely eliminated.

The Trump budget would also decimate WIC. WIC provides nutrition assistance for impoverished toddlers and pregnant moms. Who could be so cruel?
cbpp.org/research/food-…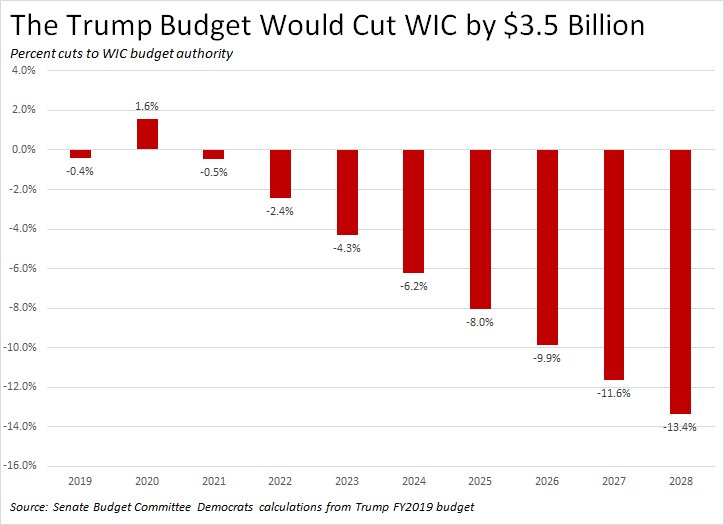 The Trump budget proposes $25 billion in cuts to Social Security.

The Trump budget would cut Head Start by 20% by the final year, slashing $13 billion of funding over the decade.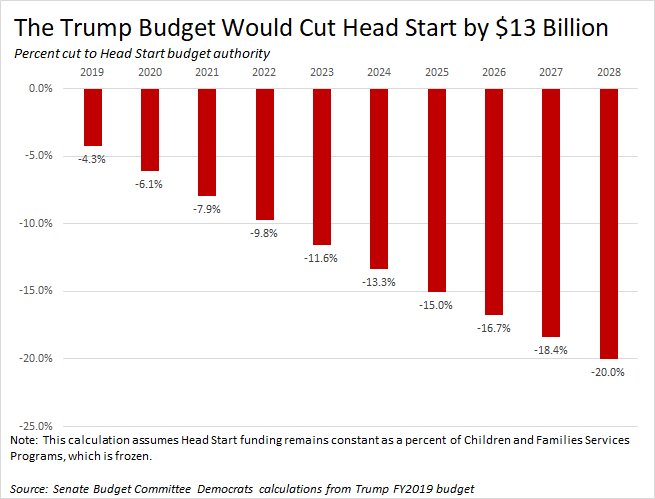 The Trump budget would cut the Centers for Disease Control and Prevention by FORTY-ONE PERCENT in the final year - $27 billion over the decade.
Does Trump want a public health crisis? Because this is how you get a public health crisis!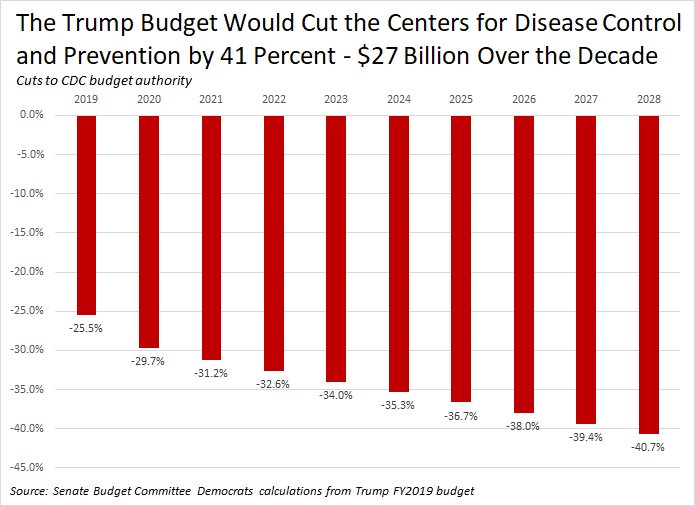 Trump would destroy discretionary programs. These are things like Section 8, WIC, NOAA, NIH, NASA, NSF, LIHEAP, Head Start, public housing - everything that we think of.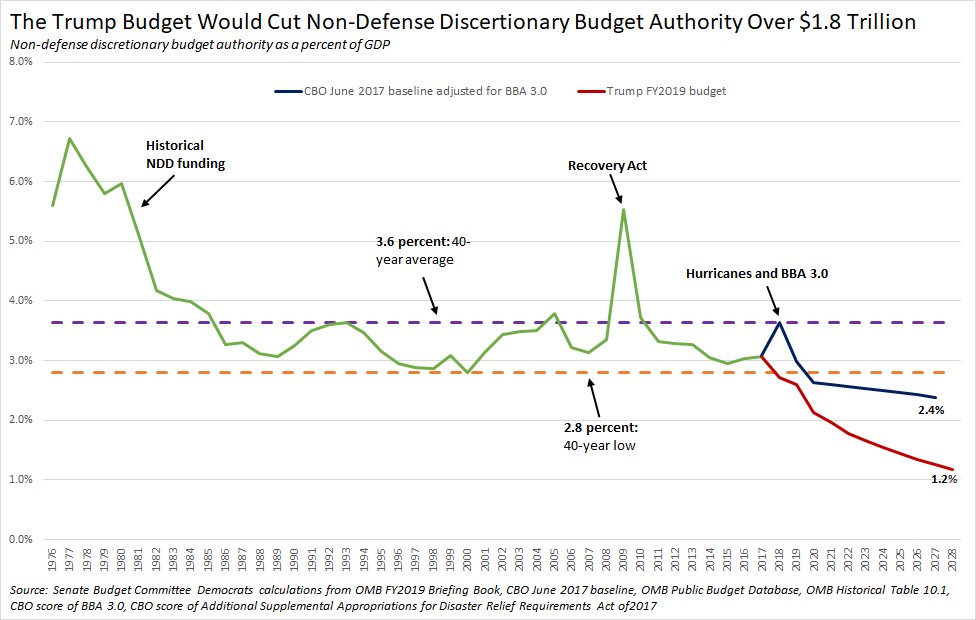 The Trump budget would cut NIH by $130 billion over the decade - a 41% cut by the final year.
Please note that for all of these, I haven't included the last-minute changes to 18 & 19. There's no consistent way to make the
#s
work if you do; baseline would be totally different if you incorporate them, further deviating from Trump's intent. This was his goal, so I used it.
The Trump budget fundamentally destroys student loans with $203 billion in cuts and the total elimination of vital programs.

Trump's budget renews the push to repeal the ACA, calling for $675 billion in cuts to health care for low- and moderate-income households. It would destroy Medicaid as we know it.

I think I'm gonna call it a night. 15.5 hours at work is enough for me for one day. Thanks for following along, everyone. Trump's budget cuts are cruel and scary. Many won't become law, but plenty stand a decent chance of being at least partially enacted. Let's all fight hard.
This content can be removed from Twitter at anytime, get a PDF archive by mail!
This is a Premium feature, you will be asked to pay $30.00/year for a one year Premium membership with unlimited archiving.
Don't miss anything from @BBKogan,

subscribe and get alerts when a new unroll is available!