The NLRB, a federal agency, says with a straight face: talking about biological sex differences between men and women is harassment and punishable by termination.
The federal government, has now established that if you say something like, "men are taller than women," that's grounds for termination.
What started as a reasonable literature review by Damore, has turned into the quintessential culture war event - should people be fired for acknowledging the biological differences between males and females?
Neither Google nor the NLRB suggested that Google employees should a) consider alternatives to their world view or b) simply debate Damore's ideas - nope, they've decided that dissent is unacceptable and must be extinguished.
The
#GoogleMemo
fiasco is precisely why
#DemocratToDeplorable
has happened. The new dividing line is fake reality and feelings on one side, and science truth and reason on the other.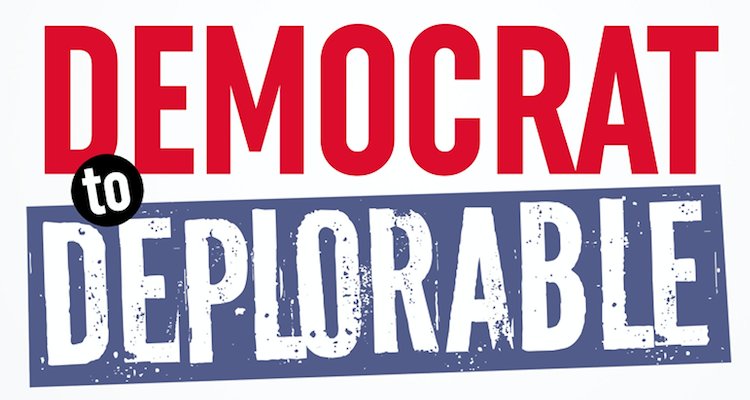 Google asked
@JamesADamore
for feedback. He gave it. Then they fired him.
If your boss asks you for a report, you give it to "them" and they fire you - what kind of good faith exchange is that? Total BS.
Also weird:
@JamesADamore
withdraw his complaint to the NLRB but they adjudicated it anyway. Why? Procedural requirements? Or to make a point?
The NLRB decision is dangerous partly because the idea that discussing sex differences constitutes harassment could spread to other agencies.
Government entities look to each other for guidance on policy. If the NLRB says talking about sex differences is harassment, this idea could spread.

This seems like a notion Title IX regulators would love to pick up on.

What if they could ban all academia surrounding sex diffs?
Another idea I left out of the original piece:

The NLRB decision only reinforces the trend of a widening victim culture.

No one at Google is meant to fortify themselves and find strength in the face of "problematic" ideas. Instead, just appeal to a third party for "justice."
Actual science, like DNA level stuff, is now considered harassment.

In other words, reality is harassment.

There are no safe spaces anywhere as reality is always with us, thus victims are in a constant state of terror.

Where does this trend take us?
If talking about sex differences in harassment, is thinking about them harassment too?

If a man sees the shape of a woman's breasts under her shirt at work, thusly reminding him he has no breasts, is that man being harassed at that point?
All this sounds crazy to contemplate, but as policies move incrementally towards insanity, the trends become clearer.
As I re-read this NLRB decision again, my bewilderment increases.

Basically, anyone who displays bio sex differences between men and women is harassing the other employees. Therefore, we are all harassing each other simply by existing.
"statements regarding biological differences between the sexes were so harmful, discriminatory, and disruptive"

Bio sex differences are harmful - SAYS THE FEDERAL GOVERNMENT.
James Damore's lawsuit is filled with shocking examples of outright sexism and racism. Google institutionalized vitriol and coercion far worse than I had ever imagined. Stunning. Check it out:
scribd.com/document/36869…
The saddest part about Google's "Diversity Efforts" is that when given the economic freedom to make their own choices, women elect to go into fields which reward their propensity for agreeableness - i.e. not STEM.
To get STEM employment to 50/50 male/female, you will literally have to coerce some women into professions they would prefer not to have. It is authoritarian.

Which is why all this is so infuriating.

"Liberals" have abandoned liberty.

And so damn sanctimonious about it too.
I used to think all this "no bio differences between men and women" nonsense was limited to crazed SJW's and radical campus idiots.

But with the NLRB decision, the Federal Government has now weighed on the side of crazy. This is not a sideshow. We should be terrified.
The definition of harassment keep widening.

It's reasonable to wonder if the NLRB interpretation will be adopted by TItle IX.

This could mean anything having to do with bio sex differences would be banned.

It seems insane. But the line does keep moving.