🚩March For Our Lives
#MarchForOurLives
March 24, 2018, Washington, D.C.
March with us in Washington DC or march in your own community.
@AMarch4OurLives
marchforourlives.com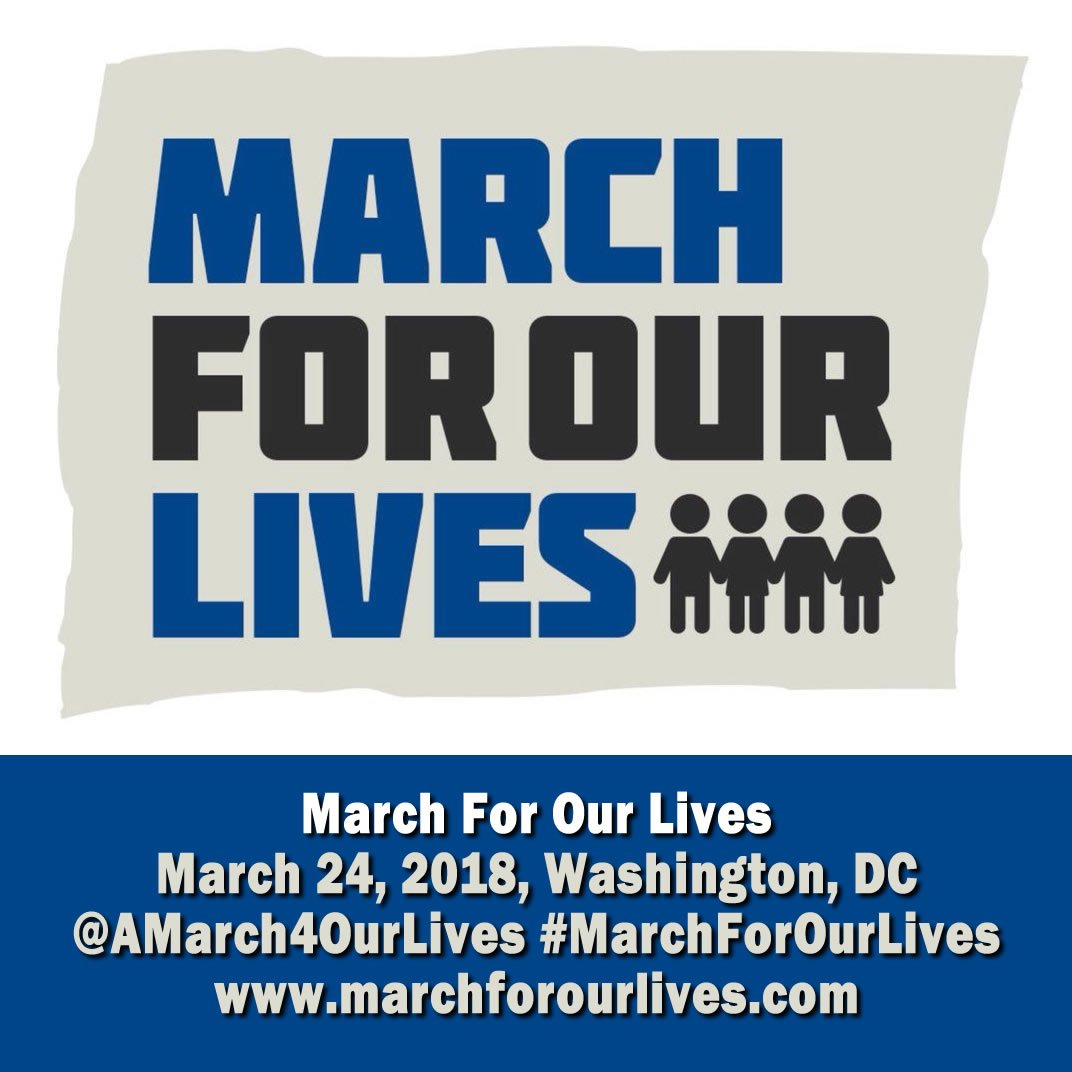 🚩National School Walkout
#NationalSchoolWalkout
"On Friday, April 20th, the 19th anniversary of the Columbine shooting we propose a National High School student walk out."
FOLLOW ►
@schoolwalkoutUS
PETITION ►
bit.ly/NSW-420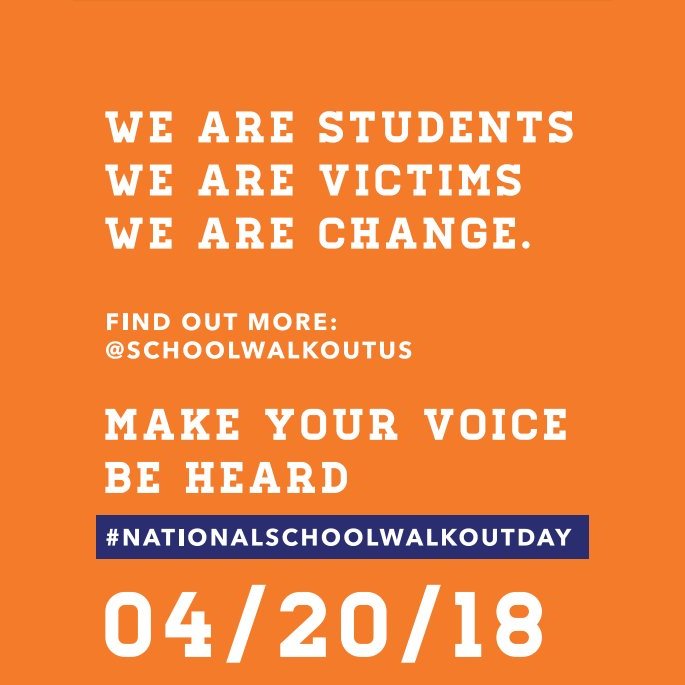 🚩Everytown
#Everytown
"Everytown for Gun Safety is a movement of Americans working together to end gun violence and build safer communities."
FOLLOW ►
@Everytown
JOIN ►
everytown.org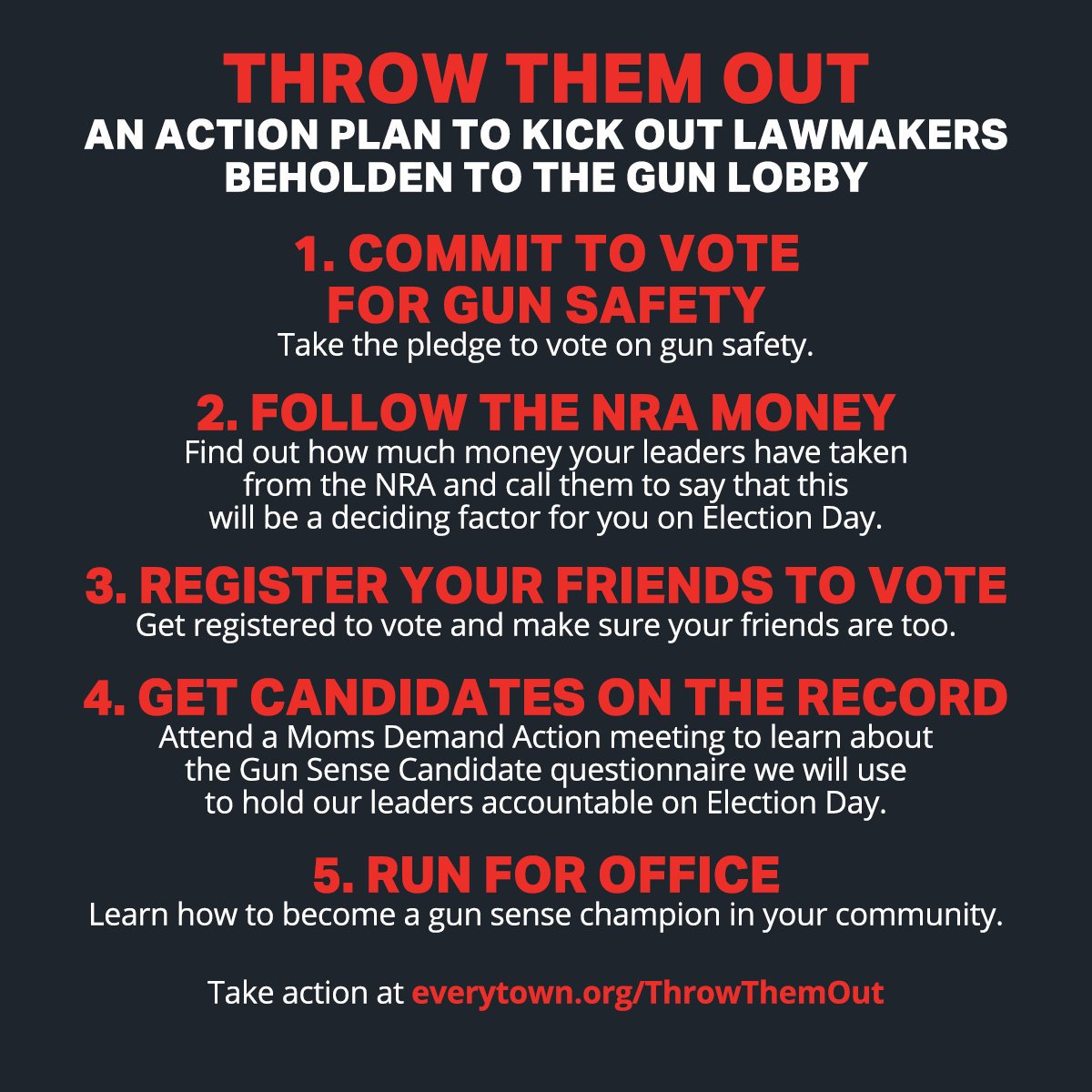 🚩Moms Demand Action
#MomsDemandAction
"Join our grassroots movement of Americans demanding reasonable solutions to address our nation's culture of gun violence.
@MomsDemand
is a part of
@Everytown
."
FOLLOW ►
@MomsDemand
JOIN ►
momsdemandaction.org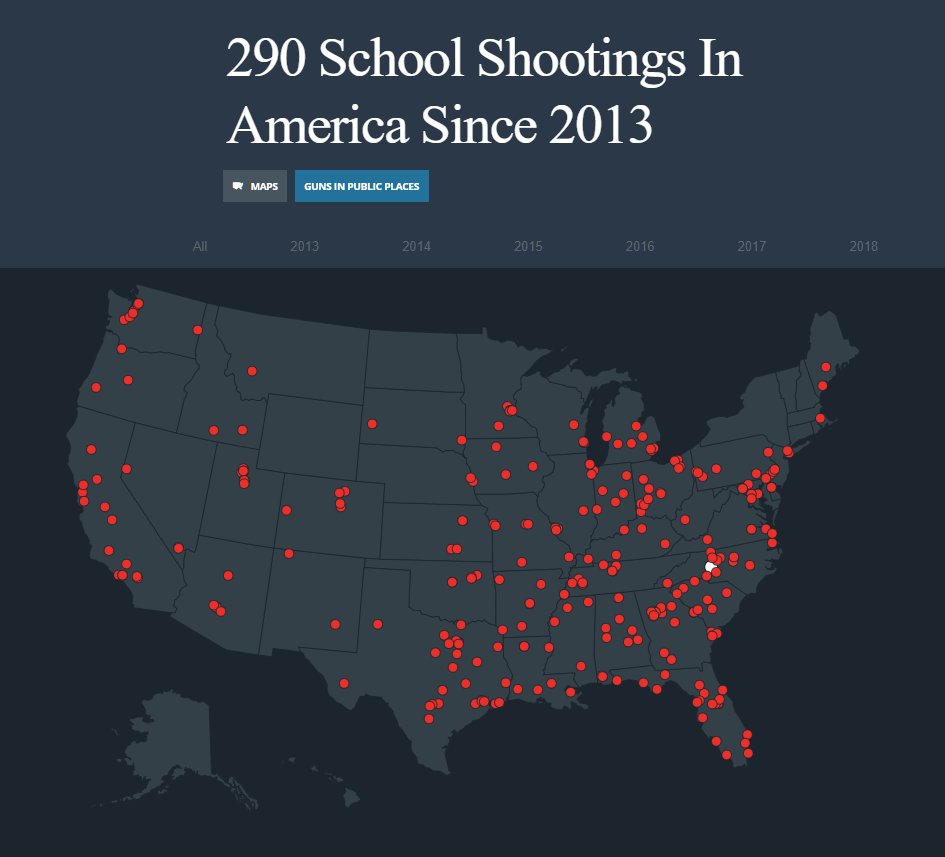 🚩Women's March
#WomensMarch
"Our work bringing our
#PowerToThePolls
to win in 2018 is only beginning. Text P2P to RTVOTE (788-683) to make sure you're registered to vote!"
FOLLOW ►
@womensmarch
JOIN ►
powertothepolls.com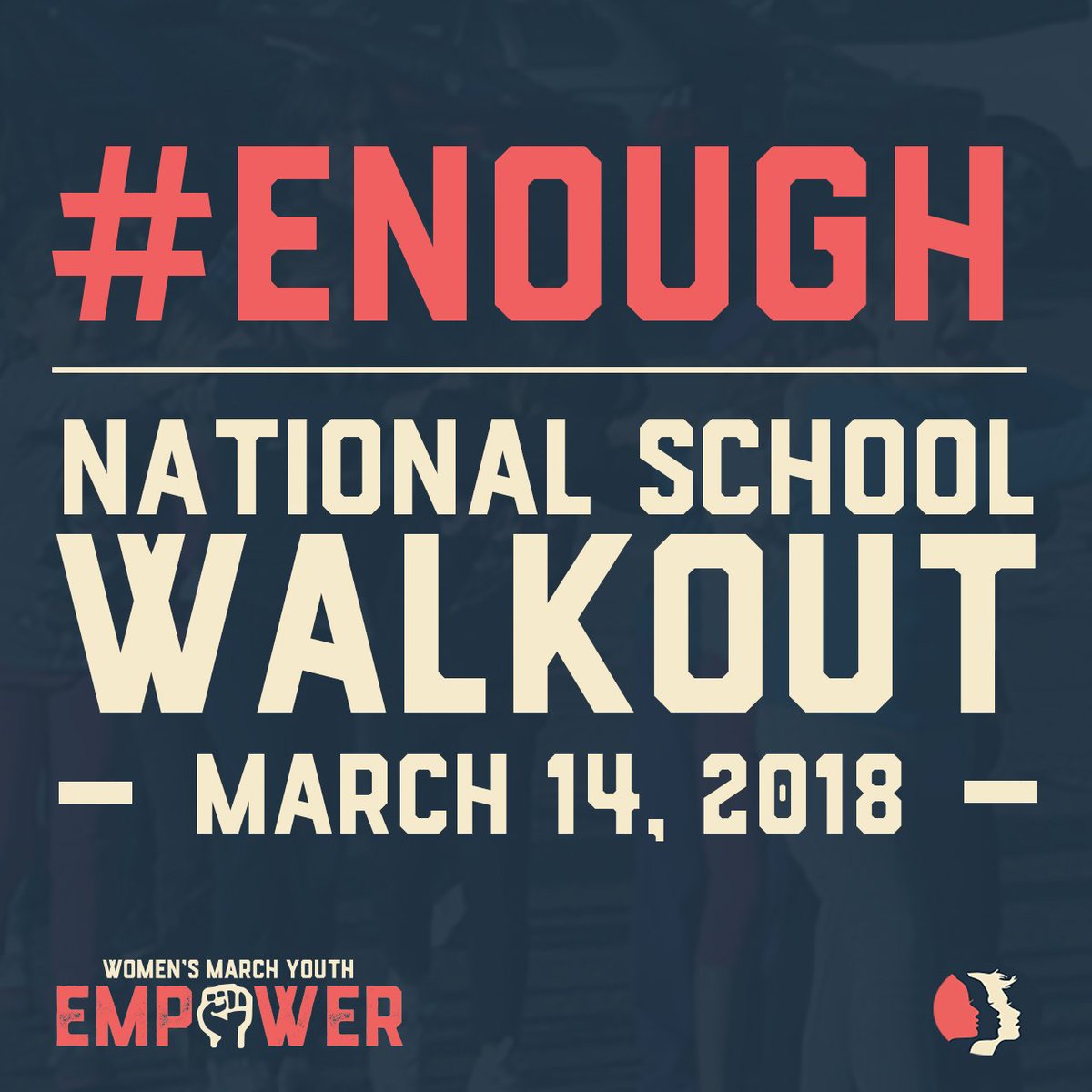 THREE separate events have been announced to demand gun violence end in America.
March 14th:
#NationalSchoolWalkout
@womensmarch
March 24th:
#MarchForOurLives
@AMarch4OurLives
April 20th:
#NationalSchoolWalkout
@schoolwalkoutUS
Join us in supporting our nation's children.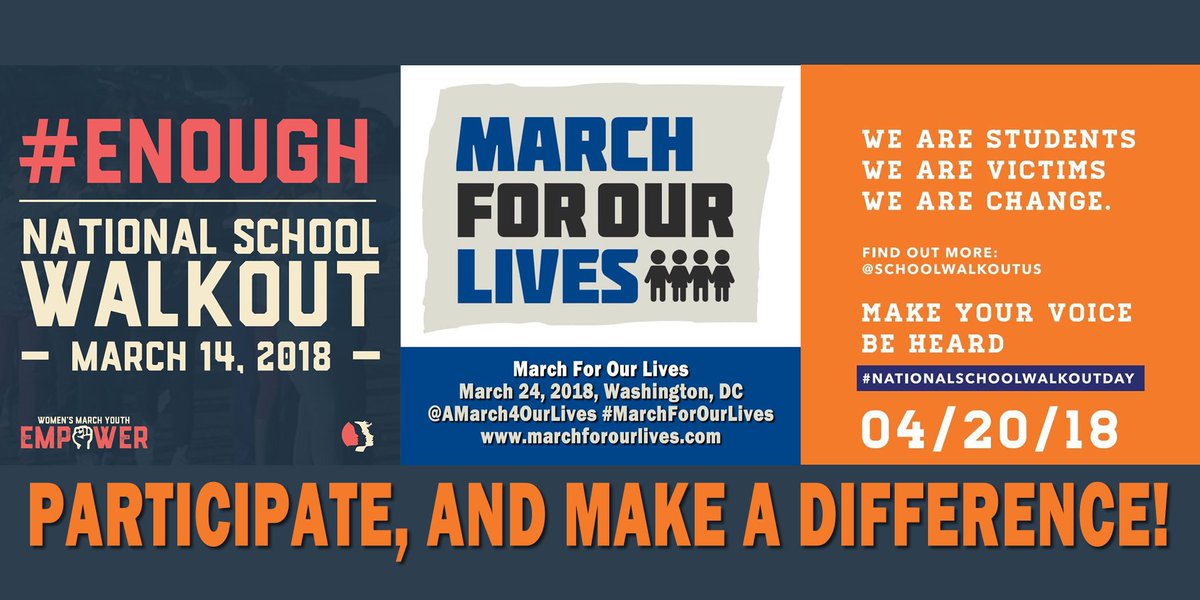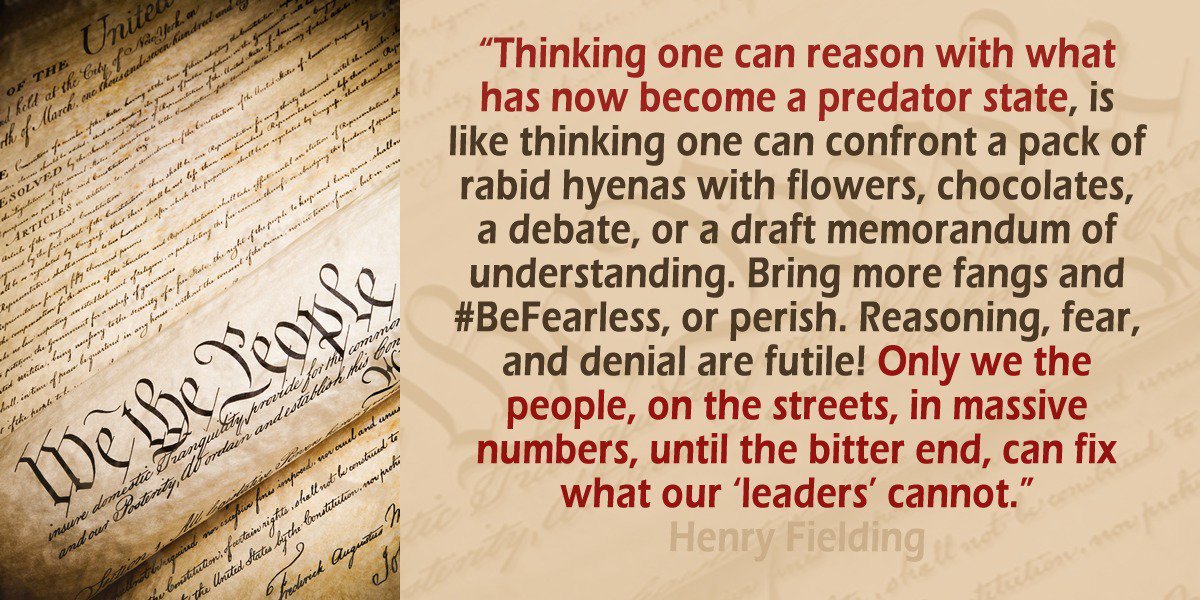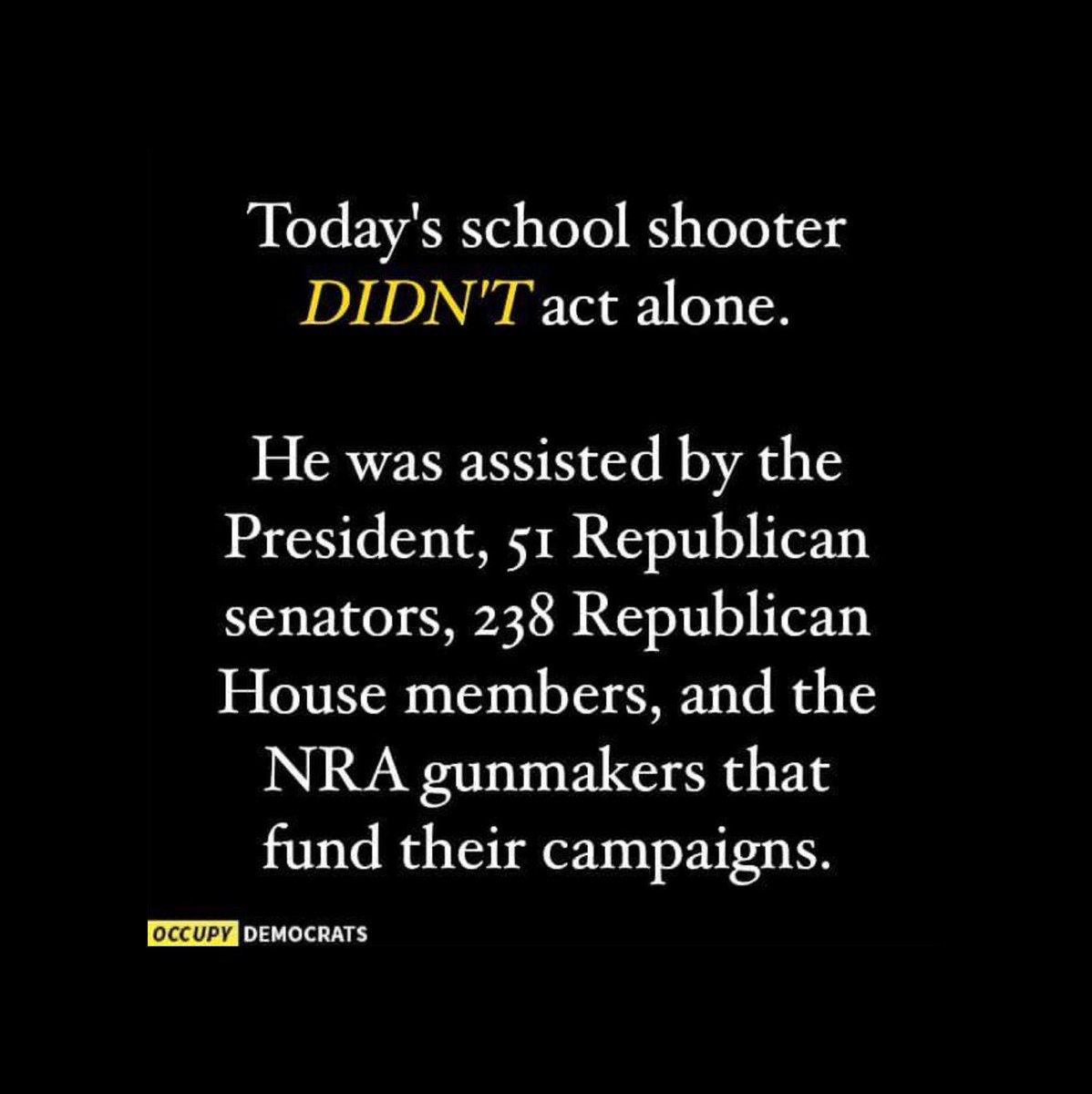 Among other things...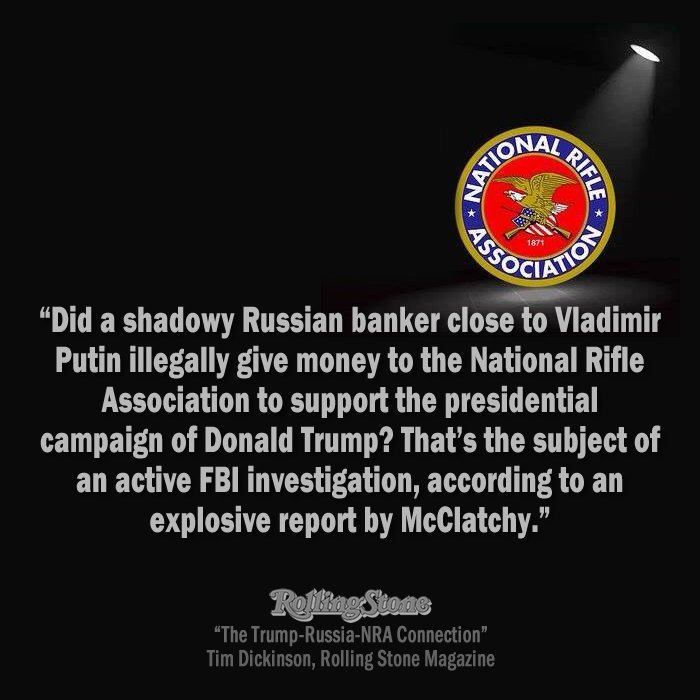 🚩
#NRA
staff and members, it is time to blow the whistle on the Russian funding and infiltration of your organization. Contact the press and the
@FBI
to
#BlowTheWhistle
on The NRA
#SmokingGun
Scandal
@GOP
@NRA
@realDonaldTrump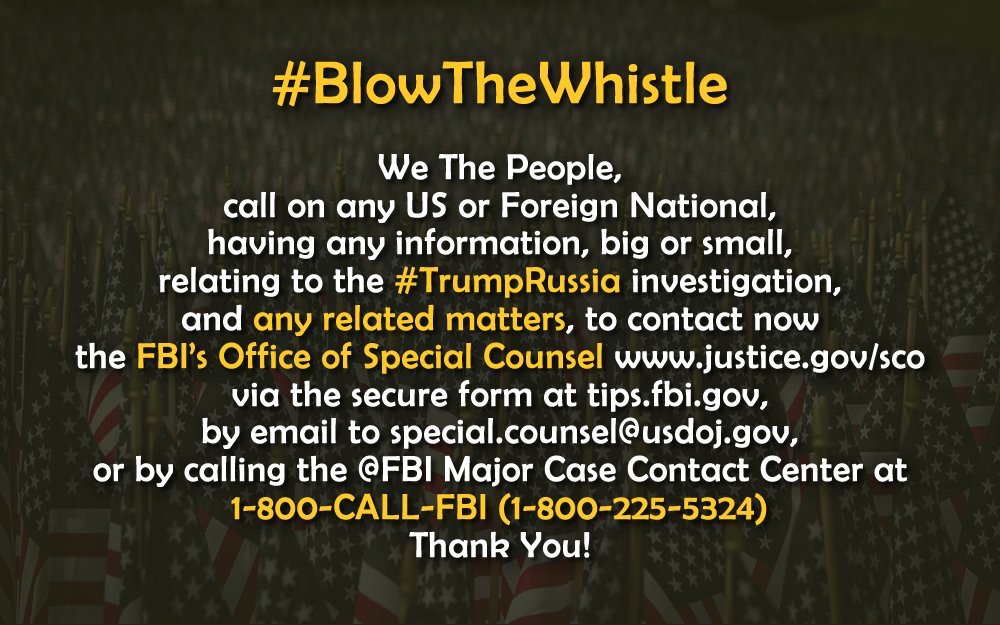 "And today we learn, in this report from Peter Stone and Greg Gordon of McClatchy, that they may have funneled money through the NRA to aid the Trump campaign."
washingtonpost.com/blogs/plum-lin…