#QAnon
#GreatAwakening
#TheStorm
(2)
The pallets of cash that BHO sent to IRAN back in the spotlight.
TRUST THE PLAN | TRUST SESSIONS | TRUST WRAY
Killary in jail, tought the candidate, thinks the president.

#QAnon
#GreatAwakening
#TheStorm
(3)
Snowden plus Jack? Where's Eric Schimidt?
DAY OF RECKONING.
JOhn 3:16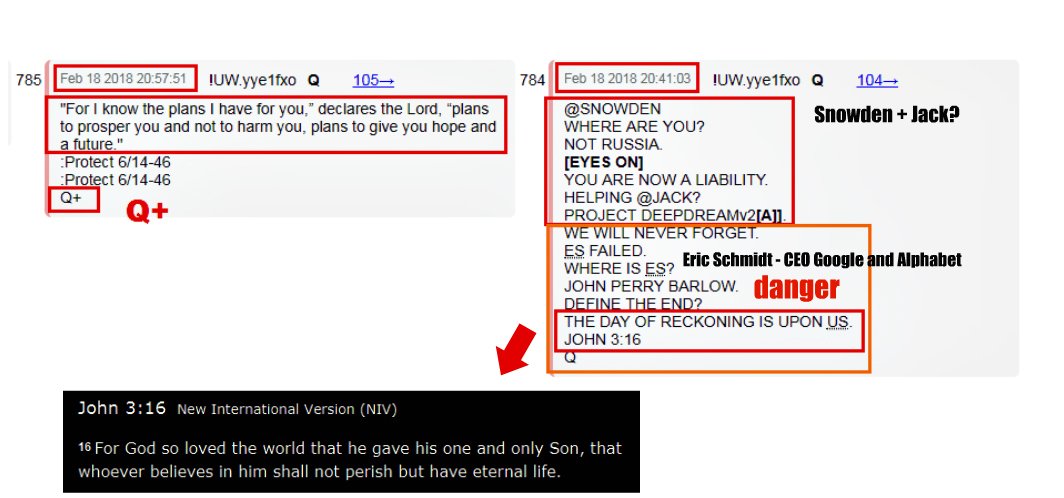 THIS POST WAS DELETED QUICKLY! SOMETHING BIG IS ON THE MOVE.
POTUS' BIRTHDAY