Some people don't understand, for a disinformation campaign to work EVERYBODY - as in E-V-E-R-Y-O-N-E - has to get the same false information. Especially if you don't know who leakers are.
People still don't grasp this. It hasn't sunk in yet. Doom criers have no interest in exploring it:

Horowitz dove deep & configured his investigation of the investigators at DOJ/FBI for silent running and NOTHING LEAKED FOR OVER TEN MONTHS.

Ponder that for just a minute.
From JANUARY 12, 2017 all tha freakin' way to around DECEMBER 9, 2017 when the 1st batch of evidence was handed from him to the Congress [including initial release of Strzok/Page text messages] nobody in the media & Dems in Congress caught a whiff of what he was doing.
Sessions didn't say ONE GODDAMN WORD about Horowitz. He did NOTHING to remind people Horowitz was EVEN THERE as all the Dems & Media focused their attention like a laser on the Mueller investigation.

Which was always - let's say it all together now! - NOT GOING TO FIND ANYTHING
When you think about it, the misdirection Sessions/Rosenstein used to keep all attention focused like a laser on the never-going-to-find-any-real-Trump/Russia-collusion Mueller investigation to hide the ball of the HOROWITZ investigation for over 10 months?

My God, BRILLIANT.
Somehow, as if by magic or something, the shoe completely switched to the other foot. Look at what's happened since just mid-December, less than 70 days ago, just over 2 months.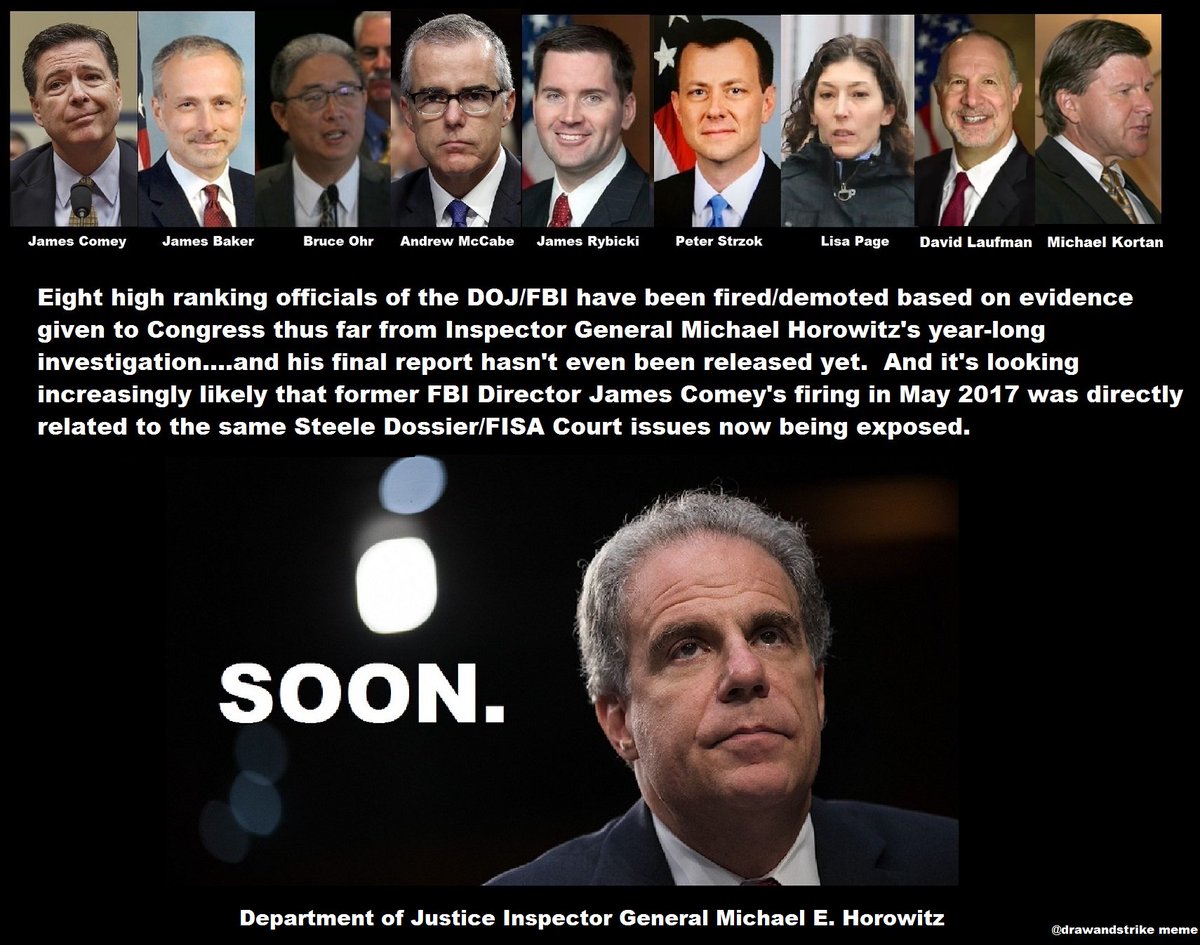 Doom criers CANNOT ADMIT where things are really going, or give Sessions any credit for it. They think Horowitz is doing all this IN SPITE of Sessions, handing all this evidence to Congress, the creating of the Nunes/Grassley memos that followed, etc.
For a YEAR and counting deliberate misinformation about Sessions has been disseminated to throw Democrats & DNC media off the trail, to keep them from investigating & exposing what was really going on with leaks.
Ego leads people to believe "Not me! The insiders I talk too, they'd NEVER feed ME disinformation!

You can't even get into the intel/counterintel game unless you are willing to deceive your OWN FAMILY MEMBERS.

HELL YES these people will lie to you. It's their job.
Sessions is about to be fired ANY DAY NOW I've been hearing for over six months.

GOOD.

The disinformation campaign WORKED. Nobody had a clue where things were actually going to go until the USS Horowitz broke the surface with the evidence in hand.


Seriously, the plotters were likely amazed Mueller wasn't finding anything to nail Trump with from May to December, but not until Horowitz surfaced in mid-December did they realize SOMEBODY WAS AFTER THEM and they were all going to be exposed.
Now the latest developments in the
@GenFlynn
case are forcing people to realize there is an unseen hand at work. Judge Contreras was removed from the case & replaced by Judge Sullivan, the guy you bring in to handle PROSECUTOR MISCONDUCT.
Then Mueller drops a completely worthless indictment of 13 Russians in a troll farm that was known about since 2014.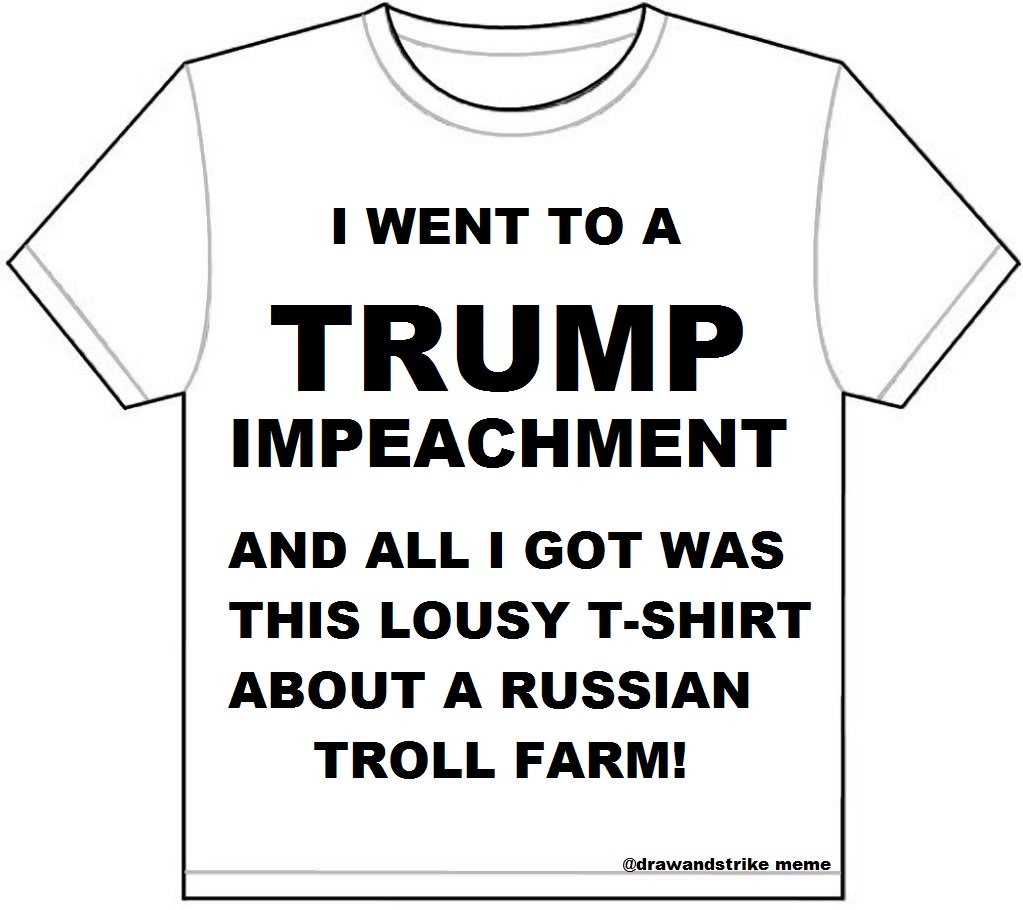 1)
You *can't* immediately reopen all the previously sabotaged FBI/DOJ investigations until you clean house first. So you spend a year collecting the evidence of rampant corruption & building your case.
2)
Then you spend a year ROLLING THE CASE OUT TO THE PUBLIC.
3)
So from the start Trump & his team came into office looking at this as a TWO YEAR PROJECT.
4)
The rolling out of the evidence from Horowitz began in December. The revelations of just how bad the corruption was will extend for most of this year.
5)
Even if the theories about Mueller being a secret good guy who's about to indict a whole bunch of top Democrats & their flunkies inside the DOJ/FBI turns out to be wrong, that's OK.
*Horowitz* is the guy who's going to nail those people, and Congress will back him up, with Nunes/Goodlatte/Grassley making their own referrals for prosecutions.

Mueller & his team can't hurt Trump. They have Horowitz looking over their shoulders.
There is still no release date for Horowitz's final report, but when it drops, likely in March, it's going to direct where everything ends up for the rest of the year.

This Dem Congressman is still fixated on MUELLER. He still doesn't see HOROWITZ.
THAT'S how good this disinformation campaign has been the last year. Dems and DNC Media are still focused like a laser on Mueller.

They are ignoring/downplaying/minimizing Horowitz.

Good.

/end