Ok, this is super odd....
Anti-gun activist David Hogg fumbles through his "recollection" of the shooting on live TV, even going as far as to say "he forgot his line..."
#StonemanShooting
His dad is retired FBI....so now you know why he's desperate to deflect blame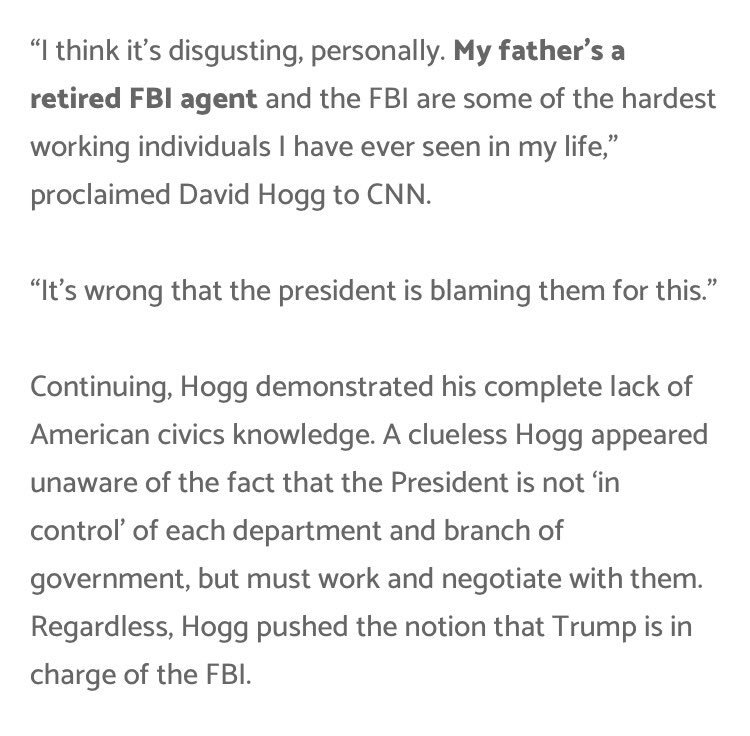 He was also on the news in CA for something else half a year ago....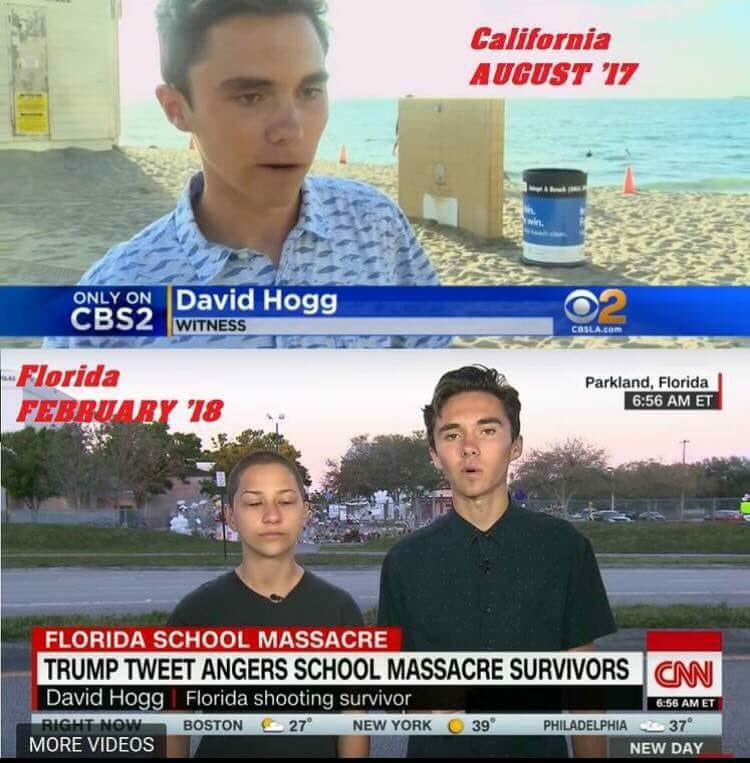 So this SAME kid was living in LA a few months ago and bragging about being on the news there and getting youtube hits?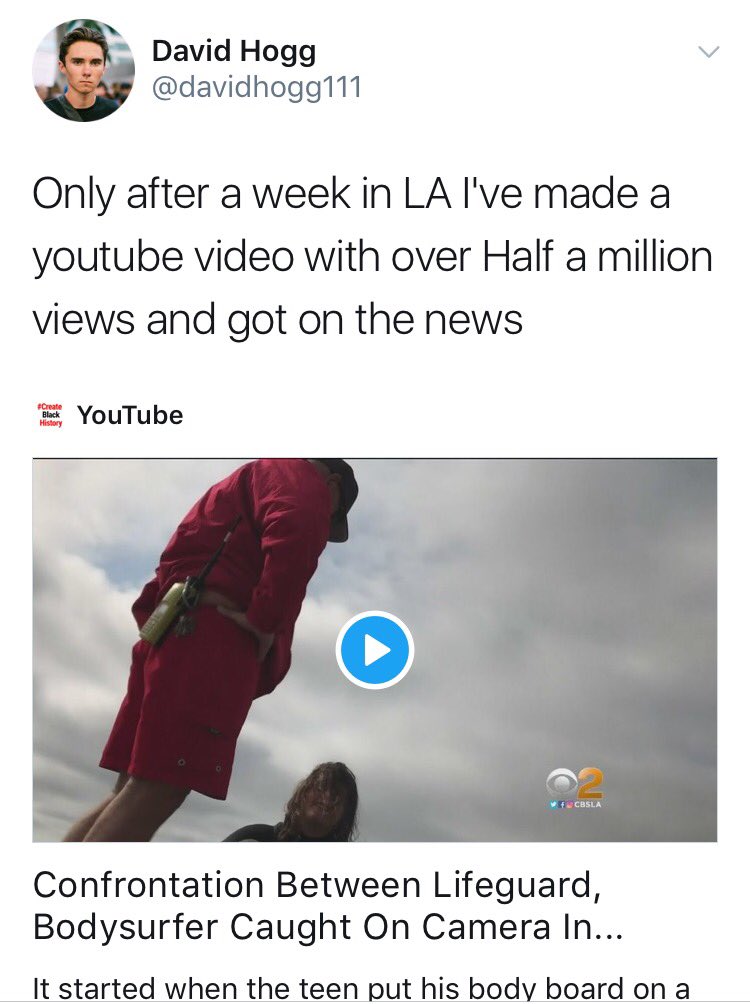 Isn't it also weird that if you look for arrest records under his name a 26 year old guy comes up that really, really looks similar? The hell are all these chances?
This thread keeps getting more interesting....This is the second time I've heard that the students were prepared for a police/shooter practice drill that day....what the hell is really going on?
#StonemanShooting
For the record, I don't think this kid's a real actor (he's terrible at it)....but I think he desperately wants some kind of fame and defend his FBI father (the FBI screwed up, end of story) and I think CNN is manipulating him to push their anti-Trump agenda.