This reminds me of a 1920's story from Kerala.
Alummoottil Channar was the richest Ezhava in Travancore to own a car. But when the car approaches the Mavelikkara temple road, Alummoottil always had to get out of the car and make a detour along the bylanes. (1/n)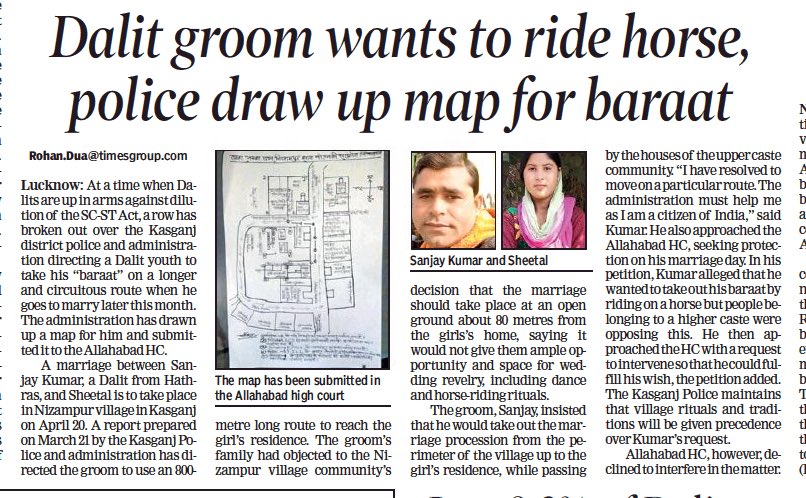 The Ezhavas and Dalits in Kerala were not allowed to cross Temple Entrance or the house of Upper castes.

The Historic Vaikom Satyagraha of 1924 aimed at securing freedom of movement for all sections of society through the public roads leading to the Mahadevar Temple at Vaikom.
Coming back to Alummoottil Channar story.

Since Alummoottil was from the backward Ezhava caste, Alummoottil could not find anyone from his caste to be employed to drive the car. Alummoottil was forced to employ an upper caste Nair as his driver.
In accordance with the customs of Travancore, an Ezhava could not sit alongside a Nair, so Alummoottil wasn't able to sit on the front seat.
When the car approaches the temple road, Alummoottil walks a long distance while the driver would just ride past the temple door.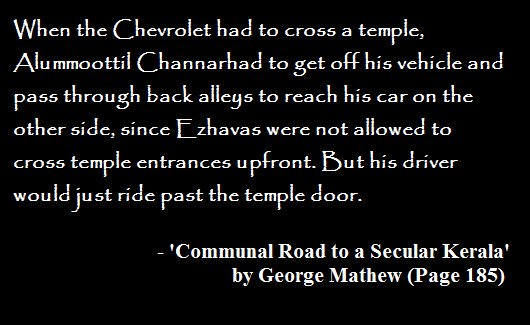 The story of the Dalit Groom is very similar to that of Alummoottil Channar.
The
#DALIT
groom should have been allowed to take the same route which is taken by other castes. This disease of inborn upper caste superiority is the biggest enemy and danger of this country.
The movie Manichitrathazhu is a story based on a tragedy that happened in the Alummoottil Tharavad (Alummoottil Meda) in the 1870's.

Alummoottil Channar is also known as Kochukunju Channar
This Telegraph article gives further details of Alummoottil Channar.
Channar had to address his driver respectfully as 'Angunne' which translates as something equivalent to "your lordship." But his driver called his employer 'Eda'.
telegraphindia.com/1140410/jsp/fr…
Alummoottil Meda (Harippad, Kerala)