Spent this morning re-reading the report by Belarusian archaeologists into the Soviet killing fields at
#Kuropaty
outside Minsk for my next book. An estimated 102,000 were shot there in 1937-41.
Nearby villagers witnessed events & gave chilling eye-witness accounts (thread)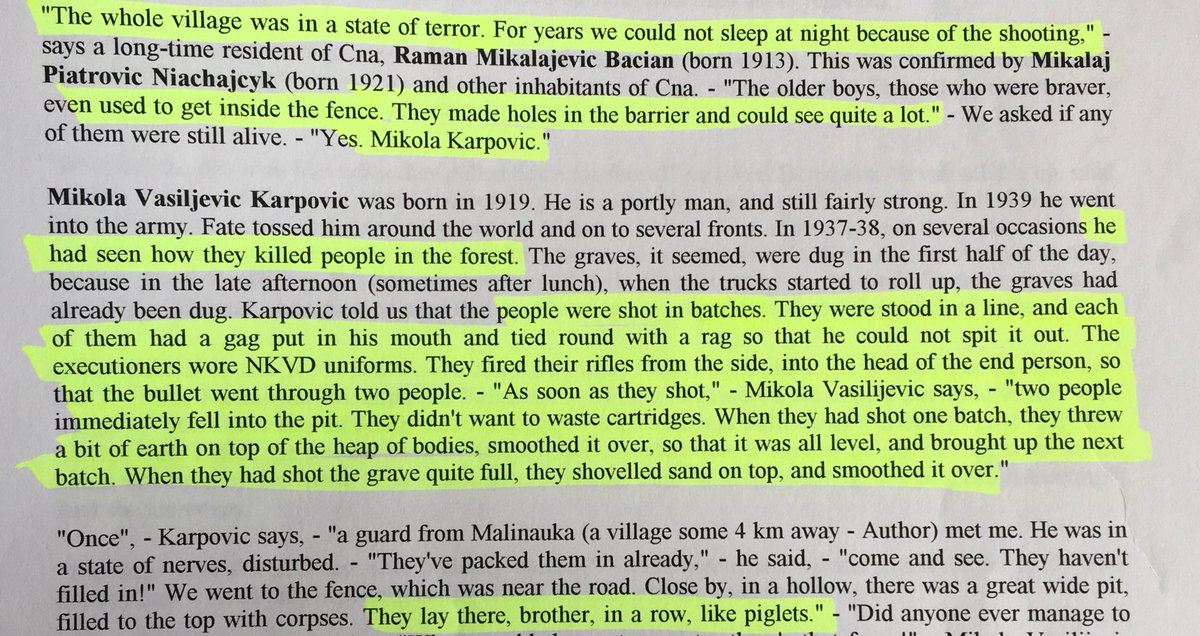 Local kids used to sneak through the fence to collect berries. One 11 year old girl got trapped inside one day when NKVD lorries arrived with more victims. Terrified she watched it all...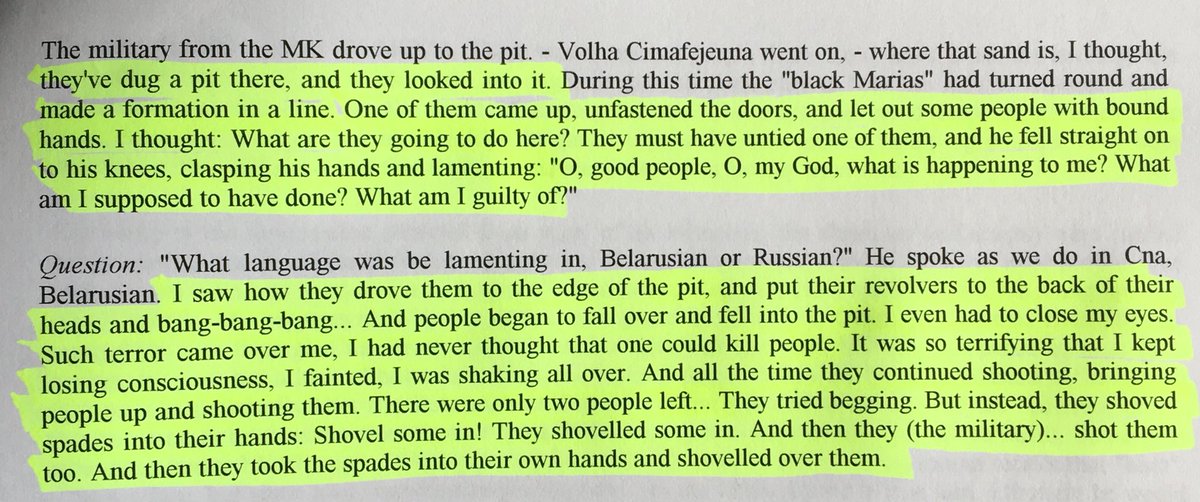 The trauma experienced by that young girl watching it all can scarcely be imagined. She was marked by it for the rest of her life




In October 1937, they came for 13 year old Halina's parents. 'That night she became an orphan'. Her parents were probably among those shot at Kurapaty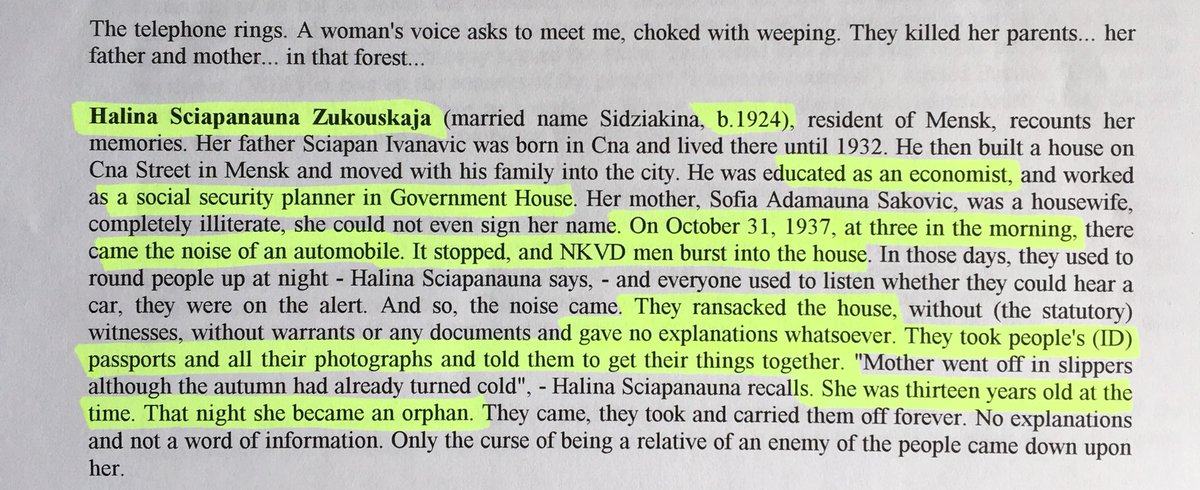 To add to her grief she now classified as a member of the 'families of traitors of the motherland' - a specific group considered to be contaminated by relationship to the repressed...


I've no problem with people enjoying
@Death_of_Stalin
but it's why I can't laugh alongside them. Reading these stories leaves you shaken. Kuropaty was just one of the mass execution sites that Stalin Beria et al were responsible for.
Just a reminder of what a monster Beria really was on a personal level - he raped teenage girls and killed some of his victims.
telegraph.co.uk/news/worldnews…
The post-war story is pretty grim too - brief openness after the first discovery then cover ups, blaming the Nazis etc. Lead archaeologist Zianon Pazniak fled Belarus. The democratic opposition see it as sacred & symbolic of the repression continued by the Lukashenko regime.