The Canon F-1 mechanical film camera from 1971 had over 10,000 parts. It was designed to compete with the Nikon F released 12 years earlier (with fewer parts) and despite the complexity was not really a competitive risk.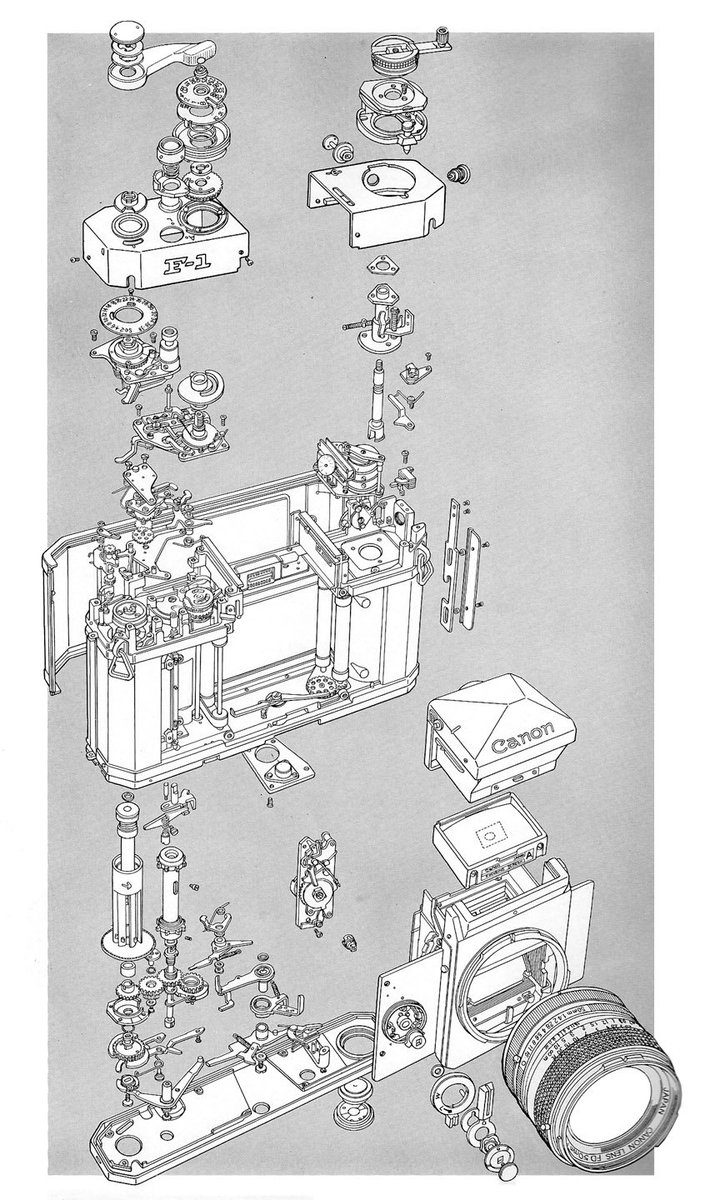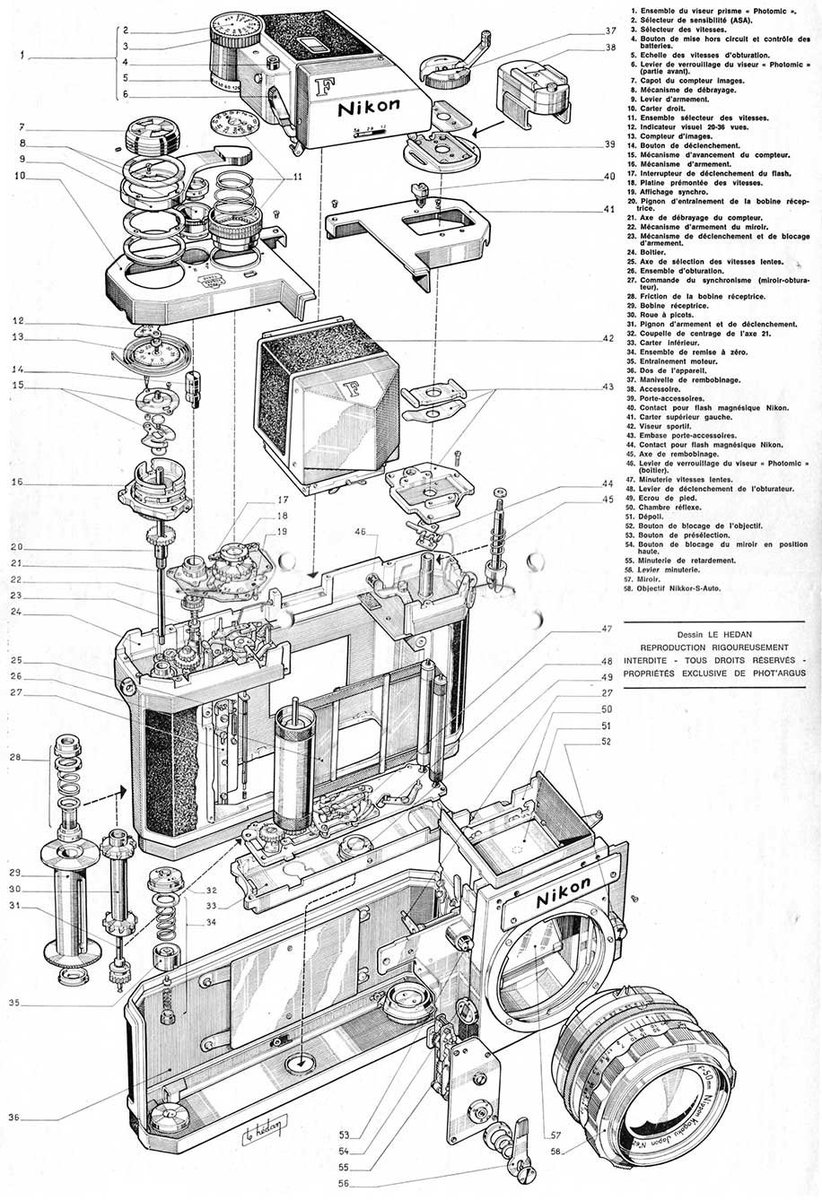 The Canon "system" (1) was designed to compete with the Nikon F system, which had 10 years of ecosystem growth.
Less than a year after Canon, Nikon released the culmination of a 5 year project, the F-2 (2), which overwhelmed Canon which barely resembled 1962 Nikon System (3).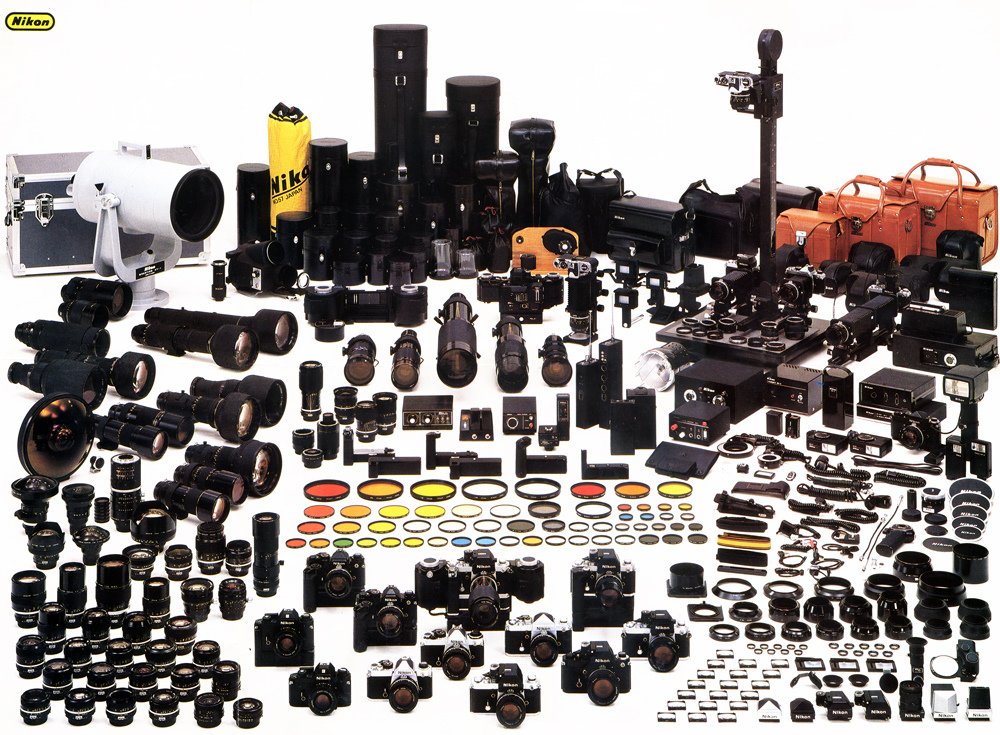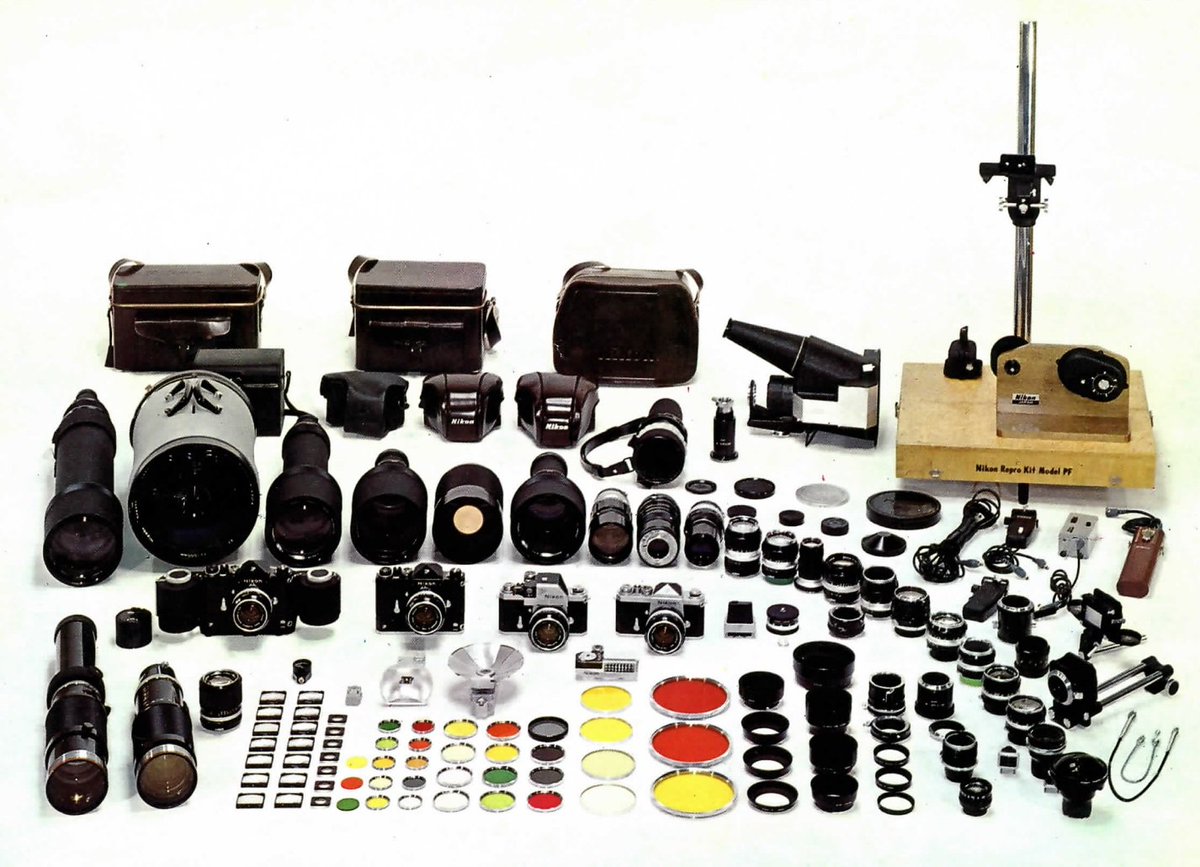 Nikon took a very conservative approach to adding features having secured (and defended) the professional market. 8 years later they released the Nikon F-3 which *required* batteries for the *first time*, but even had a backup mechanical shutter release that was heavily marketed.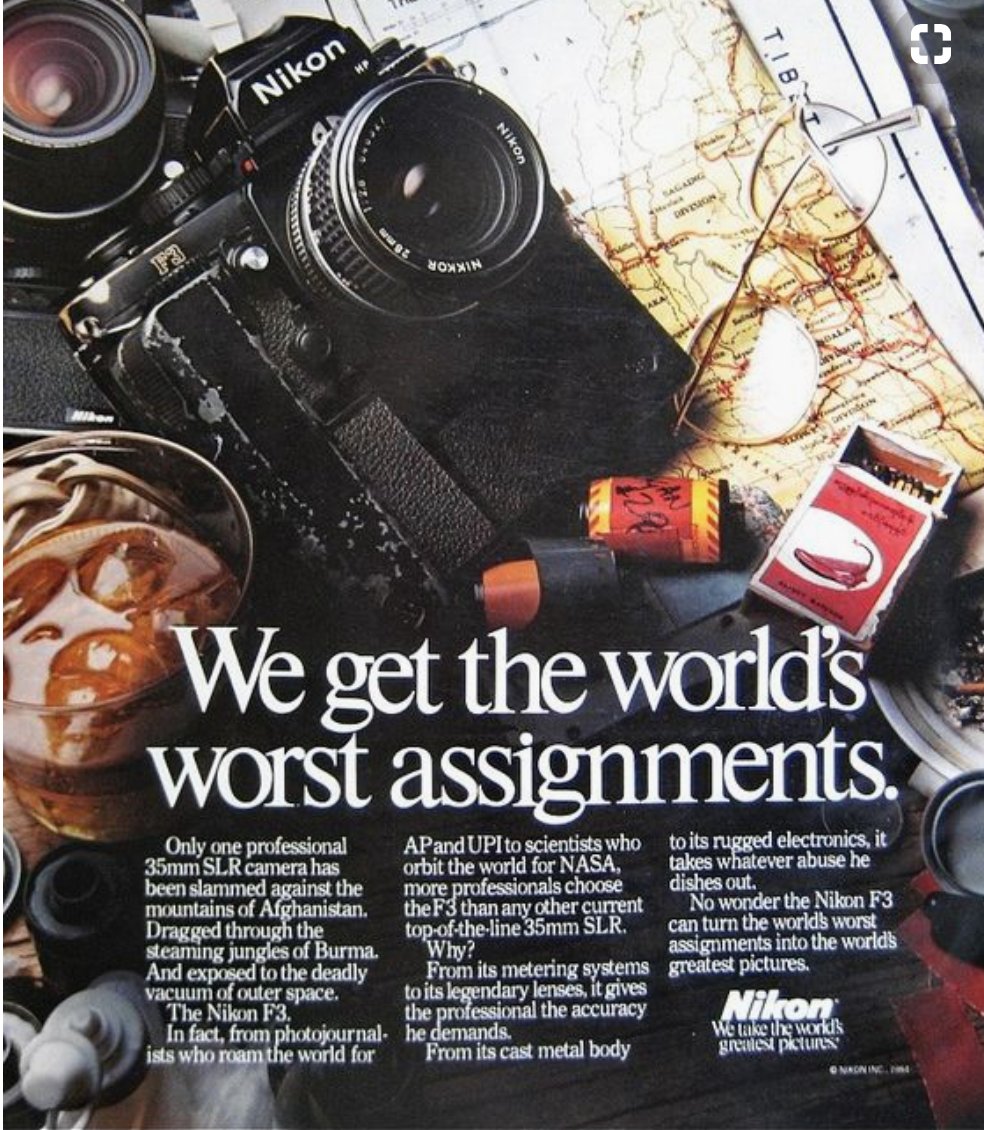 All along Nikon was incredibly innovative with consumer cameras where they felt they could "experiment". Nikon released dozens of models with automatic exposure, fancy metering, integrated motor drives, and eventually even auto focus in 1986. Many more consumer models than pro!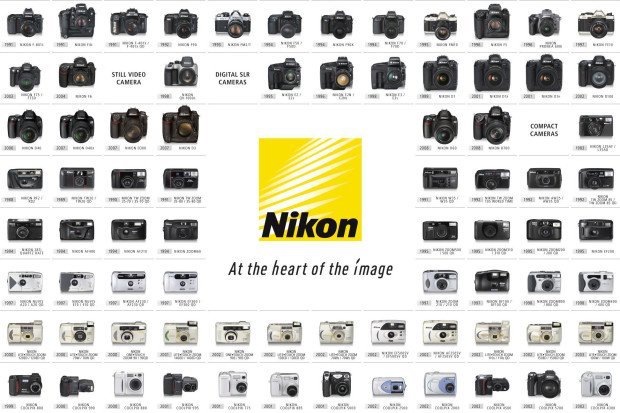 Also Nikon was very busy working with Kodak on pioneering digital cameras. All through the 1990s there were incredible advances that relied on Nikon camera bodies and optics and Kodak digital sensors.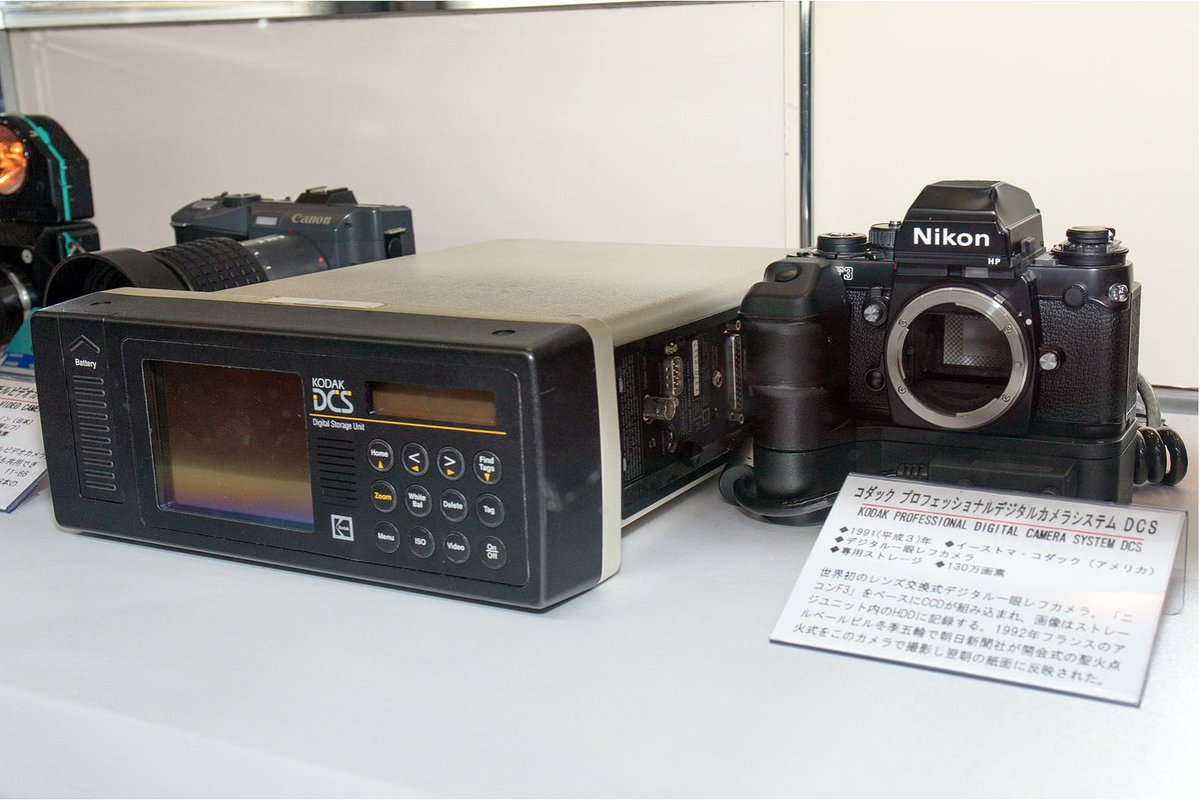 Nikon was even first to release professional digital cameras with the much anticipated Nikon D-1 in 1999.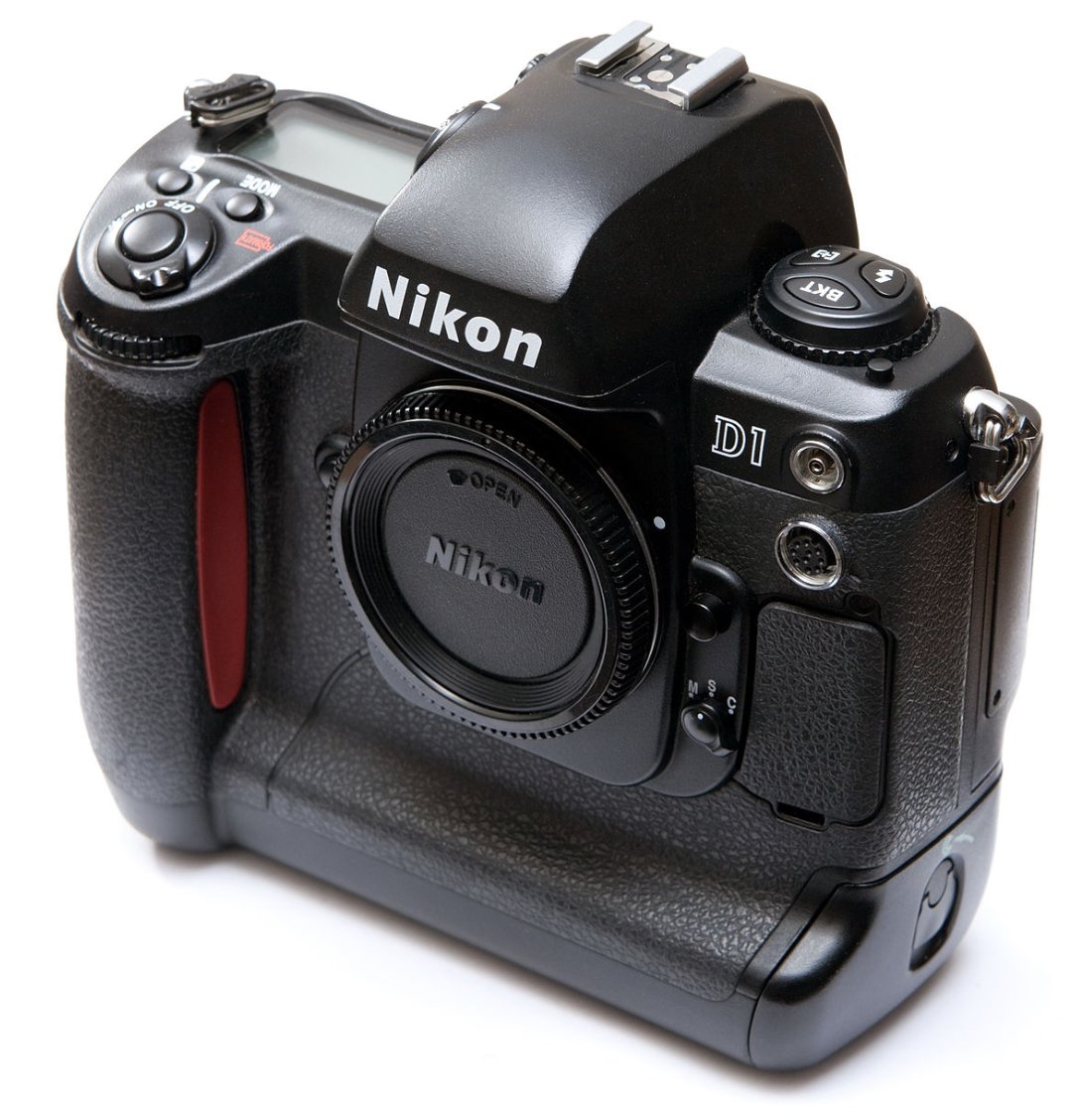 Canon could not win over pros. Nikon was innovating but was still all about Pros being in "control" and "conservative", eg every lens from 1959 forward still worked on current cameras.
#professional
Canon took a bold step and designed a whole new lens system around *autofocus*.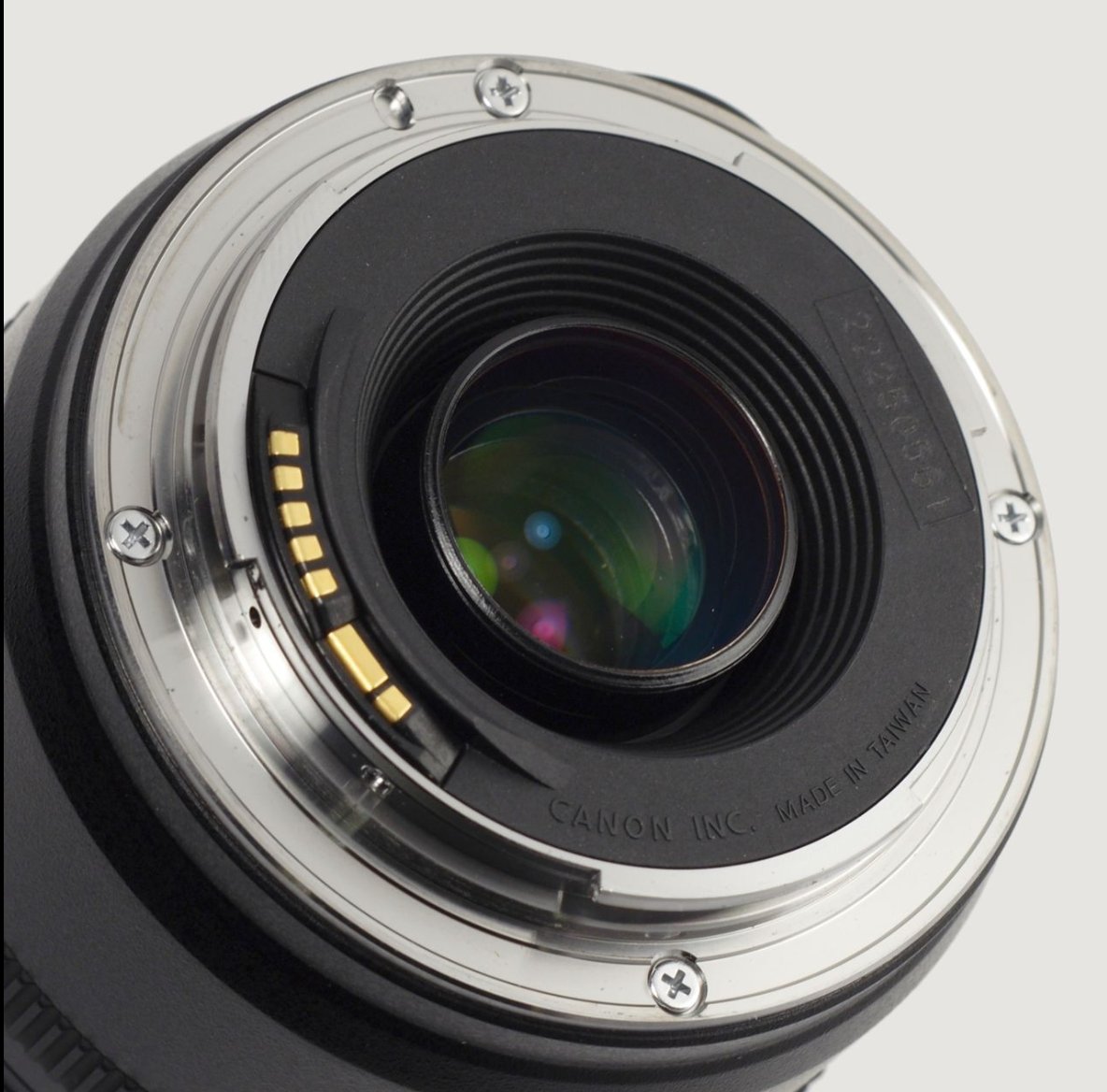 This was 1987! So there was still a long haul. Canon focused (ha) on consumers, ease of use, and reliability of electronics and began to win with a full range of autofocus lenses and gained expertise with consumer cameras.
They were going after Nikon from the underserved market.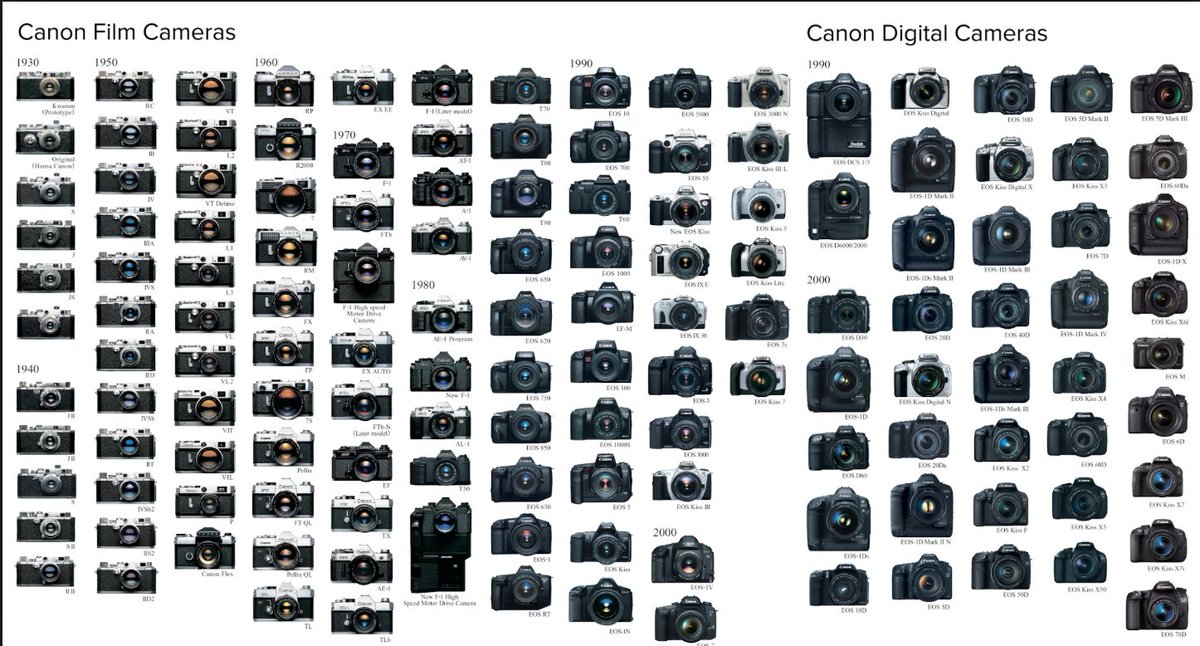 While Nikon had invented all the technology from electronic metering, to autofocus, to digital, Canon was going to use it all to win over professionals while Nikon was concerned about both cannibalization and just not serving professionals as well. See where this is going??
In 2000, right when Nikon released its Digital Pro SLR, Canon released one as well but had their much better autofocus lenses and all that experience, and was also willing to sacrifice "quality" for speed. Enter the Canon EOS digital line.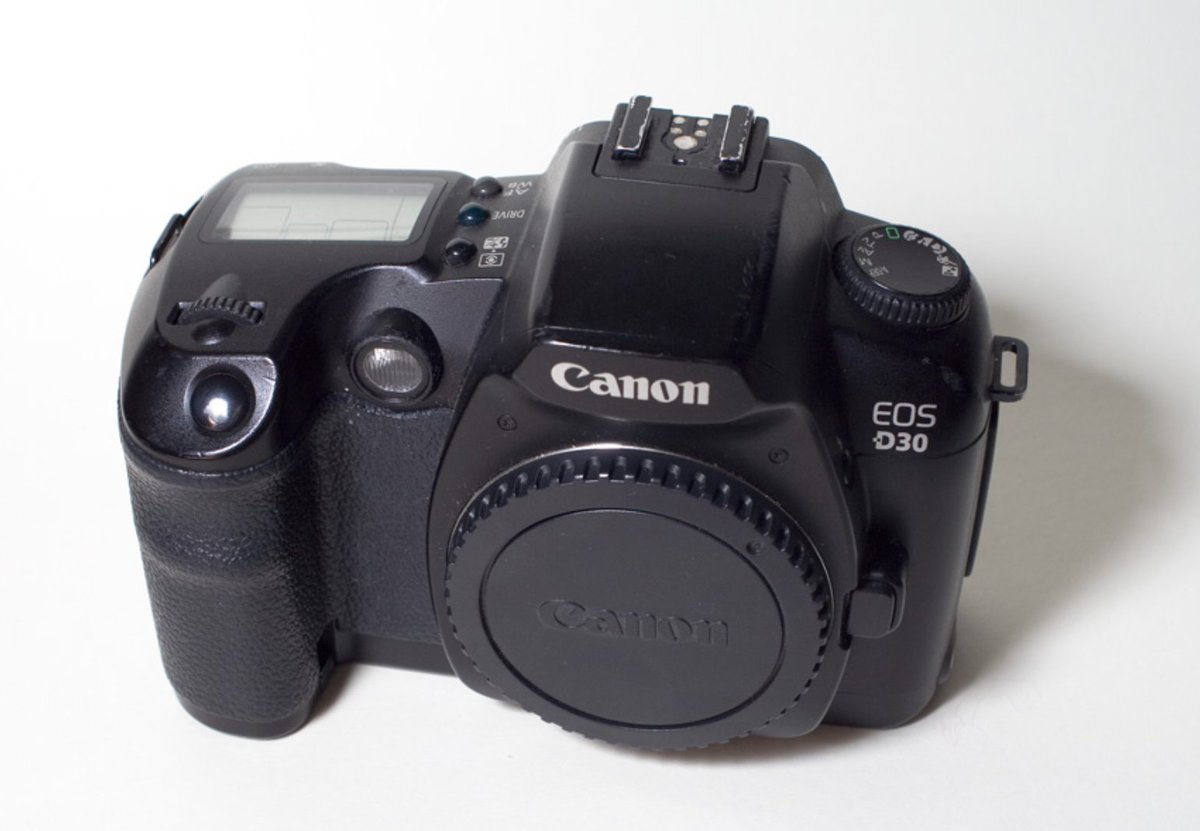 Professionals photogs, especially sports, were all about speed and saw the advantages of autofocus. Canon capitalized with an incredible range of lenses built from the start for autofocus and sports, along with these new digital bodies. Also they made their lenses white.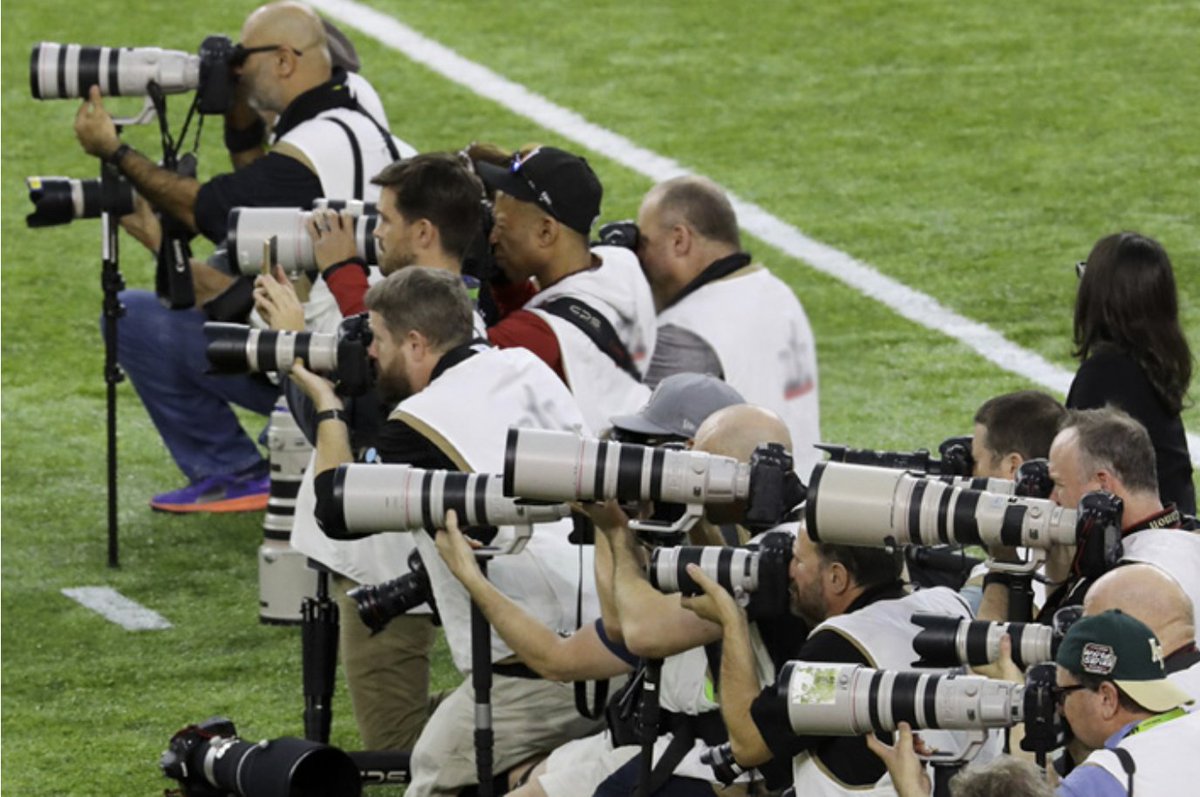 Seemingly overnight Canon captured the professional market. This is Canon's system today. While numerically they have about 60% market share, they have a much higher mindshare.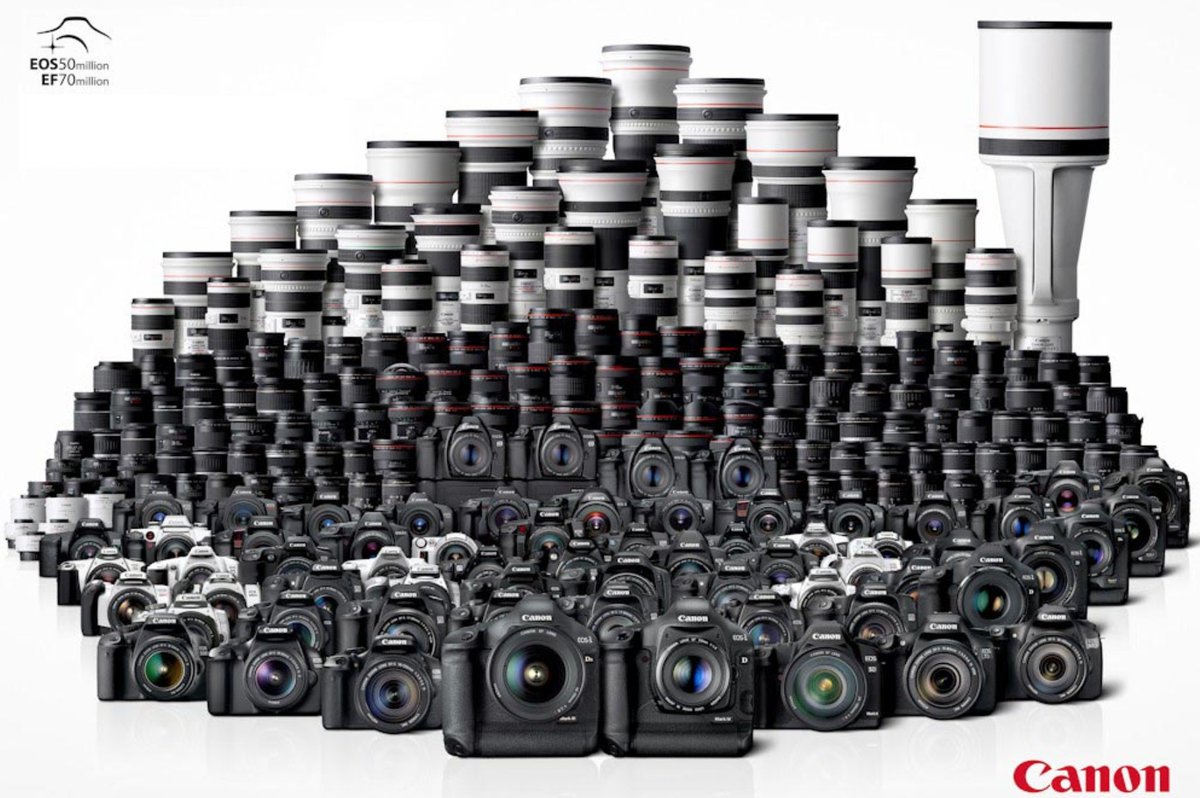 This is such a fascinating case of a company, Nikon, literally inventing the whole category, then reinventing it, pioneering every technology but falling victim to its own success—focus on existing needs, current limitations, and compatibility. Nikon still goes to space though!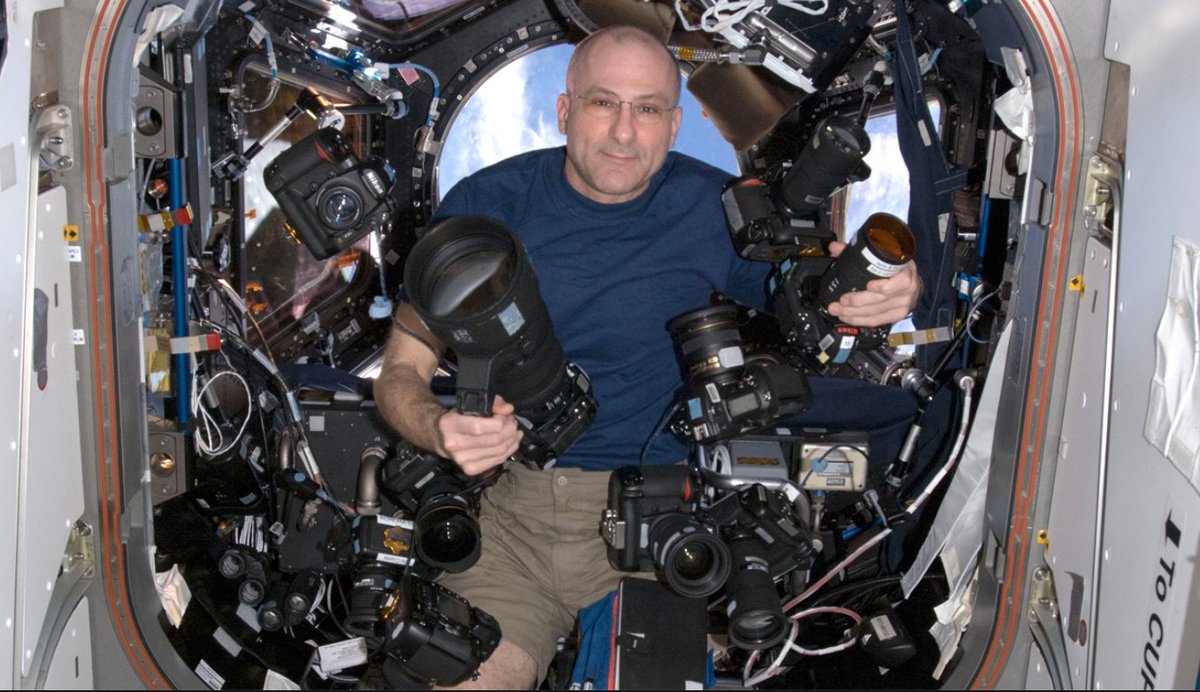 This kills me because, well, I have been using Nikon since my father gave me his 1971 F and I collect them. But I also think about this evolution and how technology incumbents can succumb to success. // end
PS/ Nikon did not invent the 35mm SLR! In fact it got into the business by making lenses for existing makers while it focused on professional rangefinder cameras (below).
That said, the 1959 Nikon system was very much like the 1964 IBM 360 in scope, reuse, industry impact.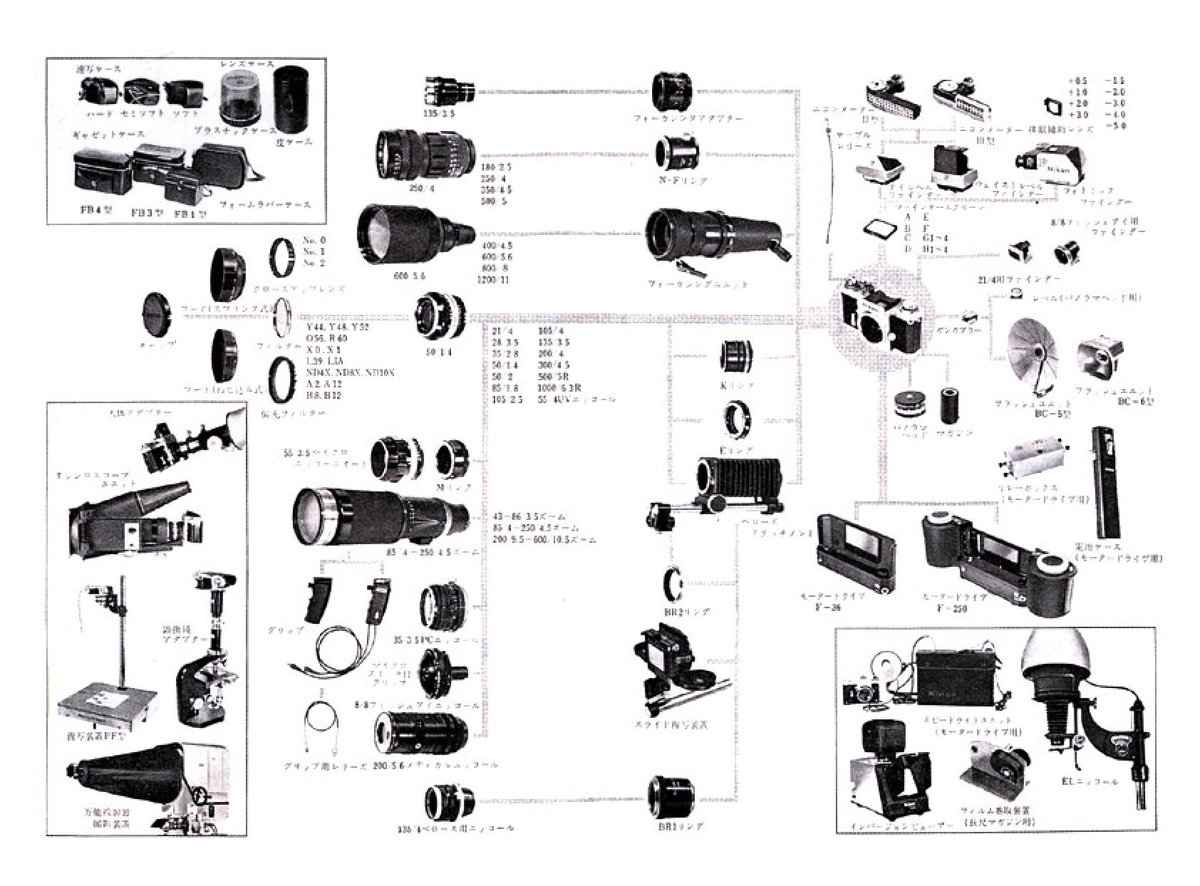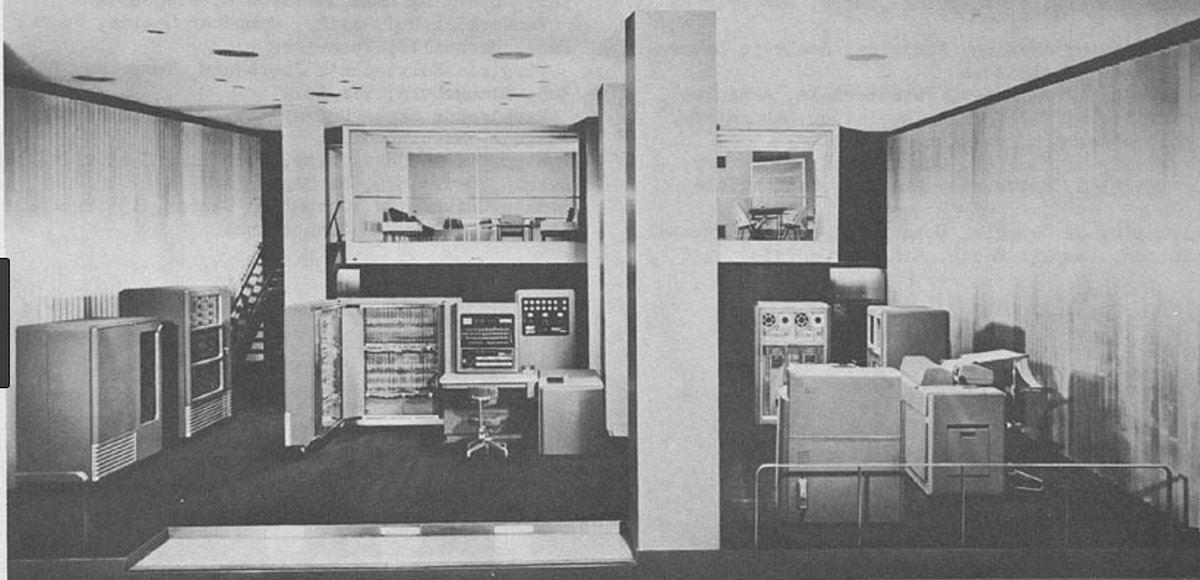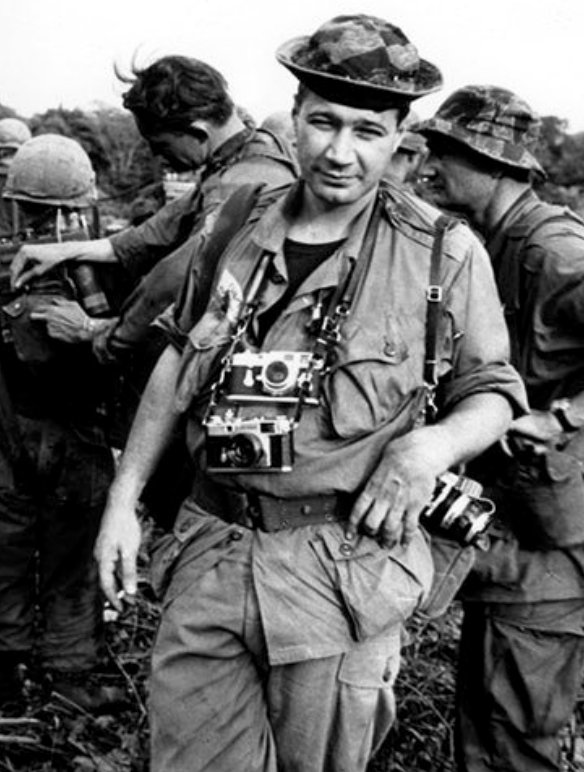 PPS/ In 1971 Canon tried to compete head-on w/Nikon, even with some parity, it offered nothing substantial that Nikon didn't offer and had a much smaller "system" and ecosystem. Competing head-on rarely works. Reviews at the time "tried" to make it a race, but was't even close.
PPPS/ Was asked…1950's Nikon made optics for Leica (can you believe!) the leader in rangefinder cameras used by Pros. Nikon clearly learned from that and much like Chins mfgs w/their own consumer brands, they went "first party" with the F system. FYI, Sony makes Nikon sensors.🤔