3.
#QAnon
confirms an anon's query whether
#Q
's prior mention of "BABY ON FLOOR HANDS IN MOUTH [THE START]" were hinting at the
#SyriaHoax
#FalseFlag
attack.
"Learn our comms.
Q"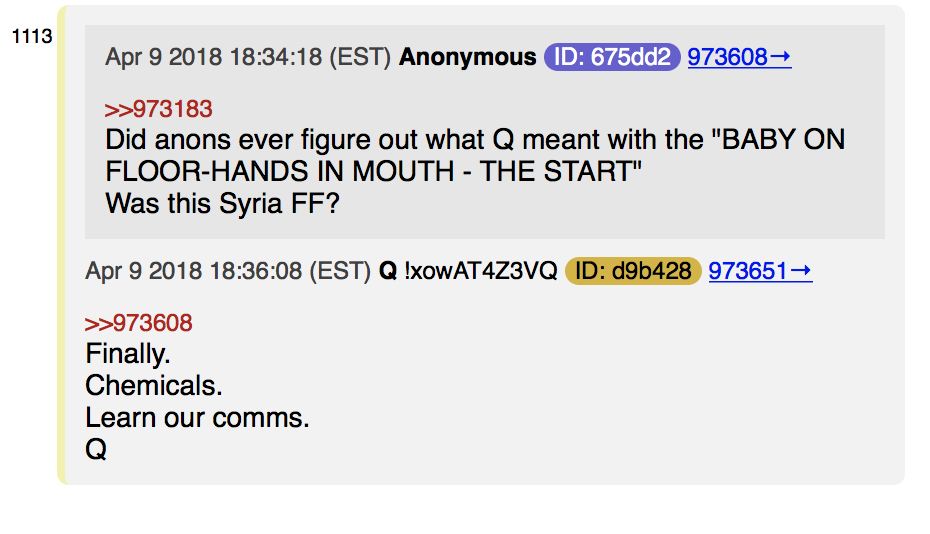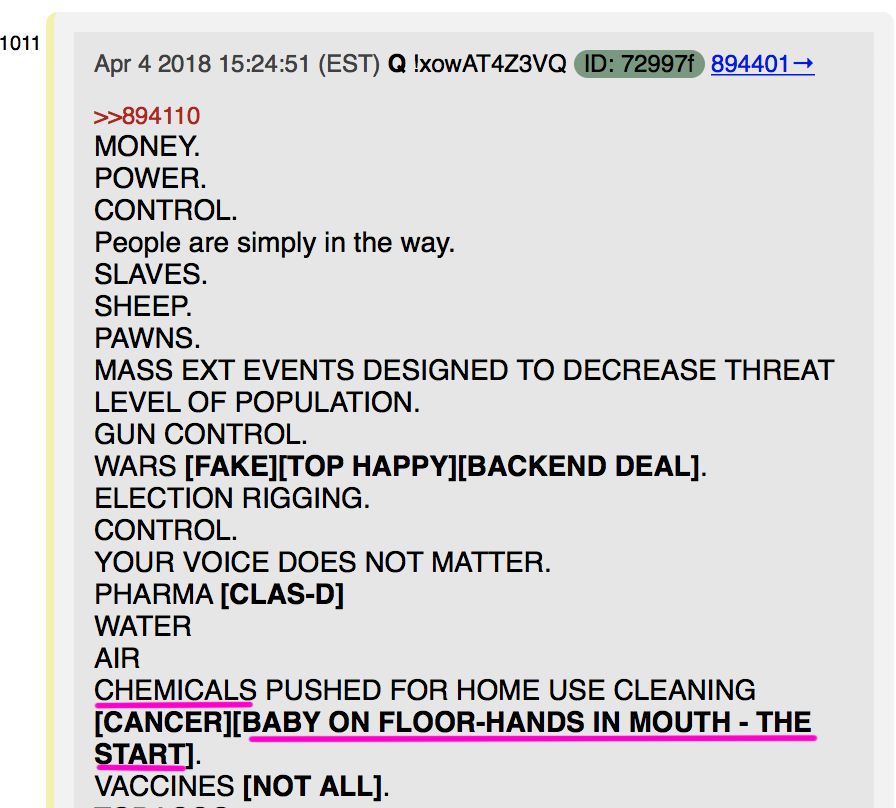 5.
#QAnon
shares piece on Trump Tower fire.
#Q
notes Cohen. No evac order given, but Cohen called, warned friend to get out of the building because he knew of fire? "It just smelled like sulfur." Was the fire intentionally set?
nyti.ms/2IDinFP
7.
#QAnon
's Saturday post about today, Tuesday's Chongqing development is related to Ford Motor in Chongqing to double production by opening two more assembly plants & one of the world's largest automatic transmission factories there in China.
#Q
#VeryStableGenius
#GreatAwakening


8.
#QAnon
clarifies his Saturday "Chongqing.Tuesday." drop to indicate I think that the demand on Xi now confirms as tariff reduction Tuesday from China on our cars.NYT article provides foundation for a major import into China from US to start for Ford.
#Q
nytimes.com/2014/04/09/bus…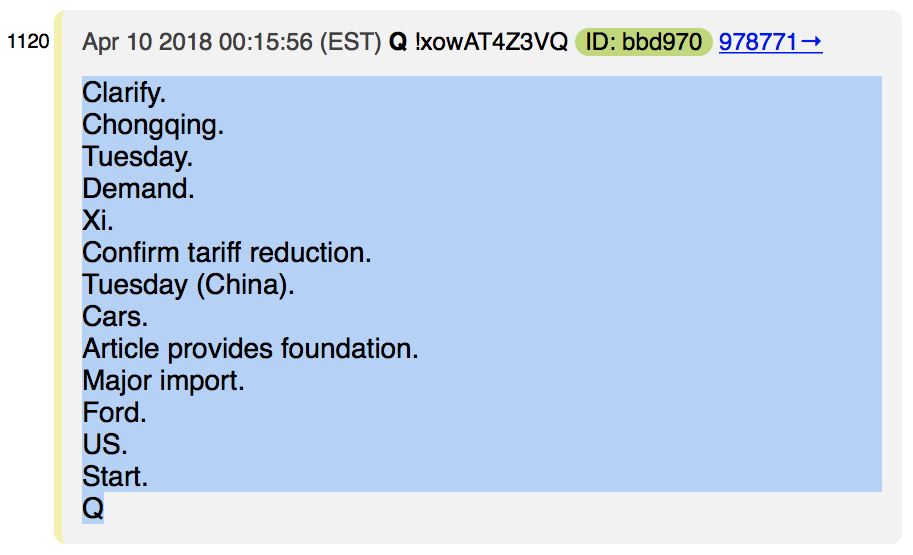 10,
#QAnon
told us Saturday:
"Apr 7 2018 02:23:35 (EST)
China.
Chongqing.
Tuesday.
#Q
"
Now, Tuesday, here it is, Dow +2%:
marketwatch.com/story/asian-ma…