1.
Here is a thread with the documented research to back up the one below. In the video I did on Felix Sater, at the time stamp below, I begin to sniff out that Cohen may not be the greatest of guys:
2.
We know that Mueller is investigating Sater, because Sater went on an all out media blitz recently and basically admitted it while trying to CHA (Cover his ass)
cnn.com/2018/03/16/pol…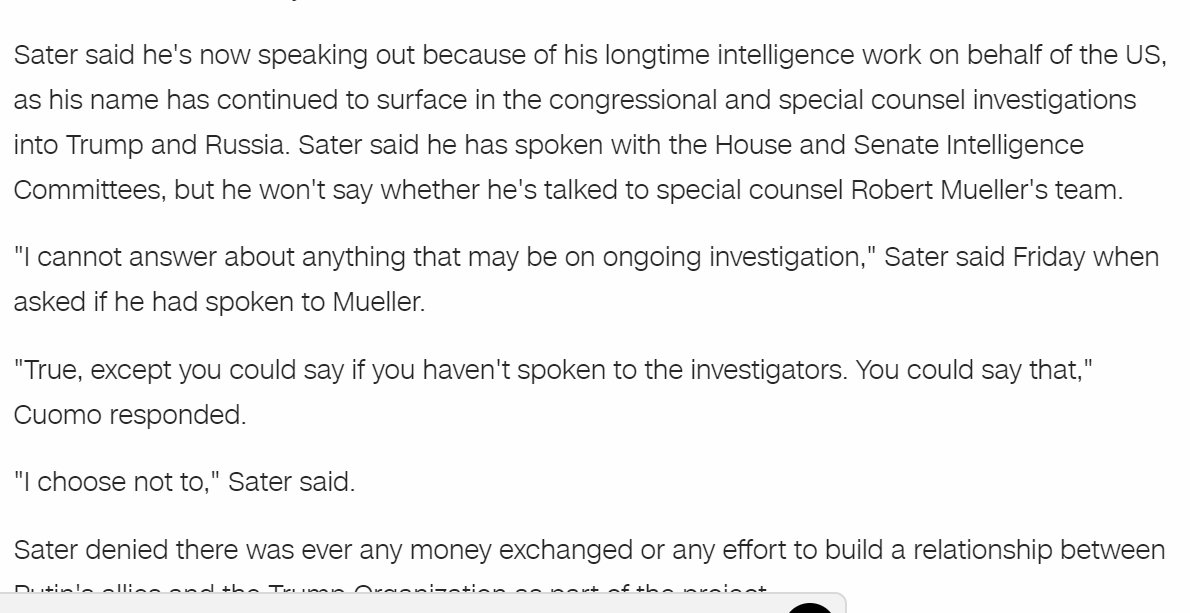 3.
In the research into Sater, it is revealed that he and Cohen are childhood friends with a long relationship. You can find it in the articles linked below my video. Here is the email Sater sent to Cohen regarding Putin.
archive.is/5DT7V


4.
It is overt, ridiculous, over the top, and too much so. It is EXACTLY like the emails between Papadopolous who was arrested BECAUSE of what Trump provided. Glaring stuff. Like "TAKE ME NOW!!! COLLUDING WITH RUSSIA!!!"
5.
These exchanges were between Sater and Cohen. Cohen was NEVER on the campaign with Trump. As a matter of fact, the campaign DISTANNCED themselves from him.
cnn.com/2015/07/28/pol…


6.
Also in my research on him, before the taxi story even emerged, I found this from 2017-
pbs.org/newshour/polit…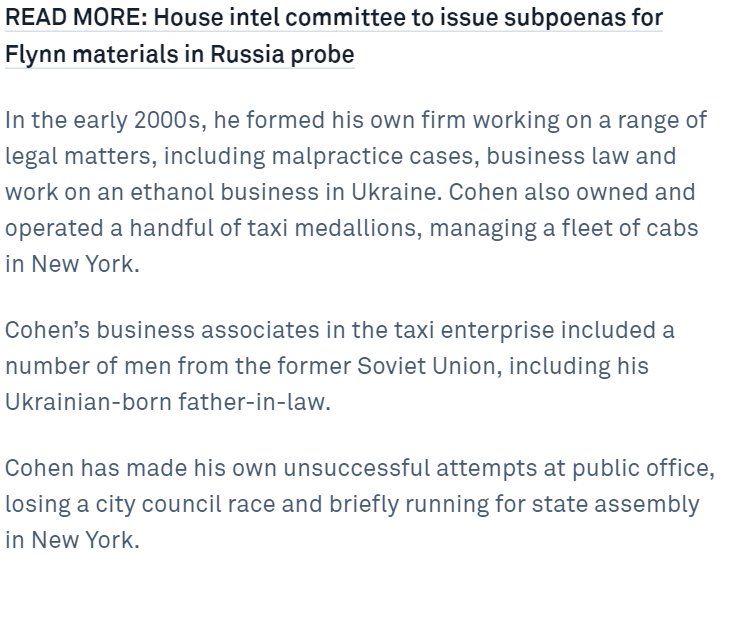 7.
Anyway, back to Mueller- So, we know that Mueller is investigating Sater, (and Deripaska)
assets.documentcloud.org/documents/4429…
and we KNOW that there were emails exchanged between Sater and Cohen containing overt "Putin interferes here in the election" statements---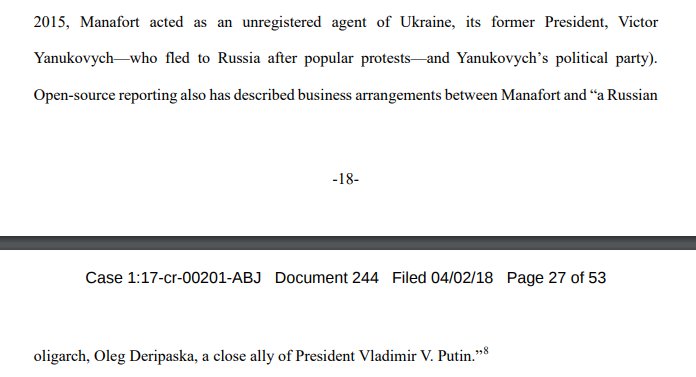 8.
So, while Mueller is investigating the overt and poor spycraft, and has subpoenas that we have not heard publicly about yet working, I speculate that he was looking into Cohen's finances, and noticed that he was involved in some tax evasion with the medallion biz and others.
9.
So as per the requirements of the SC, he reported this to RR and RR referred it to the NY office to investigate. We again learned that this is the mandate in the RR memo last week or so ago:
assets.documentcloud.org/documents/4429…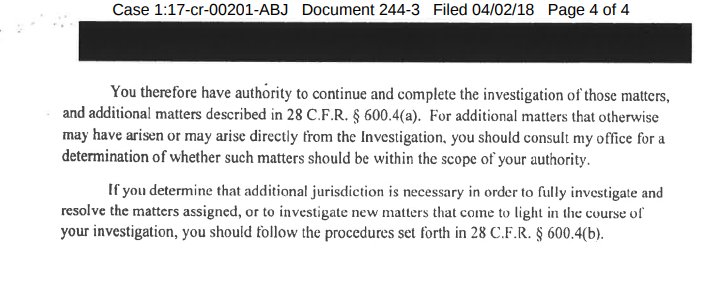 10.
So now- Mueller does THE RIGHT THING while conducting his investigation, and refers out the crime that isn't under scope, and everyone screams that he is broaching his powers? This is just the facts here-- I am trying to show you them as best as I can.
11.
This is definitely why RR got involved. Quickly back to Sater for a moment. Here is his connection to AG Lynch. This is a copy of her responses to questions being asked of her before confirmation. Does the district she worked in ring a bell?
judiciary.senate.gov/imo/media/doc/…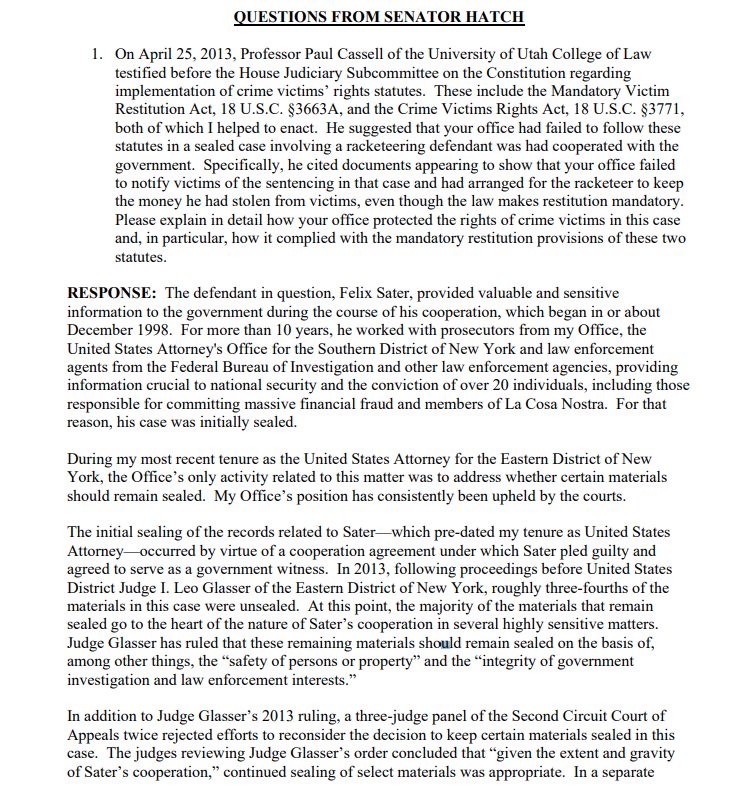 12.
From all of this it is clear-- Mueller is investigating Sater for his emails to Cohen (and who knows what else) We haven't seen any leaks regarding it from the SC team- in terms of Sater OR Cohen, and when Mueller came across this information he passed it to RR.