10 years ago today the Inbetweeners made its debut and changed the game 🙌
10 years on, these four icons are still the most relatable people on TV...
The Inbetweeners, a thread:

Will McKenzie:
Briefcase mong. Without him there wouldn't be a show. Genuinely hilarious. Shit himself in an exam. Need anymore be said? 9/10

Simon Cooper:
One of the most underappreciated characters in TV history. Legendary facial expressions. Made that hair style his own. Dressed in New Look clobber. We need to put respek on his name. Easily got the most laughs out of me. 9.5/10

Jay Cartwright:
The most iconic character. Delivered gold in every scene. Complete shithouse when all is said and done. The root cause of nearly every problem. Miss him. 9.5/10

Neil Sutherland:
Least relevant of the four. Unreal moves though. Good track record with the birds. No problemo. Could still have that STI. 8/10

Mr. Gilbert:
A complete bastard. Love him for it. Some of the greatest lines in the show. "There's nothing funny about testicles Cooper, as you'll find out Monday in my office." Big lump. No idea why he's in education. 9/10

Carli D'Amato:
Bitch. Toyed with Simon. No ratings. Played him for a fool. Getting angry just thinking about it. Glad she moved to Yorkshire. 1/10

Mark Donovan:
Psycho. Hard AF. Bully. Every school had one. Spreads butter like a lunatic. Does drugs in the open. Surprisingly well mannered. 6/10

Charlotte Hinchcliffe AKA Charlotte Titties:
A worldie at that level. Plenty of rumors about her. Apparently she munched off a whole rugby team. Has to have special bras made. Don't like how she mugged off Will. Loses points for that. 6.5/10

Tara:
Complete nightmare. Beepity beep beepity beep. Glad Jay made her look like a fool. Shame Neil didn't fart in her open mouth. No loss to Simon. Fit. 3/10

Polly MilfKenzie:
Jesus. Fantasy stuff. Fit enough to be a prostitute. Has no problem making Will look like a geek. Once saw INXS at the Hammersmith Odeon. Can spell. Can't remember the legal driving age. 8/10

Alan Cooper (Simon's dad):
Unsung hero. Blessed us with the Hawaii Fiat Cinquecento. Numerous sex stories. Will roast his son at any opportunity. Was ledge in Phoneshop as well. 8/10

Pamela Cooper (Simon's mum):
Described by Jay as a bag of shit. I have a feeling she low-key hates Simon. Cockblocks him. Doesn't tell him about the hair gel stench. 2/10

Terry Cartwright (Jay's dad):
A granite Brexit dad. Almost certainly voted out. Gives woeful advice. Top geezer. Questionable father. 7/10

Mrs Cartwright (Jay's mum):
Provided delicious crisps. Otherwise irrelevant. 1/10

Kevin Sutherland (Neil's dad):
Stuck in the closest. Races around the house in his briefs. Pictures Will naked. Plays badminton. Extremely suspect behavior. Iconic catchphrase. "Oh Neil." 3.5/10

Big John:
Loser. Despite being a nice guy I think he's capable of bad things. Wouldn't trust him. Loves hamburgers. Delivered unspecified carnage on the way to Swanage. 5/10

"Peado" John Kennedy:
Amazing that he isn't on a register. Horrible intentions. Gave us some funny moments. "Right come on, get those clothes off" "But Sir, I'm not modelling?" "Oh, you should be." 7/10

Patrice:
The stupid bagette eating dickhead frog. French. Makes love with the light on. Smokes like a chimney. Provided some fantastic moments in his cameo. The crotch grab was a highlight. 7/10

'Big' Kerry:
What a character. Zinger Tower Meal. A grieving landmark. Not afraid of fellatio. Stole the episode. Deserved a spin-off. 8.5/10

Heike: 
Dutch (always the filthiest). Fit apparently. Had a terrible cold. "I am looking for the bloody tissues" "There are the bloody things!" Didn't see enough of her. Left a lasting impression all the same. 5/10

Sophie (Tara's sister):
Rude. Probably a feminist. 0/10

Jim:
Cockney. Could see him being friends with Jay's dad. Alpha male. Did a right number on Will. 6/10

Wolfie:
Hello Wolf. It's Wolfie. Stitched Will right up. Then bottled a fight with a 12-year-old. Don't like that at all. Naughty tactics. 4/10

Lauren:
Not sure what her motives were. Very sassy. Surely she knew she was associating with geeks? I wonder if she has friends now. 6/10

Hannah Fields:
What a trooper. Knows what she wants and took it. Complete disregard for her own dignity. Admire that in a way. Experienced cock handler. 7/10

David Glover:
Bad attitude. Always seen on his DS. Grow up you mug. Na never liked him. Didn't say anything funny either. Did make a heart hearted attempt to stick up for will at Xmas prom. 2/10

The Fat Old Shit:
Enjoys Horticulture. Not sure how Jay gathered he was a fat old shit from his silhouette. Turns out he's hard. Didn't get enough screen time. 7/10

Daisy:
Was willing to jump into bed with Will. Baffling decision. Probably a borderline alcoholic. Also fit. 5/10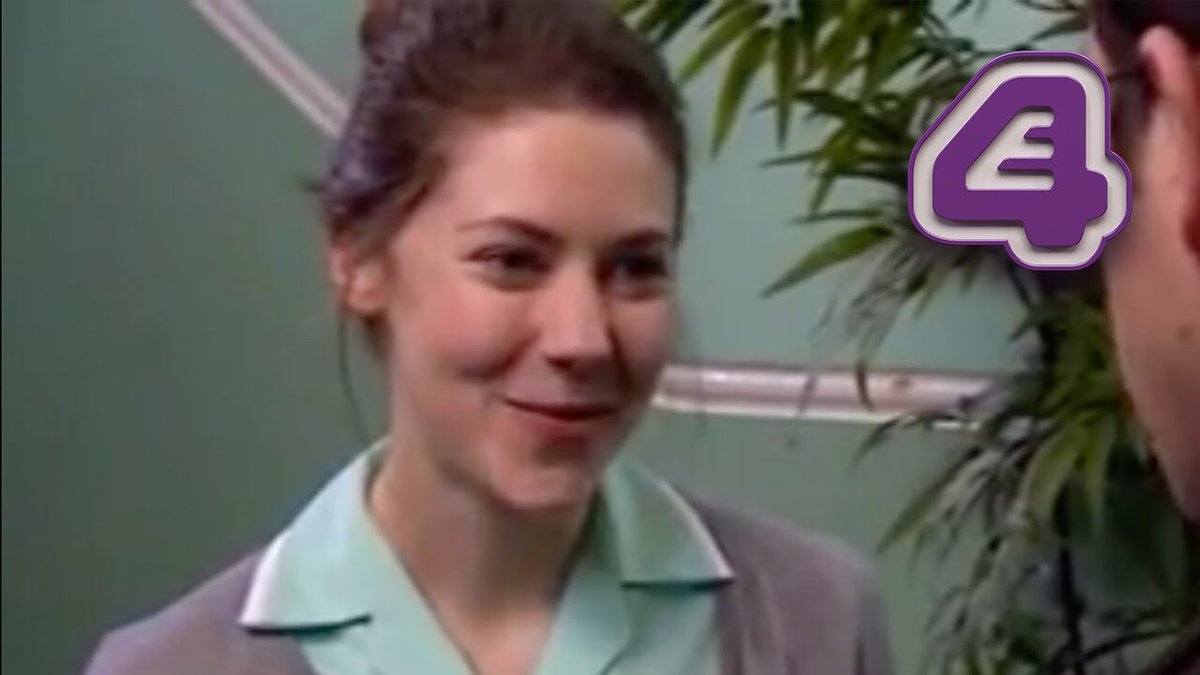 Danny Moore:
Comes from a double hard family. Short man syndrome. Blindsided Simon mid-handjob. Underhand tactics. Not a fan. 1/10

Rachel:
Mixed feelings for her. On one hand very fit. On the other I felt she led Will on. Could do better than him. Don't begrudge her for it. 5/10

Uni Lads (Bombardier, Admiral, Commander):
What on earth were these fellas about?! Baffling drinking games. Would dread a night out with these three. Beta males. Cracked me up. Glad they made Sophie's life hell. 8/10

Piss-taking squirrel:
Had serious bottle. Beat Jay at a game of chicken. Paid for it with his life. RIP. 8/10

Alastair Scott:
Corr. What a prick. Jay was spot on. He's a dick. But a chief rustler. Nasty man. 1/10

The Tramp:
I give you blowjob. 8/10

Miss Timms:
Contributes barely anything. Not even that fit. Neil once caught a lot of leg on the way down. 3/10

Sadie Cunningham:
Never appeared on screen. Jay frequently stole from her bag. Hair removal cream. An invite to a sexy soirée. Bet she was ginger. 4/10

Benji:
Had an acquired taste. Kleenex and dry ejaculate. RIP. 5/10

Andrew Cooper:
All over Simon like a rash. Had him in his back pocket. Chief rustler. 8.5/10

Katie Sutherland (Neil's sister):
Genuine worldie. Dating a mechanic. Fit and she knows it. Stop staring at her tits. 7.5/10

Mrs Sprigett:
Knock first. Had it coming. Fucking Mrs Sprigett. 2/10

Fergus:
Used Facebooks to bag Will's mum. Fair play. Ginger. 6/10

Susie:
😂😂😂. Enjoys Russian Litterature. I can't even look at this photo without screaming. 😂😂😂 9/10

The Fiat Cinquecento (Hawaii edition):
What a motor. Not actually from Hawaii. Proved it can top a ton. Can't say fairer than that. A dignified ending as well. 8.5/10

Chloe (Jay's ex):
Very vanilla. Get the impression she led Jay on. Described by Terry Cartwright as a "pig." Thought that was harsh. Boring character. 2/10

The Happy Foundation:
These utter arseholes. Not only pushed in but vandalised a car. What a sendoff they gave the boys. 1-0. Very cheeky. 7/10

Becky from Caravan Club:
Who starts a conversation with "thanks for your text" 😂. Something dodgy about her. I doubt Jay slung one up her at all. Low key hot. 6/10

Steve:
Black Bull regular. Fruity expert. Brexit means Brexit. Loses points for drinking rum and coke. Should've been Carling. 8.5/10

Tara's dad:
Imagine taking your Mrs home and this wet wipe greets you. One of the funniest men in the series. His bumper sticker reaction needs to be injected into my veins 💉 7.5/10

Cornetto lady:
😂😂😂 A very old and confused brick wall. 7/10

Punky Red Head:
Very intimidating. Sexually aggressive. Will did well staying clear of her. I bet she listens to Hatebreed. 4/10

Fish:
Short lived cameo. Shit itself. Died with dignity. RIP. 5/10
Louise Graham:
Host of the sexy soirée. Didn't invite the boys. Don't blame her. Bit tight not letting them in at first. 3/10

David:
Freak. Fun bit of trivia. In a delete scene Donovan makes him eat his name badge 😂😂😂 1/10

Dean and Adam:
What a pair of prized pricks. Get in the bin. Will should've tested their chins. Beta males. 0/10


Tom (Carli's boyfriend):
I bet he went out on a Wednesday dressed in a bed sheet for Roman night. Drunk his mates piss. Thought him and the rugby team owned the town. Eventually mugged off by Simon. HAHAHA. 1/10

Carli's brother:
Christ. What a screenshot. What a traumatic childhood. Simon is VERY lucky he's not on a list. 2/10

Football friend:
Ohh Friend. Oohh football friend. Oohh car friend. Oohh nice rims friend. 👍 4/10

Samantha:
What hole did she creep out of?! Female Jay. Look at the mop on it. Underrated. 6/10

Won't do all the film characters but shout out Richard:
Fucking lunatic. God only knows how he got himself in that mess. Popped every time he appeared on screen. Thanks for the memories. 9.5/10

The thread continues:
Lucy:
Bunny boiler. One of the key reasons why I'll never trust a girl. Complete psychopath. Fit. Can see Simon's dilemma. 1/10

Jane:
Imagine being in that room when Jay gave her a Wii (W-i-i) Fit. Screaming. Completely pied him off at the end. 7/10

Alison:
How did Will bag this dollybird?! What a treacle. She rightly dumped him when they landed. Don't hate her for it. Was a bit moany though. 6.5/10

Katie and Ben:
The sole reason I never want to go travelling in Australia. From Kent or Surrey. Katie 1000% drives a Fiat 500. The worst kind of people. Let's go ride some flumes always get a cheap laugh out of me. 0/10


Uncle Bryan (Jay's Uncle):
This lemon squeezer flamed the shit out of Jay at every turn 💀😂. Caused utter chaos. Nearly ruined Simon's life. Classic Uncle Dickhead. Legend. 9/10

Greek child:
So little, so little. Exposed Jay. Goallllllll Manchester. Unsure if he's still alive. 8/10

James:
What a weapon. Poop toot. Shit nose. Thought he was getting chisel. Ending up sniffing poo. HAHAHAHAHA. Took a massive L to Jay. 0/10

Back to TV, we're going down the rabbit hole...
Charlotte's friend:
Go away. 3/10

Threshers employee:
Was easily fooled by Will's Jedi mind-tricks. I am an adult, you will serve me. Made up his own Drambuie offer. Just one of many sackable offences that day. No wonder Threshers went under. 4/10

Black Horse barman:
This guy was born to pull pints. No questions asked with him. Shirts off down to business. Stella. 8/10

Suit rental guy:
Too jazzy? Did his best to stitch Will and Simon up. Fleeced Neil. Could sell Ice to an Eskimo. 5/10

Top Man employee:
This savage 😂😂😂 "You'll be in my wet dream" "She's a bit precious". Kill me 😂😂😂😂😂 9.5/10

💉💉💉💉😂😂😂😂 1000 RTs and I'll wear this to Ascot. 500/10

Going to end the thread here, it's consuming me 😭
Huge shout out to
@iainkevanmorris
,
@James_Buckley
,
@blakeharrison23
,
@EmAtack
,
@emily_head
,
@gdavies
,
@MatineeIdle
and anyone else who contributed to my teenage years.
You're all MVP's.
10/10
Right, let's settle this:

Who's the best Inbetweener?
.
@TwitterSupport
why has my thread stopped showing up as a thread?! Why you trying to ruin my big day?
Slept on this all night. But someone link me up with
@EmAtack
. If she really wants a laugh she should come for dinner with me. I'm about 10x funnier than anyone else knocking about in her DMs.
Seeing as the thread stopped working (nice one,
@TwitterUK
🤷‍♂️) I've put all the tweets into a moment so you can see them as a thread.
Enjoy. RT. Quote. Or not.
twitter.com/i/moments/9915…
One last tweet/shill from me...
A few people have suggested I do an Inbetweeners podcast, would anyone be interested in this? If so I need people who are:
1.
Funny
2.
Experienced
3.
Not wearing a badge
If you can come up with a better name than "Oh yes, a cock wig" DM/reply.