#BREAKING
: In an (upcoming) interview with Andrea Mitchell, Mike Pence calls for the Mueller probe to be cut short "for the good of the country."
In 2014, Renova (the Russian firm tied to Columbus Nova, which reportedly funneled $500K to Cohen) poured $$ into a shady super PAC for an employee who ran for office.
The PAC was linked to consultant Nick Ayers — who is now Mike Pence's chief of staff.
opensecrets.org/news/2014/11/l…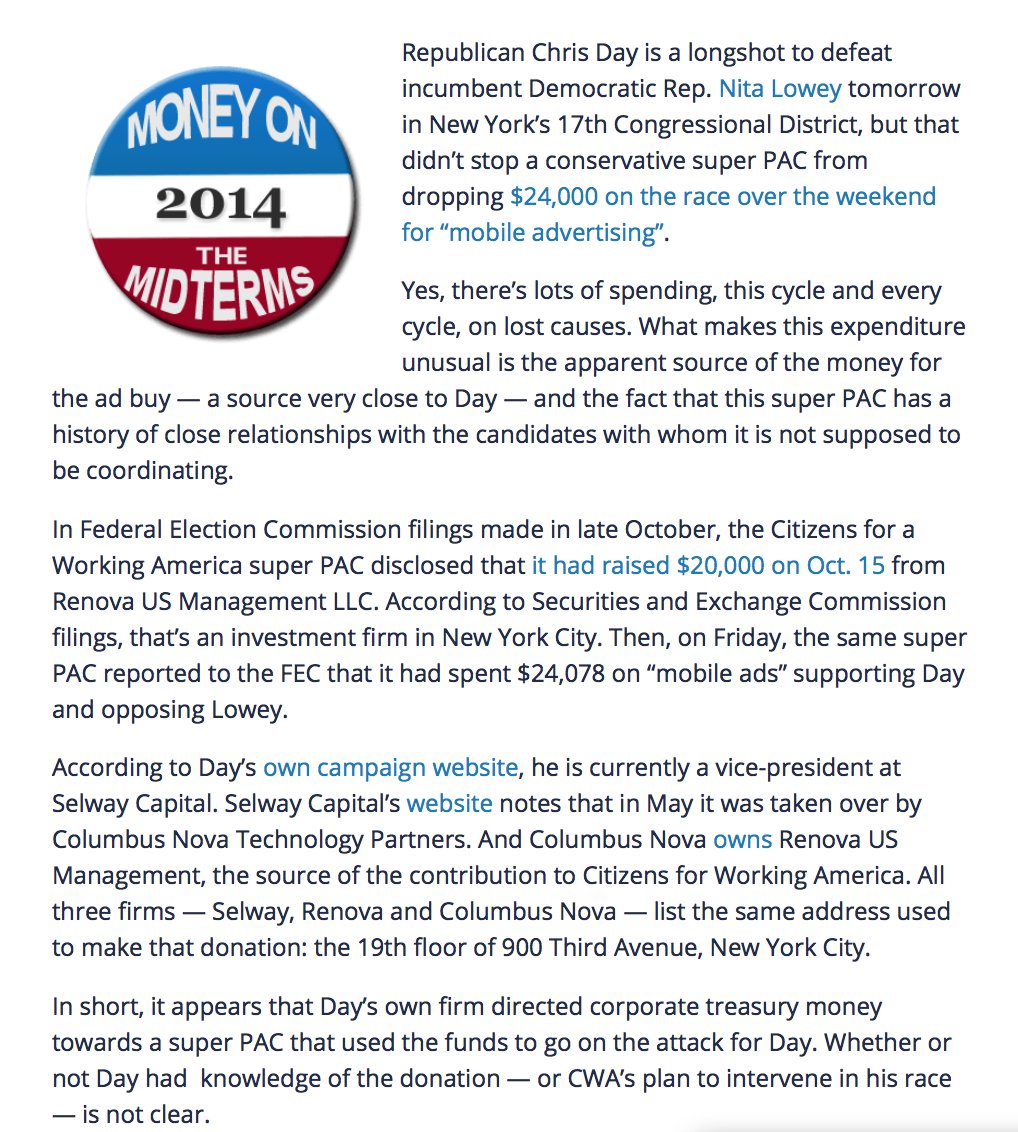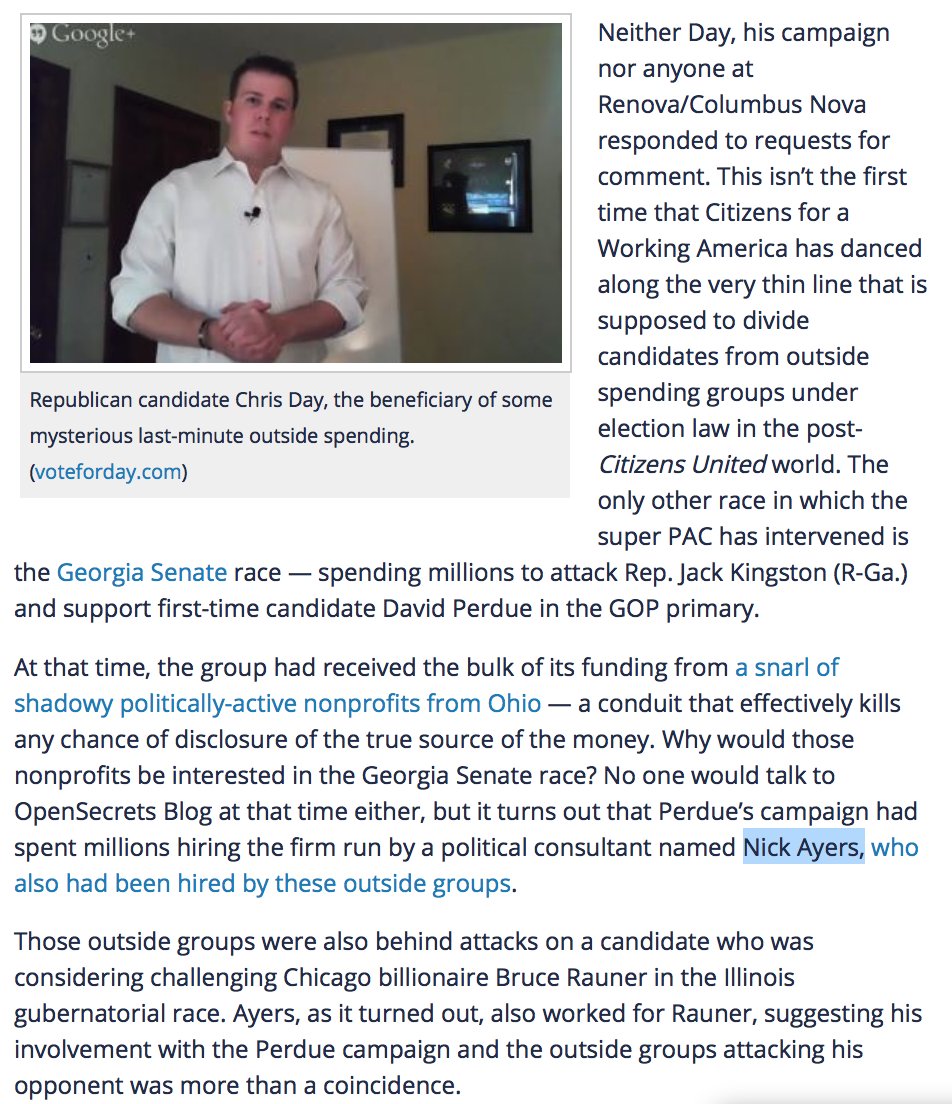 Nick Ayers, who is currently Mike Pence's Chief of Staff, partnered with Brad Parscale, Rick Gates, Paul Manafort, David Bossie, & a few others to start the pro-Trump dark money group America First Policies, which was bankrolled by the Mercer family.


When Mike Pence brought Nick Ayers on as his chief of staff, Ayers was described as Pence's "fixer."
...does that remind you of anyone else?


Oct. 2017: Financial disclosure shows unusual campaign setup for Mike Pence's chief of staff Nick Ayers.
(Ayers' work on the Trump-Pence campaign was classified as unpaid volunteer work.)
politico.com/story/2017/10/…