In The Matrix they couldn't hide the camera in doorknob reflection, so the camera still shows but they tried to disguise it with a coat to match Morpheus tie.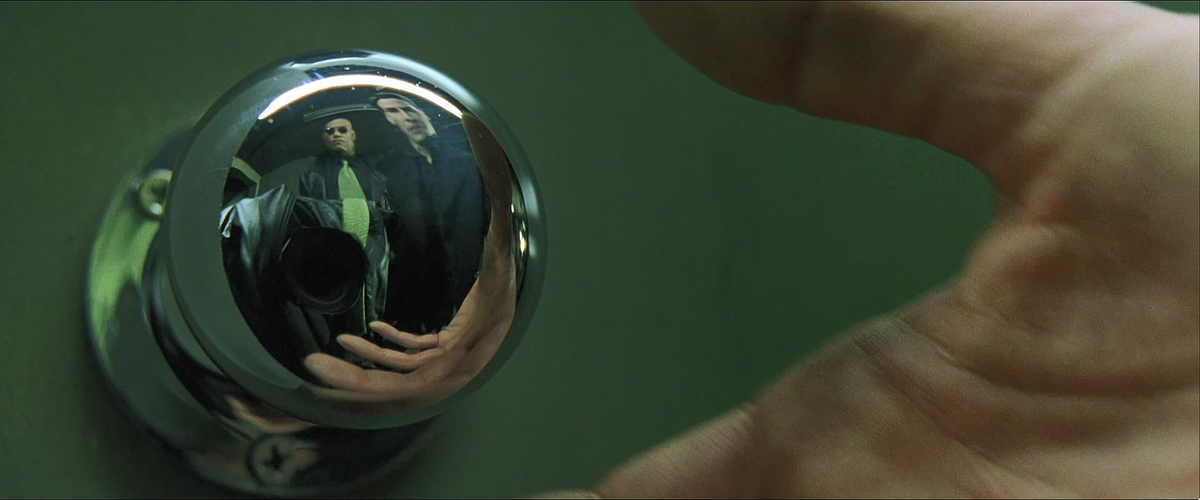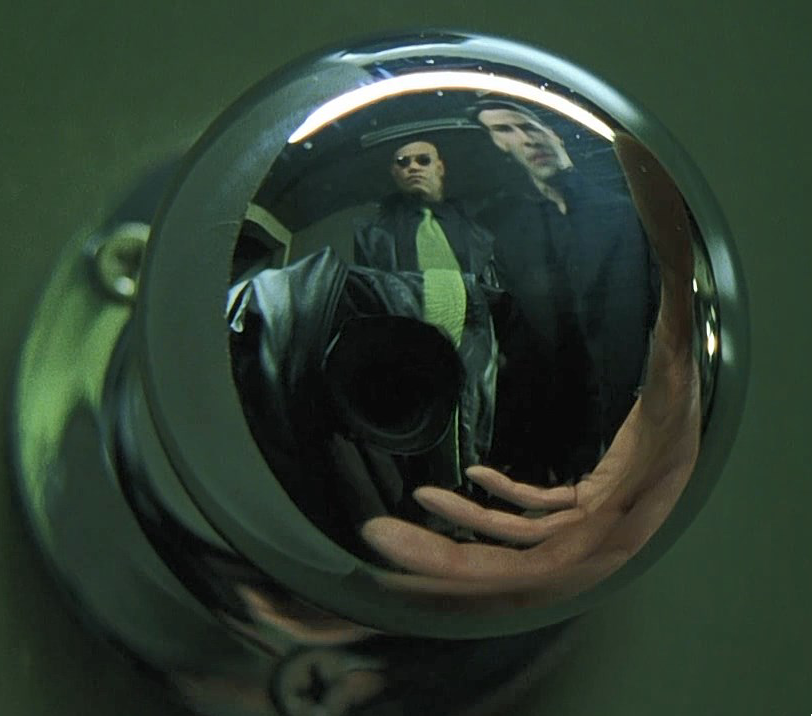 In Unthinkable (2010) there's a scene where someone defuses a Nuclear Bomb using Excel, and it's just random letters!!!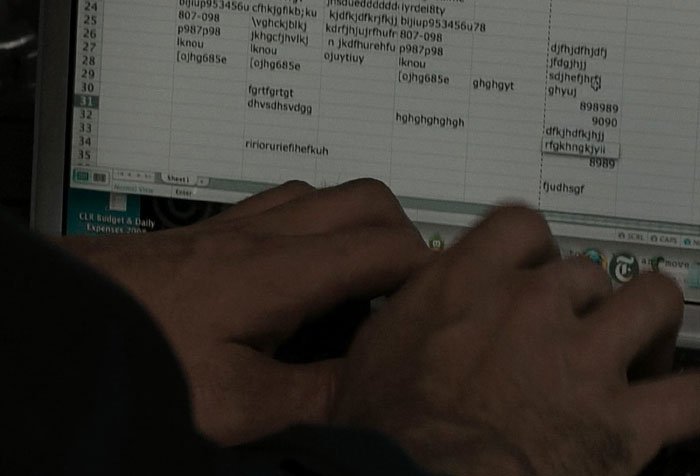 Sid returns in Toy Story 3 as the garbage man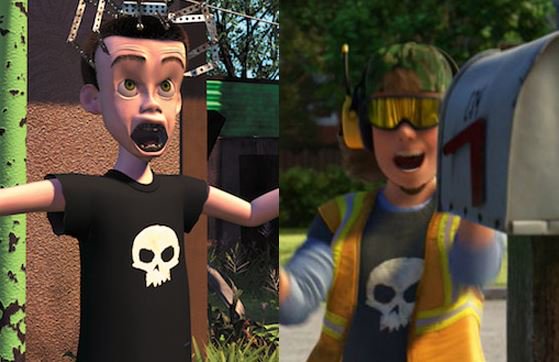 The 2002 Resident Evil movie final scene is made by copy-pasting one chunk and flipping it along the street, pay attention to the firetrucks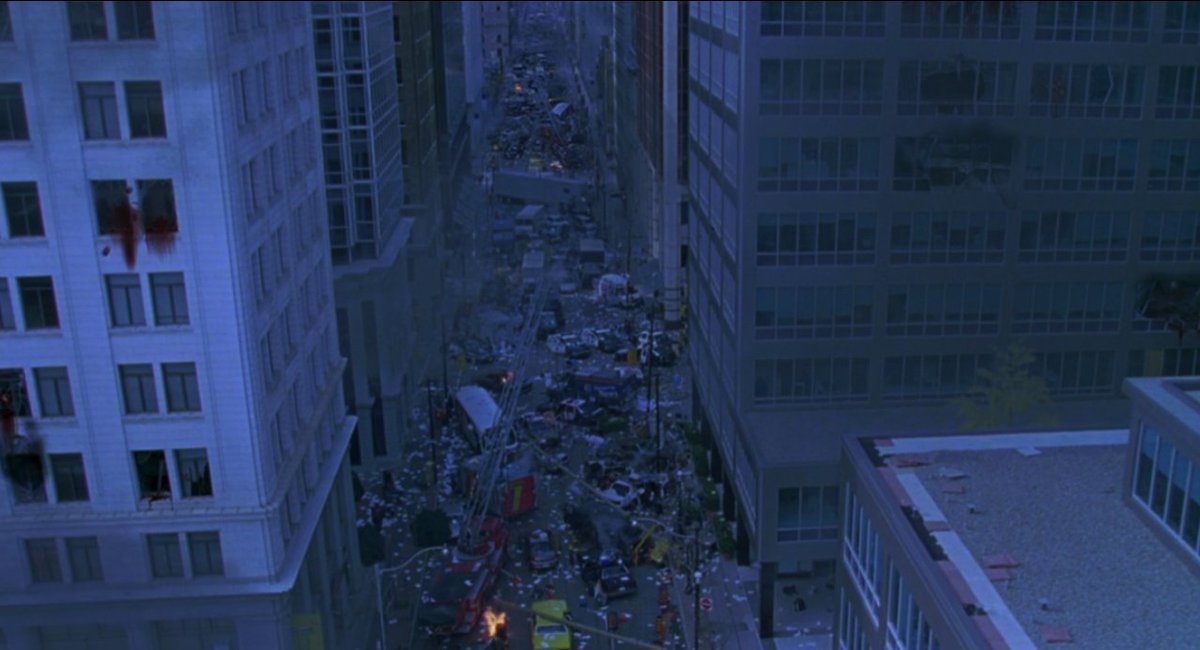 Left: Jurassic Park
Right: The Goonies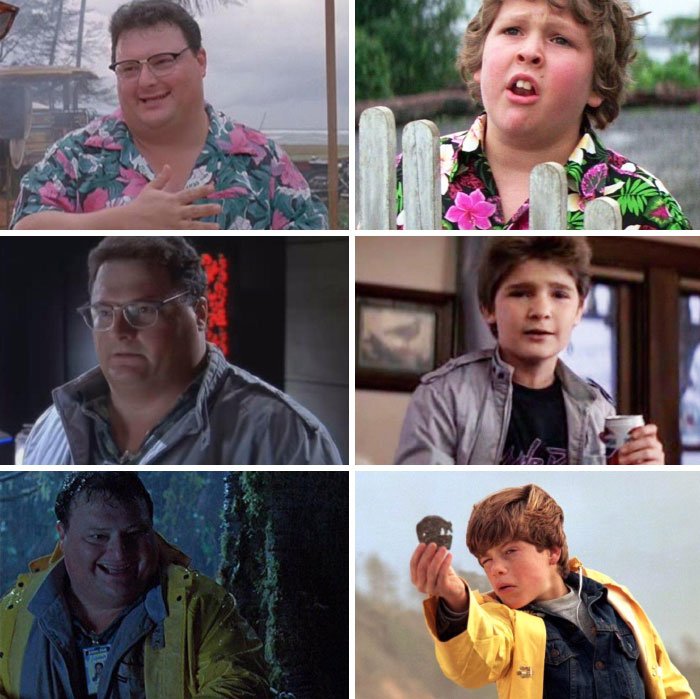 Zazu in Lion King (1994) said Scar would make a handsome throw rug, in Hercules (1997) you can see him throwing a pelt that looks exactly like Scar
In Jurassic Park (1993) for the famous water cup scene, Steven Spielberg wanted timed concentric rings, starting from the center, moving its way out. For this they placed a guitar string through the car and had someone lay under it and pluck the string
In Fight Club (1999) according to director David Fincher every scene in the movie has a coffee cup, usually from Starbucks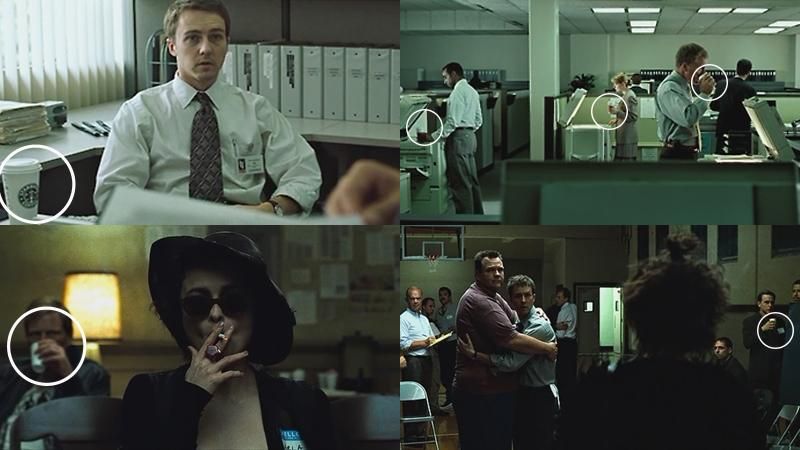 In John Wick 1 and JW 2 there are two instances where John enters the Continental from a similar angle. They were filmed with a ~3y interval but timeline in movie is only few days. Notice the cars in both are in same position, attention to detail by scene composite?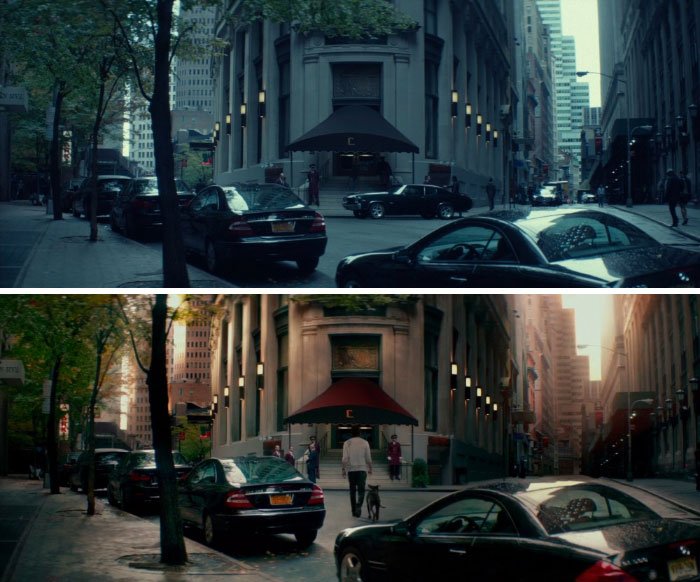 Back to the Future (1985) foreshadows Doc hanging from the hands of the clock tower, around 1m into the movie you can see a photo that illustrates that scene.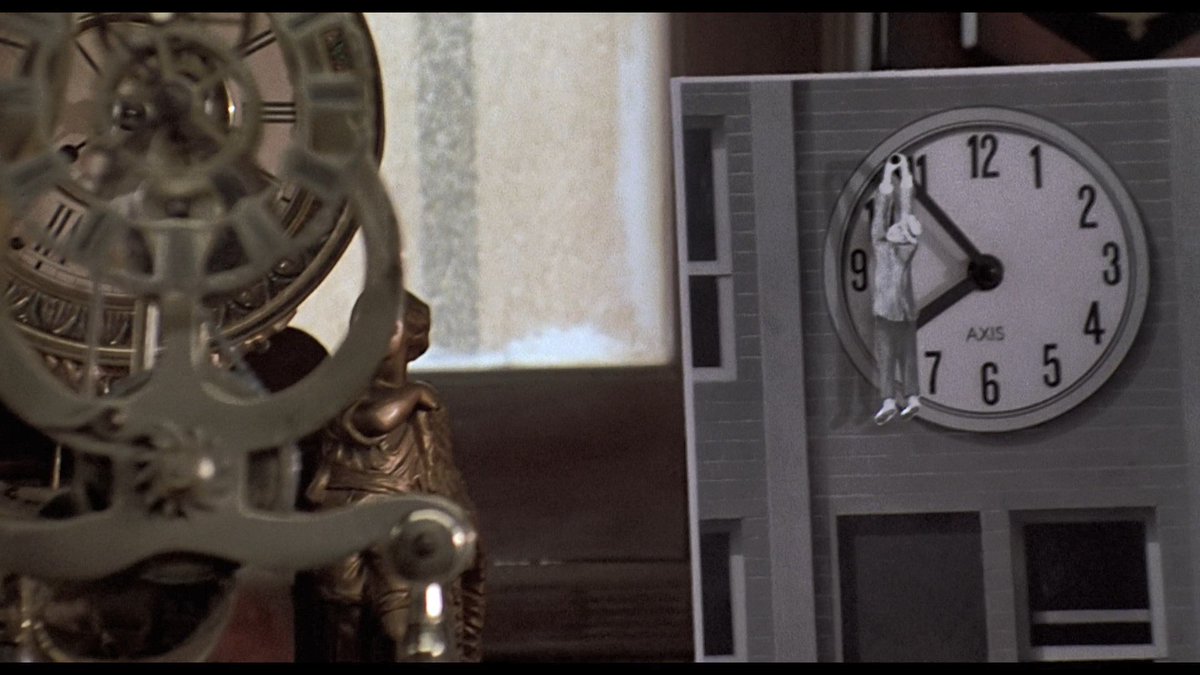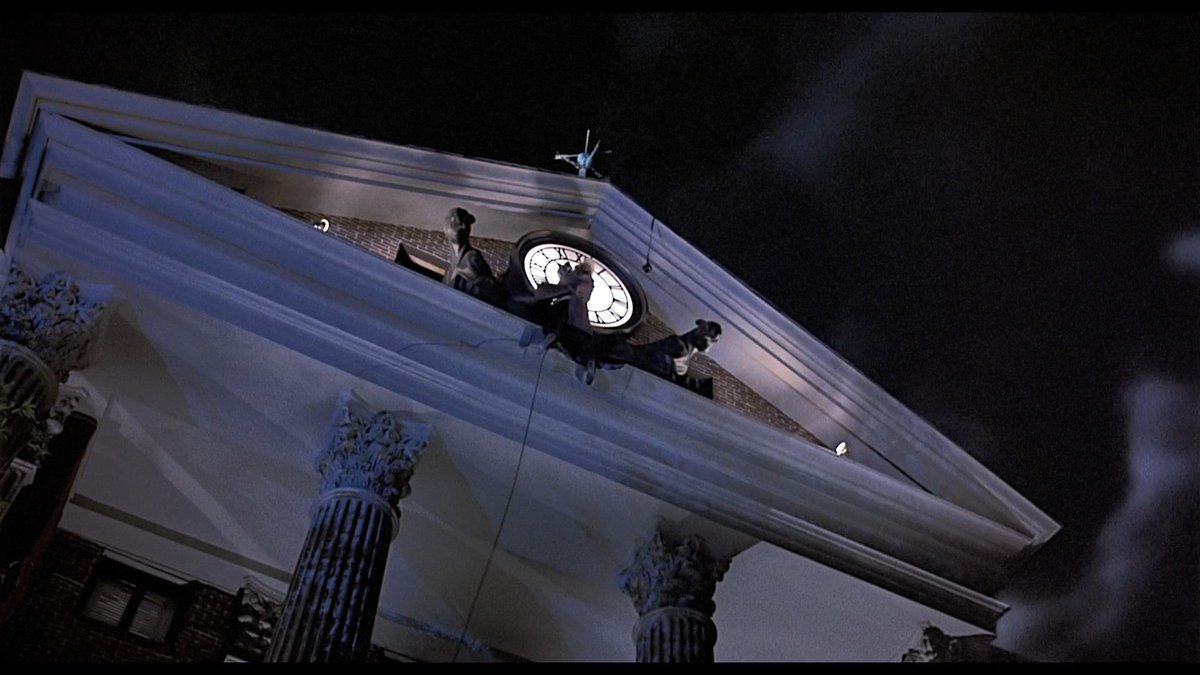 In The Lord of the Rings (2001), Hobbits being smaller was achieved via practical effects. For example the scene where Frodo and Gandalf are on the cart sitting side by side, to simulate it cart was built in a way that Frodo was further from the camera, so he looks smaller.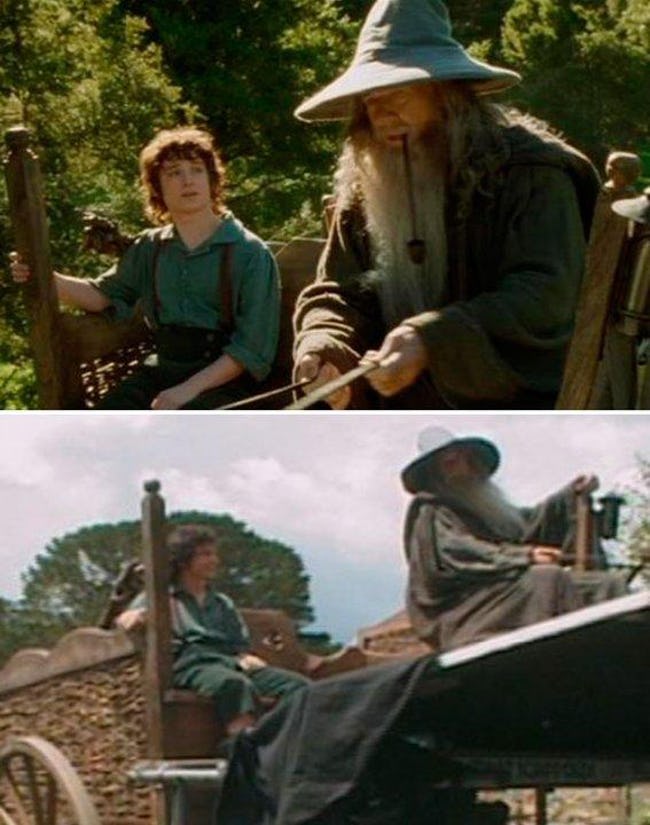 Terminator 2 (1991) had some practical effects with the help of Linda Hamilton's twin sister. When Sarah cuts a hole in T-800 head it's a model of Schwarzenegger's head in the foreground, the real Schwarzenegger plays his own reflection, and Linda's twin sister mimics her moves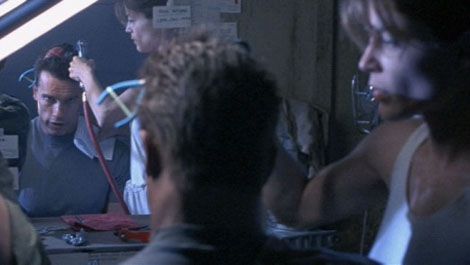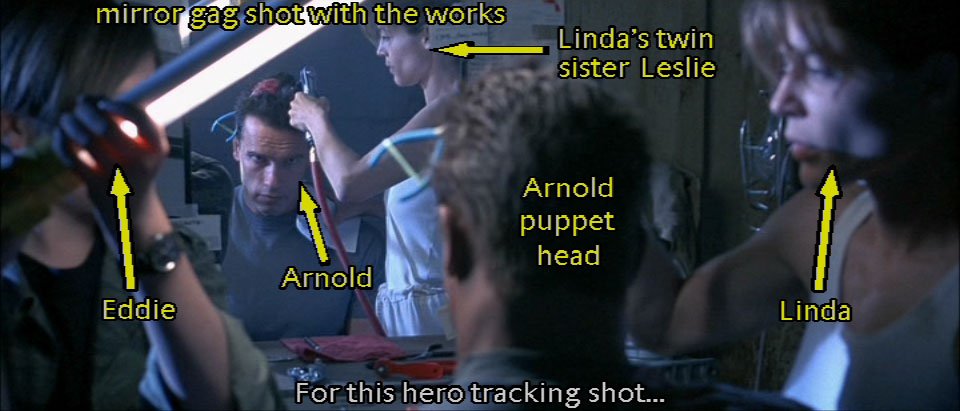 In Star Wars: The Force Awakens (2015) the bread scene is a practical effect that took the team 3 months to come up with. They molded an inflatable bread, it was deflated underneath the liquid and then slowly inflated it and sucked out the liquid with vacuum pumps
For the famous Star Wars (IV-V-VI) opening crawl they used a camera moving along a physical model slightly tilted. It was difficult and time-consuming to get a smooth scrolling effect, and they needed one for each language (German, French, Spanish etc).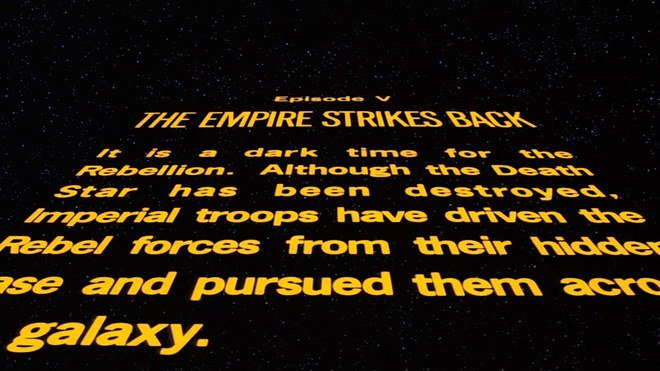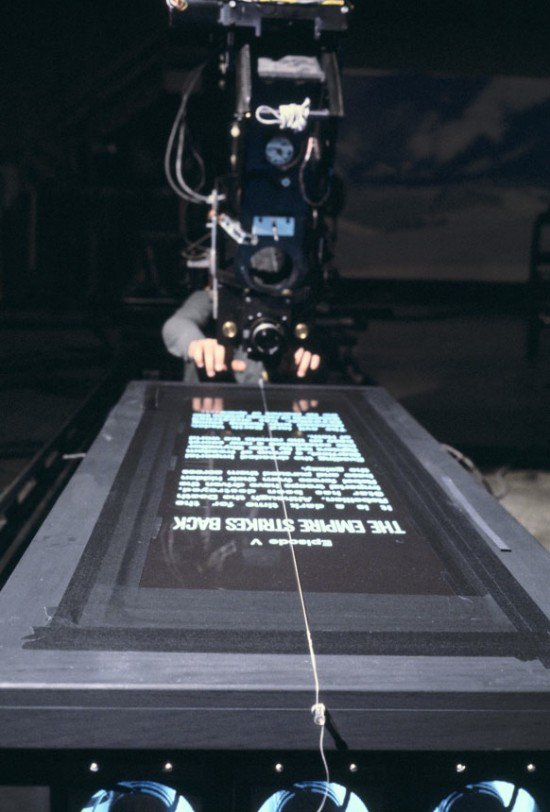 Escape from New York (1981) 3D wireframe city flyby was a crazy-expensive effect to pull off in CGI back then. James Cameron was part of the effects team, they applied reflective tape to a matte-black model of the city, used ultraviolet lights, and flew a camera over the model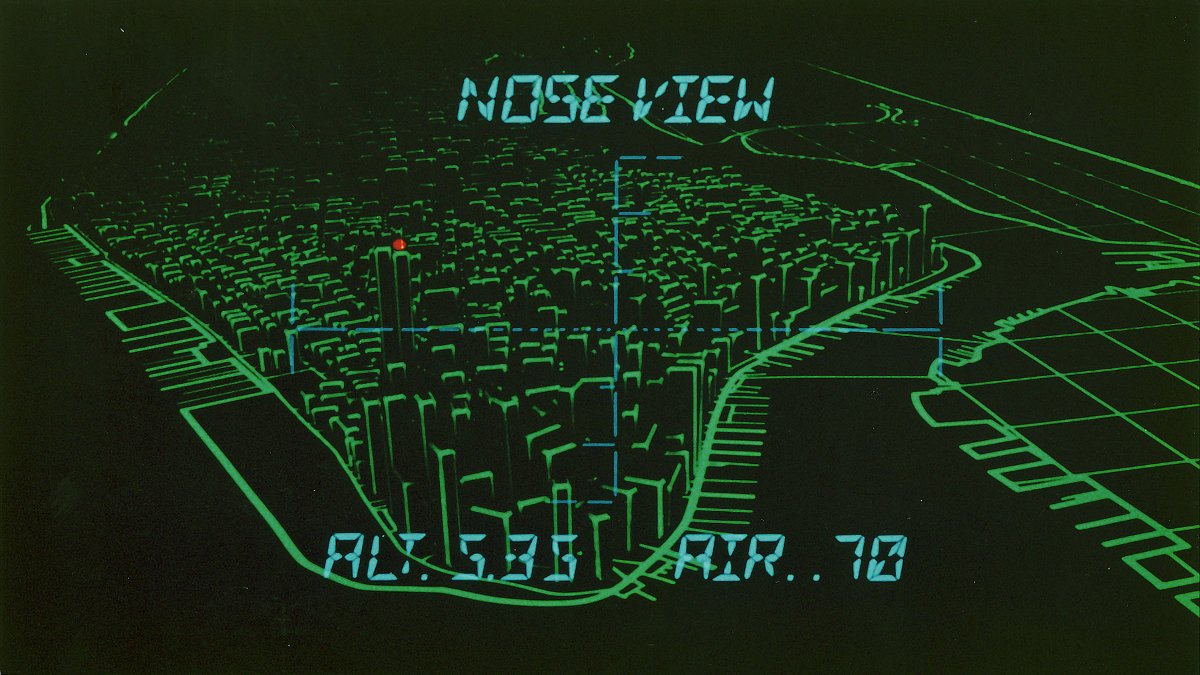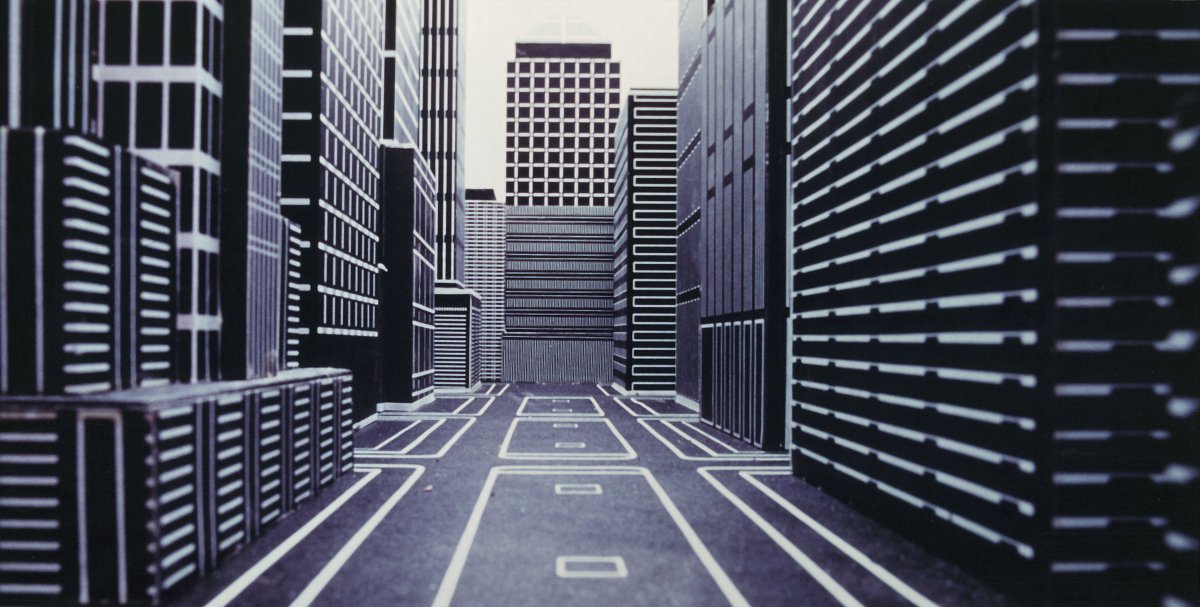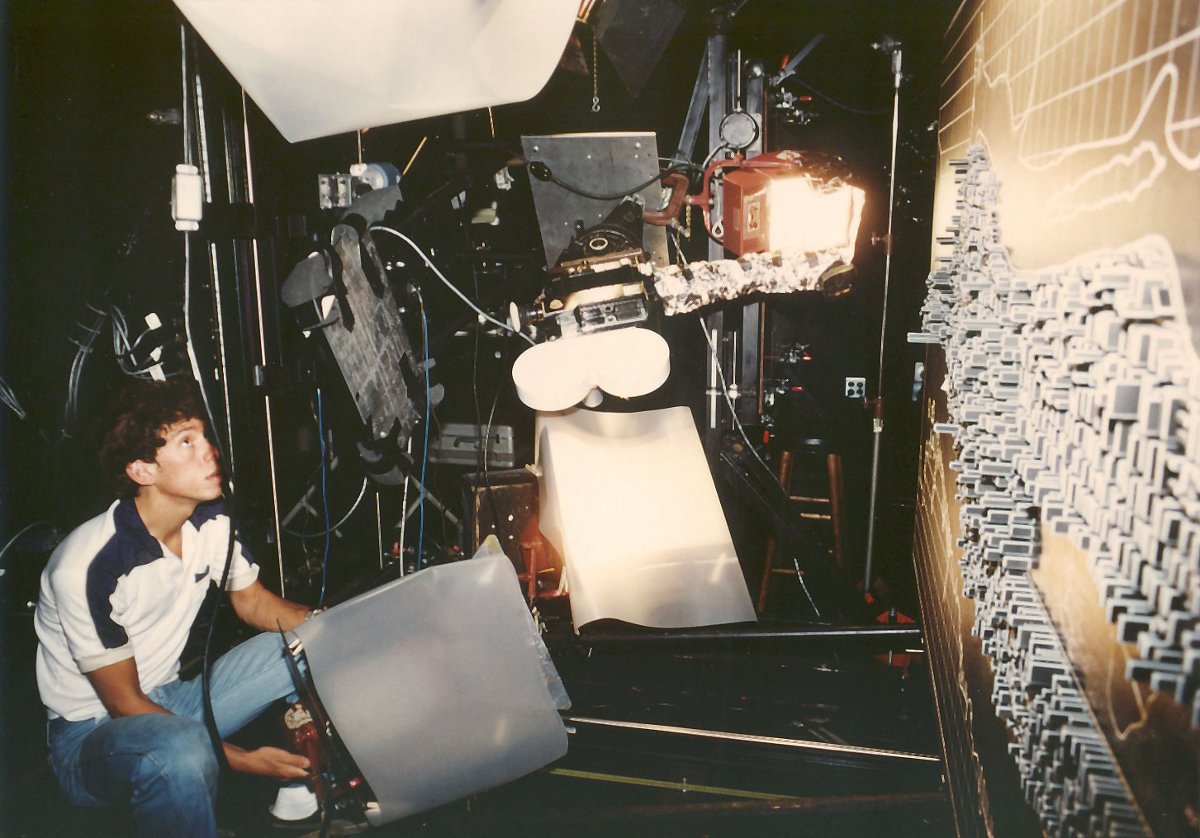 Tron (1982) was shot in black and white, sets were made of black fabric with white duct-tape for markers, the glow was later hand-painted onto every frame, imagine the work!! In this video we can see a test using a white suit with black markers for the glows
In 2001: A Space Odyssey (1968) the floating pen sequence was made by gluing the pen with transparent duct tape to a giant glass and just moving it around, camera focused on center so you can't see the edges.
One movie I was surprised by amount of CGI was Logan (2017) but that's only because it's so well blended I could barely tell. source:
vimeo.com/222432667
It's not only Tom Cruise or Keanu Reeves, we need to talk more about the fact that Chloe Grace Moretz (Kick-Ass, The Amityville Horror) has been doing her own stunts since she was 8
The Raid 2 (2014) had a 1 take scene where camera follows a car, enters, and shows driver. This was accomplished by having a camera man disguised as a car seat in the back & another one strapped on the side of car, they had to manually hand over the camera.
In Spider-Man (2002) scene where Peter Parker catches the tray and objects wasn't CGI. Tray had a sticky substance so stuff wouldn't roll when falling but Tobey Maguire had to catch them, it took 156 takes. The studio wanted this scene cut because of how long it was taking.
For Charlie and the Chocolate Factory (2005) they trained actual squirrels for months to get them to sort the nuts and the attack scene. The double had to wear a mask to protect face from their sharp claws