New: Transcript from the May 16 hearing on the Special Counsel's Russian
troll case.
Biggest takeaway: Special Counsel Rhee is a passive aggressive liar.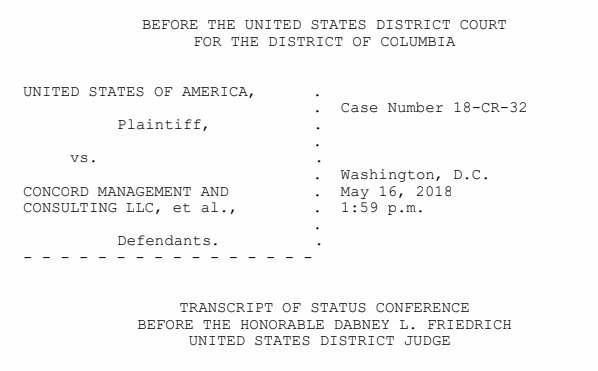 Court starts by addressing discovery.
Rhee states there is "1.5 to 2 terabytes of data, covering hundreds of facilities that compromise the defendant's operational accounts."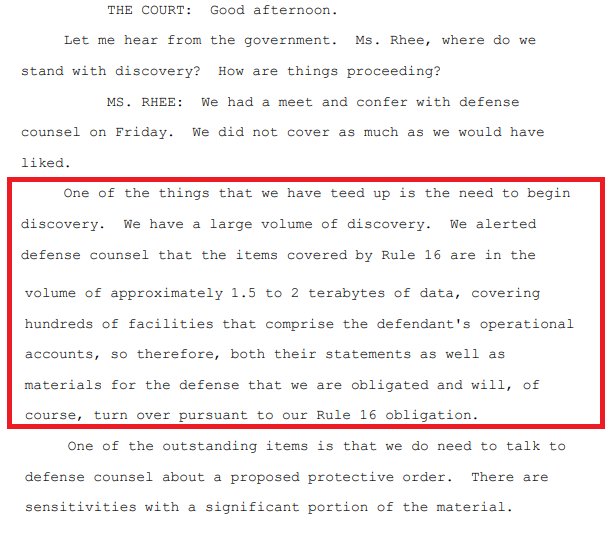 "Hundreds of facilities"? Wow. Sounds serious.
Like those top secret Cold War bunkers in the frozen Soviet Union with ICBMs pointed at New York or DC or wherever.
Right?
WRONG.
Preach it Charlie Murphy.
Come to find out that by "facilities" she means "social media accounts."
"Hundreds of fake profiles" just doesn't sounds sexy, I guess.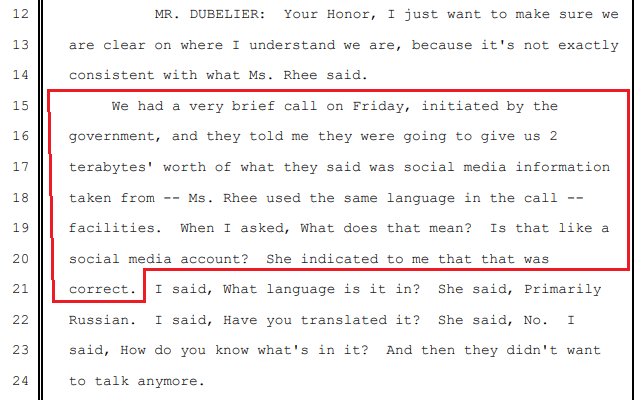 Another great exchange, as described by the Defense.
Rhee: We have 2tb of social media data.
Defense: What language is it in?
Rhee: Russian.
Defense: Have you translated it?
Rhee: No.
Defense: Then how do you know what's in it?
Rhee: [silence]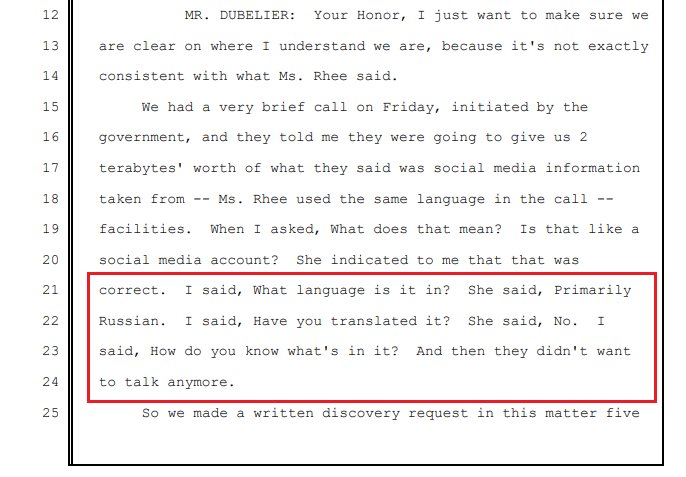 Defense counsel goes over the motions they'll file, including:
1)
Unconstitutional statute
2)
Indictment fails to state a crime
3)
Due process violation
4)
Selective prosecution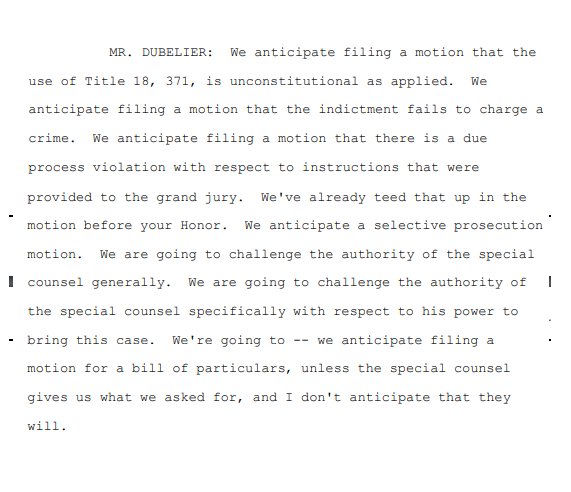 Here is the part where Rhee makes her accusation:
After a discussion of case issues, "Defense counsel hung up the phone and ended the cal within 9 minutes" though it was "scheduled for an hour."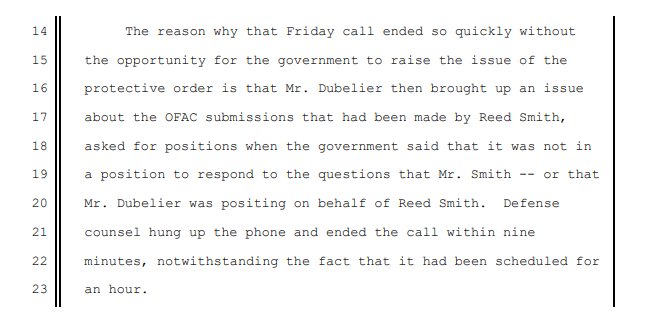 Then the passive aggressive, going on offense with lies then maintaining pure motives:
Rhee: Now, I'm not here to say he hung up on the gov't because I want a "he said/she said" - I just want the court to know we still have a lot to talk about.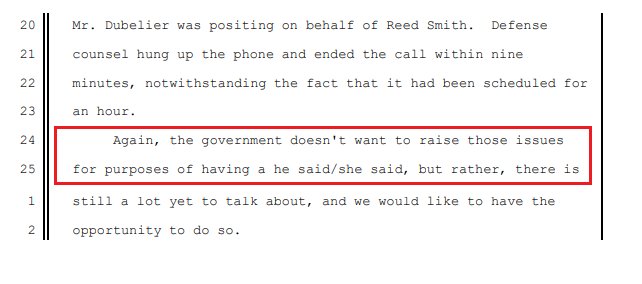 Defense counsel is having none of it:
What Special Counsel Rhee told the court is "absolutely false."
"It is demonstratively false."


Defense counsel continues:
"I resent" what the Special Counsel implies to the Court.
"It didn't happen. She knows it, and the two guys sitting at the table know it."
Rhee had the opportunity to defend herself but never spoke up.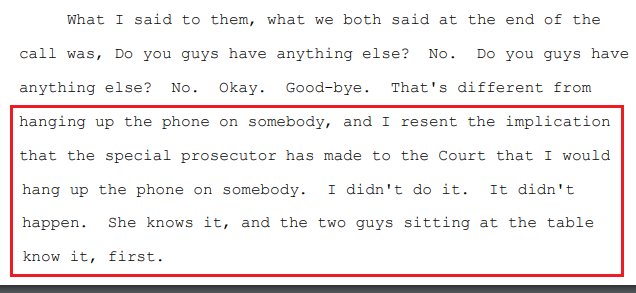 Defense continues:
"If Ms. Rhee is going to continue to . . . ascribe stuff to my client that we didn't do and is not alleged that we did, I'm going to get up and contradict that.
My take: this guy was made to be a trial lawyer.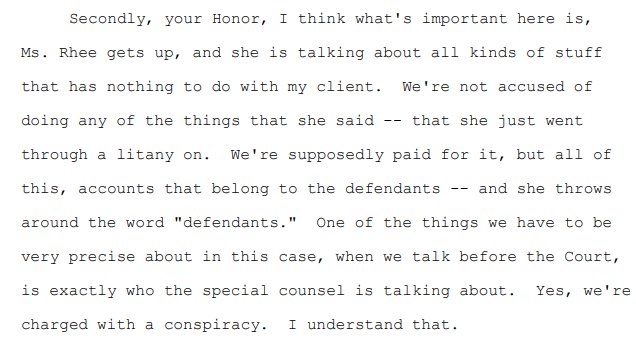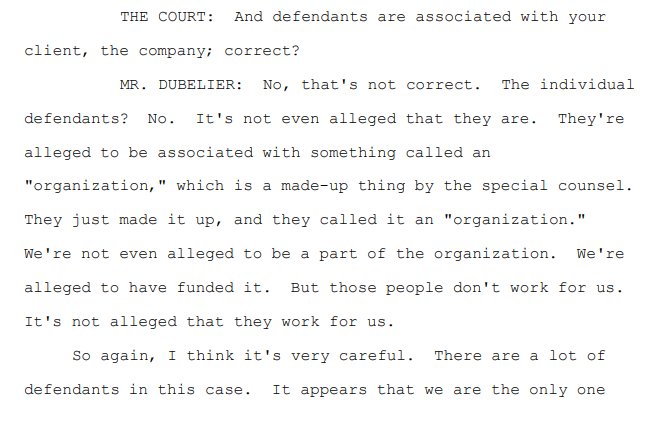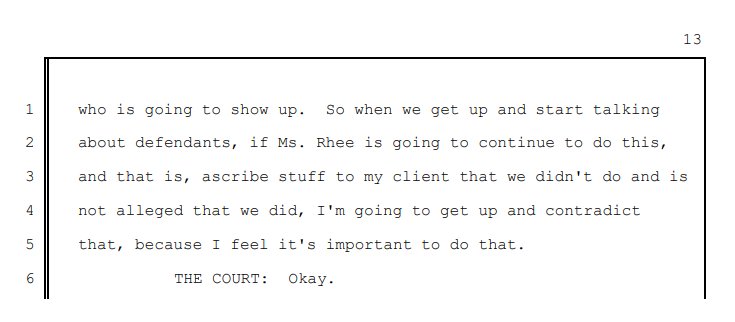 And finally, the trial date might not come as soon as we would like.
My guess is a September start date at the earliest.