55 subscribers
Apparently, Republican strategist Cheri Jacobus is talking smack about me from behind a block.
Okay, fine. Let's do this.
1/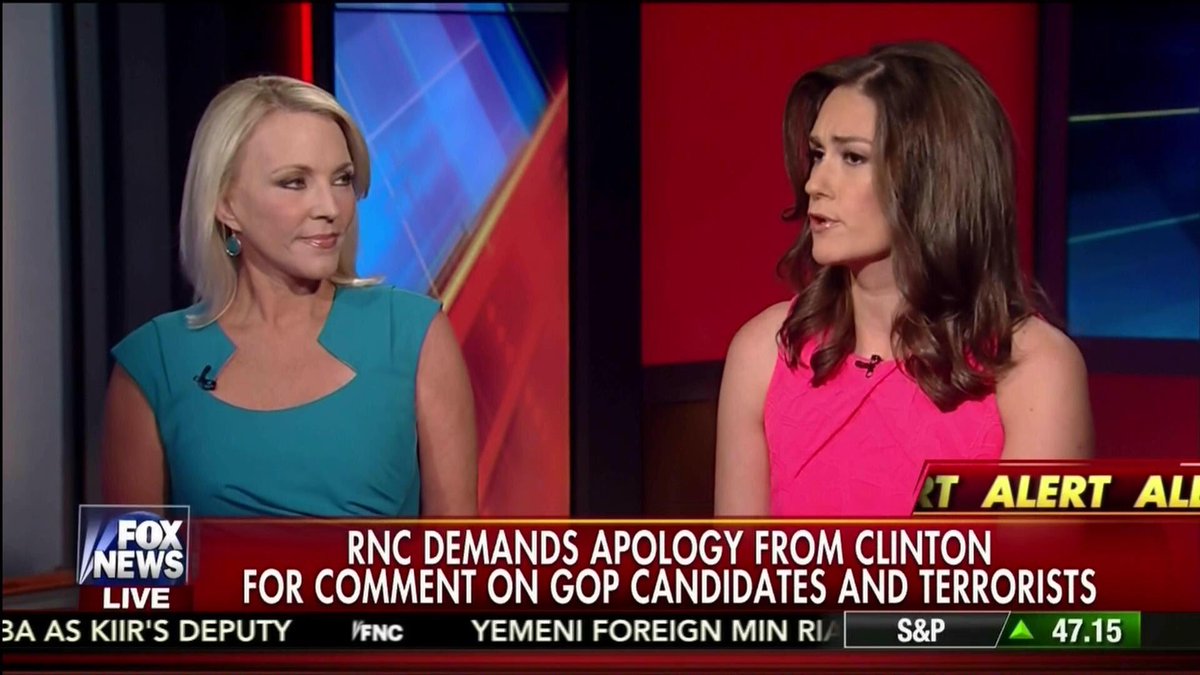 For those who aren't familiar with Jacobus, she was a lifelong Repub operative right up until she had the messiest of divorces from the people who paid her over her Never-Trump stance.

2/
Trump called her "a big dummy".

In her infinite wisdom, Jacobus thought that was the kind of thing you could sue someone over.

She sued. She lost.

3/
Since then, she has rather awkwardly gone looking for sympathetic new friends over on the left.

After all, she's a victim of right-wing meanness. She'll be the first to tell you that... endlessly.

4/
Here's the thing though, Jacobus spent her career happily peddling vile sleaze herself.

I mean, in 2015, it was JACOBUS who insisted Clinton apologize for saying the GOP's treatment of women was unfair.



5/
But that's just the tip of the Jacobus iceberg.
Some of her sleazeball greatest hits:
There was the time she dog-whistled to bigots over Obama's Muslim-sounding middle name.
6/

...and then there were the times when Jacobus vomited up hit pieces repeating GOP sleaze about Obama's ties to community organizations that registered voters.
7/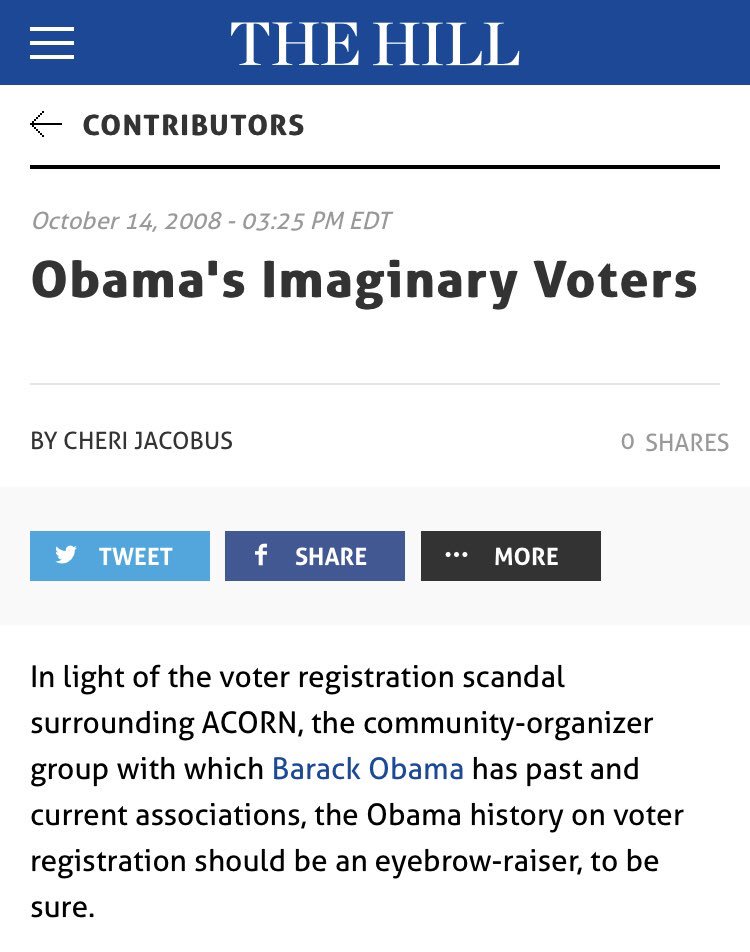 ...and then there were the times Jacobus claimed Obama was an illegitimate president who stole an election through voter fraud.
That sound familiar?
8/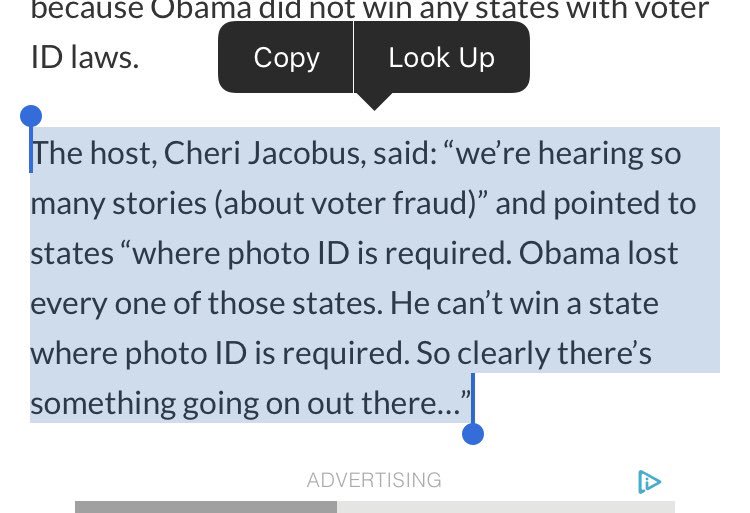 ...and then there was the time she repped sleazeballs who ran a TV ad of Obama *literally* pushing an old woman off a cliff.
9/

...and just to cover all the Republican bases, there was the time she slammed Hillary for not being a good housewife...
...wait for it...
...when she was First Lady.
10/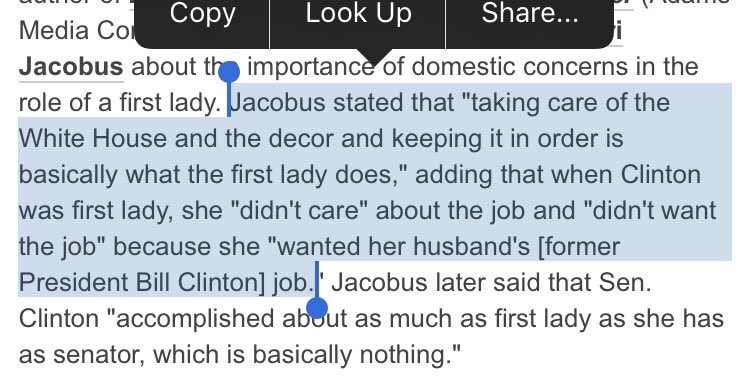 ...and, of course, she puked up anti-gun control talking points...
11/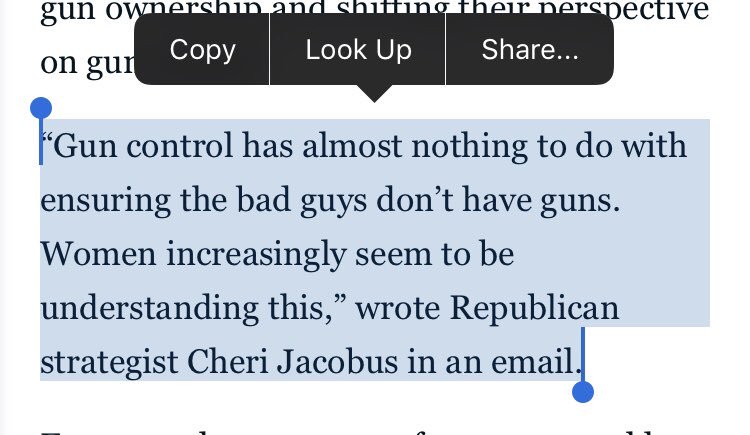 ...and then she called Affirmative Action "a crutch" and called Obama "the food stamp President".
12/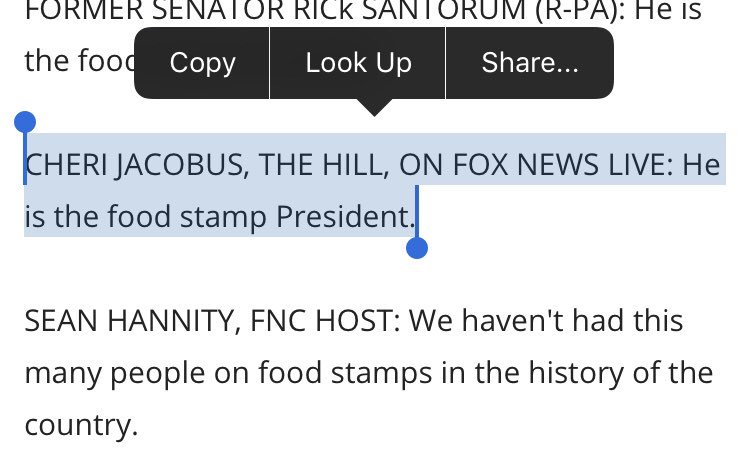 I could go on and on. I mean, this is what this woman did for a living.

This is a woman who *I kid you not* once suggested a politician who was discovered to be gay might still be against gay marriage because Jesus.

13/
Whether it was repeating Bush Admin lies about WMDs or pumping fake Benghazi propaganda, Jacobus was there for it.
14/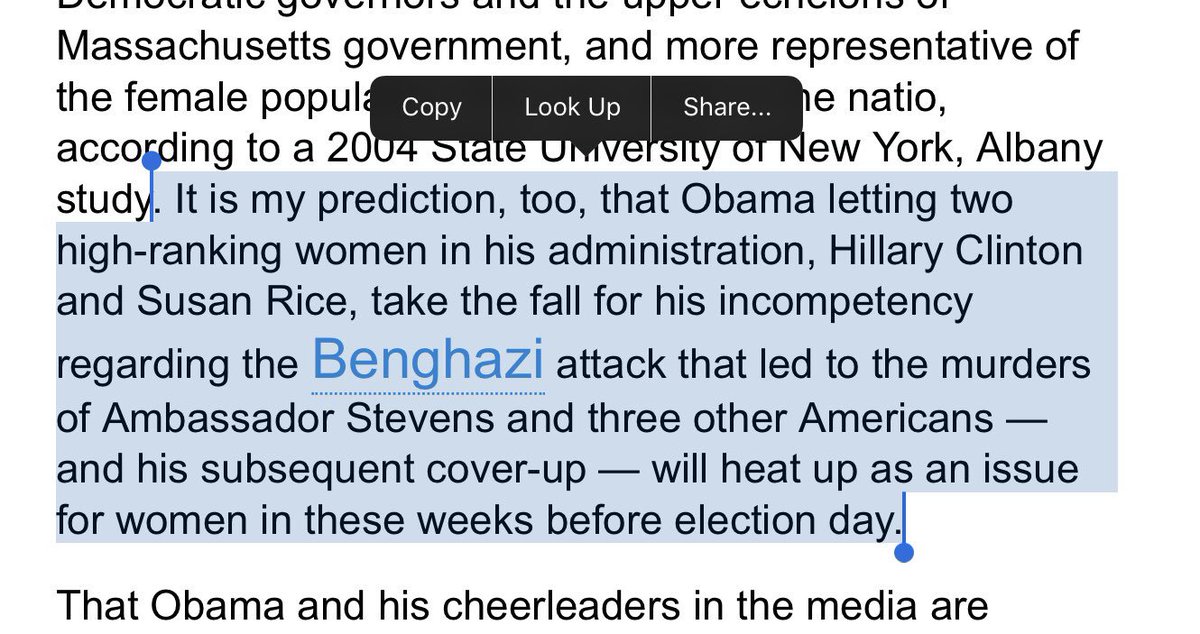 Let me offer you a couple pro-tips, Jacobus.

The left isn't the right.

We actually read.

We actually remember things.

We bring receipts.

15/
We remember the homophobic, race-baiting, bigoted dog whistles.

We remember the water-carrying for misogyny.

We remember the "voter fraud" lies and claims Obama was an illegitimate president.

16/
We remember all of the ways you acted just like Trump before you decided you couldn't do that FOR Trump.

17/
The left ain't Fox News, ma'am.

If you want to pull off a rebranding, start by being less of a sanctimonious ass about others' past statements.

You were a talking garbage pail until about five minutes ago.

Maybe pick fewer fights with people who know your whole deal.

<end>





55 subscribers
This content can be removed from Twitter at anytime, get a PDF archive by mail!
This is a Premium feature, you will be asked to pay $30.00/year for a one year Premium membership with unlimited archiving.
Don't miss anything from @HoarseWisperer,

subscribe and get alerts when a new unroll is available!