1/
In 1993 the US and North Korea agreed to support a 1992 joint agreement between NK and SK. I've attached the points in that agreement and the points in the Trump/Kim Jong Un agreement for comparison. It's pretty easy to figure out which is which.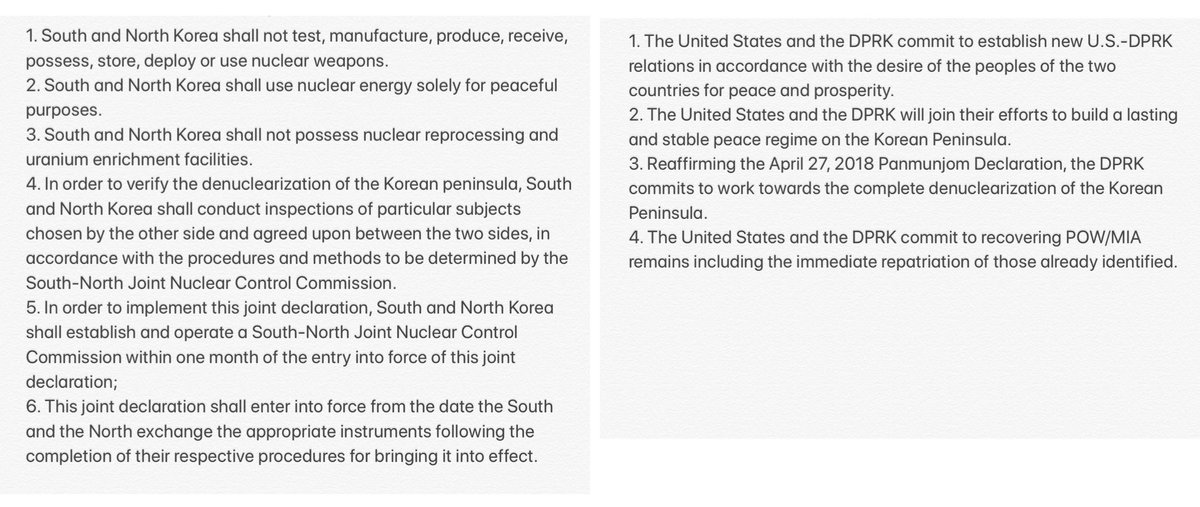 2/
Trump's toothless agreement along with his offer to end joint military exercises with SK set a disastrous precedent for future negations, and play into China's and Russia's hands.
7/
So what has Trump done to move things forward? He offered to end joint military exercises with SK an idea he got from Putin, as reported by WSJ on Jan 19, 2018. This plays into our adversary's hands, legitimizes Kim Jong Un, and no closer to peace.🇺🇸
wsj.com/articles/talki…
8/
Trump's rare moment of honesty:
"Honestly, I think he's going to do these things. I may be wrong, I mean I may stand before you in six months and say, 'Hey I was wrong.' I don't know that I'll ever admit that, but I'll find some kind of an excuse."