Today is 158th birth anniv of Pandit Vishnu Narayan Bhatkhande.
He wrote the first modern treatise on Hindustani classical music.
Bhatkhande traveled throughout India, meeting with ustads and pandits, and researching music, and studying ancient texts.
en.wikipedia.org/wiki/Vishnu_Na…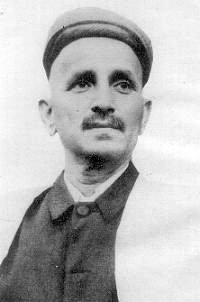 "After the death of his wife and his daughter, Bhatkhande abandoned his legal practice and devoted the rest of his life to systematizing the prevailing forms of Hindustani music and building on that system a coordinated theory and practice of music."
"Bhatkhande's first published work, Swar Malika, was a booklet containing detailed descriptions of all prevalent ragas. In 1909, he published Shri Mallakshaya Sangeetam, in Sanskrit, under the pseudonym 'Chatur-pandit'."
"To make this cultural heritage accessible to the common man, he published commentary on his own Sanskrit grantha in Marathi over a span of several years; it was published over four volumes bearing the title: Hindustani Sangeet Paddhati."
"These volumes form today the standard text on Hindustani music, an indispensable starting point for any student of Hindustani Classical Music."

"His notation system became standard and though later scholars introduced their improved versions, it remained a publisher's favorite"
"After travelling widely and having discussions with practitioners of various schools, Bhatkhande arranged all the ragas of Hindustani classical music across 10 musical scales, called thaats. Though thaats do not encompass all possible ragas, they do cover the vast majority..."
"Bhatkhande started schools and colleges in India for systematic teaching of Hindustani music. In 1916, he reorganized the Baroda state music school, and later, with the help of the Maharaja of Gwalior, established the Madhav Music College in Gwalior."
en.wikipedia.org/wiki/Vishnu_Na…