Antisemitism didn't stop after the Holocaust. In 1946 42 Holocaust survivors were massacred in Poland. Jewish ppl were restricted in the USSR and 1.2 million left. A million fled Arab home countries after violence. AS is on the rise in Europe again.
/2
bit.ly/2RXu7Mc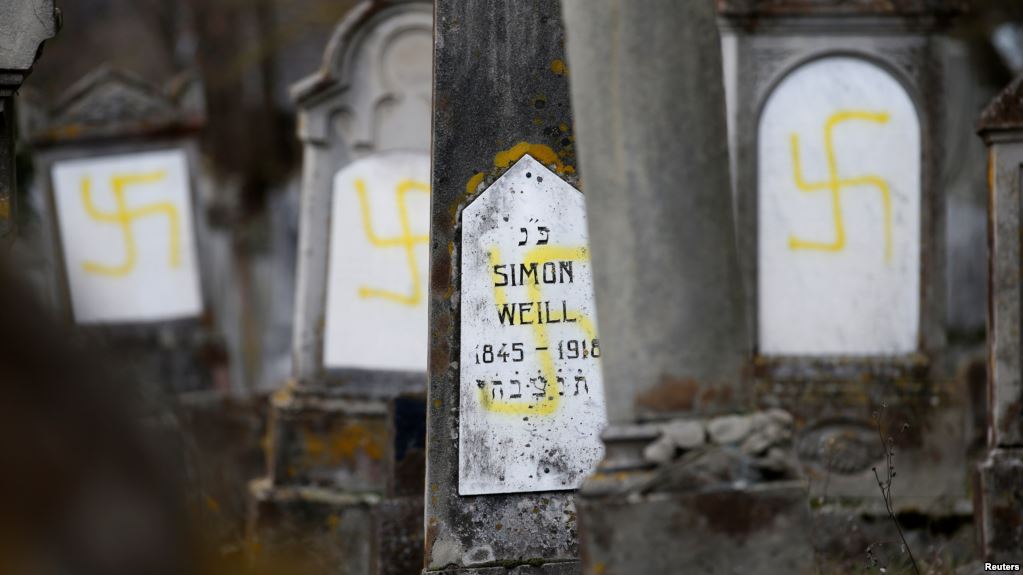 The first pogrom was in 58 AD in Alexandria. Yet it was the early Christian Church that really birthed the longest hatred. 'Blood libel', 'host desecration', 'wandering Jew' and the first trope, 'Christ-killer'. They were all constructed in Christianity to demonise Jews.
/4
Karl Marx was antisemitic. He wrote about Jews, "What is his worldly God? Money.. In the final analysis, the emancipation of the Jews is the emancipation of mankind from Judaism." His AS can infect socialist movements.
/5
bit.ly/2Vzys5N
I've seen ppl on the left of politics deny the Holocaust. Progressives who accuse Jewish ppl of 'dual loyalty'. White supremacists that declare themselves 'anti-Zionist'. The left and right begin to resemble and reflect each other.
/7
bit.ly/2sJUOVP
Antisemitism is everywhere and it can cross contaminate. A Muslim leader was the first to force Jewish ppl to wear yellow stars in 807 AD. European colonisers spread Christian AS. Russian tsarists invented the Jewish ppl as 'puppet masters' which Henry Ford brought to the USA.
/8
Conspiracism is the lifeblood of AS. Conspiracies operate in very narrow confines, with few ppl and strict time limits. Those that are long lived or involve huge numbers of ppl are false and can easily veer into AS.
/9
bit.ly/2GXLyXi
Antisemitism is about us non-Jews. Our anxieties, our failings, our bigotry. We need to learn our history and our present. We need to stamp on any AS we see in ourselves and around us. It is our need, our shame. If we can accept that, we can change it. /10
bit.ly/2NLuPqQ
This thread was made in collaboration with amazing hubby
@adammaanit
and amazing friend
@benmfreeman
. It's nowhere near comprehensive so you're welcome to add good, reliable and rigorous info to it. My learning continues.