Dear
@rpfwr1
while this man might have broken rules, here are few Qs:
Are there ambulances outside every railway stn?
How long would it have taken for a stretcher to fetch this woman in labour?
How many personnel have been trained to handle critical situations on rly platforms?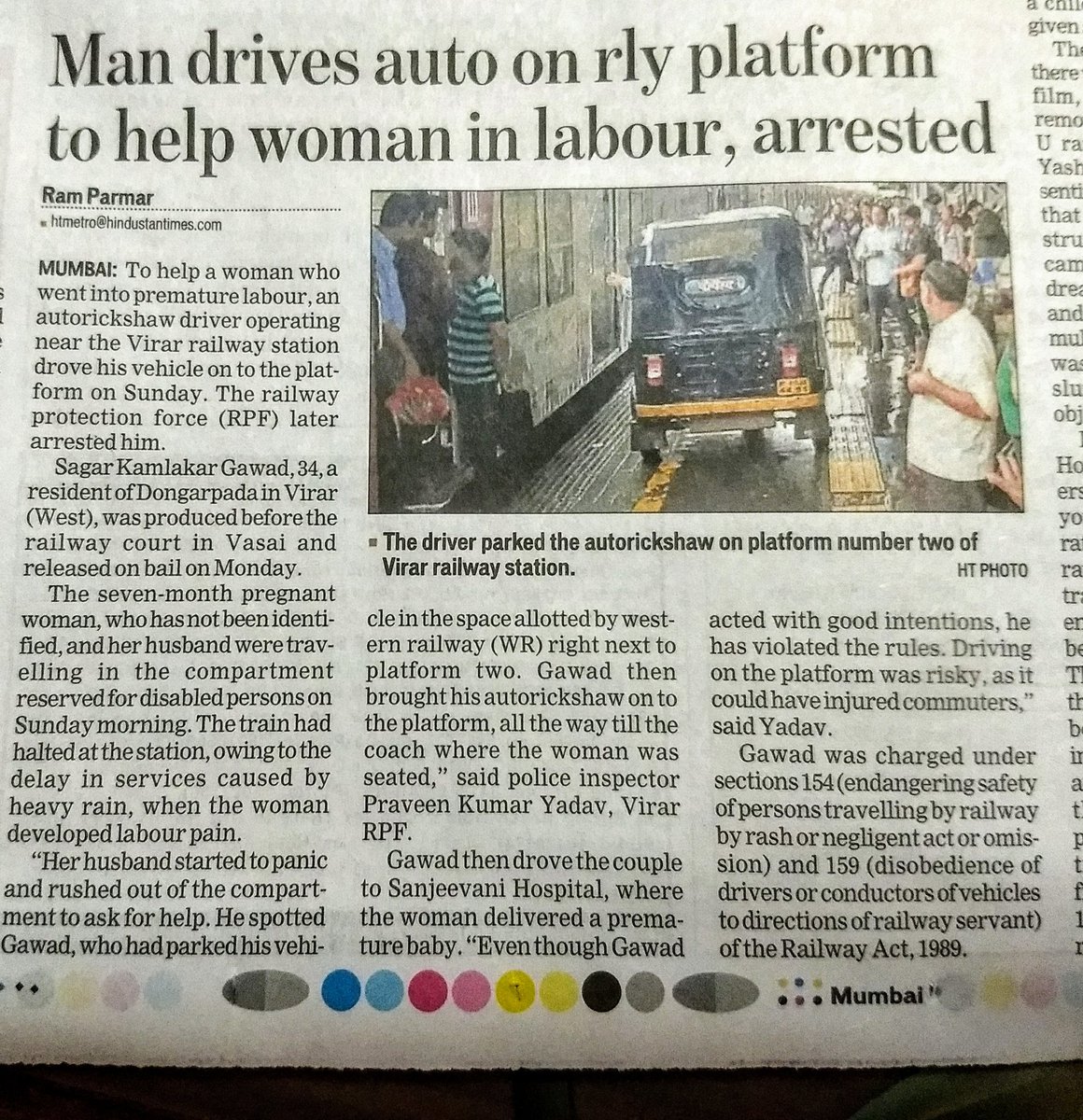 Let me tell you how ill equipped authorities are to handle such situations on rly platforms:
A man once fell under a train. Nobody knew what to do. Because I had undergone
#FirstAid
training, I checked for his vital stats, under the train.
It was 15mins before authorities came.
Kept telling people to call the ambulance that's supposed to be stationed outside every rly stn. Nobody knew where/how to call someone.
A cop came in, probably of
@rpfwr1
but he wouldn't lend me a hand. He only stopped people from crowding around me & the unconscious bleeding man
With some others who decided it was better to step in than to make videos of this sight—a woman in a pretty skirt handling a bleeding unconscious man who mouth stank of alcohol—I instructed on the correct way to pick him & put him on the stretcher.
By then, 45mins had passed...
So much so for the first hour after an accident, especially for an unconscious person, being the most vital, to save his life.

Anyway, the stretcher was pulled out, the train was allowed to leave & stretcher was carried to the platform. The man's hands were falling to his sides
So before you penalize someone for illegally bringing in an autorickshaw for trying to help a woman in labour on the rly platform, consider your own incompetency,
@rpfwr1
What if the woman was in a critical condition? Would you have taken the onus for not addressing it?
Of course now there will be the same old situation of blame game: whether such situations have to be handled by the
@rpfwr1
or GRP or
@WesternRly
You can pass the buck all you want. But honestly, even for your own individual lives:
Do you know how to carry an unconscious body?