1)
Twitter REALLY wants to convince us that
#TrumpRecession
is trending.
Like, they REALLY REALLY REALLY want to convince people this is an important topic a lot of people are talking about.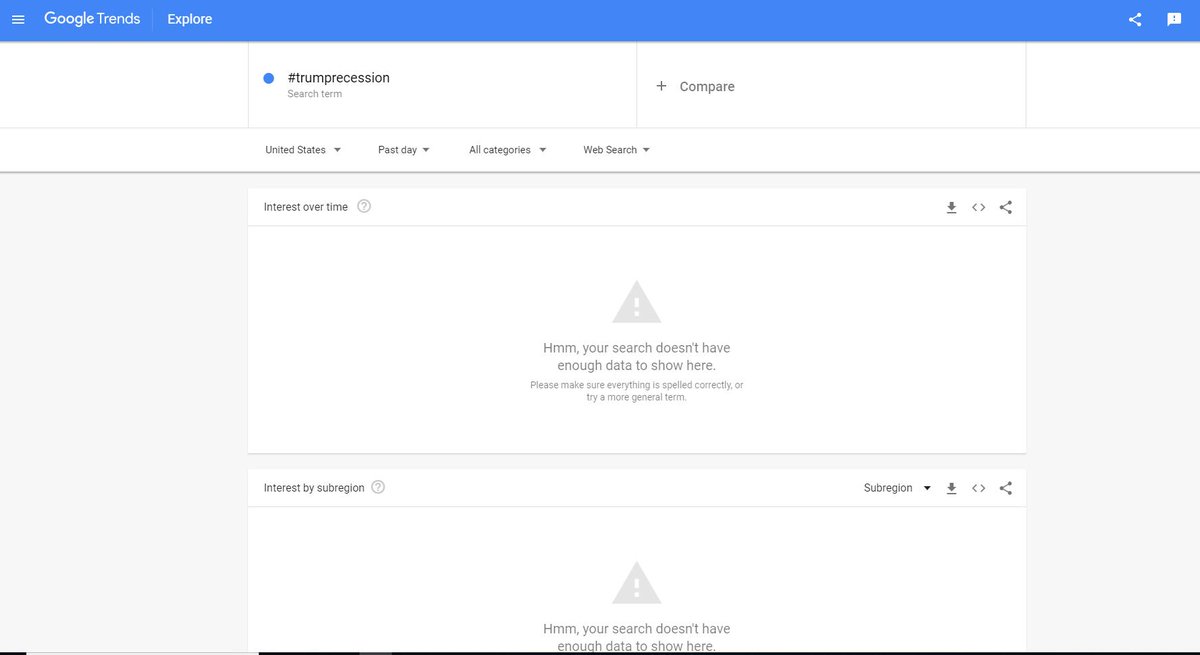 2)
They want to do this because an economic downturn can often be caused by panics, when enough people all simultaneously shit a brick.
Get enough people to think that a recession is on the horizon, they'll stop spending money, and trigger an economic panic.
3)
Even South Park understands and explains this (this is the only place I could find the specific clip I was looking for. Yes it is a Kyle speech. Just roll with it.)
criticalcommons.org/Members/JJWoot…
4)
Faith makes the economy work. Our economy is growing right now because we have faith Trump isn't going to fuck things up for us.
When the MSM and Tech Giants attack that faith, when they try to convince us
#TrumpRecession
is trending organically, they WANT a Recession
5)
Their end goal is to cause people to stop spending money, to hoard what they have, and subsequently cause the economy to seize up.
They want you afraid.
They want you to fear, because fear will lead to suffering, suffering will lead to anger, and anger will lead to a Dem win