Trump: "amplified conspiracy and demonized "the media"...while elevating a new ecosystem of far-right media groups and personalities...(transforming) the way conservative Americans consume information, altering how they make judgments on truth and reality."
wired.com/story/informat…
An increasing bipolar America heads into 2020 complete dismissive of what each side is saying and thinking. But can this be divided along high and low cognition rather than just left or right?
en.ejo.ch/research/netwo…

Examining NFC or Need for Cognition is an interesting tool in understanding the political advertising landscape. Some engage by being challenged, others swayed by peripheral elements.
psychology.iresearchnet.com/social-psychol…
Reagan's 1984 "Morning in America" for reelection said nothing about our global dirty wars The "Farmer" an Italian manufacturer's ad for Ram trucks are examples of low cognition motivation products.
In 1992 Ross Perot used High Cognition ads. 30 minute dense informercials like "Chicken Feathers, Deep Voodoo and the American Dream" required careful attention. Perot used this "voodoo stick" and folksy stories to lighten things up.
c-span.org/video/?34277-1…
CNN, FOx and the media continue to create low cognition products under the guise of offering in-depth debate formats. Ideally each candidate should have a 20 min click to minute interview piece in which they top line their campaign not tiny "argue bites".
nytimes.com/interactive/20…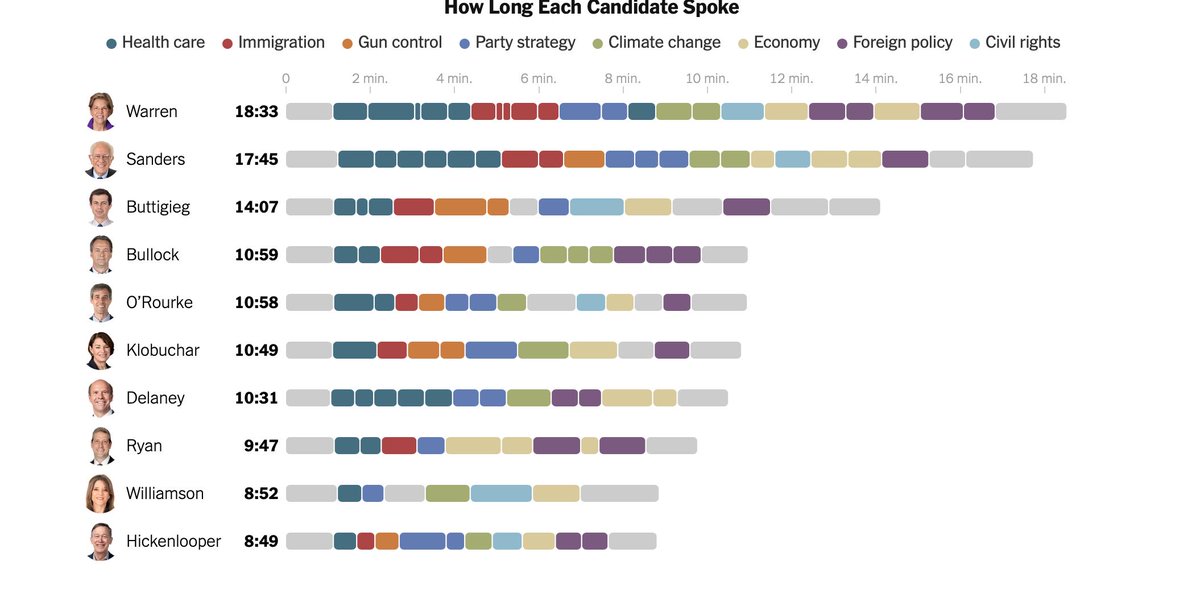 Advertisers and TV have had the ability to rate viewer's reaction second by second for decades. It would be simple to add this reaction rating by demographic (you could select your demo and see how ideas resonate in real time.
dialsmith.com/infographic-sl…
Adding high cognition elements like fact checking, alternate/opposing ideas and editor/big data quality audience input could force propaganda and lying further down on the scale and into the entertainment sphere where it belongs. Or does it?
washingtonpost.com/politics/2019/…
Fictional narratives can build empathy. Story-induced affective empathy resonates in all demos. It is used in everything from religious texts to political ads. That same power can be used for negative purposes to build hatred and distrust using fictional and selected real story.
Allegory, peer pressure, fear and three word chants can override high cognition or complex ideas. An example is Lord of the Flies: "Kill the beast! Cut its throat! Spill its blood! Do him in" Trump is devolving voters to their most primal state.
Where Trump has failed is his inability to create and sustain a crisis in which his low cognition tactics work. He has cried Wolf so many times we don't care. America still has a handbrake and Trump' narcissism is his worst enemy and our best friend.
cnn.com/2017/08/12/pol…
Worth a read for those who want to see how the troll factories work.
disinformationindex.org/wp-content/upl…