I lived in Ajegunle for about 5yrs (2002-2007), at a time almost every young man in the area was into internet fraud. We used same cafes, while they engaged in their 'job', I was busy learning web design, graphics and digital marketing. Most of them made mockery of my choice.
Admittedly, a number of made good money, and did everything to entice me. They would tell me "Webgod, if we know 1% of what you know about the Internet technology, Dangote would struggle to compete with us".

Unfortunately, no matter how much they made, it didn't last...
In 2007, I left AJ city for Surulere, where I started Potech Ltd., continuing with my legitimate Internet biz; & God has been faithful.

Today, I have an online 'marketing firm' with over 40,000 distributors + other interests, while most of them are still in AJ city 'struggling'
I learnt from them that you cannot easily retire from any illicit business that gives quick money. That illicit business would kill your creative mind & make you see everything else as waste of time and nonlucrative. It also encourages reckless spending & wasteful lifestyle.
I'm glad we're beginning to realise that it's wrong to celebrate people who made money & become successful illegally.

We can do better. Let the EFCC & co declare a 'state of emergency' on Internet Fraudsters, grant 'amnesty' & subsequently introduce whistle Blower Policy.
Nigerians must also change their belief system & begin to do things that discourage young ones from venturing into illicit businesses. For example, let's learn to report our neighbours to EFCC & co, when they start bringing in expensive cars & living above their income...
While at it, let govts at all levels look inwards by establishing centres for digital businesses where those passionate about 'the laptop lifestyle'; & yes, there're thousands of legitimate businesses these young ones can do with same skills, resources & still earn decent income
AJ city was an eye opener for me. The environment, the 'community', the people, the unique lifestyle. The experience will indeed remain etched in my memory. I know and have read about so many who managed to come out of Ajegunle and are 'heroes' in their chosen fields today.
Ajegunle hasn't been producing 'heroes' lately because of social vices like cultism and
#YahooYahoo
. That creative energy is eroding... I plan to someday return to the city on advocacy mission as a way of giving back. The thousands of young & hardworking Ajegunleans need help!
Dear
#YahooYahoo
,
The FBI is closer to you than you think!
They aren't all white...
They're also your friends...
They work, club, share, eat, dine and wine with you...
They're in Lagos, Abuja, etc...
If you repent today, you may be lucky...
If you continue, they'll get you!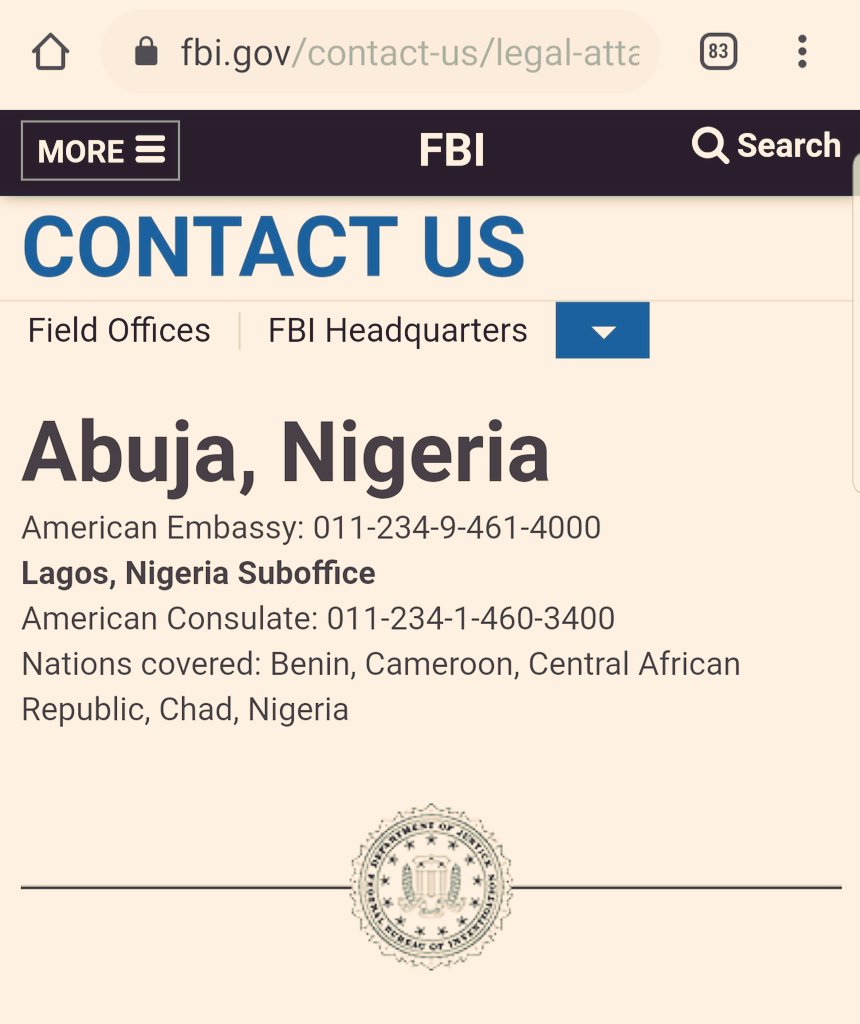 Here's the kind of price we collectively pay as a nation, for crimes committed by a few of our own. This particularly why we must not trivialise certain issues or bring in tribal sentiments, because in the end, we are affected as a nation, not by tribes. Say
#NoToYahooYahoo
today